Cheers to an Incredible Year for ULC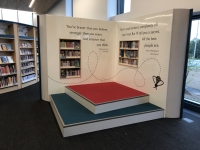 As the calendar flips and another year begins, it is with great pride and gratitude that I reflect on the incredible progress ULC and our members have achieved together in 2018. Through the many challenges we have faced in the U.S. and Canada this past year, I have been consistently inspired and humbled by ULC libraries' tireless work to improve the world for all us.
In 2018, our members opened their doors and extended services to provide relief to their communities following disastrous storms, wildfires and other emergency situations. During this year's midterm elections, ULC libraries helped boost voter turnout, and provided patrons with critical guidance and information about the voting process and issues on the local ballot. With the 2020 Census on the horizon, ULC members have already begun developing programming and resources to help local residents prepare for the process and ensure that the Census will accurately reflect the community's diverse demographics.
In addition to leading their communities forward, ULC libraries have come together this year to powerfully elevate our organization, each other and the library field as a whole. This September, ULC library professionals convened in Baltimore for our largest-ever Annual Forum, engaging in critical discussions of leadership, innovation and collaboration. ULC's Strengthening Libraries as Entrepreneurial Hubs initiative, launched in 2018, has coordinated the efforts of our members to expand the capacity for all libraries to support local entrepreneurs – particularly people of color, women, immigrants, veterans and individuals returning to civic life from the justice system. As of the year's end, 142 libraries have signed on to ULC's Statement on Race and Social Equity, demonstrating a powerful field-wide commitment to advancing a more just society.
These examples are just a few highlights of the remarkable milestones ULC libraries have reached together in 2018. As we look forward to reaching even greater heights in 2019, please join me in taking an in-depth look back at key ULC developments, activities and accomplishments from this past year.
Sincerely,

Susan Benton
President and CEO
Urban Libraries Council
ULC Initiatives
ULC initiatives align the strengths of our members and allies to create strategic frameworks, generate in-depth research and develop tools that push the boundaries of what 21st century libraries can achieve. Here are top highlights from initiatives that we launched and expanded in 2018.
Strengthening Libraries as Entrepreneurial Hubs

Launched this year in collaboration with the Ewing Marion Kauffman Foundation, this initiative is designed to strengthen the role libraries play in nurturing and promoting entrepreneurship in the communities they serve – especially for people of color, women, immigrants, veterans and individuals returning to civic life from the justice system. In 2018, ULC's work for this initiative included:

Coordinating an Entrepreneurship Learning Cohort of 12 library systems that explored new approaches for reaching and engaging potential entrepreneurs
Conducting a national scan of current ways that public libraries serve and uplift local entrepreneurs
Publishing a Leadership Brief on how libraries can expand their capacity to serve entrepreneurs
Launching an online Strengthening Libraries as Entrepreneurial Hubs Toolkit
The Leaders Library Card Challenge

Originally launched in 2015, the Leaders Library Card Challenge aligns local governments, schools and libraries to establish programs that will equip all local K-12 students with library cards. As of 2018, more than 3 million children have received library cards due to the partnerships created through the Challenge. ULC published the Leaders Library Card Challenge Strategic Guide this year to expand on this important work and to provide key steps library leaders can follow to launch and sustain cross-sector partnerships. In 2018, ULC also received the prestigious ASAE Power of A Gold Award in recognition of the Challenge's importance and success.
Partners for Middle School STEM

Building on the lessons learned and relationships forged through the Leaders Library Card Challenge, in 2018 we launched a new initiative to create frameworks for cross-sector partnerships that enhance STEM experiences available to low-income middle school youth. The Partners for Middle School STEM initiative launched with pilot partnerships between public library, school, government and business leaders in six communities. These programs are exploring innovative approaches to engaging low-income middle school youth in STEM education, helping to prepare them for successful careers in the 21st-century workforce.
Race and Social Equity

The importance of fighting discrimination is a core value of our organization, and ULC's commitment to helping libraries advance social equity spans all of our work. As of the end of the year, we are proud to share that 142 library systems across North America have signed the ULC Statement on Race and Social Equity, which serves as a baseline upon which libraries can build policies and actions that make their communities more inclusive and just.
Innovations

ULC's Innovations Initiative celebrates out-of-the box thinking and offers new frameworks and ideas to inspire libraries of all sizes to enhance their ability to meet their communities' needs. Highlights of the 2018 Innovations Initiative included:


The launch of a new online tool providing easy navigation of every ULC Innovation ever submitted
A podcast series produced by Ingram Content Group that highlights the work of our 2018 Top Innovators
A book-length publication of all 2018 Innovations, provided free of charge to all ULC members
Edge
ULC's Edge tool helps libraries align their technology resources to community priorities by providing peer-determined benchmarks, strategic planning guidance and frameworks for continuous improvement. In 2018, highlights of this vital tool have included:
Publication of three new white papers, developed using Edge library data, that equip public libraries to better demonstrate the role they play in supporting city and county officials' priorities
Comprehensive updates to the Edge Benchmarks and Assessment, the development of a new Edge online platform and the creation of new Edge toolkits (look forward to the launch of these new resources in early 2019!)
Coordination of a Representative Sample of libraries from across North America that have completed the revised Edge Assessment, helping to establish baseline data for the new platform's Peer Comparison Reports
Flash Polls
This year, ULC introduced Flash Polls to collect and share feedback from our members regarding hot topics in the library field. See below some key discoveries from 2018 Flash Polls.
Fine Free Map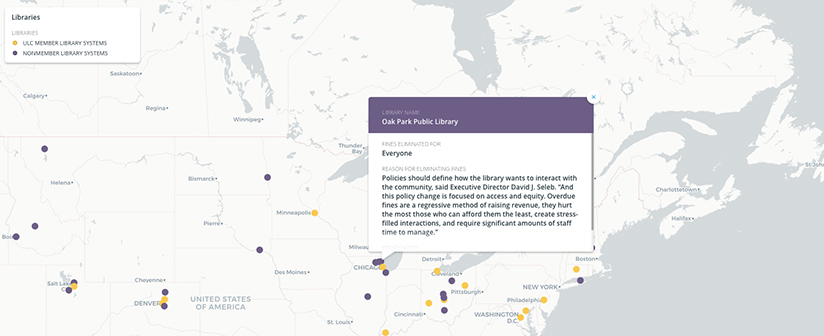 In 2018 we published our Fine Free Map, an interactive resource that helps users learn more about why libraries across North America have reduced or eliminated overdue materials fines.
ULC Blog
The newly-launched ULC Blog offers an exciting new platform for our members and allies to share stories and gain in-depth updates from ULC about key developments. Catch up on the posts published in 2018:
2018 Annual Forum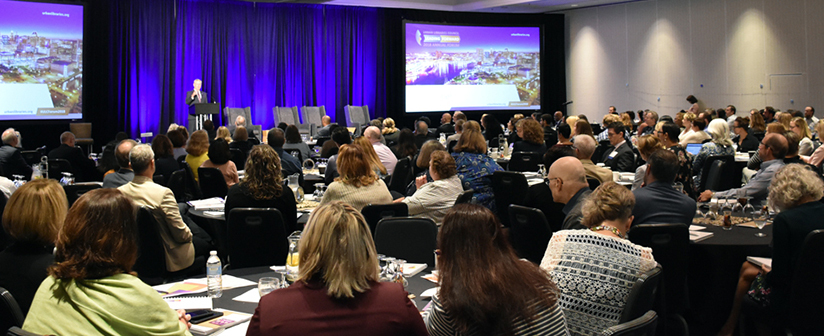 Library leaders from across North America gathered in Baltimore on September 5-7 for our largest-ever Annual Forum. Entitled Leading Forward, this year's Forum focused on how public libraries can continuously enhance their role as valuable partners and leaders within their communities. Attendees engaged in thoughtful discussions, interactive exercises and brainstorming sessions designed to strengthen their skills as leaders, innovators and relationship builders. Click here to see a recap of this year's Forum!
Lessons from the Field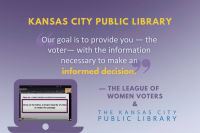 Our very first Lessons from the Field trip to Richland Library was a resounding success! More than 40 ULC member library leaders toured Richland Library branches, learned about human-centered design ideas, engaged in discussions about the library's role in addressing community challenges and created plans for how they could apply the lessons they learned back home.
Webinars
ULC's webinar series allowed our members to engage with peers and subject matter experts to discuss a wide range of topical library issues in 2018. Here are top highlights from this year's ULC webinars.

The New Localism: How Cities Can Thrive in the Age of Populism

We learned from Brookings Institution Centennial Scholar Bruce Katz about the rising importance of city and metropolitan leaders, and what that shift means for how urban communities can most effectively navigate change.
Taking Civic Engagement to the Next Level

We learned about how San Francisco Public Library spearheaded the first citywide Digital Inclusion Week and how Lexington Public Library created On the Table, a partnership with their community that engaged 11,000 Lexingtonians in a series of community conversations.
Tackling Digital Inclusion and Equity: Using Edge to Improve Digital Literacy in the Community

We learned how Greensboro Public Library and Toronto Public Library use Edge to advance their efforts - measure progress, build capacity and most importantly connect the work of the library to the community and local leaders.
Strengthening Libraries as Entrepreneurial Hubs Series
Libraries' Second Digital Transformation

We learned the key findings from a new ULC white paper, Libraries' Second Digital Transformation, examining cross-sector perspectives of the role libraries play in advancing digital inclusion in communities.
Fresh Food, Fresh Thinking

We learned how Richland Library worked hand-in-hand with Lower Richland High School to develop its Fresh Food, Fresh Thinking Initiative.
Othering in the Library

We learned about Multnomah County Library's approach to strategic racial equity work, including the opportunities, barriers and challenges involved in operationalizing equity.
Teacher Lab: Library Literacy & Classroom Teachers

We learned the fundamentals of developing workshops for K-12 teachers and received step-by-step guidance in adapting strategies from Brooklyn Public Library's Teacher Lab program.