Perfecting the Library's Elevator Pitch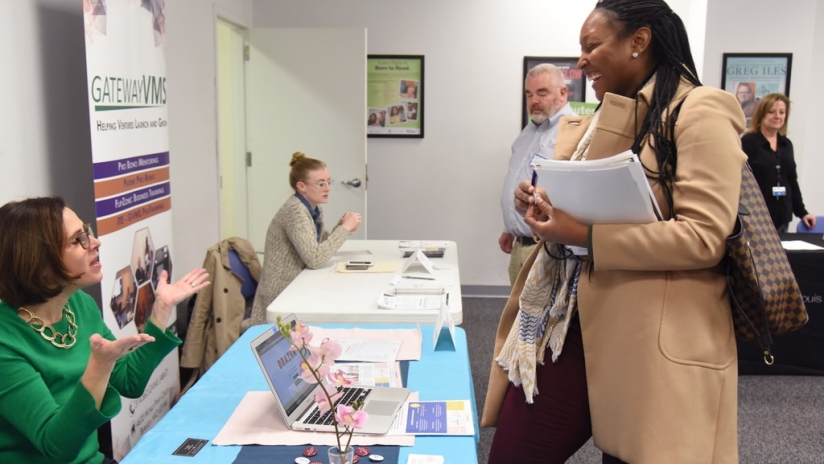 St. Louis County Library has expanded its entrepreneurial business services, and its librarians have grown into ambassadors to the business community.
Historically, libraries tend to focus on marketing to people who already use our resources. We stay within the confines of the building and work with cardholders. But as librarians in the entrepreneur ecosystem, we have to be as results-oriented as the entrepreneurs we assist. This means learning to pitch our resources to our target market and utilizing some sales tactics. Sure, we might have some doors slam in our faces. Some phone calls may end abruptly and some emails may go unreturned. But what entrepreneur doesn't have to overcome obstacles like these?
As our library started to move outside of our walls to expand our entrepreneurial business services, we quickly began to learn sales lessons. Promote your business services every chance you get. Reach out to the businesses and entrepreneurs who would benefit from the services you offer but likely wouldn't know they could find those services at the library. Find networking opportunities everywhere — you can meet people at chamber events, in church basements, the library and even family reunions.

Find networking opportunities everywhere — you can meet people at chamber events, in church basements, the library and even family reunions.​
When someone asks about your job, instead of replying simply "I'm a librarian," try "I provide businesses with growth opportunities using market demographics at the library" or "I assist small businesses and nonprofits in finding grant or financing opportunities at the library." Tailor your response to the type of event you're attending and pitch the resources of most interest to the group. Try a few different descriptions of your job and go with the one that gets the most enthusiastic response. It's your own informal A/B testing of your job description.
Find ambassadors. When someone gets excited about the services you provide, find out what networking events they attend. Ask them who might be good contacts to meet at those events. Pay attention to how people who understand your job introduce you. They will be your greatest champions, and they're going to pitch what they find most intriguing about the services you offer. Use this language to explain your services to other people in their industry or similar networking groups.

Inevitably (as with any new venture) you will hear, "I didn't know the library did that." Great! Every person who says that is a new lead or a new customer with a story to tell. The next time someone says that to you, you can reply with a knowing smile, "I know. A lot of people don't ... but they will."

Mel Lambert is a reference librarian at the St. Louis County Library. She worked in advertising for 13 years before becoming a librarian. For more information, contact her at mlambert@slcl.org.

Small Steps, Big Leaps and Local Government Officials
Spokane Public Library
Find out how Spokane Public Library forges sustainable local government relationships with career workers to build support for the business community.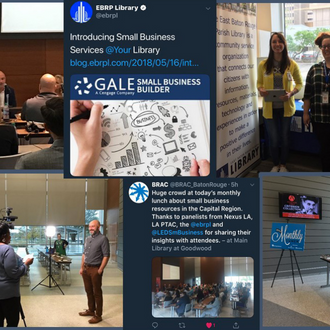 Building Trust and Fostering Mentorship to Support Entrepreneurs
Mid-Continent Public Library
Learn how Mid-Continent Public Library developed new ways to engage and support business owners and entrepreneurs in the COVID-19 environment.