Scaling Up Library Services in Times of Need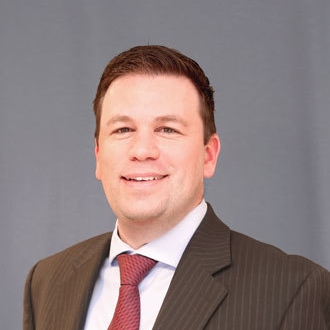 An Interview with Mike Driskell, Executive Director, Arlington Heights Memorial Library
This post features an interview with Arlington Heights Memorial Library Executive Director Mike Driskell about the library's lessons learned in responding to a recent major snowstorm and how the library continually pivots to serve its community.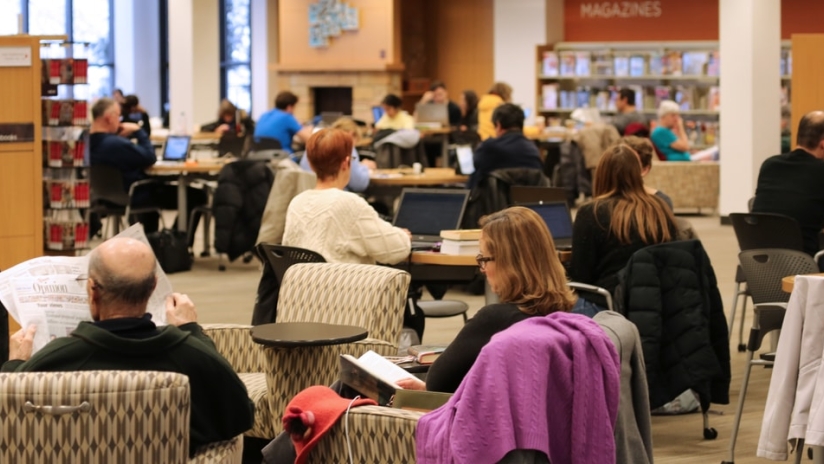 Late at night on Sunday, November 25, a major snowstorm hit the Chicago area that took out power and heat for thousands of residents. In the Village of Arlington Heights, a major suburb of Chicago, thousands of residents still lacked home electricity days after the storm hit. With schools and many businesses closed, individuals were left with few options for keeping warm and staying connected with their jobs and loved ones.
Fortunately, Arlington Heights Memorial Library did not lose power, and remained open on its regular schedule. This allowed the library to lift up its community in this difficult time, providing a warm and safe space for patrons to charge devices, engage in work and find entertainment to pass the time.
ULC sat down with Mike Driskell — who was named as Arlington Heights Memorial Library's executive director just days before the storm hit — to talk about the lessons learned in this challenging week and how the library continually pivots to serve its community.
[This interview has been edited for length and clarity]
The local library might not immediately come to everyone's mind as a go-to place in such emergency situations. Could you talk a little bit about how Arlington Heights Memorial Library got the word out about your efforts to offer relief to your community following the recent snowstorm?
Social media played a huge role. The schools and park district had issued closing statements. We started communicating that the library was going to open as usual by posting on our Twitter and Facebook accounts. We always strive to be open in situations like this. We kept the social media posts going, added in Instagram, and got the word out on our website too. We had a reach of over 15,000 on two of our Facebook posts alone, with almost 3,000 shares, likes, clicks or comments.
Beyond communicating the library's role as a safe-haven to the community following the storm, serving an increased number of patrons during a stressful period must have been challenging for the library. How can libraries prepare to handle this type of scenario?
It takes teamwork to handle situations like this. Our staff really stepped up to handle the crowds, and our facilities team brought out extra tables and chairs as needed. We set up a table with coffee and hot chocolate. Last year, when I was acting as interim director, we had a similar experience with a blizzard – this is actually the second time we've had a major weather event since I've been in this role. We learn a little bit each time. We serve the community on a daily basis. This was just an example of scaling up services to support the community in a time of need.
You mentioned that in these situations your team "learns a little bit each time." Could you talk a little more about the lessons your team learned in facing the challenges of this week?
Communication is key. Getting the word out to the community is the most important thing in a situation of this scope – at one point the Village reported 7,000 ComEd customers were still out of power. We had a lot of those people turn to the library, but we always want even more people to know that the library is a place to come, that our power is on … that this is a warm place where they can read a book, use Wi-Fi and get work done.
We serve the community on a daily basis. This was just an example of scaling up services to support the community in a time of need.
Talking about the role of partners, what part did other local organizations play in your response plan for this situation and in your general crisis communications planning?

Our strong community partnerships were key to pulling off our response to this storm—the Village of Arlington Heights also communicated on social media, and informed residents who called their offices that the library was open as a warm shelter. We have very good relationships with the park district and the schools and actively partner with them in non-emergency situation through programming, tours and other ways.
What has the patrons' reaction been like to the library's services during this difficult time? Have any particular experiences or feedback stuck out?
We've heard so many stories from people who needed a place to work and didn't necessarily think about the library as a place to go, but heard about us through social media and came here. For people whose homes didn't have heat and were trying to figure things out, the library was a warm space and huge resource.
People have been extremely grateful. We did receive compliments about the library, not only that we were open and that the community had a place to go, but also how beautiful the library is and how welcoming our staff was. For many, it was their first time coming to the library.
You served as the Chair of the Arlington Heights Chamber of Commerce Board last year. And you've been involved with the library for 13 years. With that perspective, when you talk about the library's specific role in Arlington Heights, what is unique about how your system fits into your community?
We have enormous support from our community. When our community talks about the library, it's always about our library. There's a sense of pride and ownership. The last few days have reinforced that. Our library staff are actively engaged within the community, in the schools and many other organizations, and the community actively engages with us. Like you mentioned, I was a part of the Chamber of Commerce. By being involved, it helps the library know what the community's needs are and to better respond.
We want the library to be the place where community discussions happen, where people can get work done or enjoy a program.
You mentioned before that – for many customers coming to the library following this storm – they were experiencing the library for the first time, or experiencing one part of the library they hadn't thought about or used before. What perceptions or assumptions do you think this experience changed for those people? How can the library change its public perception through such outreach and support opportunities?
The library wasn't the first place people thought of for seeking shelter. Getting that word out and people experiencing that for the first time makes them think about the library in a different way. We had such high demand, there were more people than seats, so people had to wander around the library and explore. I heard people say "I didn't know the library had a fireplace, this is great." I think in those few days we reinforced the value of the library to the community.
What are some of the other ways the library is building its capacity or positioning itself within the community to act more as a "third place" where individuals can go in situations like this week? Where they can go in addition to their home and work to find shelter and thrive in their daily lives?
We want the library to be the place where community discussions happen, where people can get work done or enjoy a program. We have a lot of people in our community who work from home. The storm brought a lot of those people here. Beyond the power outage, there was a major internet outage so people came to the library to use our Wi-Fi and work remotely.
We continue to provide services in ways that people might not think of for a library. We have 14 conference rooms that are heavily utilized by our business community as well as students, and people who need a space to study. What we try to do is to serve people in all aspects.
How has the library's role in serving these sorts of needs changed in your time with the library? Having been working at the library for 13 years, how have you experienced this change?

Change is constant. In the 13 years I've been here I've seen the traditional reference service model evolve in response to the community's needs. Library staff interact with customers at the library, our branch at the Senior Center, in our schools, parks, and businesses and through our Call Center, chat service and email.
We created a dedicated senior and accessible services department. We've put an emphasis on accessibility and inclusion in the last few years. Our Village recently added a social worker to their staff, so we've created a partnership where the social worker comes and has office hours at the library and can answer questions for our customers. We're just always trying listen to what community needs are and adapt accordingly.
A 13-year veteran of Arlington Heights Memorial Library, Driskell has served as the interim executive director since September 2017. He was named the library's director of administration in November 2016, following 11 years of service as the information technology manager.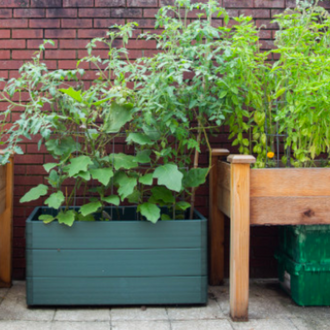 Opening Gardens During a Pandemic in Brooklyn
Brooklyn Public Library
Pandemic closures gave Brooklyn Public Library a unique opportunity to beautify their outdoor space.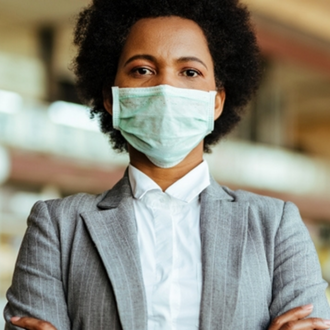 Reimagining Library Spaces to Provide Essential Community Services
Urban Libraries Council
Learn how ULC libraries across North America are transforming their physical spaces to support community relief and recovery efforts during the COVID-19 pandemic.