Reimagining Library Spaces to Provide Essential Community Services
By Paul Negron, Director of Communications, Urban Libraries Council

While temporarily closed to the public, library buildings are taking on new lives as ad hoc centers for meal distribution, police departments, municipality emergency operations and other hubs for essential community services. Read below for a close look at how ULC libraries across North America are transforming their physical spaces to support community relief and recovery efforts during the COVID-19 pandemic.
Are your library's physical buildings being utilized to help support community relief efforts during COVID-19? Email media@urbanlibraries.org to share your story!
Anchorage Public Library
The Emergency Operations Center in Anchorage, Alaska, coordinates municipal efforts that require multiple city agencies to work together in response to crisis situations. Soon after the coronavirus pandemic hit the area, the EOC team found that their headquarters — located on the edge of the city's downtown area — wasn't large enough to sustain their essential operations.

As a spacious municipal building with flexible meeting areas, Anchorage Public Library's Z.J. Loussac Library branch was selected to serve as the new temporary home for the EOC. Based on the building's third floor, team members are stationed by group in specific areas in order to allow everyone to maintain six feet of distance from each other, while still conducting meetings and collaborating.
Several library staff have been redeployed to work for the EOC, with librarians conducting research projects and ensuring that the 211 call-line information about community resources is accurate and up-to-date. EOC Public Information Officer Audrey Gray shared, "It is nice to be in the library, as I am constantly reminded of the different sectors of the community, from the children's book section, to the multilingual publications and the great depth and variety of books available. This helps me to remember who I am talking to and think harder about how to effectively communicate with them."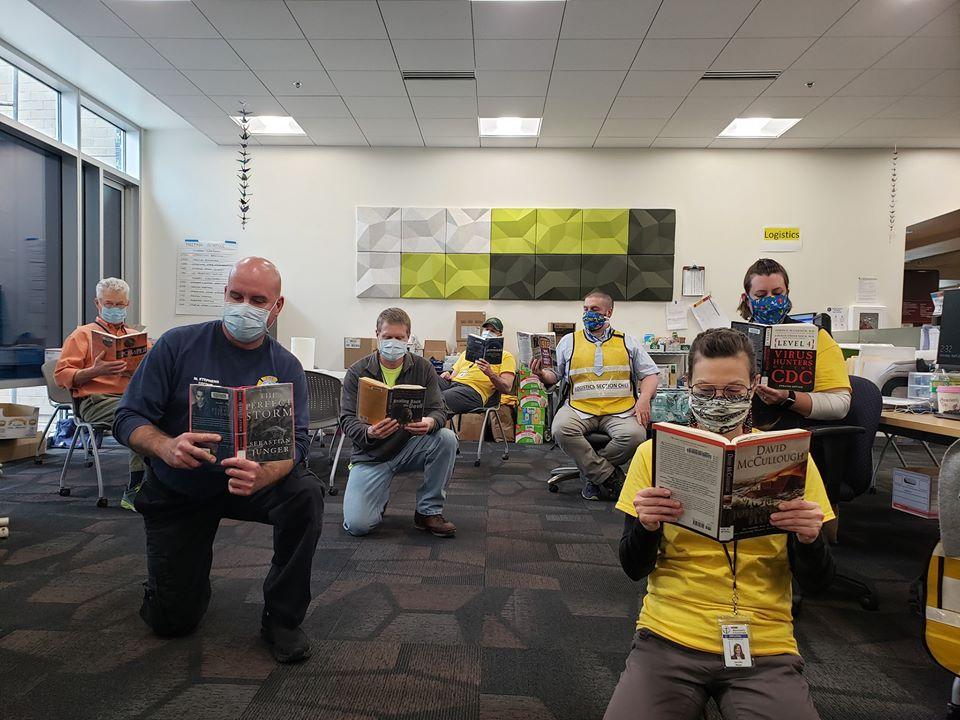 Pictured: EOC staff at Anchorage Public Library. (Source: Anchorage Office of Emergency Management's Facebook page)
Dallas Public Library
Ten of Dallas Public Library's branch locations and half of its Central Library's floors are being utilized by the city's police department. Several DPL branches house the police department's Criminal Investigation Units, and the Central Library houses four civil support departments for the police department.

The library's partnership with the Dallas Police Department allows officers to continue working efficiently while observing proper physical distancing. It has also enabled officers to spread out across the city's vast service area, which boasts a population of more than 1.3 million people.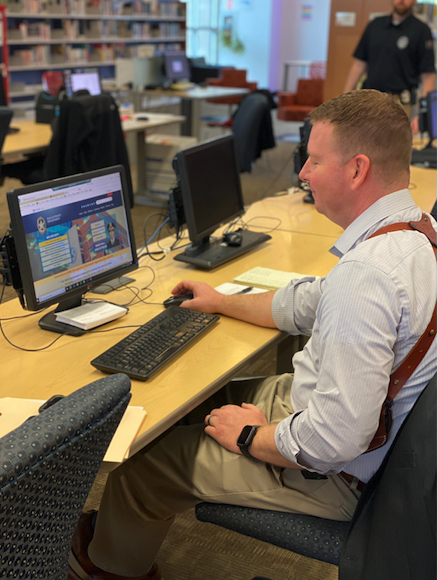 Pictured: Dallas Police Department staff member at Dallas Public Library. (Source: Dallas Police Department's Twitter page)
Toronto Public Library
Twelve Toronto Public Library branches are now operating as alternate service locations for city food banks. The library has also transformed a large book distribution center into a packaging warehouse, supporting both the pop-up food banks and the City of Toronto's partnership with the Red Cross to provide food to shut-in seniors.

Library team members supervise and work on the front lines of these locations, which have been running for the past six weeks. In that time, TPL staff have packed 9,078 hampers, helping to meet the needs of 4,583 households (12,617 individuals).
For interested families, TPL is also distributing free, age-appropriate books along with food hampers. To-date, TPL has provided 1,058 free books to the children of food bank clients. These books are vetted by the library's children's staff, and are paired with bookmarks and flyers that highlight TPL's digital services.
TPL ensures the safety of workers and clients at the temporary food bank sites by providing gloves and hand sanitizer, implementing timed hand-washing breaks for staff and enforcing physical distancing measures.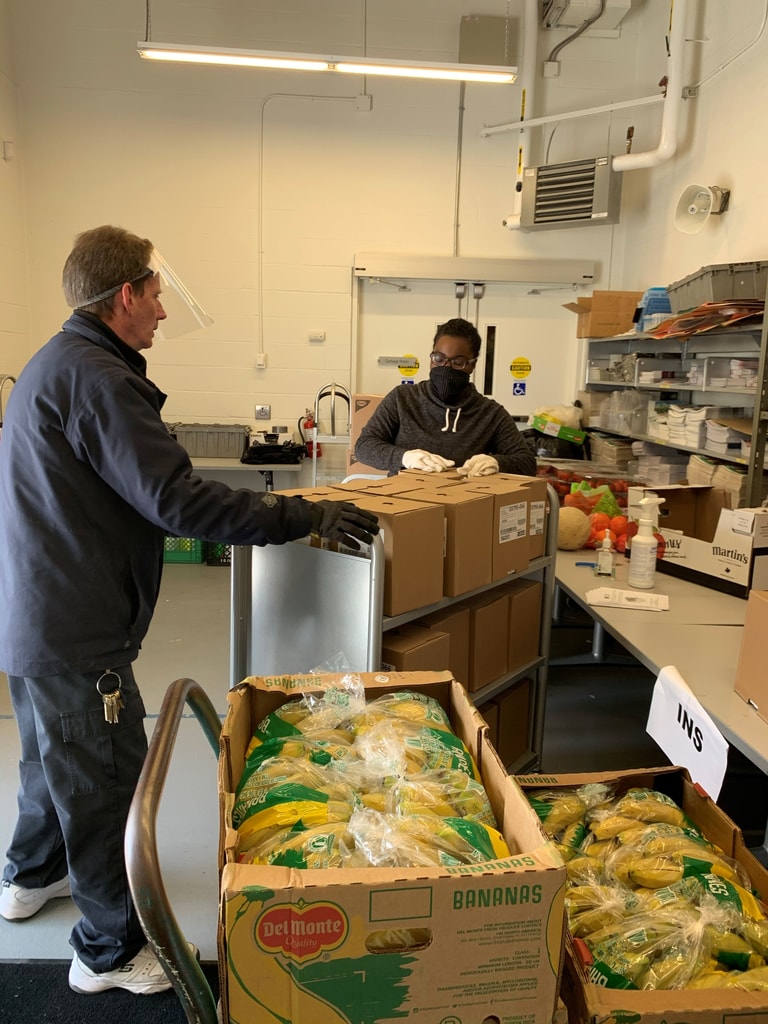 Pictured: Toronto Public Library staff members proudly supporting the city's broader work on food security. (Source: Toronto Public Library)
Roanoke County Public Library
Due to the COVID-19 pandemic, the Roanoke County Treasurer's Office in Virginia was forced to close its building to the public. The office manages the fiscal integrity of public funds and enables residents to make payments for dog/cat licenses, parking tickets, personal property taxes and real estate taxes.
Until June 12, while the Treasurer's Office is closed, residents can still make payments in-person using drive-thru windows at three Roanoke County Public Library branches. These satellite service points allow the Treasurer's Office's staff to safely assist residents during tax season.
Tampa-Hillsborough County Public Library | Palm Beach County Library System | Miami-Dade Public Library System
U.S. workers have filed nearly 33.5 million applications for unemployment benefits in the seven weeks since the coronavirus pandemic began, forcing millions of companies to lay off workers. With unemployment claims surging in Florida, Tampa-Hillsborough County Public Library, Palm Beach County Library System and Miami-Dade Public Library System have all stepped up to assist displaced workers, especially those residents who lack access to the internet or a means to fill out applications online.
All three library systems are providing paper forms to patrons via drive-thru service or pick-up at branch locations. Paper unemployment applications in English, Spanish and Creole are available. Once patrons fill out the forms, staff from the libraries are mailing them out or ensuring they are delivered to the Florida Department of Economic Opportunity at no charge.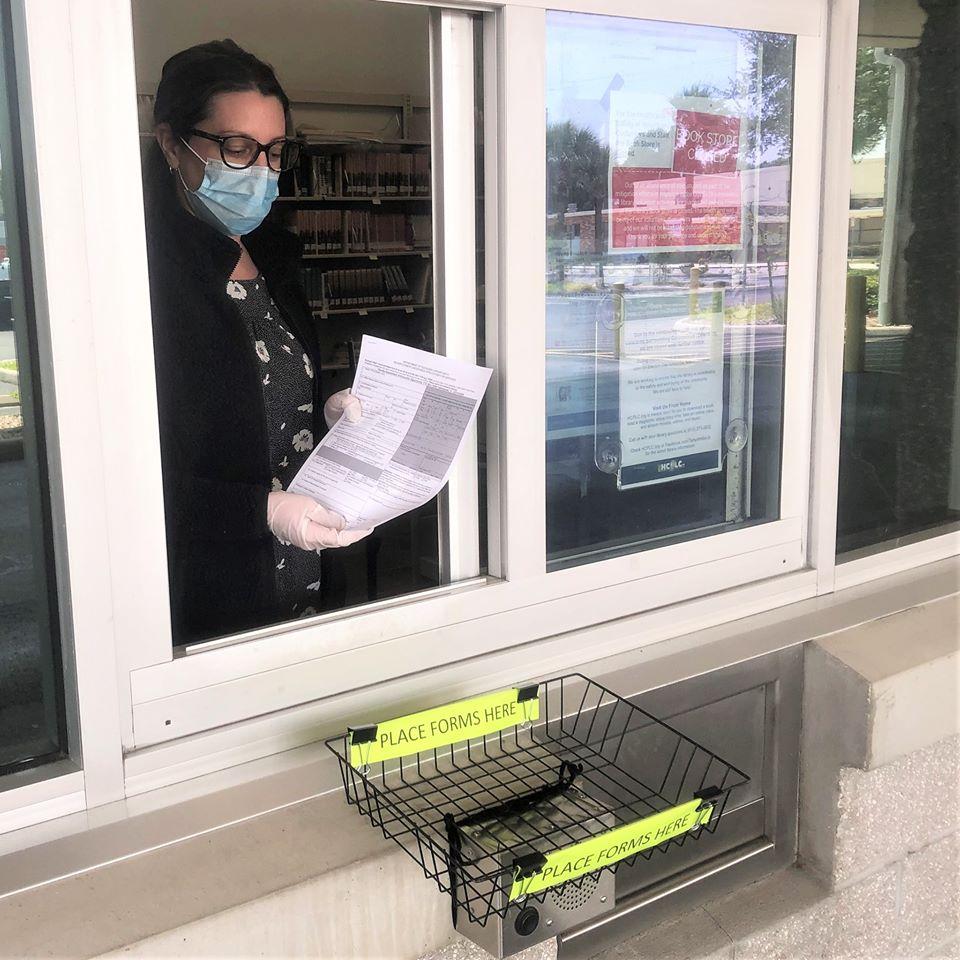 Pictured: Tampa-Hillsborough County Public Library staff member handing out unemployment application. (Source: Tampa-Hillsborough County Public Library's Twitter page)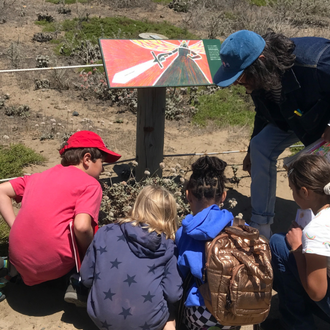 Parks and Libraries for All Forever
San Francisco Public Library
San Francisco Public Library and the National Park Service have forged a strong partnership to increase access and awareness of parks and libraries for all.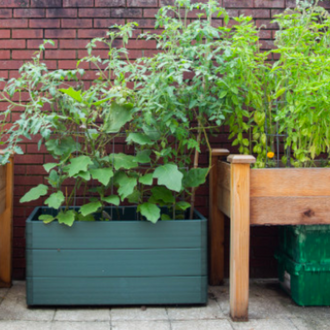 Opening Gardens During a Pandemic in Brooklyn
Brooklyn Public Library
Pandemic closures gave Brooklyn Public Library a unique opportunity to beautify their outdoor space.