Faces of Democracy: Libraries as Leaders for Civic Engagement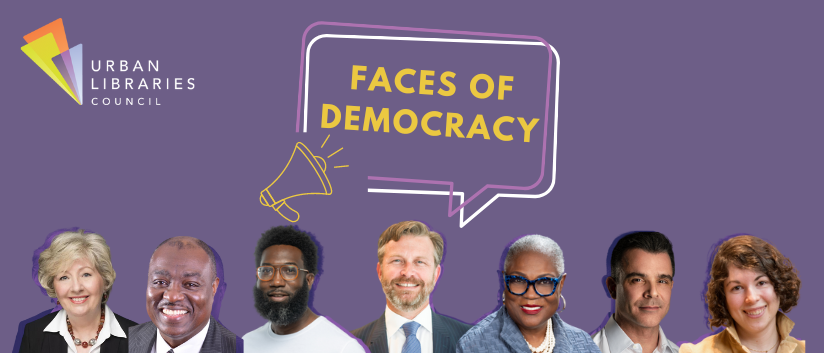 Pictured from left to right: Vickery Bowles, Roosevelt Weeks, Shamicahel Hallman, Brooks Rainwater, Dr. Rhea Brown Lawson, Brian Bannon and Daphna Blatt
Authored by: Chloe Novillos, ULC Communications Coordinator, and Elise Calanni, ULC Communications Manager
In the lead up to ULC's 2022 Annual Forum: Creating a Place for Democracy this November here in Washington, DC, we will be spotlighting Faces of Democracy in North America! This campaign highlights our member libraries and partners' role in promoting democracy. Whether it be as civic educators, taking on censorship or providing access to information, libraries stand as pillars and advocates for democracy geared to empower their communities. See the campaign in action on Instagram!
Libraries as Pillars of Democracy
Public libraries serve as champions for democracy, ensuring core values of free speech and access to information for all. At this critical time in our history, public libraries continue to be on the frontlines of protecting this freedom. Toronto Public Library started their Celebrate Democracy program to offer content related to democracy and discussion opportunities to Toronto residents of all ages.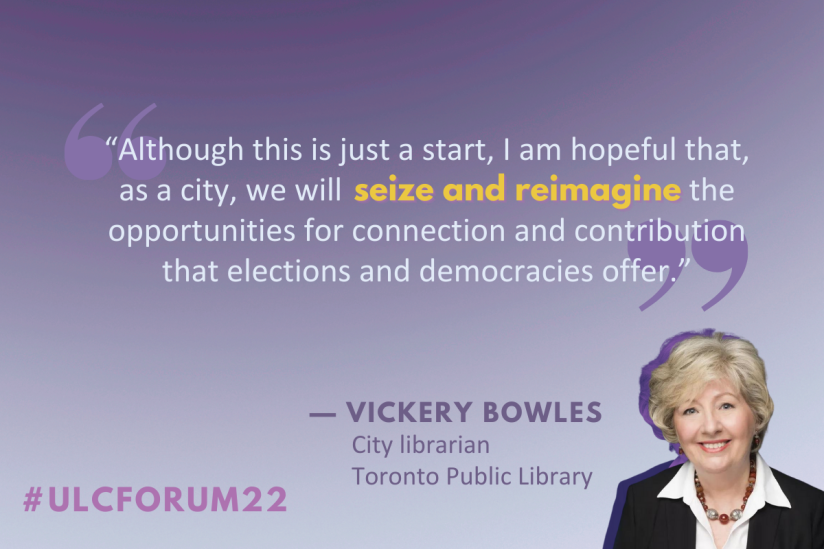 Vickery Bowles, Toronto Public Library City Librarian and upcoming speaker at the ULC 2022 Annual Forum, encourages readers to see beyond traditional methods of promoting democracy and increasing voter turnout in a recent op-ed in the Toronto Star.

Celebrate Democracy makes the democratic process more lively and interesting by providing access to unbiased information to help people engage and make informed decisions. It provides community members resources such as civic campaign toolkits, reading lists and 30+ recorded events of ranging topics — such as solving Toronto's affordability crisis and Indigenous resistance — ready to stream online.

In support of the Toronto municipal election, Toronto Public Library is also hosting Know Your Vote TO which is an online learning resource where all candidates are invited to state their thoughts about some of Toronto's biggest issues.
Libraries Taking on Censorship
A new report from nonprofit group PEN America found that 1,600+ books were banned in over 5,000 schools over the last school year and 41% of the banned books were targeted due to LGBTQ+ content. They also saw many challenges aimed at authors of color exploring history, racism or their own experiences in America.
In a recent Bloomberg article by our President & CEO Brooks Rainwater, examines this worrying trend:
Missouri Secretary of State Jay Ashcroft recently submitted a proposed rule change that would establish a certification requirement for libraries receiving state funds and institute measures to protect minors from what he calls 'non-age-appropriate materials.' Under the plan, public libraries would have to adopt policies to determine what materials are appropriate for certain ages.
The proposed rule prohibits state money to be used in purchasing or acquiring inappropriate materials in any form that appeals to the 'prurient interest of a minor.' The rule is in a review period that will last through December 15.
In a statement, the Kansas City Public Library said: "We remain sensitive to any specter of censorship and restriction of equitable access to books and other vital Library materials. Yes, parents and guardians should be arbiters on what is suitable for their children. They shouldn't impose those choices on others. Nor should the state of Missouri."
Susan Wray, acting director of Mid-Continent Public Library, said the library system uses the "audience age set by publishers" to determine where to stock books on shelves: "I can share that at MCPL, one of our core principles is Intellectual Freedom, which means that we allow caregivers to select which materials are right for themselves and their children without interference. We believe families should have the freedom to make their own choices about which materials are 'appropriate.'"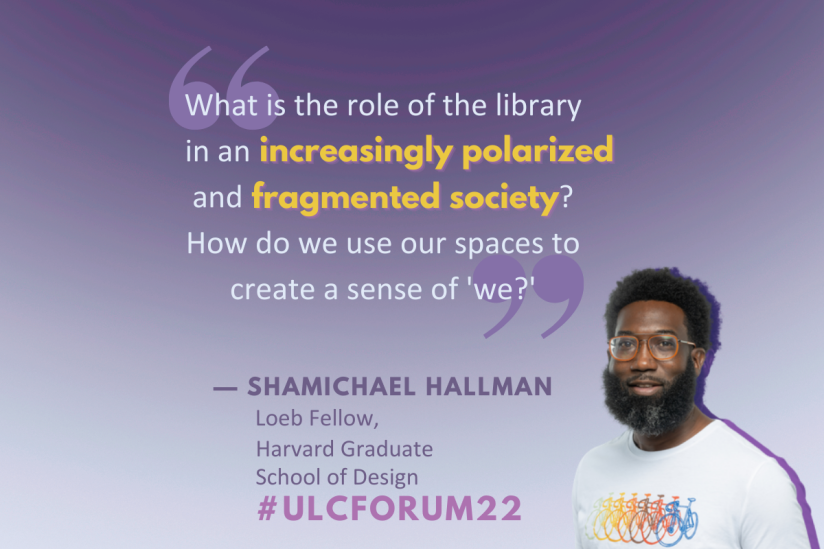 Austin Public Library tackles Hallman's question by partnering with BookPeople to launch their Banned Camp program. Banned Camp was a series of free events for the Austin community to engage with books that have been banned or challenged and be part of the conversation around the freedom to read. Because the majority of the books being targeted by the recent wave of book banning were by and about LGBTQ+ people and/or people of color, they made sure that those communities were reflected in the books and activities that were chosen.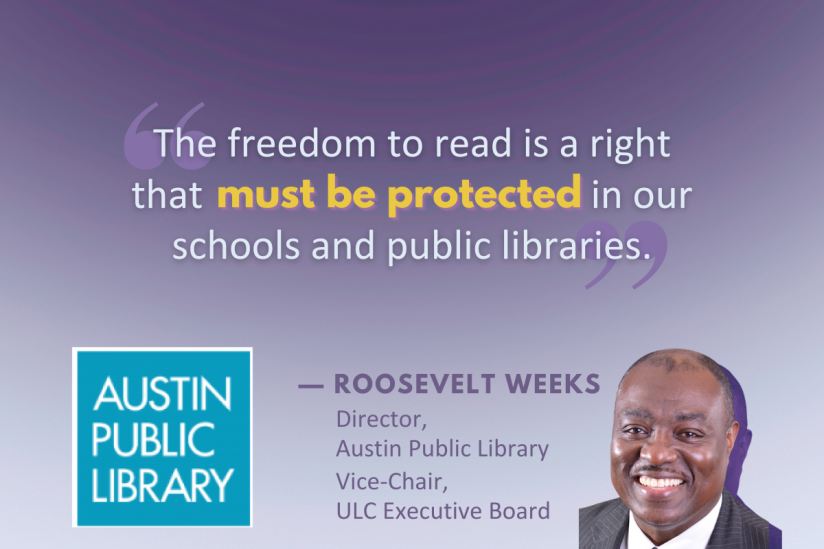 Some libraries — like those in New York — are even joining forces to create combined campaigns of free information and knowledge for all. To create that sense of "we," this spring The New York Public Library, Brooklyn Public Library and Queens Public Library joined together to enact a citywide banned books challenge, encouraging New Yorkers to read from their selected list of 10 banned books. These libraries rally against book banning by reading about the very identities and perspectives that such censorship threatens to erase.

Libraries as Civic Educators
Civic engagement is the cornerstone of democratic society as it represents promise, opportunity and responsibility. Libraries' unique access to community members, technology resources to broaden access and physical space allows them bountiful and creative ways to bolster civic engagement.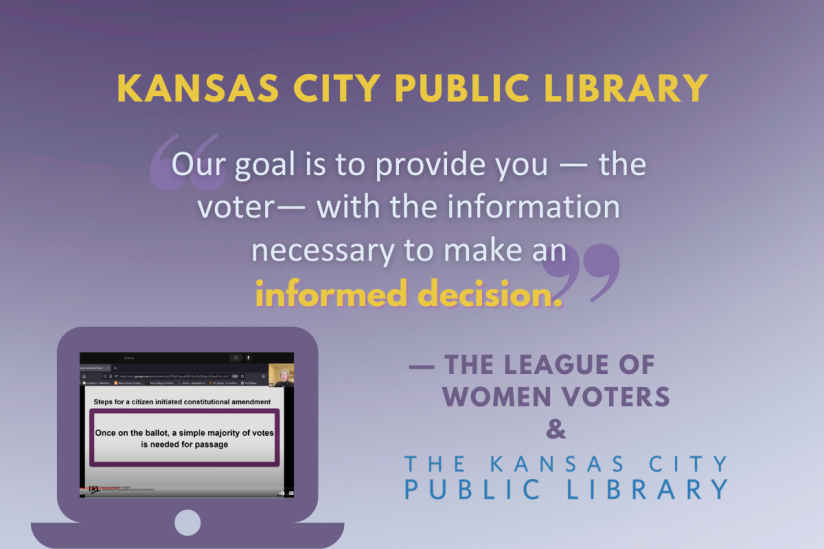 In 2022, Kansas City Public Library held ballot information sessions with the League of Women Voters of Kansas City. In the online session, they explained how the ballot measure process works in Missouri and provided a balanced overview of the ballot measures the voters will see on the ballot. Creating opportunities to get people involved in broader conversations about community issues and challenges allows the library's role as a civic engagement leader to be understood, accepted and valued.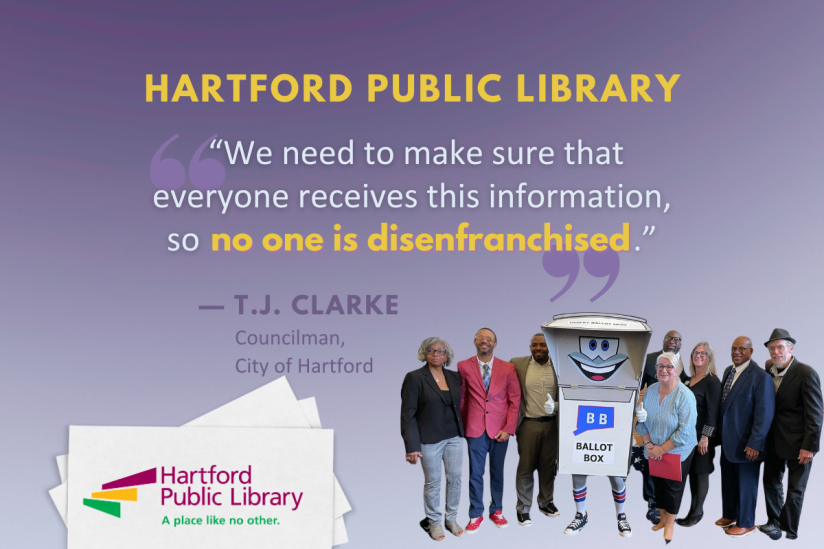 Election cycles allow libraries to shine in providing community members access to information and resources. For example, libraries such as Charlotte Mecklenburg Library serve as early voting locations for the 2022 Fall General Election. Moreover, libraries arrange playful ways to encourage community members to vote, such as Hartford Public Library's partnership with the City of Hartford to create the mascot BB — short for Ballot Box — to spread the message to get out and vote on November 8.
As we count down the days to the 2022 ULC Annual Forum: Creating a Place for Democracy, we continue to reflect on how libraries continue to act as active and visible institutions in the community. When issues surface, they channel informal conversations that turn into productive discussion, problem solving and collective action. To learn more about the 2022 ULC Annual Forum, upcoming speakers and more, visit our event page.

Watch this space for more Faces of Democracy as we count down to the 2022 ULC Annual Forum: Creating a Space for Democracy.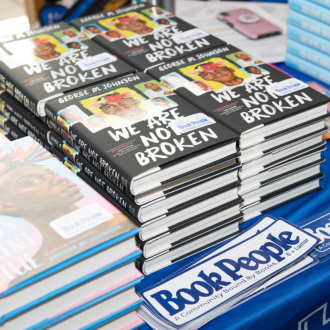 The Freedom to Read is a Right That Must Be Protected
Discover how Austin Public Library launched Banned Camp — a series of free events for the Austin community to come together, engage with books that have been banned or challenged and be part of the conversation around the freedom to read.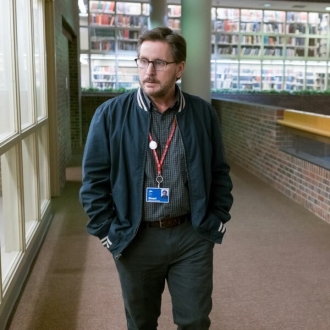 ULC Talks Public Libraries with Emilio Estevez
The ULC staff sat down with Emilio Estevez, director, writer and star of The Public, to learn more about his inspiration and research for the film.