2022 ULC Annual Forum Creating a Place for Democracy Washington, D.C. | November 16-18
Public libraries serve as champions for democracy, ensuring core values of free speech and access to information for all. At this critical time in our history, public libraries continue to be on the frontlines of protecting this freedom. The 2022 ULC Annual Forum: Creating a Place for Democracy invites executive library leaders to Washington, D.C. to engage in expert-led sessions on preserving democracy and cultivating the future of libraries as a central pillar within our communities. Hosted by the DC Public Library, this important event will bring together leaders from major urban library systems across the U.S. and Canada.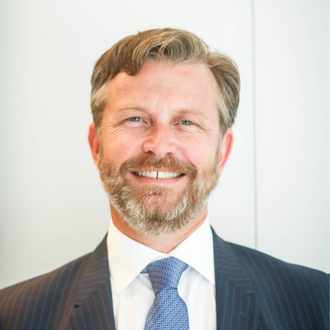 Brooks Rainwater
President and CEO, Urban Libraries Council
Brooks serves as President and CEO of the Urban Libraries Council, an outcomes-driven research and innovations network of more than 160 leading North American public libraries. Under his leadership, ULC champions the future of public libraries by engaging and uplifting members, focusing intently on equity and inclusion and leading on core policy issues that drive our communities forward. Throughout his career, Brooks has worked to advance urban policies that expand local democracy and provide funding for local programs related to economic opportunity, entrepreneurship, infrastructure and sustainability. Prior to joining ULC in July 2022, Brooks served as Senior Executive & Director, Center for City Solutions at the National League of Cities where he drove the organization's research agenda and oversaw technical assistance efforts and leadership education. Brooks holds a Master of Public Administration from The George Washington University and a Bachelor of Arts in political science from the University of North Carolina at Chapel Hill.

@BrooksRainwater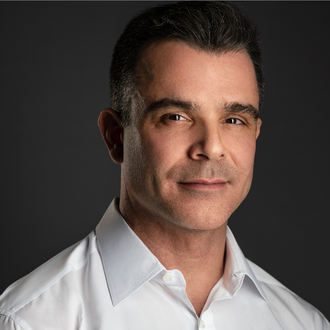 Brian Bannon
Merryl and James Tisch Director, New York Public Library
Brian Bannon is The New York Public Library's first-ever Merryl and James Tisch Director. Bannon is the chief librarian responsible for directing NYPL's 88 neighborhood branches, as well as the Library's educational strategy. Most recently, Bannon was commissioner and chief executive officer of the Chicago Public Library, serving as chief library officer for one of the largest urban public library systems in the world. Bannon came to NYPL in 2019 with 20 years of experience in developing and implementing educational programs and leading large-scale operations that maximize impact for all citizens and contribute to a culture of learning, reading, and community learning. Before his successful tenure in Chicago, Bannon was Chief Information Officer at the San Francisco Public Library, and worked at the Seattle Public Library and the Bill and Melinda Gates Foundation. Bannon received his bachelor of arts from Pacific Lutheran University and his master's degree in library and information science from the University of Washington Information School.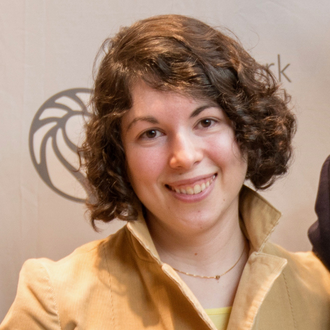 Daphna Blatt
Senior Director of Strategy & Public Impact, New York Public Library
Daphna Blatt is The New York Public Library's Senior Director of Strategy & Public Impact. She and her team work to maximize the Library's public impact through strategy development and implementation, policy and program incubation, and impact assessment and articulation. Daphna is committed to building and strengthening civic assets that reinforce society's sense of "we" and "ours," and has served on NYPL's Strategy team for over 10 years.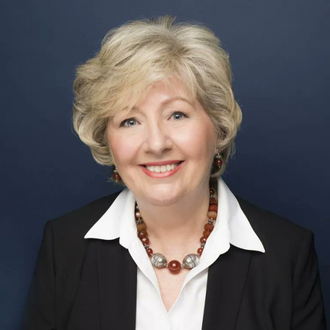 Vickery Bowles
City Librarian, Toronto Public Library
Vickery Bowles is the City Librarian at Toronto Public Library (TPL), which delivers services through a network of 100 branches and online channels. Vickery is working to advance TPL's new strategic plan focused on access to public spaces, digital access and inclusion, workforce development, support for democratic values and development of an innovative service culture.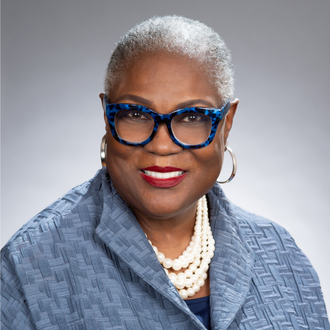 Dr. Rhea Brown Lawson
Executive Director, Houston Public Library
Dr. Rhea Brown Lawson's impressive career as a library professional spans over 30 years. A strong and passionate advocate for public libraries, Dr. Lawson is keenly focused on ensuring that they remain highly visible and vibrant organizations that proactively contribute to the quality of life in their communities. She has served as the executive director of the Houston Public Library (HPL) since 2005. Dr. Lawson ensures that HPL is continuously evolving and moving forward a comprehensive, innovative platform of library services and programs to meet the diverse needs of Houston's residents and the virtual environment. HPL aggressively promotes its vast resources through exemplary customer service, strategic partnerships, and strong community engagement. Under Dr. Lawson's leadership, HPL has earned over 40 prestigious local, state, and national awards for services, programs, innovation and building projects. She holds a BA from Morgan State University in Baltimore, Maryland, an MLS from the University of Maryland in College Park, Maryland, and a Ph.D. from the University of Wisconsin-Madison, in Madison, Wisconsin.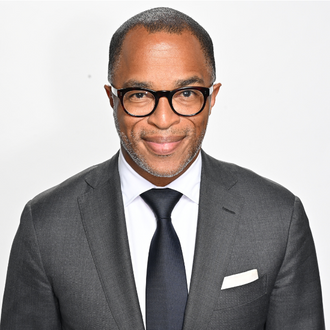 Jonathan Capehart
Associate Editor, The Washington Post, Host of The Sunday Show with Jonathan Capehart on MSNBC
Jonathan Capehart is a Pulitzer Prize-winning Associate Editor of The Washington Post. Since 2007, he has been an opinion writer and member of The Post's editorial board. He hosts a weekly Opinions podcast "Capehart" and the weekly Washington Post Live show "First Look." At MSNBC, Capehart is the anchor of "The Sunday Show with Jonathan Capehart." His MSNBC special "A Promised Land: A Conversation with Barack Obama" was nominated in 2021 for an Emmy for "Outstanding News Discussion & Analysis." His MSNBC special "Pride of the White House" won a GLAAD Media Award for "Outstanding TV Journalism - Long Form" in 2022. At PBS, Capehart serves as a political analyst on "The PBS Newshour" and is featured on the popular Friday segment "Brooks and Capehart."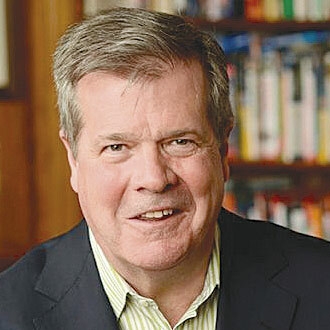 Karl Dean
Former Mayor, Nashville
Karl Dean served from 2007 to 2015 as the sixth mayor of the Metropolitan Government of Nashville and Davidson County. Karl first held public office when he was elected as Nashville's Public Defender in 1990, a post he was reelected to in 1994 and 1998. He served as Metro Law Director from 1999 to January 2007, when he resigned to run for the office of mayor. Since leaving office in September 2015, Karl has taught at Belmont University and Boston University (2016). He is a graduate of Columbia University and Vanderbilt Law School. Karl currently serves as ULC Executive Board Chair.
Shamichael Hallman
Loeb Fellow, Harvard Graduate School of Design
Shamichael Hallman is a social, civic and tech innovator. As a Loeb Fellow at the Harvard Graduate School of Design for the 2022-2023 academic year, he is exploring how urban design and planning can make for socially inclusive cities and welcoming public spaces. From 2017 to 2022 he served as the Senior Library Manager of the historic Cossitt Library (Memphis Public Libraries). The subject of his work has been featured in PressReader and Smithsonian Magazine. His 2020 TEDx talk "Reimagining the Public Library to Reconnect the Community" garnered international acclaim among library professionals. In 2021 he co-founded Libraries as Bridges; a collective of library professionals focused on understanding, advancing, and evaluating how libraries build social cohesion, promote civic renewal and advance the ideals of a healthy American democracy.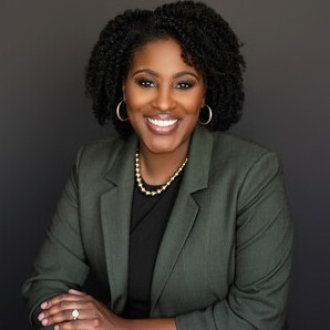 Christina Henderson
At-Large Councilmember, Council of the District of Columbia
Christina's career has been guided by the principle that one's zip code should not determine your opportunity for success. Prior to her election in 2020, Christina advised Sen. Schumer (D-NY) on education, workforce, postal and census issues. She previously served in various capacities in DC government, including the DC Council and DC Public Schools. The daughter of an Army veteran and a retired Transport Workers Union Local 100 member, Christina received her BA in Political Science from Furman University in Greenville, SC and her Master in Public Affairs degree from Princeton University.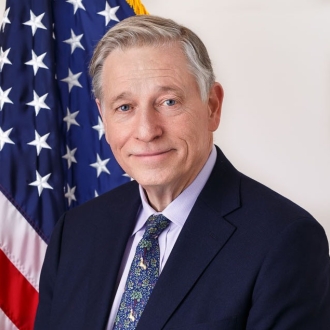 Crosby Kemper
​Director, Institute of Museum and Library Services
Crosby Kemper is the sixth director of the Institute of Museum and Library Services. He was commissioned by the White House on January 24, 2020, following his confirmation by the United States Senate. IMLS is the primary source of federal support for the nation's museums and libraries. Kemper is a dedicated advocate for education and learning for people of all ages and backgrounds. He comes to IMLS from the Kansas City Public Library, where as director, he established the library as one of the city's leading cultural destinations and a hub of community engagement. His full biography is available on the IMLS website.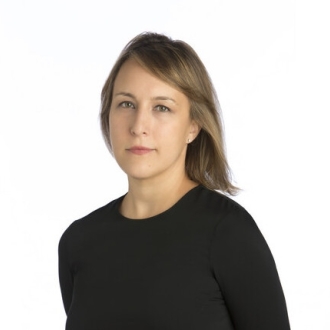 Anastasia Khoo
Chief of Staff and Chief Marketing Officer, Conservation International
As the chief of staff and chief marketing officer for Conservation International, Anastasia Khoo oversees innovative organizational communications and marketing strategies as well as key institutional issues and strategic decisions — positioning Conservation International as a leader in the climate change and environmental movement. Prior to joining Conservation International, Khoo was the CMO for the Human Rights Campaign, the country's largest organization dedicated to LGBTQ equality. She led many of HRC's high-profile public relations campaigns including the historic #LoveWins campaign garnering more than 7 million retweets worldwide and the record-breaking "red equal sign" Facebook/Meta profile picture campaign in 2013 for marriage equality which was named "Symbol of the Year." Khoo serves on the Advisory Board of The Ad Council and Project Unloaded as well as the Board of Vital Impacts.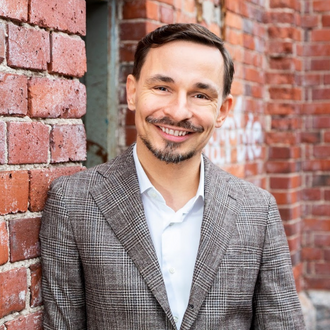 Tommi Laitio
Bloomberg Public Innovation Fellow, Bloomberg Center for Public Innovation
Tommi Laitio is the inaugural Bloomberg Public Innovation Fellow at the Bloomberg Center for Public Innovation at Johns Hopkins University. Laitio brings a decade of senior city leadership experience to the fellowship. He joined the City of Helsinki as Director of Youth Affairs and was later elected as the first Executive Director of Culture and Leisure - acting as a member of the mayor's executive team with an overall responsibility for arts and culture, sports, public library, and youth work. He led the merger of seven departments into one and the design of the city's resident engagement practice. During his two-year fellowship at Johns Hopkins, he speaks and writes on his experience in public service and carries out new international research on the skills and practices local governments need for building partnerships for parks and public libraries. Laitio holds an MA in Political Science from University of Helsinki and an EMBA from Aalto University.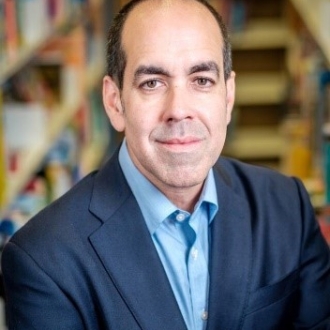 Richard Reyes-Gavilan
Executive Director, DC Public Library
In March 2014, Richard Reyes-Gavilan was appointed the executive director of the DC Public Library, having previously worked for almost 20 years at both the New York and Brooklyn Public Libraries. He was lured to Washington D.C. primarily to oversee the $211 million modernization of the Martin Luther King Jr. Memorial Library, the city's only building designed by legendary architect Ludwig Mies van der Rohe. The library opened in September 2020 and serves as an inspirational destination for innovation, civic empowerment and delight. Rich is also aggressively building and renovating neighborhood libraries all over the District of Columbia. Rich holds a bachelor's degree in English from the State University of New York at Albany, where he was recently recognized with the 2019 Excellence in Public Service award, and a master's degree in library and information science from the University of Texas at Austin.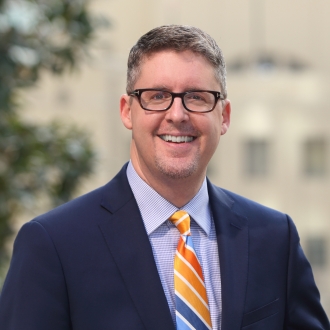 John F. Szabo
City Librarian, Los Angeles Public Library
John F. Szabo is the City Librarian of the Los Angeles Public Library. He oversees the Central Library and 72 branches. Under his leadership, the Library's major initiatives include those related to immigrant integration and citizenship, sustainability, civic engagement, digital inclusion and lifelong learning. He has more than 25 years of leadership experience in public libraries, previously serving as the director of four libraries including the Atlanta-Fulton Public Library System. He currently serves as Chair of the Board of Trustees of OCLC, a global library cooperative. He has previously served on the Executive Boards of the Urban Libraries Council and California Humanities and as president of the Florida Library Association.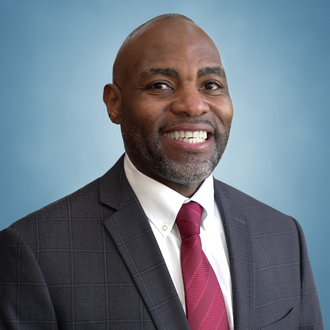 Kelvin Watson
Executive Director, Las Vegas-Clark County Library District
As executive director of the Las Vegas-Clark County Library District, Kelvin Watson oversees 25 branches run by 600+ employees, spanning 8,000 square miles, with a budget of $77 million and a collection of 3.2 million items. Kelvin has brought innovative, award-winning leadership to Nevada's largest library system and his deep experience in fundraising, technology, program development, and demonstrated success in addressing the digital divide has brought a new era to this library system. Regarded as one of the most highly respected thought leaders in the library industry, Kelvin has been credited, in multiple library management roles, with expanding his customer base through outreach efforts to underserved and diverse populations. Two prime examples are a partnership with the Regional Transportation Commission of Southern Nevada (RTC), which enabled digital library access to bus riders; and a cell phone lending program, which provided low-income and homeless residents with the lifeline that smart phones deliver. Kelvin earned a bachelor's degree in Business Administration and a Minor in Military Science from Lincoln University in Missouri, where he is a member of the ROTC Hall of Fame.
Stay tuned to this page for regular updates about speakers for the 2022 ULC Annual Forum!
Thank You to our Sponsors