2023-24 Board of Directors
The ULC Board of Directors provides strategic oversight, industry perspective and vision that guides the continued evolution of the organization. The board is comprised of member library directors, trustees of libraries and/or library foundations and members of the public who are civic, business, government or philanthropic leaders.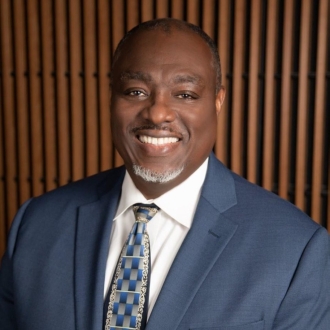 Roosevelt Weeks
Chair
Roosevelt Weeks has served as the director of Austin Public Library since 2017, where he leads a dynamic team and library system of 20 branch locations, the History Center and a new Central Library. He came from the Houston Public Library, where he served, most recently, as the deputy director of administration overseeing the following units: organizational development, financial services, fleet inventory/distribution services, digital inclusion and community engagement. Prior to that role, Roosevelt served as chief technology officer where he oversaw implementation of wireless connectivity and videoconferencing for all library locations, installation of a patron reservation system and upgrading of computer technology. He is a member of and serves on several committees within the Texas Library Association, American Library Association and Public Library Association. Prior to joining HPL, Roosevelt held management positions at Accenture and Aetna. He received his master's degree in library science from the University of North Texas and his Bachelor of Science in computer science from Texas Southern University.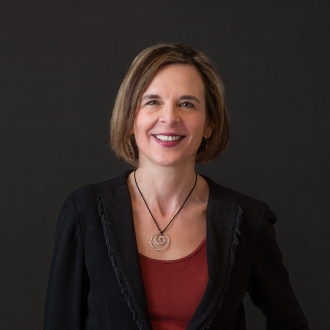 Pilar Martinez
Vice Chair/Chair-Elect
Pilar Martinez is the CEO of the award-winning Edmonton Public Library, where she is responsible for leading 650 staff, managing a $69 million operating budget and supporting the Board of Trustees and stakeholder relations. Over the last 10 years, Pilar has successfully led and implemented capital projects totaling over $200 million. She has championed numerous innovative services, including community-led service delivery, makerspace and digital initiatives, highly popular early literacy services and speakers' series. Pilar has a broad base of experience in executive leadership including advocacy, strategic planning, recruitment and change leadership. She holds an MLIS from the University of Alberta, a Bachelor of Arts with Honors in English from Acadia University and recently completed the Institute of Corporate Directors' Directors Education Program.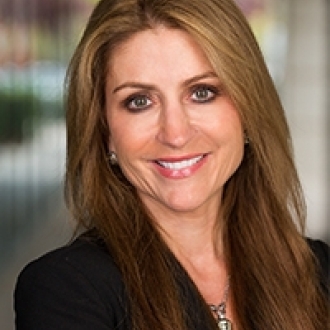 Michelle VonderHaar
Secretary/Treasurer
Michelle VonderHaar is the chief legal officer and general counsel of Tenable, the Exposure Management company. Prior to this appointment, she served as deputy general counsel for HP Inc., leading the global legal affairs team supporting HP's commercial organization. Michelle joined HP Inc. in May 2018 and served as the company's chief compliance officer and deputy general counsel for the print global business unity, global ethics and compliance, employment, brand security, litigation, privacy, supply chain, antitrust, environmental, health and social responsibility. Michelle also acted as senior vice president and general counsel of Veritas Technologies, an enterprise software company that spun out of Symantec Corporation, leading its global legal affairs team. Michelle has over 25 years of legal experience, both as outside and in-house counsel, leading various legal functions and working and living in the U.S., Europe and Asia.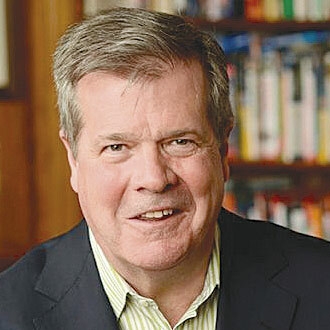 Karl Dean
Immediate Past Chair
Karl Dean served from 2007 to 2015 as the sixth mayor of the Metropolitan Government of Nashville and Davidson County. Karl first held public office when he was elected as Nashville's Public Defender in 1990, a post he was reelected to in 1994 and 1998. He served as Metro Law Director from 1999 to January 2007, when he resigned to run for the office of mayor. Since leaving office in September 2015, Karl has taught at Belmont University and Boston University (2016). He is a graduate of Columbia University and Vanderbilt Law School.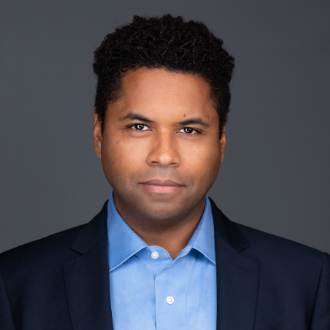 Joey Crawford
Member-at-Large
Joey Crawford is a Senior Media Consultant with Cox Media Group and CMG Health Marketing in Miami. For the past nineteen years he's worked with Cox Media Group in their Atlanta and Miami offices overseeing broadcast and digital marketing strategies for brands such as Walt Disney World, Nissan Motor Company, McDonalds, and AT&T. He currently serves as Vice Chair for the Board of Directors of the Broward Public Library Foundation which supports the Broward County Library Division's 38 locations. In his role with the board, he provides advice on fundraising initiatives, grantmaking, endowment investment, membership expansion, and program funding. While he works in advertising and marketing, Joey's mission is to help his clients solve their ongoing business challenges. Joey has a degree in International Relations/French from The Johns Hopkins University.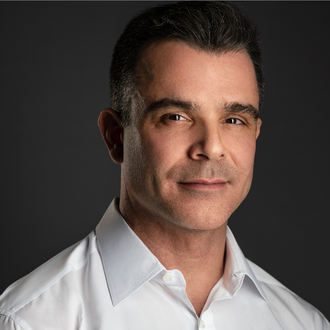 Brian Bannon
Brian Bannon is The New York Public Library's (NYPL) first-ever Merryl and James Tisch Director. He is the chief librarian responsible for directing the NYPL's 88 neighborhood branches and the Library's educational strategy. Prior to joining NYPL in 2019, Bannon had over 20 years of experience developing and implementing educational programs, as well as leading large-scale operations that maximize benefit for all citizens and contribute to a culture of learning, reading, and community education. Before his current role at NYPL, Bannon served as commissioner and CEO of the Chicago Public Library, where he was responsible for one of the largest urban public library systems in the world. He was also the chief information officer at the San Francisco Public Library and worked at the Seattle Public Library and for the Bill and Melinda Gates Foundation. A frequent guest speaker, Bannon was named to Fast Company's "100 Most Creative People in Business" in 2016. Bannon received his master of library and information science from the University of Washington Information School and is a Henry Crown Fellow as part of the Aspen Global Leadership Network.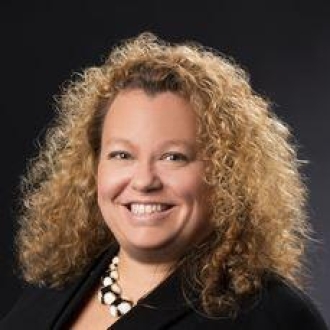 Dr. Michele Bria
For 25 years, Dr. Michele Bria has served as CEO of Journey House, a community-based organization in Milwaukee that empowers families to move out of poverty by offering adult education, workforce readiness, youth development and family engagement programs. Journey House annually serves more than 9,000 low-income, urban youth and families. Michele convenes over 284 partnerships with local universities, community organizations and corporations to implement lifelong learning, workforce development and youth development programs that increase the quality of life in Milwaukee neighborhoods. Michele successfully negotiated over $22 million in innovative, groundbreaking public-private development agreements with Milwaukee Public Schools and Milwaukee County, which provided land homes and partnership opportunities for the new construction of a 34,000-square-foot Journey House Center for Family Learning and Youth Athletics (2012), Journey House Packers Football Stadium in Mitchell Park (2013) and Journey House Felix Mantilla Little League Fields in Baran Park (2020). As the first person in her family to attend college, she received her Bachelor of Arts and Master of Arts from Marquette University and holds a doctorate in philosophy from the University of Wisconsin – Milwaukee.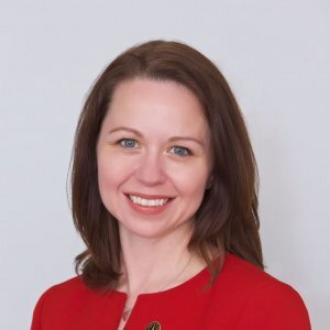 Heidi Daniel
Heidi Daniel joined the Enoch Pratt Free Library as president and CEO in July 2017. Ms. Daniel is focused on leading Pratt into the future by breaking down barriers of access for the people of Baltimore and the state of Maryland. In 2018, she led the Pratt to becoming one of the first fine-free public library systems on the East Coast. She also managed the $115 million renovation and reopening of the historic Central Library. Coming to Baltimore from Youngstown, Ohio, Daniel served as the executive director of The Public Library of Youngstown and Mahoning County. Daniel is the daughter of a factory worker — her parents, who did not go to college, used the library in her Michigan hometown to impress upon her the importance of education. Daniel earned her bachelor's degree in women's studies at DePaul University and her master's degree in library sciences at Texas Woman's University.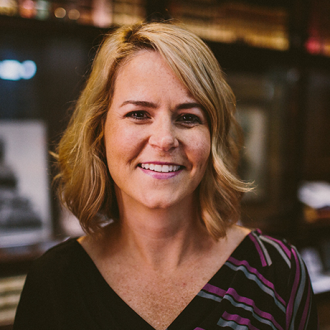 Misty Jones
Misty is the director for the San Diego Public Library overseeing the Central Library and 35 branches. Previously, she was deputy director for the Central Division which included overseeing the move, opening and operations of the Central Library @ Joan Λ Irwin Jacobs Common. A graduate of the Master of Library and Information Science program from the University of South Carolina, Misty started her library career at the Greenville County Library in South Carolina. She then worked for nine years at the Charleston County Library where she founded and chaired Libraries Out Loud, a grassroots advocacy program to help restore funding to the library system by promoting libraries to the public as well as legislators and other state elected officials. After moving to San Diego, she joined the California Library Association Legislative and Advocacy Committee. She served as CLA president in 2016 and currently serves on PLA's Committee for Advocacy and Strategic Partnerships and the Boards of Calix and the Center for Library Leadership and Management at USC.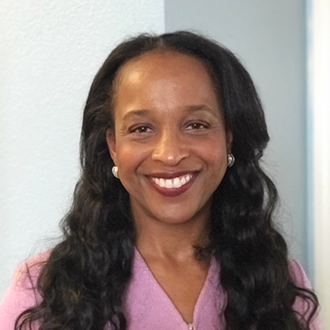 Dr. Mary Lomax-Ghirarduzzi
An educator, executive, author and thought leader on implementing broad-based diversity strategies, Dr. Mary J. Lomax-Ghirarduzzi (she/her) serves as the president of the San Francisco Public Library Commission, stewarding a $160 million budget for a system of 28 city libraries. Through her leadership, SFPL won the coveted National Public Library of the Year in 2018. Mary also serves as the Vice President, Diversity, Equity and Inclusion and Professor of Communication for the University of the Pacific. She previously served as the inaugural vice provost and chief diversity officer at the University of San Francisco and is a leadership, organizations and diversity studies lecturer in the USF School of Education and School of Management. Mary is the founder of the Latinas in Leadership Forum, an annual empowerment and leadership conference for emerging Chicanx-Latinx leaders based in San Francisco, and the founder and principal of The DEI Leadership Group, a leadership development, diversity solutions and crisis management firm based in San Francisco.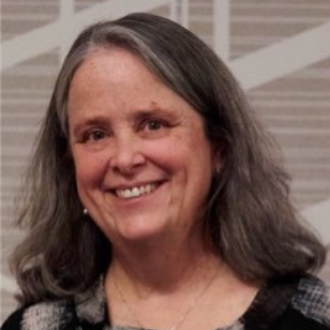 Grace Nordhoff
Grace Nordhoff grew up in the Seattle area and then went to college and lived in Durham, N.C. for 25 years. During her time in N.C., Grace worked on the publishing staff of an alternative newspaper, earned her MSW and owned and started a bakery café. From 2000-2002, she served as a founding board member of the Durham Library Foundation. Since moving to Seattle in 2002, she has served on the board of Hedgebrook, a retreat for women writers on Whidbey Island, continuing the Nordhoff family support of this program started by her mother Nancy. Grace also has been a Seattle Public Library volunteer, serving at the Central Library's Welcome Desk, and a regular library patron. She joined The Seattle Public Library Foundation in 2010 and served as board president from 2018-2019.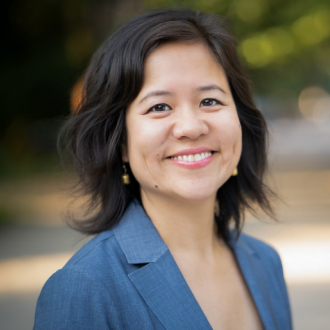 Jennie Pu
Jennie Pu is the Director of Hoboken Public Library in Hoboken, New Jersey, the fourth most densely populated city in the country. Since joining the library in 2021, she has launched a new strategic plan with a focus on deepening and expanding community and partner engagement while shepherding the multimillion-dollar renovation of its historic main library. She currently serves as Executive Board President of LibraryLinkNJ, a non-profit corporation representing 2,000 multi-type libraries and library-related agencies across twenty-one counties in New Jersey and Chairs the New Jersey Library Association Public Policy Committee. Prior to joining public libraries, Jennie was Dean of Libraries for Hudson County Community College, an ACRL award winning urban library. A leader with more than 16 years of experience in urban, academic, school, and public libraries, Jennie has a bachelor's degree in American Ethnic Studies from University of Washington, a master's in library science from Queens College, and is a certified New Jersey School Media Library Specialist. She is a lifetime member of the Asian Pacific American Librarians Association and Chinese American Librarians Association.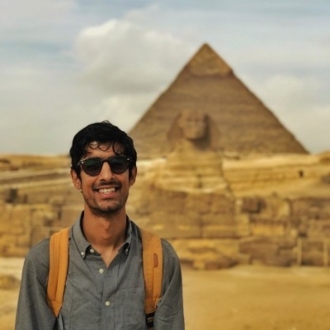 Alim Remtulla
Alim Remtulla is passionate about library systems in North America. Alim is the current chair of the Toronto Public Library (previously vice chair) and has been a board member since 2019. Alim also serves as a director on the board of the Federation of Ontario Public Libraries, and on the Board of Governors of Seneca College. During his tenure as chair and vice chair of TPL, Alim has been committed to advancing advocacy for the library system. In addition, he is an active supporter of the role the libraries play in modern society, particularly related to the protection of intellectual freedoms and democratic values. Outside the library, Alim Remtulla is a strategy professional who has led initiatives across the public, private and non-profit sectors. Currently, Alim currently works for Telus Communications, where he leads a global team focused on the Team Member experience for sales professionals overseeing global learning, upskilling, recruiting and technology implementation. Previously, he held brand marketing, product management and innovation roles in the consumer-packaged goods sector.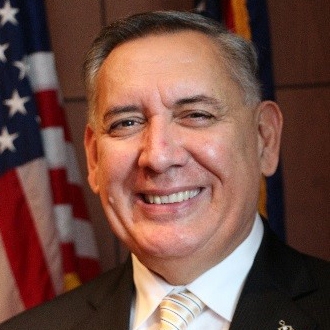 Jesus Salas
Jesus Salas is a trustee at the Toledo Lucas County Public Library. He is a very active member of the board and very involved in community events affecting the public libraries. He has been a managing attorney and is now a senior attorney with Advocates for Basic Legal Equality, a private, nonprofit law firm in Toledo, Ohio. He has been working in legal services for the past 38 years in various legal aid programs across the country, including a farm worker program. He graduated from the University of Oregon in Eugene, Ore., with a B.A. and J.D. Jesus has been a member of the Supreme Court of Ohio Interpreter Committee and Racial Diversity Committee, in addition to various Ohio State Bar committees. He is involved in a coordinated effort with NORWELD, the State Library of Ohio and TLCPL to help agricultural farmworkers and Limited English Language residents.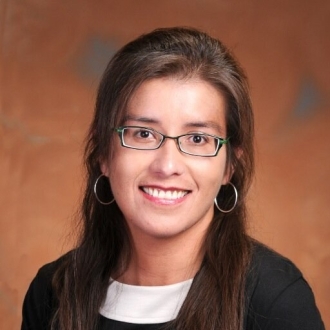 Meghann Silverthorn
Meghann Campos Silverthorn has served as a trustee of the Douglas County Libraries since February 2019. An avid consumer of library materials since learning to read as a toddler, she views this position as one of the great privileges of her life. Meghann's passion for literacy and learning did not begin with the DCL Board of Trustees. For eight years, Meghann served as an elected director of the Douglas County School District Board of Education in Colorado, which oversees over 90 schools and 67,000 students. Elected in 2009 and reelected in 2013, she served as board president for her final two years in office. She steadily worked to foster innovation, boost student achievement and expand school choice, including the authorization of eight new charter schools and the unique Choice Scholarship Program. Meghann is a Colorado native, owner of a small fiber arts business and an alumna of the University of Colorado at Boulder, earning degrees in aerospace engineering and political science.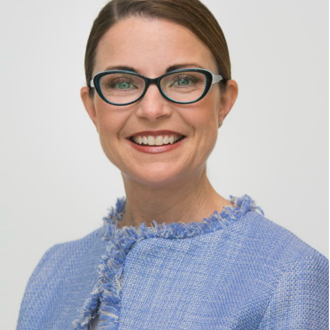 Catherine Strauss
Catherine Strauss is the Columbus office managing partner of Ice Miller. She is an adviser and advocate for employers with workforces in Ohio and nationally. Preferring practical outcomes based on a keen knowledge of the law and common-sense judgment, Catherine is an effective adviser in managing risks and conflict avoidance. When disputes are unavoidable, Catherine is a tenacious trial attorney, having successfully represented employers and businesses in all types of legal proceedings, both in Ohio and nationally. Prior to Ice Miller, she served as associate corporate Counsel for Regency Centers, a real estate investment trust based in Jacksonville, Florida. While there, Catherine managed Regency's nationwide litigation and disputes. She also counseled on risk avoidance and matters involving bankruptcy, use restrictions, public takings, lease covenants, development and tenant issues. Catherine earned her law degree from the George Washington University Law School, where she was a member of the Public Contracts Law Journal, Trial Court Board and Moot Court. She is also a proud graduate of The Ohio State University Honors Program with a Bachelor of Arts in sociology and a minor in political science.