2020-21 Executive Board
The ULC Executive Board provides strategic oversight, industry perspective and vision that guides the continued evolution of the organization. The board is comprised of member library directors, trustees of libraries and/or library foundations and public members who are civic, business, government or philanthropic leaders.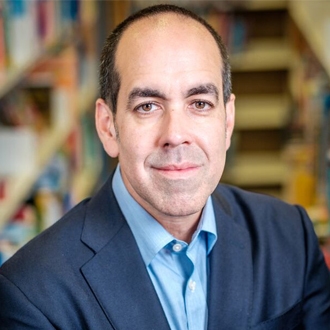 Richard Reyes-Gavilan
Chair
In March 2014, Richard Reyes-Gavilan was appointed the executive director of the DC Public Library, having previously worked for almost 20 years at both the New York and Brooklyn Public Libraries. He was lured to Washington D.C. primarily to oversee the $211 million modernization of the Martin Luther King Jr. Memorial Library, the city's only building designed by legendary architect Ludwig Mies van der Rohe. The library is expected to open in 2020 and will serve as an inspirational destination for innovation, civic empowerment and delight. Rich is also aggressively building and renovating neighborhood libraries all over the District of Columbia. Two new libraries in the West End and Cleveland Park neighborhoods were awarded the American Institute of Architect's D.C. Chapter Design and Urban Catalyst awards, respectively. Rich holds a bachelor's degree in English from the State University of New York at Albany, where he was recently recognized with the 2019 Excellence in Public Service award, and a master's degree in library and information science from the University of Texas at Austin.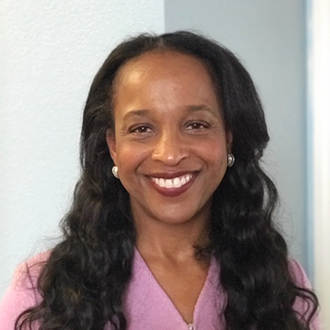 Dr. Mary J. Wardell-Ghirarduzzi
Vice Chair/Chair-Elect
An educator, executive, author and thought leader on implementing broad-based diversity strategies, Dr. Mary J. Wardell-Ghirarduzzi (she/her) serves as the president of the San Francisco Public Library Commission, stewarding a $160 million budget for a system of 28 city libraries. Through her leadership, SFPL won the coveted National Public Library of the Year in 2018. Mary also serves as the inaugural vice provost and chief diversity officer at the University of San Francisco and is a leadership, organizations and diversity studies lecturer in the USF School of Education and School of Management. Mary is the founder of the Latinas in Leadership Forum, an annual empowerment and leadership conference for emerging Chicanx-Latinx leaders based in San Francisco, and the founder and principal of The DEI Leadership Group, a leadership development, diversity solutions and crisis management firm based in San Francisco. She is a trustee for the Ignatian Solidarity Network and the San Francisco Interfaith Council.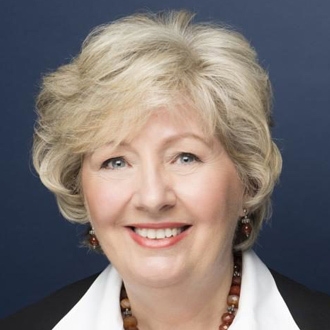 Vickery Bowles
Immediate Past Chair
Vickery Bowles is the city librarian at Toronto Public Library, a 100-branch library system serving 2.9 million people. She believes passionately in the difference public libraries make in the lives of individuals, communities and cities. Vickery has worked in a number of leadership positions, spearheading service development including with Toronto's high needs and diverse communities to develop library-led solutions that support capacity building, civic engagement and settlement. She is currently working to advance TPL's new strategic plan and its digital strategies that support new service models, mobility, e-learning and innovation.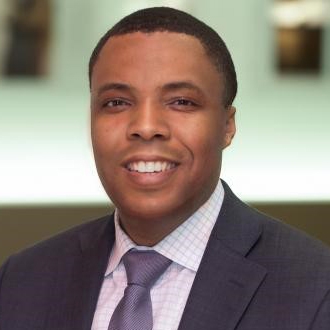 Brandon Neal
Secretary/Treasurer
Brandon Neal currently serves as senior vice president and deputy chief legal officer for Novant Health. In this role, he manages Novant Health's legal department and supports the executive vice president and chief legal officer in all legal functions of the organization, including oversight for compliance and risk mitigation, as well as internal audit strategies and alignment throughout the organization. Brandon previously served as managing counsel in the legal department of Wells Fargo & Company in Charlotte, N.C. Prior to joining Wells Fargo, Neal practiced as a corporate associate for the law firm of Simpson Thacher & Bartlett in New York City. He received his B.S. in business administration from the University of North Carolina at Chapel Hill (Kenan-Flagler Business School) and his J.D. from the Duke University School of Law. Brandon is very active in community and philanthropic endeavors, both nationally and locally.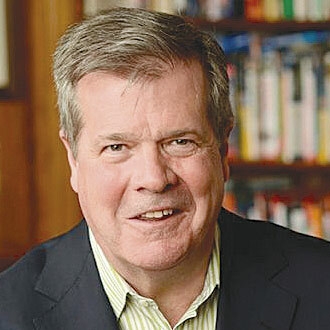 Karl Dean
Member-at-Large
Karl Dean served from 2007 to 2015 as the sixth mayor of the Metropolitan Government of Nashville and Davidson County. Karl first held public office when he was elected as Nashville's Public Defender in 1990, a post he was reelected to in 1994 and 1998. He served as Metro Law Director from 1999 to January 2007, when he resigned to run for the office of mayor. Since leaving office in September 2015, Karl has taught at Belmont University and Boston University (2016). He is a graduate of Columbia University and Vanderbilt Law School.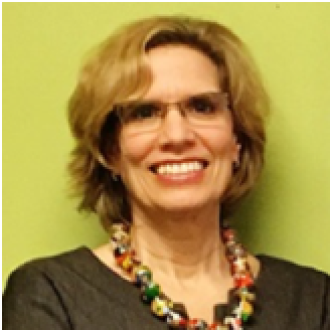 Sarah Campbell
Sarah Campbell is the executive director at Portland Public Library, the oldest and largest public library system and the most visited cultural institution in Maine. She began her time at PPL in 2001, first serving as department head for lending services, technical services and systems and later as associate director before beginning her current role in 2015. Previously, Sarah was the founding director of library and learning resources at York County Technical College in Wells, Maine, leading its library services from empty shelves to earning the college's first accreditation. Before librarianship, she had a career managing adult education and continuing professional education programs for the University of New England (Biddeford, Maine), the Boston Center for Adult Education (Boston, Mass.) and IIR Seminar Center (London, U.K.). Sarah serves on the Maine Library Commission and the boards of Maine InfoNet and Illustration Institute. She holds a bachelor's degree in psycholinguistics from Swarthmore College and her MLIS from the University of Michigan School of Information.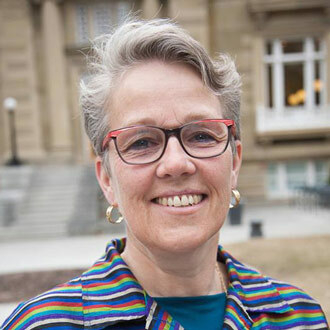 Janet Hutchinson
Janet Hutchinson is the past chair of the Calgary Public Library Board and a member of the Calgary Public Library Foundation Board. Janet has many years of experience in the nonprofit sector, including three years with the Alberta Science Literacy Association as executive director and 17 years with Calgary Family Services. Janet's volunteer positions have included eight years as a board member, president and past president of the YWCA of Calgary, and six years as a board member and president of the Developmental Disabilities Resource Centre Board of Directors. Janet works in the school library at Clear Water Academy.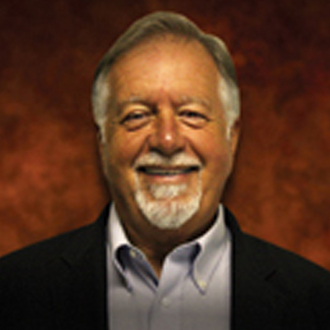 John W. Laney
John Laney was appointed to the Mid-Continent Public Library board of trustees in June 2003. Before retiring in 2005 from Hallmark Cards after 15 years as the vice president of Hall Family Foundation, John had an active public service career serving as the assistant city manager of Fairborn, Ohio; the city manager of Miamisburg, Ohio; the city manager of Kettering, Ohio; and the assistant city manager and director of planning and city development of Kansas City, Missouri. As president of the downtown council, John was responsible for raising $35 million to retain and rebuild the Central Library for the Kansas City Public Library District. He also served as the chair of the economic development council of Kansas City (three years) during the city's downtown renaissance. John was named the Kansas City Tomorrow "Person of the Year" in 2004 and named "Trustee of the Year" by the Missouri Association of Homes for the Aging in 2003.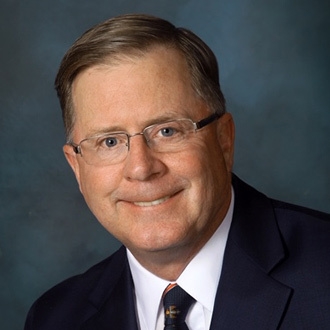 Michael Meyer
Michael Meyer is a retired business executive who currently serves on the board of directors of Guild Mortgage Company (NYSE: GHLD), a residential mortgage lender based in San Diego, Calif., and Bridges Holding Company, an investment and advisory firm based in Omaha, Neb. During his career, Michael worked in the private equity, energy and banking industries accumulating decades of financial, operational management and advisory experience. He earned both a Bachelor of Science in business administration and a Master of Business Administration from Creighton University. Michael is a past president of both the Omaha Public Library board of trustees and the Omaha Public Library Foundation.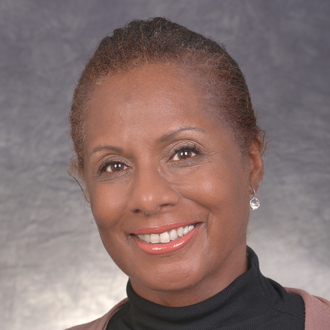 C. Mary Okoye
C. Mary Okoye heads the Tucson office of the public affairs firm of Scutari and Cieslak. She is well versed in strategically positioning her corporate and government clients to succeed at the state, local and federal level by developing winning external relations, critical communications and advocacy strategies. She has represented the interests of corporate clients such as AT&T (Southwest Regions). During her career as an attorney, she has worked in private practice, served as a Tucson City Court Magistrate and was the Pima County Public Fiduciary prior to accepting her position with the city of Tucson as director of intergovernmental relations. A lifelong volunteer, passionate about and committed to the city of Tucson, she currently serves on numerous boards, including the Community Foundation of Southern Arizona and the Pima Library Foundation.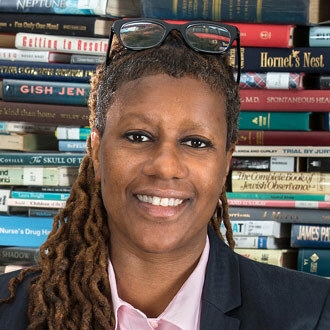 Skye Patrick
Skye Patrick is the director of LA County Library. Committed to breaking down barriers and increasing access for all, Skye introduced the iCount equity initiative, which ensures that the library services and programs address the needs of the diverse communities served throughout Los Angeles County. As the director, Skye continues to reinforce the library's role in the community as a civic and cultural center, a hub for public information and services and an institution of literacy, innovation and lifelong learning. Skye was appointed to the Urban Libraries Council board in July 2017. In January 2019, Skye was named Librarian of the Year by Library Journal. Under her leadership, the library has also won the Library Journal 2018 Marketer of the Year award and 2019 Library of the Year award, in addition to being named a finalist for the Institute of Museum and Library Services National Medal in 2018 and 2019.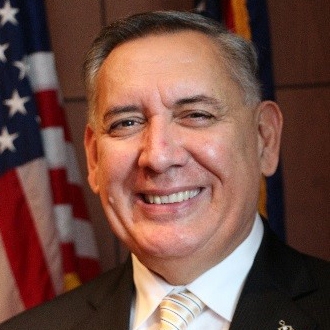 Jesus Salas
Jesus Salas is a trustee at the Toledo Lucas County Public Library. He is a very active member of the board and very involved in community events affecting the public libraries. He has been a managing attorney and is now a senior attorney with Advocates for Basic Legal Equality, a private, nonprofit law firm in Toledo, Ohio. He has been working in legal services for the past 38 years in various legal aid programs across the country, including a farm worker program. He graduated from the University of Oregon in Eugene, Ore., with a B.A. and J.D. Jesus has been a member of the Supreme Court of Ohio Interpreter Committee and Racial Diversity Committee, in addition to various Ohio State Bar committees. He is involved in a coordinated effort with NORWELD, the State Library of Ohio and TLCPL to help agricultural farmworkers and Limited English Language residents.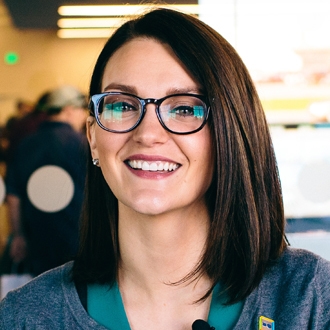 Rebecca Stavick
Rebecca Stavick is the chief executive officer of Community Information Trust, which operates Do Space, the nation's first technology library. Since opening in 2015, Do Space has been featured on NPR's All Things Considered and in the 2016 American Libraries Design Showcase. Rebecca joined the Do Space project during its earliest stages to lead the development of programs, services and operations. She actively manages Do Space relationships, direction and strategy, bringing technology industry leadership and five years of public library sector experience to her role. Prior to developing the Do Space project, Rebecca earned a MLIS degree from San Jose State University. While serving as Nebraska's first Code for America brigade captain in 2012, she co-founded Open Nebraska, a local organization focused on open data advocacy and civic application development. Rebecca is a 2016 "40 Under 40" Omaha Business Executives award recipient.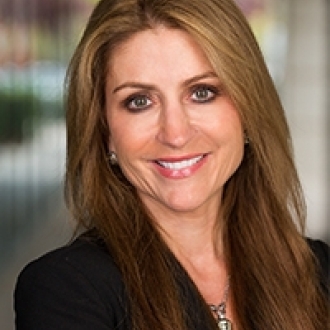 Michelle VonderHaar
Michelle VonderHaar is deputy general counsel for HP Inc., leading the global legal affairs team supporting HP's commercial organization. This legal team partners with the global commercial organization to provide legal support for all HP's sales and services go-to-market motions. This includes enterprise, small to medium businesses, retail, public sector, online sales and services. The team also provides strategic advice and thought leadership to enable HP's sustainable growth in a highly dynamic market environment. Michelle joined HP Inc. in May 2018 and served as the company's chief compliance officer and deputy general counsel for the print global business unity, global ethics and compliance, employment, brand security, litigation, privacy, supply chain, antitrust, environmental, health and social responsibility. Prior to serving in this role, Michelle was senior vice president and general counsel of Veritas Technologies, an enterprise software company that spun out of Symantec Corporation, leading its global legal affairs team. Michelle has over 25 years of legal experience, both as outside and in-house counsel, leading various legal functions and working and living in the U.S., Europe and Asia.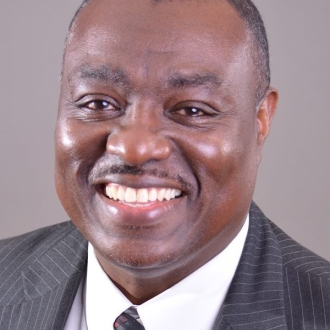 Roosevelt Weeks
Roosevelt Weeks has served as the director of Austin Public Library since 2017, where he leads a dynamic team and library system of 20 branch locations, the History Center and a new Central Library. He came from the Houston Public Library, where he serve, most recently, as the deputy director of administration overseeing the following units: organizational development, financial services, fleet inventory/distribution services, digital inclusion and community engagement. Prior to that role, Roosevelt served as chief technology officer where he oversaw implementation of wireless connectivity and videoconferencing for all library locations, installation of a patron reservation system and upgrading of computer technology. He is a member of and serves on several committees within the Texas Library Association, American Library Association and Public Library Association. Prior to joining HPL, Roosevelt held management positions at Accenture and Aetna. He received his master's degree in library science from the University of North Texas and his Bachelor of Science in computer science from Texas Southern University.