2018-19 Executive Board
The ULC Executive Board provides strategic oversight, industry perspective and vision that guides the continued evolution of the organization.
The ULC Executive Board is comprised of member library directors, trustees of libraries and/or library foundations and public members who are civic, business, government or philanthropic leaders.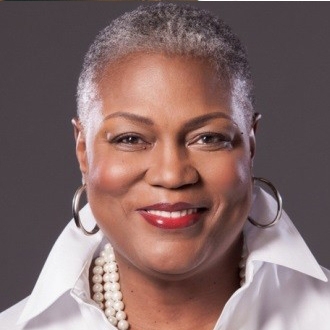 Dr. Rhea Brown Lawson
Chair
Dr. Rhea Brown Lawson has served as director of libraries of the Houston Public Library since 2005. HPL is the largest public library in the state of Texas, serving over 2.2 million people of diverse backgrounds through a network of 42 locations. Under her leadership, HPL has earned over 30 prestigious local, state and national awards for service, innovation and building projects. The system is continuously evolving and moving forward a comprehensive platform of innovative library services and programs to meet the rapidly changing needs of customers and the virtual environment. A strong and passionate advocate for public libraries, Lawson is keenly focused on ensuring that public libraries remain highly visible and vibrant organizations that provide leadership for, and remain essential to the quality of life in, their communities. Lawson serves on a number of professional and civic boards and committees.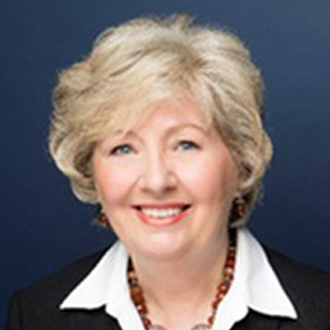 Vickery Bowles
Vice Chair/Chair Elect
Vickery Bowles is the city librarian at Toronto Public Library, a 100 branch library system serving 2.7 million people. She believes passionately in the difference public libraries make in the lives of individuals, in communities and cities. Bowles has worked in a number of leadership positions, spearheading service development including with Toronto's high needs and diverse communities to develop library-led solutions that support capacity building, civic engagement and settlement. She is currently working to advance TPL's new strategic plan and its digital strategies that support new service models, mobility, e-learning and innovation.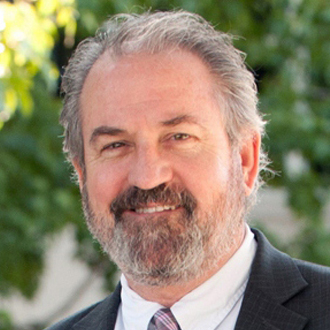 Michael Sherrod
Immediate Past Chair
Michael Sherrod, as the Texas Christian University William M. Dickey Entrepreneur in Residence, teaches undergraduates and manages an interdisciplinary, faculty based entrepreneurship program. He has been a pioneer in the online world since 1985. Sherrod has founded/co-founded 10 companies, including Black Dove Media, LLC and DigitalCity.com, and has served in senior management roles at AMR Information Services, AOL, Ancestry.com and Examiner.com. He recently served as the first Publisher of TexasTribune.org, is the immediate past chair of the board of Umbel.com and sits on the Kinsey Institute board of trustees.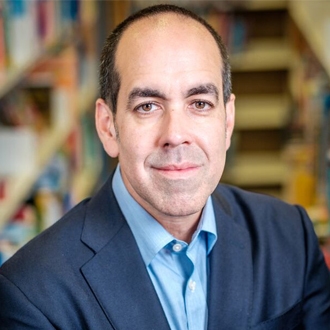 Richard Reyes-Gavilan
Secretary/Treasurer
Richard Reyes-Gavilan was appointed executive director of the DC Public Library in January 2014. He oversees a campus of 26 libraries, a staff of 600 and an annual operating budget of $57 million. In Fiscal Year 2015 over 4.2 million people visited public libraries in D.C., a number that exceeds the combined home attendance of D.C.'s professional baseball, hockey and men's basketball teams. He is responsible for oversight of an ambitious capital improvement plan that includes almost $300 million budgeted over the next six years for branches designed by renowned architects Bing Thom, TEN Arquitectos and others. Most important among the projects for which he is responsible is the full modernization of the landmarked Martin Luther King Jr. Memorial Library, the D.C.'s only building designed by Ludwig Mies van der Rohe and Mies' only realized library in the world.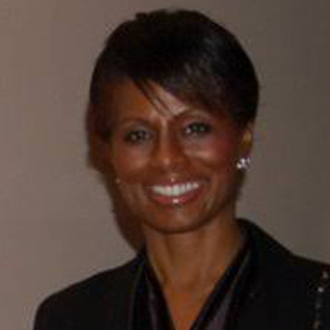 C. Mary Okoye
Board Member at Large
C. Mary Okoye heads the Tucson office of the public affairs firm of Scutari and Cieslak. She is well versed in strategically positioning her corporate and government clients to succeed at the state, local and federal level by developing winning external relations, critical communications and advocacy strategies. She has represented the interests of corporate clients such as AT&T (Southwest regions). During her career as an attorney she has worked in private practice, served as a Tucson city court magistrate, and was the Pima County public fiduciary prior to accepting her position with the City of Tucson as director of intergovernmental relations. A lifelong volunteer, passionate about and committed to the city of Tucson, she currently serves on numerous boards, including the Community Foundation of Southern Arizona and the Pima Library Foundation.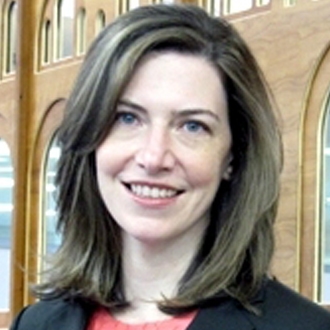 Jill Bourne
Jill Bourne is the city librarian of San José, California. With a focus on expanding access, partnerships, innovation and educational outcomes, she is committed to enhancing the relevance and leveraging the value of public libraries in the communities they serve. Prior to her current appointment, she served as the deputy city librarian at the San Francisco Public Library and assistant director for the Seattle Public Library. Jill has been recognized as a 2009 Mover and Shaker by Library Journal, as a 2015 Woman of Influence by the Silicon Valley Business Journal, as Library Journal's 2017 Librarian of the Year and, most recently, as one of the San Francisco Business Times' Upstart 50.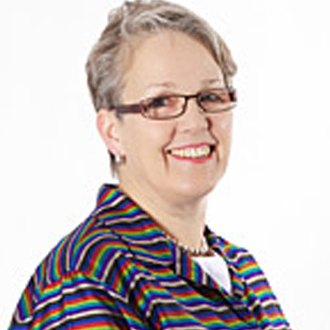 Janet Hutchinson
Janet Hutchinson was first appointed to the City of Calgary Public Library board in 2011 and currently serves as the board chair. Hutchinson has many years' experience in the not-for-profit sector, including three years with the Alberta Science Literacy Association as executive director and 17 years with Calgary Family Services. Hutchinson's volunteer positions have included eight years as a board member, president and past president of the YWCA of Calgary, and six years as a board member and president of the Developmental Disabilities Resource Centre Board of Directors. Hutchinson works at the school library at Clear Water Academy.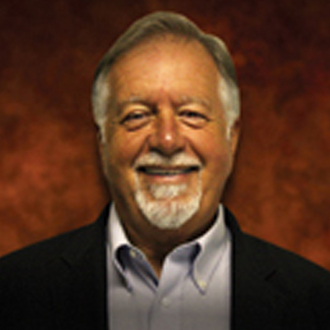 John W. Laney
John Laney was appointed to the Mid-Continent Public Library board of trustees in June 2003. Before retiring in 2005 from Hallmark Cards after 15 years as the vice president of Hall Family Foundation, Laney had an active public service career serving as the assistant city manager of Fairborn, Ohio; the city manager of Miamisburg, OH; the city manager of Kettering, Ohio; and the assistant city manager and director of planning and city development of Kansas City, Missouri. As president of the downtown council, Laney was responsible for raising $35 million to retain and rebuild the Central Library for the Kansas City Public Library District. He also served as the chair of the economic development council of Kansas City (three years) during the city's downtown renaissance. Laney was named the Kansas City Tomorrow "Person of the Year" in 2004 and named "Trustee of the Year" by the Missouri Association of Homes for the Aging in 2003.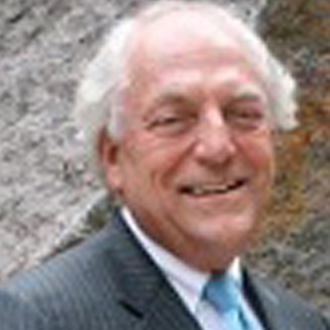 William (Bill) H. Meadows
William H. Meadows served as president of The Wilderness Society from December 1996 to May 2012. He currently serves as counselor, a senior program position, for The Wilderness Society. Meadows has been active in conservation for over 40 years. He credits Earth Day, founded by late Senator Gaylord Nelson, as the catalyst for his involvement. As president, he led a staff of 180 with headquarters in Washington, D.C., and nine regional offices, and acted as the key spokesperson and advocate for The Wilderness Society's work on Capitol Hill and across the country. Recognized as a national leader in public land conservation and wilderness preservation, Meadows has played an important role in the protection of national forest roadless areas, the Arctic National Wildlife Refuge and America's national monuments.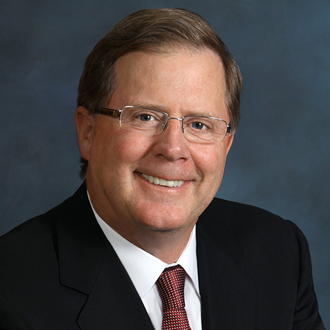 Michael Meyer
Michael Meyer is an operating partner of McCarthy Capital. Meyer joined McCarthy Capital in 2013 and is based at the firm's headquarters in Omaha, Nebraska. Meyer provides management oversight of portfolio investments. Prior to joining McCarthy Capital, Meyer spent nearly 20 years at Tenaska, Inc. most recently as vice president of asset management for the Operations Group. His prior experience includes many years of financial and operations management in the banking and energy industries. He is a past president of the Omaha Public Library Foundation and the Omaha Public Library board of trustees. Meyer earned an MBA and a Bachelor of Science in business administration from Creighton University.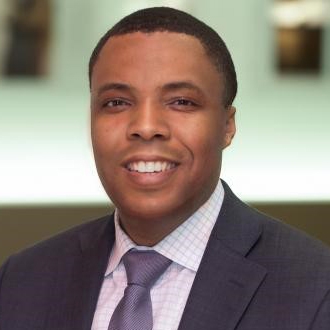 Brandon Neal
Brandon Neal is a senior counsel in the Law Department of Wells Fargo & Company in Charlotte, N.C. Among other company initiatives, Neal serves as a Wells Fargo nominee on the National Urban League's board of trustees, serves on the leadership team of the Wells Fargo My Generation Team Member Network and has served as Wells Fargo's representative member of the 2014 Fellows Program of the Leadership Council on Legal Diversity. He currently serves on the board of directors of the Bechtler Museum of Modern Art, Bechtler Young Visionaries, N.C. Center for Nonprofits and Duke Law Alumni, and he currently chairs the Firebird Society. In addition to his board service, he serves on the Unite Charlotte Advisory Council, serves as the Charlotte Region Lead for Duke Black Alumni, served on the Men's Shelter Charlotte's Capital Campaign Cabinet and is involved in numerous other community endeavors and fundraising activities. Neal received his Bachelor of Science degree in business administration from the University of North Carolina at Chapel Hill and his Juris Doctor from Duke University School of Law.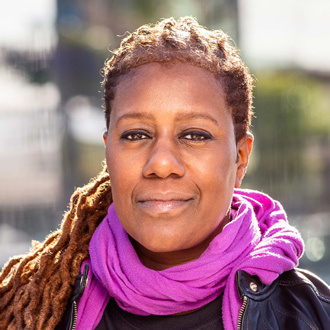 Skye Patrick
Skye Patrick was appointed as the director of LA County Library on February 1, 2016. She has held leadership roles at Broward County, Queens Public Library and San Francisco Public Library. Skye manages LACL's $201 million annual budget and is responsible for the operation of the system's 87 libraries and a 15-vehicle mobile fleet, serving 3.4 million residents in a 3,000-mile area. Skye is committed to breaking down barriers and increasing access for all. She introduced the iCount equity initiative, which ensures that LACL's services and programs address the needs of the diverse community it serves. As the director of LA County Library, Skye continues to reinforce the library's role in the community as a civic and cultural center, a hub for public information and services and an institution of literacy, innovation and lifelong learning. Skye was appointed to the Urban Libraries Council board in July 2017. In January 2019, Skye was named Librarian of the Year by Library Journal, one of the most established industry publications.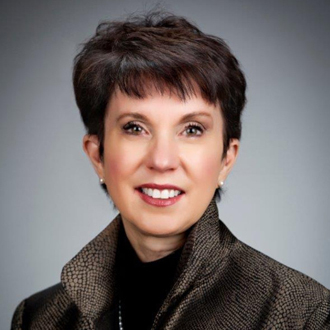 Mary Blankenship Pointer
Mary Blankenship Pointer, a senior vice president of Republic Bank and Trust, has 39 years of experience in business development, commercial lending and private banking. She is a business leader with valuable connections throughout the state of Oklahoma. Currently, she is the treasurer and finance chair of the Pioneer Library System Board of Trustees. She also actively volunteers in various local civic and nonprofit organizations including the board of Dove Science Academy (a STEM charter school). Blankenship Pointer is the CFO of the Council of International Neonatal Nurses.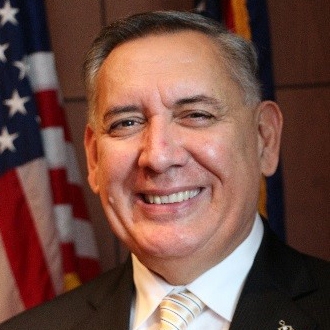 Jesus Salas
Jesus Salas is a trustee at the Toledo Lucas County Public Library. He is a very active member of the board and very involved in community events affecting the public libraries. He has been a managing attorney and is now a senior attorney with Advocates for Basic Legal Equality, a private, not-for-profit law firm in Toledo, Ohio. He has been working in legal services for the past 38 years in various legal aid programs across the country, including a farm worker program. He graduated from the University of Oregon in Eugene, Ore., with a B.A. and J.D. Jesus has been a member of the Supreme Court of Ohio Interpreter Committee and Racial Diversity Committee, in addition to various Ohio State Bar committees. He is involved in a coordinated effort with NORWELD, the State Library of Ohio and TLCPL to help agricultural farmworkers and Limited English Language residents.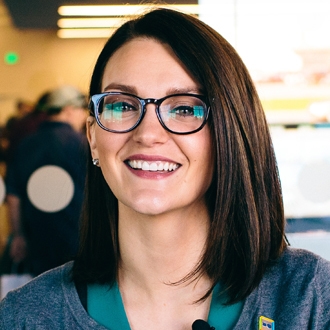 Rebecca Stavick
Rebecca Stavick is the executive director of Do Space, the nation's first technology library. Since opening in 2015, Do Space has been featured on NPR's All Things Considered and in the 2016 American Libraries Design Showcase. Stavick joined the Do Space project during its earliest stages to lead the development of programs, services and operations. She actively manages Do Space relationships, direction and strategy, bringing technology industry leadership and five years of public library sector experience to her role. Prior to developing the Do Space project, Stavick earned a Master's of Library and Information Science degree from San Jose State University. While serving as Nebraska's first Code for America brigade captain in 2012, she co-founded Open Nebraska, a local organization focused on open data advocacy and civic application development. Stavick is a 2016 "40 Under 40" Omaha Business Executives award recipient.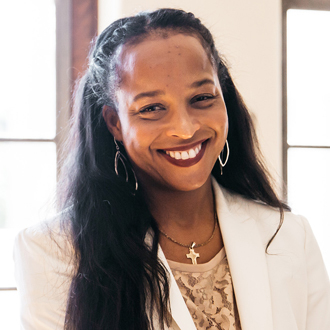 Mary J. Wardell, EdD
Mary J. Wardell is the vice provost for diversity engagement and community outreach at the University of San Francisco. She is an executive leader with over 20 years' experience in California higher education, academic affairs, student life, diversity and inclusion and community engagement. She leverages the social and cultural capital of institutions of higher education and public learning to be intersecting locations for community capacity-building and uplift. In 2016, Wardell was elected to serve as president of the San Francisco Library Commission after being appointed by Mayor Ed Lee to the commission in 2014.