Research has indicated that children of drug-addicted parents and caregivers, children with at least one incarcerated parent, children in foster care and children who are victims of human trafficking have the highest rate of youth incarceration. Library buildings outnumber juvenile detention centers by over 2600%, uniquely positioning libraries in communities to make a huge impact with meaningful reformative and transformative programs and services.
Creating Youth Opportunities is a ULC program to explore the role of libraries in supporting youth at risk of incarceration. Participating libraries receive the training and support they need to develop thoughtful, co-designed program plans for implementation in their own communities.
Blog: Libraries Serve Youth at Risk of Incarceration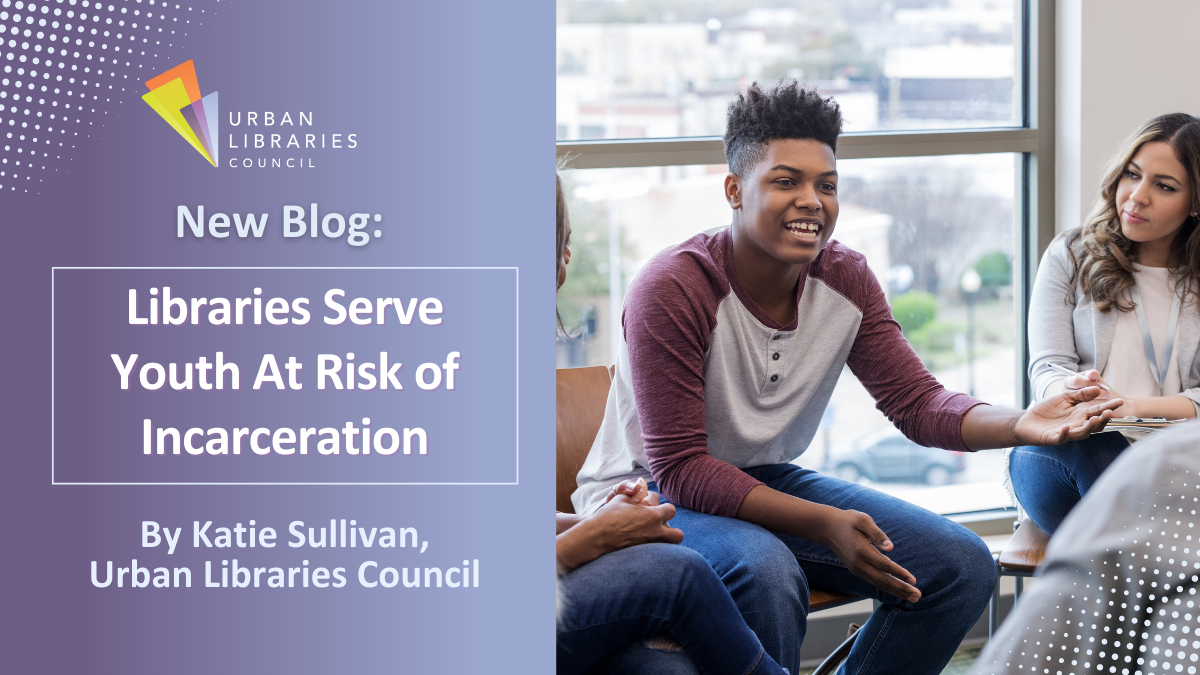 Libraries engage with adults reentering the community to meet their needs and help them thrive through a variety of services, from books and workforce development to digital fluency. Many libraries, however, are increasing their focus on youth before they even enter the justice system, with an eye on long-term community change.
Participating Libraries:
Cedar Rapids Public Library
Chicago Public Library
Columbus Metropolitan Library
DC Public Library
Enoch Pratt Free Library
Greensboro Public Library
Memphis Public Libraries
Oak Park Public Library
Pioneer Library System
Prince George's County Memorial Library
Richmond Public Library (Va.)
Participating National Partners:
Aspen Institute Forum for Community Solutions
Black Public Defender Association
Cities United
Coalition for Juvenile Justice
Columbia University Justice Lab
DC Office of Victim Services and Justice Grants
Free Minds Book Club
Libraries Without Borders
National Legal Aid and Defender Association
Persevere
Kendra Bunn