Strengthening Media Literacy in an Age of Misinformation
Information sources have never been more abundant. With the rampant spread of unverified information on the internet, media literacy is essential. MediaSmarts defines media literacy as skills that include being able to access media on a basic level, analyze it in a critical way, evaluate it based on that analysis and produce media. With school-aged children spending more time online than ever, there is increasing demand from educators and caregivers for resources that help teach these skills.
"In the wake of COVID-19 and the proliferation of fake news stories, we recognized an opportunity to talk to kids about media literacy," says Kate Schutz, service design lead for Calgary Public Library. "Each year we receive an increasing number of requests from schools wanting information on this topic, and we want to provide fun, accessible ways to support students in practicing media literacy skills."
When the pandemic hit and in-person library services were suspended in early 2020, Calgary Public Library was already in the process of developing media literacy programs, but the arrival of COVID-19 sped up the project.
Creating Virtual Media Literacy Resources for Students
Before the pandemic, the library offered a popular in-classroom program for grades 4-6 that promoted us as a trusted source and gave students a general overview of how to conduct research online. However, with the uncertain future of in-classroom programs and the increasing demand for virtual experiences and resources, library staff were inspired to reimagine the program for online, at-home use.
The project began with the development of an online Kahoot! quiz for our Media Literacy web page called Info Investigators, a fun and interactive self-directed module that can be taken at home or in the classroom. The web page also includes links to sources and information for educators and caregivers to support media education.
The quiz was launched in time for Media Literacy Week, a campaign hosted in October by MediaSmarts. MediaSmarts is a nonprofit organization that has been developing programs and resources for Canadian homes, schools and communities since 1996, and their approach to media literacy is designed around skills identified as essential for young learners. These include lateral reading (verifying information as you read it), critical observation, reverse image search (a digital investigative technique used to find the original source of photographs) and geolocation (verifying the location of online information).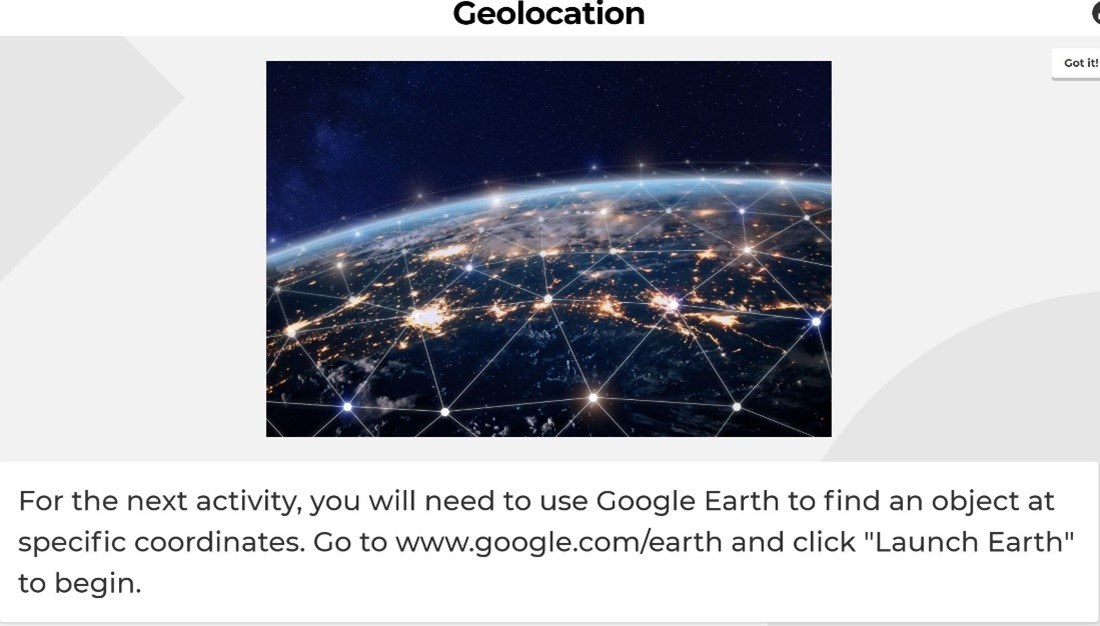 The Info Investigators quiz introduces these four media literacy concepts in a vibrant, eye-catching format through interactive challenges. Students are asked to analyze misleading photographs, complete their own fact checks, spot fake videos and more. The quiz complements both the Alberta curriculum and the library's School-Aged Strategy, while promoting our Digital Library resources as trusted sources and our staff as media literacy experts.
Looking to the future, the library is in the process of developing two school outreach programs to teach media literacy — one for grades 4-6 and one for grades 7-9 — that can be presented either in-person or virtually. These programs will focus specifically on teaching the skill of lateral reading. Future plans include providing resources and developing programs for students around cyber bullying and cyber manipulation.
Building Bridges Between Media and the Community
Students are not the only audience that can benefit from increased media literacy skills. To help make trusted sources of media more accessible to the wider community, the library partnered with the local bureau of the Canadian Broadcasting Corporation (CBC) before the pandemic to host journalists on-site at Central Library.
The partnership with CBC took place in the Create Space, a dedicated area of Central Library that hosts rotating exhibits and intrigue stations for self-directed exploration. A different journalist was available in the space every week, with the goal of attracting community stories, encouraging questions and helping make the media more approachable.
"When you see that [a journalist] is just a human who is in the space and you can ask them questions, it creates a certain relatability," says Myke Atkinson, service design lead for Calgary Public Library. "Media literacy is all about being able to build trust and awareness of quality sources."

The library also hosted a series of highly successful "Live on Location" events with CBC, which saw a combination of walk-by traffic and audiences who attended specifically for the event. Positioning media personalities front and centre in a community hub encouraged our patrons to interact with, observe and get more comfortable with a media presence in our spaces.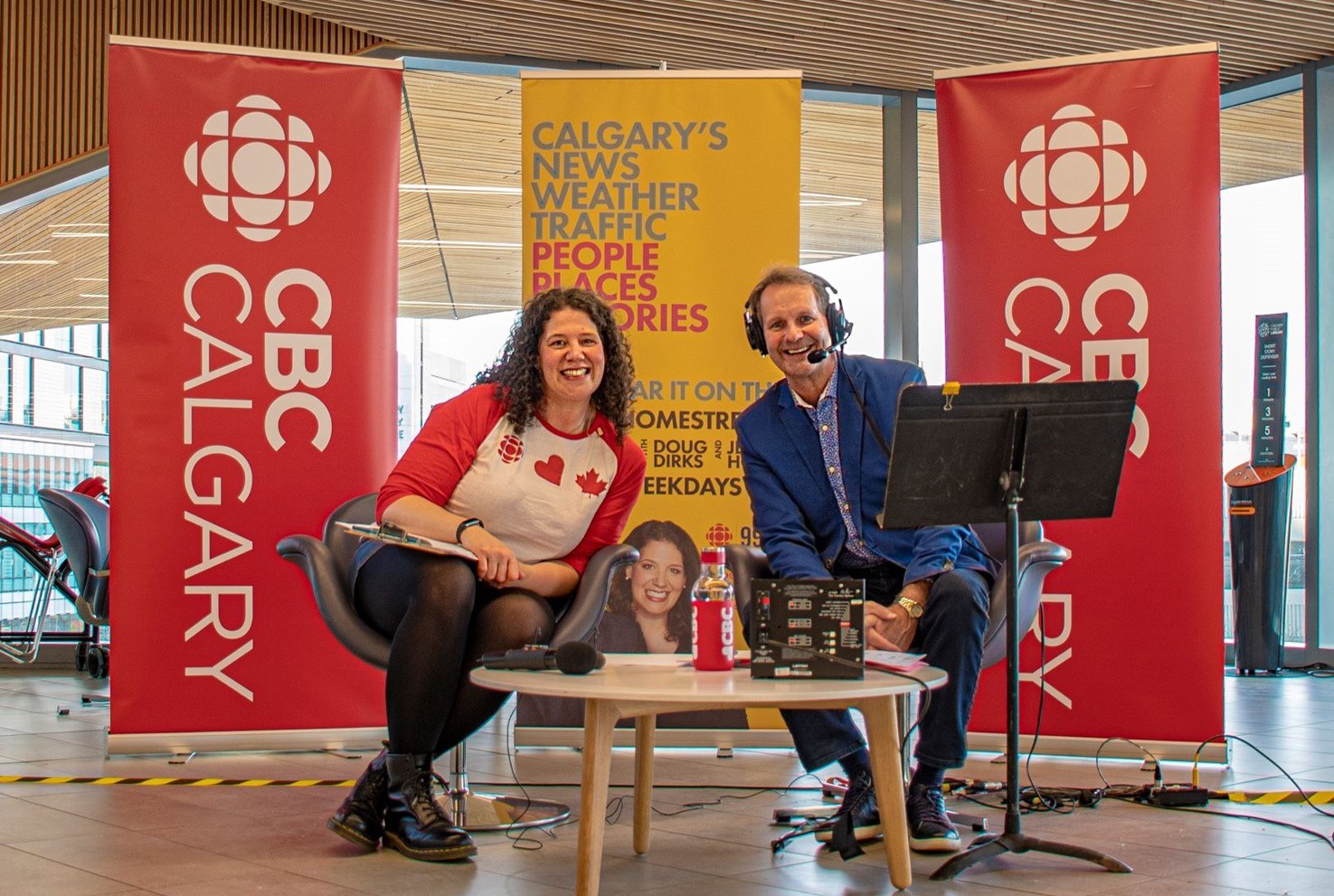 Unfortunately, library locations were closed in accordance with health and safety measures shortly after the partnership with CBC began. To support the partnership in a safer way during our summer reopening, the Create Space was transformed into a no-touch exhibit. CBC put out a call for photos of the Calgary area, and created two beautiful boards with community-sourced images of the city to add to the space.
The Great Connector
Atkinson believes that libraries have an important role in fostering and building connections between the public and the media.
"The struggle of local media these days is that there is a widening gulf between the public and the media," says Atkinson. "But libraries are the great connector. We're the connection between information and people, and in this case, we're the connection between media and the public."
To reach our community beyond an in-person experience, the service design team is excited to explore more virtual opportunities with CBC this year and is working on developing more events that can be enjoyed from home, including a virtual town hall leading up to the 2021 municipal election.
For more information on our virtual programs, online resources and what Calgary Public Library is doing to promote media literacy in the community, visit us at calgarylibrary.ca.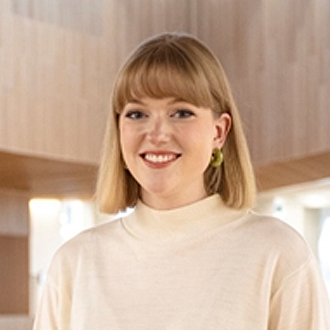 Alena Tran
Communications Specialist, Calgary Public Library
Alena has been with the Calgary Public Library since 2015. She is currently the communications specialist, where she supports the internal and external communications for Canada's second largest library system. She is a writer and creative who has been actively involved in Calgary's arts and culture scene and has written for several local publications.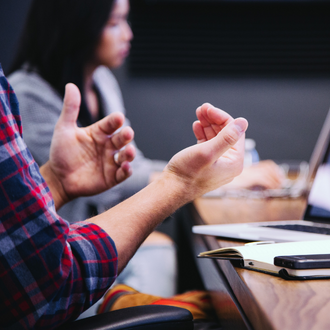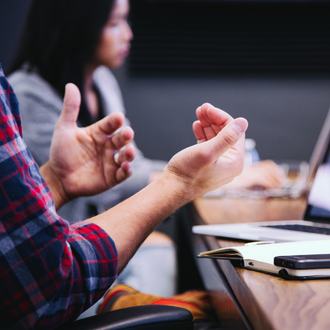 The Library's Role in Bridging the Digital Divide
2U, Inc.
The below blog post examines the impact of the digital divide and how public libraries can work to bridge the gap to create social and racial equity for those within their communities.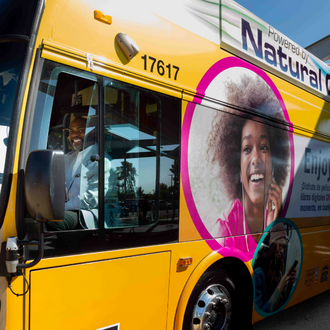 Inviting the Uninvited: An Unconventional Partnership Helps Bridge the Digital Divide
Las Vegas-Clark County Library District
Through a new partnership, Las Vegas-Clark County Library District (LVCCLD) took steps to provide easy access for discovery, enjoyment and remote learning outside of the library walls and beyond the library website.