The Library's Role in Bridging the Digital Divide
By Sarah Chase Webber, Senior Digital PR Coordinator, 2U, Inc.
In today's connected world, the ability to access the internet affects everything from health care to quality education to job hunting. Unfortunately, there is a gap in such access — a digital divide — that is more prevalent in particular regions and among individuals within certain demographics, such as minorities and those with low incomes. The below blog post examines the impact of the digital divide and how public libraries can work to bridge the gap to create social and racial equity for those within their communities.
Libraries and the Digital Divide
The term digital divide has traditionally been defined as "the gap between those with internet access and those without." Such access is influenced by whether or not an individual possesses needed technology to get online, the ability to access an internet connection itself or a combination of both. Within these dynamics, the role of public libraries has shifted beyond the value of the print materials in their stacks to creating onramps into the digital world and supporting citizens who are stepping into it.
Although the age of the internet has been upon us for many years, 23 percent of Americans still don't have internet access at home. This is more often the case for minorities, older adults, those living in rural communities and those who have low incomes or low levels of education. Among these factors, income is the largest determinant of whether or not a person has internet access.
Since income plays such a key role in access to the internet, people in lower-income communities often rely more on their libraries to meet this need. In contrast, suburban residents with higher median incomes use the library less for internet access, since they often have it at home. Though one may expect that this trend would mean that city patrons would use library computers less often, the opposite is true, likely because of a widening income disparity in some cities.
Locale
Locale

Median Computer Users per Visit
(as a percent of visitors)

Median Library Visits per Capita

Large City (250k +)

20.5

3.474

Medium City (100-250k)

20.0

4.097

Small City (Less than 100k)

17.3

4.316

Large Suburb (250k+)

14.4

5.567

Medium Suburb (100-250k)

15.0

4.518

Small Suburb (< 100k)

15.3

4.277

Town, Fringe

16.1

4.475

Town, Distant

19.1

4.101

Town, Remote

20.0

4.780

Rural, Fringe

13.9

4.171

Rural, Distant

18.2

4.284

Rural, Remote

21.9

5.029
Source: Morgridge College of Education's online Master of Library and Information Science program, "Libraries Evolve to Bridge the Digital Divide"
Age
Age is the second-most significant determinant – a higher percentage of households with younger occupants possess computers and the ability to access the internet.
Race
Minority status is another factor, with the highest percentages of both computer and internet access being among non-Hispanic Asian households, and the lowest percentages being among non-Hispanic black households.
Rural communities in general face challenges in obtaining high-speed internet access. Barriers include fewer providers and slower speeds; rural areas are also less likely to be wired for broadband services. According to a 2018 Pew Research survey, 24 percent of adults in rural areas say that access to high-speed internet is a major problem in their local community, and 34 percent living in these areas see it as a minor problem — totaling nearly 60 percent of rural Americans who are living with unreliable internet access.
However, public libraries have adapted to society's evolving digital needs. Mary Stansbury, PhD, associate professor at Morgridge College of Education's online Master of Library and Information Science program from the University of Denver, says they have done so by providing digital access during the "very first years of widely geographically available internet" and making the most of an amendment to the Telecommunications Act of 1996 that allowed libraries and schools to adopt the internet at a heavily discounted rate.
"Public libraries have been taking advantage of that E-rate discount for decades now," Stansbury said. "Once that kind of funding emerged ... they received money to encourage and support deployment and internet access. Once the money was there, I think most libraries realized that [the internet] isn't just a temporary phenomenon. It's here to stay."
A specific example of this dynamic is taking place in Seattle, where portable hotspots are available for those who would like to sign them out — much like a library book. Some of the individuals taking advantage of this option are those living in homeless camps, where internet access can make a world of difference for tasks like finding a job, getting an education and staying connected to family.
Racial and Social Equity in Libraries
As noted in the Pew Research study mentioned previously, the digital divide is greater for minorities and low-income individuals — dynamics that influence racial and social equity in a variety of ways. For example, research from ACT's Center for Equity in Learning revealed that underserved students who only have access to one electronic device in their home, which is often only a cell phone, may have more difficulty completing schoolwork than peers who have access to their own devices.
Among students who have access to only one device at home, researchers noted that 85 percent were classified as underserved (low income, first generation in college or minority) and that American Indian/Alaskan, African-American and Hispanic/Latino students had the least amount of access, while white and Asian students had the highest. The impact is even greater in homes with no internet access, since students who are required to complete schoolwork online must find a place to do it — creating a digital divide referred to by some as the "the homework gap."
While equity and equality may sound the same, they differ in that "equality is the idea that everyone is at the same level of opportunity, access and justice, whereas equity adds the idea of fairness to level the playing field." Racial and social equity is essential within communities so that everyone is provided with the same opportunities to succeed — and libraries are instrumental in making this happen. As the Racial Equality Alliance notes, "public libraries aim to create welcome and inclusive spaces, to advocate for equitable access to information, to foster civic participation and economic opportunity, and to ensure literacy and lifelong learning. At the heart of these goals is a shared aspiration that every person might have all they need to succeed. This is what equity means."
Libraries can focus on promoting racial and social equity by learning from their communities and listening to their patrons, especially those who are from different racial and ethnic groups. Examples of libraries creating inclusive spaces include the following:
Hennepin County (Minnesota) Library: Following the shooting of Philando Castile in Falcon Heights, the library remained open and invited the community to reserve space to meet and compiled a #BlackLivesMatter Reads for Teens reading list of books to support discussions about race, privilege and justice.
Dallas Public Library: Following the July 7 police shooting, the library offered counseling services and offered a toll-free counseling hotline.
The San Francisco Unified School District Library: In the wake of incidents in Missouri and New York, a group of teacher librarians developed a guide for teaching the #BlackLivesMatter movement. It includes lesson plans, readings, poetry and official case documents as well as background information.
These are just a few of the creative ways that libraries are advancing their race and social equity work to better support their communities. Here are three specific actions that your organization can take:
1) Assess and respond to the needs of your community through meaningful conversation. Thrive Washington suggests the following approach to make a difference in advancing racial equity:
Be curious about your community and work to understand your role in it.
Slow down to create space for conversation.
Ask powerful questions that generate curiosity and invite creativity.
Think about who is not at the table and how to get them there … or how to be invited to their table.
Consider different partners for your work.
Reflect back what you've heard and communicate how you will respond.
2) Optimize funding opportunities to support your efforts — for example, make the most of E-rate discounts to support internet access.
3) Think outside the box to create effective solutions that are informed by those in need, such as offering Wi-Fi hotspots that library patrons can sign out.
As libraries understand the needs of their communities, make the most of resources at their disposal and embrace a vision of what's possible, they will continue to help bridge the gap across the digital divide.
Sarah Chase Webber is a senior digital PR coordinator for 2U, Inc. Sarah Chase supports community outreach for 2U's education and library science programs.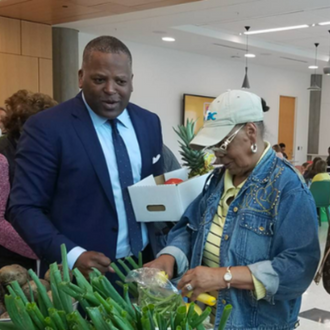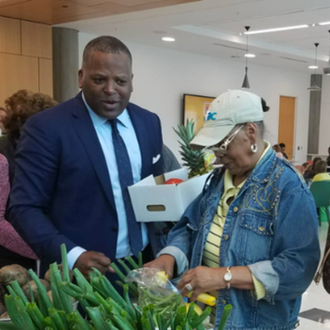 Closing Equity Gaps with Community Partnerships: Key Resources from OCLC's WebJunction
OCLC
Explore how OCLC's WebJunction implements a community collaboration strategy in addressing digital equity and inclusion initiatives, improving access to civil legal justice and health equity and crisis management planning.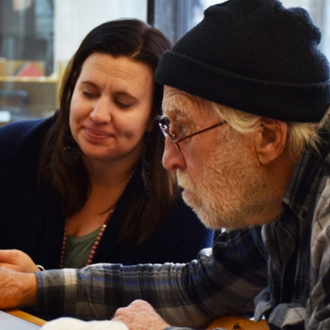 Leading Digital Inclusion in Salt Lake City: Interview with SLCPL's Peter Bromberg
Salt Lake City Public Library
ULC reached out to SLCPL's Executive Director Peter Bromberg to discuss Salt Lake City's unique digital inclusion needs and how the library is leading efforts to strengthen its communities in the digital age. Read the full interview below!