Revisiting 2018 Top Innovators: Immigrant Career Pathways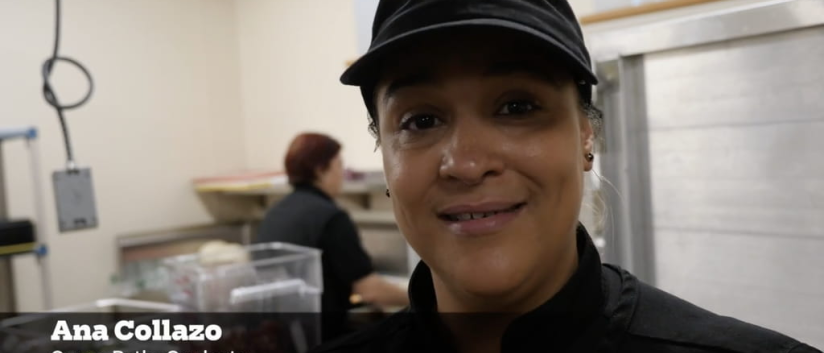 Q&A with Hartford Public Library's Project Coordinator Beverly Redd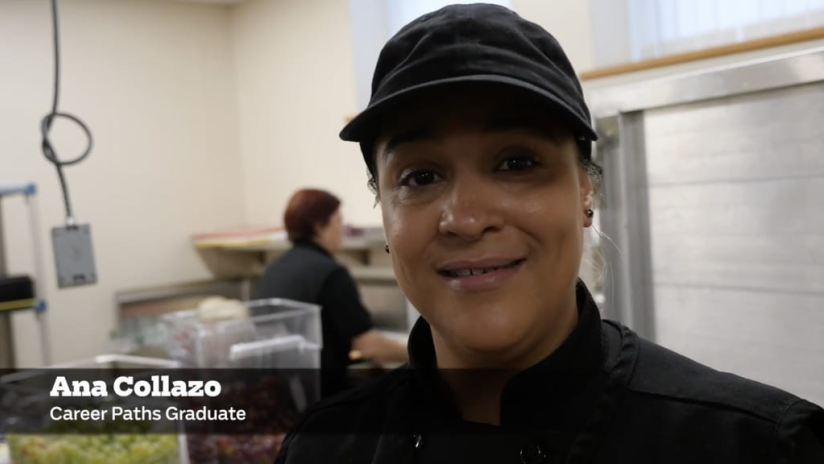 Hartford Public Library's Career Pathways Initiative opens doors of opportunity to immigrants interested in working in the food, tourism and hospitality industries. The program provides classes and certifications in areas critical to career success, on-the job skill development, career guidance and support in finding jobs and classes to improve English language proficiency. The long-term goal of the initiative is to promote economic integration and access to meaningful job opportunities for immigrants.
Career Pathways has become a model program, and earned HPL a Top Innovator Award in the Workforce and Economic Development category of ULC's 2018 Innovations Initiative. ULC reached out to HPL Project Coordinator Beverly Redd to follow up and learn about how the program has evolved in the year since its Top Innovator win. Read her responses below.
How many people have participated in Hartford Public Library's Career Pathways program?
Since the inception of the program, from September 2016 through December 2018, we completed 17 cohorts with a total of 220 enrollees. We are averaging a 67 percent completion rate. As of 2019, there are an additional three cohorts with 43 students enrolled who are currently in the process of completing the program.

How has this program contributed to economic development in Hartford?
This program contributes to Hartford's economic development in two significant ways. Students often enter the program un- or under-employed and exit with part- or full-time employment. ALL participants receive hands-on training in the high-demand food and hospitality industry and, upon successful completion, obtain a ServSafe Food Handler or Manager certificate. In collaboration with Hartford Public Schools Food and Child Nutritional Services, participants receive on-the-job training (OJT) at one of 51 school cafeterias in the system. Additional OJT sites include IHOP and Hands on Hartford and several local restaurants. The OJT sites often recruit new employees from the pool of CPI trainees, saving themselves both recruitment and training expenses.
What partnerships have you forged as a result of this work?
We continue building community partnerships to meet the needs of students in the areas of:
Job Placement
We have strengthened our collaboration with the satellite American Job Center (AJC) at the library. The referral process has been refined by registering all students for CTHires at the point of CPI program enrollment, after which students are required to attend one of their Career Services Information sessions also offered on-site. By doing so, they become eligible for a fuller range of WIOA services. Students with a prior criminal record are able to participate in the "Free to Succeed" program for the CT Certificate of Employability and CT Pardon Team.

On-the-Job Training (OJT)
Finding alternative internship sites for individuals who are unable to meet the internship timeframe and/or requirements of our primary partnerships has been an ongoing challenge for the program. However, we have been able to turn this challenge into a success by building partnerships with IHOP and Hands on Hartford, two local employers. Hands on Hartford provides flexibility for students to complete their internships during evening hours as well as on weekends. All students enrolled in the Fall 2018 classes were able to obtain internship assignments in a timely manner, including any students from previous classes who had not completed internships.

Wraparound Services
Catholic Charities' Asylum Hill Family Center offers a range of wraparound services that students are able to benefit from as needed. Saint Francis Hospital and Medical Center's WISEWOMAN Program serves uninsured individuals and those with catastrophic medical bills. HPL conducts warm referrals to these organizations and, in turn, we receive referrals from them.
Success Stories
We asked Hartford Public Library to provide some success stories that anecdotally demonstrate the impact of the Career Pathways program. The following are the stories of four program participants, with their names redacted to preserve anonymity.

​​Student 1

Student #1 entered the program homeless and living in a shelter. Upon completion of both the ServSafe Food Handler and Food Manager programs, he was hired as a full-time cook in a local restaurant and has moved out of the shelter to an apartment.

Student 2

Student #2 was unemployed at the time that she entered the program. She completed the ServSafe Food Handler program and was able to secure two part-time jobs, one in the Hartford school system and another in a local restaurant. After seven months working in the local restaurant, she was hired full time as a service manager for the frontend operation. She advocated for the Career Pathways Initiative program with the restaurant owner who later collaborated with Hartford Public Library to become an official OJT site.

Student 3

Student #3 was working for a restaurant that chose not to further invest in her training for a Food Manager license. She entered the CPI program with limited English proficiency. By participating in both the library's ESL and CPI programs, she obtained her ServSafe Certificate and landed full-time employment in a long-term job in an institutional facility with benefits.

Student 4

Student #4 was a student in a culinary arts program at a local community college, but was unable to pass the Food Manager examination and was working per diem jobs. Because of the comprehensive CPI program, combining classroom training, OJT, digital literacy and workforce readiness skills training, she earned her ServSafe Certificate and is now working as a full-time cook.
Want to learn more? HPL was interviewed as part of Ingram Content's Two Librarians & A Microphone Podcast. Listen below!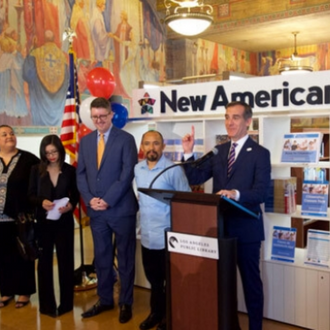 Revisiting 2018 Top Innovators: New Americans Initiative
Los Angeles Public Library
ULC reached out to Los Angeles Public Library Associate Director of Lifelong Learning Alicia Moguel to follow up and learn about how the New Americans Initiative program has evolved in the year since its Top Innovator win.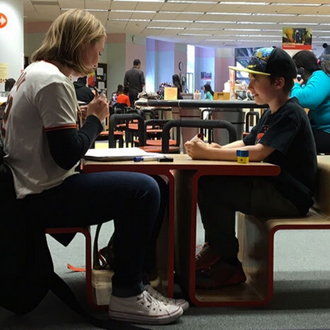 Revisiting 2018 Top Innovators: FOG Readers
San Francisco Public Library
ULC reached out to San Francisco Public Library Learning Differences Librarian Laura Lay to follow up and learn about how the FOG Readers program has evolved in the year since its Top Innovator win.