Revisiting 2018 Top Innovators: FOG Readers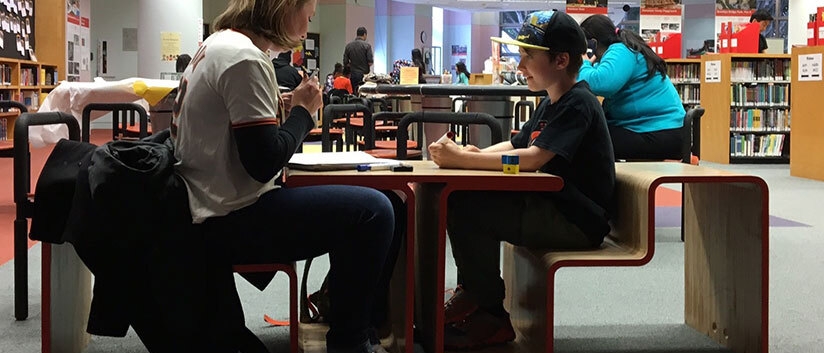 Q&A with San Francisco Public Library Learning Differences Librarian Laura Lay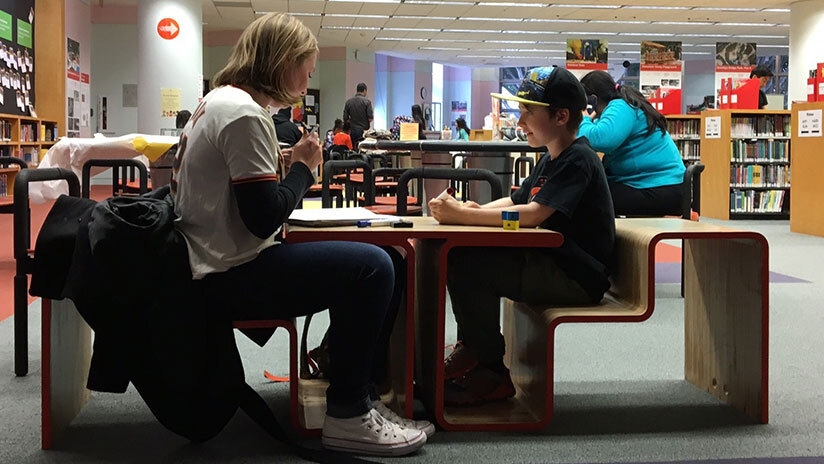 San Francisco Public Library's FOG Readers (Free Orton-Gillingham) program helps elementary school students overcome reading difficulties by providing intensive one-on-one tutoring in foundational reading skills. Led by the SFPL Learning Differences Librarian Laura Lay, FOG Readers offers a free learning experience designed to address reading deficits using trained volunteers who work with students in 45-minute weekly sessions. The success of this program earned SFPL a Top Innovator Award in the Education - Birth thru Teens category of ULC's 2018 Innovations Initiative. ULC reached out to Laura to follow up and learn about how the FOG Readers program has evolved in the year since its Top Innovator win. Read her responses below.
As of May 2018, SFPL had over 100 active tutor-student pairs. How has the program grown since then?
The number of student/tutor pairs is always changing. At the end of 2018, 194 students had met with tutors on a weekly basis at 24 of our 28 branches. We've had 179 students paired up with tutors so far in 2019. We currently have about 130 active tutor/student pairs.
How is the library building on the success of its FOG Readers program through partnerships and resource sharing?
We are definitely working on sharing our success with other systems and are open to working with anyone interested. We have had many conversations with library systems about how this work and the requirements to run a program like this and have trained staff from Santa Barbara Public Library (Calif.) and the Pioneer Library System (Okla.). The Pioneer Library System is launching their program, Level UP! Readers, as a summer pilot. They've recruited and trained volunteer tutors and are just getting started. We've also worked with several local organizations and schools and have provided training to their staff.
FOG Readers is a long-term solution for families whose kids may be struggling with reading. How does SFPL follow up with students who are enrolled in FOG?
The FOG Readers program works at the pace of the child and the lessons are individualized, but follow an order of introduction for concepts. Some students master the concepts needed to fly on their own between six to nine months, but we have a few students who have been in the program the full two years or close to that. I check in with tutors on a quarterly basis on the mastery of concepts. When students have learned and retained the information required to graduate from the program, there is a final assessment they take and then they receive a certificate of completion for the program.
Here is a table that shows the progress we are seeing for all students combined:
| | |
| --- | --- |
| | Grade Level Increase |
| Baseline to First Check | .59 |
| First to Second Check | .38 |
| Second to Third Check | .31 |
| Third to Fourth Check | .32 |
| Fourth to Fifth Check | .06 |
| Fifth to Sixth Check | .21 |
Students are making remarkable gains in the first three months of meeting — for many of these students it is because they were missing some very foundational pieces of the code and things start to click. Students continue to make steady progress from there on.
How has SFPL partnered with schools in order to make FOG Readers successful?
I have been actively working with schools and individuals at the school district and am looking at ways to strengthen that partnership. I am inspired by Amy Mikel (one of Library Journal's 2018 Movers & Shakers) and her work to provide a professional development pathway for teachers. I would love to do something similar with our program.

Right now, I do have teachers coming to training sessions looking to better their instruction methods on their own time. I have conducted one training session that was specifically for teachers in SFUSD before the start of this school year that was born from the close partnership we have with our neighborhood school, Tenderloin Community School. I continue to partner with the school district in other ways — I attend the special education Community Advisory Committees to take part in those conversations and advocate for effective reading instruction.
Want to learn more? SFPL was interviewed as part of Ingram Content's Two Librarians & A Microphone Podcast. Listen below!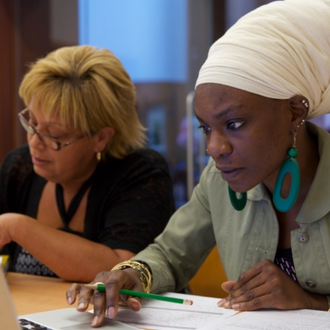 Revisiting 2018 Top Innovators: Teacher Lab
Brooklyn Public Library
ULC connected with Brooklyn Public Library Outreach Librarian Amy Mikel to follow up about how BPL's Teacher Lab program has evolved in the year since its 2018 Top Innovator win. Check out the latest ULC blog post to read her responses.
Revisiting 2018 Top Innovators: Offering Express eBooks
Ottawa Public Library
ULC reached out Ottawa Public Library's Ann Archer to follow up and learn about how OPL's eBooks Express program has evolved in the year since its Top Innovator win.