Revisiting 2018 Top Innovators: Social Media Ambassadors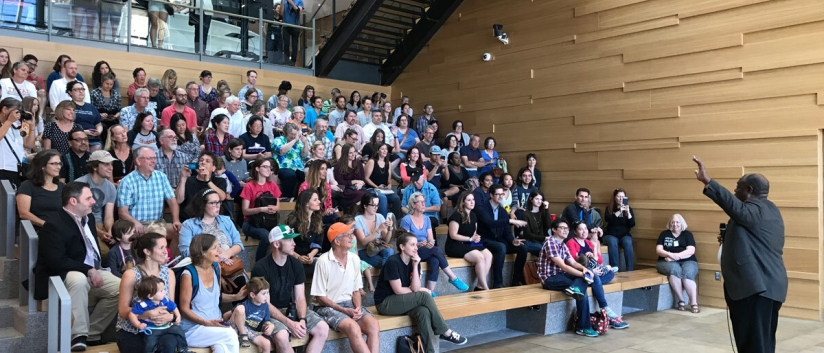 Q&A with Austin Public Library Branch Librarian Cesar Garza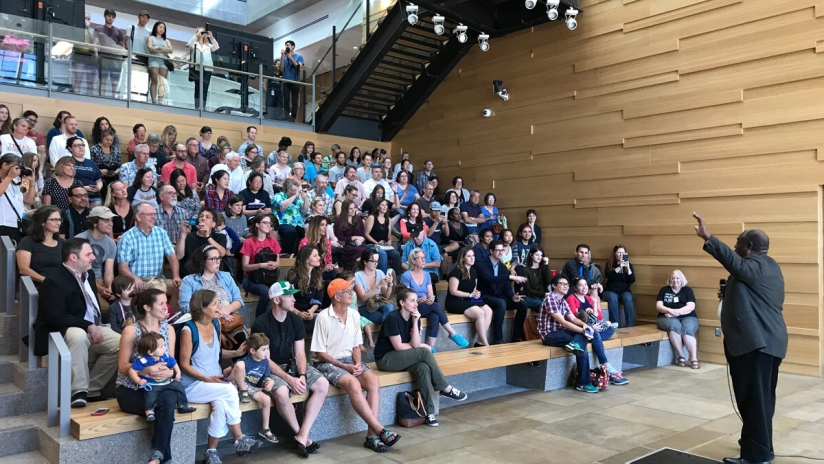 More than 1,000 city residents help the Austin Public Library break through congested social media newsfeeds to generate buzz about the library's valuable resources and great programs. Using the hashtag #APLambassador, the community volunteers promote what they love about the library and draw attention to new programs and services. The success of this program earned APL a Top Innovator Award in the Communicating the Library's Value category of ULC's 2018 Innovations Initiative. ULC reached out to APL Branch Librarian Cesar Garza to follow up and learn about how the library's Social Media Ambassadors program has evolved in the year since its Top Innovator win.
As of May 2018, the hashtag #APLambassador had been used 1,299 times, and there were 1,129 ambassadors. How have those numbers continued to grow?
As of June 2019, the #APLambassador has been used 2,148 times. And, there are 1,327 ambassadors signed up to our ambassador email list.
Do you find that some ambassadors are much more active than others?
As a group, our ambassadors are most active firstly on Instagram, secondly Twitter, thirdly Facebook. Some ambassadors are indeed more active than others. It's hard to pinpoint an exact number of active ambassadors. Some post on both Instagram and Twitter, or Facebook and Twitter, or all three networks. But, as you can see from my answer above, the program hashtag #APLambassador has been used almost 850 more times since May 2018. So, they're active.
I am aware of public libraries in Maryland, Illinois, Arizona, Connecticut and Coquitlam (British Columbia, Canada) that have — since 2018 — launched Social Media Ambassador programs inspired by APL's program. Recently, I was contacted by libraries in California interested in starting their own. The public library in Falkirk, Scotland, has also contacted me to say they intend to start their own across the pond.
In June 2018, ambassadors got a sneak preview of APL After Dark – how was that event?
The APL After Dark Sneak Preview was a free (but ticketed) event held in June 2018. It was the second sneak preview we arranged for ambassadors. We issued 100 ambassador tickets. All tickets sold out in less than 24 hours. There were about 50 posts about APL After Dark across Twitter, Instagram and Facebook. The first ambassadors sneak preview was even more successful: In October 2017 we allowed ambassadors to get a sneak preview of Austin's new Central Library before the building opened to the public. Tickets to this preview sold out in five minutes and ambassadors generated about 300 social media posts in two hours.
What future events does the library have planned specially for ambassadors?
We're aiming to follow the "sneak preview playbook," if you will, because it stokes excitement and allows ambassadors to meet in person at the library. The ambassadors' 2019 sneak preview is scheduled for August. We are planning it as both an appreciation party and sneak preview of signature Austin Public Library events forthcoming later in 2019 and 2020. While the first two sneak previews in 2017 and 2018 were held at Austin's new Central Library, this one will take place at one of our branches. The 2019 preview is an opportunity for the library to express its gratitude for all of what our ambassadors continue to do in support of the Austin Public Library. That gratitude will be expressed with a party and small tokens of appreciation (social-ready library swag).
Want to learn more? APL was interviewed as part of Ingram Content's Two Librarians & A Microphone Podcast. Listen below!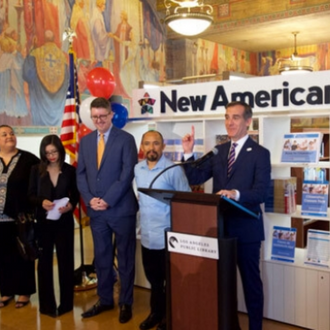 Revisiting 2018 Top Innovators: New Americans Initiative
Los Angeles Public Library
ULC reached out to Los Angeles Public Library Associate Director of Lifelong Learning Alicia Moguel to follow up and learn about how the New Americans Initiative program has evolved in the year since its Top Innovator win.
Revisiting 2018 Top Innovators: Offering Express eBooks
Ottawa Public Library
ULC reached out Ottawa Public Library's Ann Archer to follow up and learn about how OPL's eBooks Express program has evolved in the year since its Top Innovator win.