Public Libraries on the Frontlines of Change in North American Cities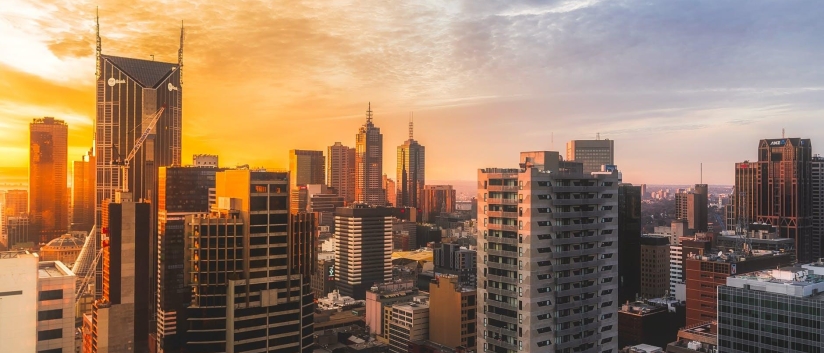 Q&A with the National League of Cities' Brooks Rainwater
Last year, the National League of Cities' Brooks Rainwater (senior executive and director of the NLCs' Center for City Solutions) served as one of three judges for ULC's 2019 Innovations Initiative. In preparation for our 2020 Innovations program (which opened for submissions this week!), ULC recently followed up with Brooks to get his take on what makes public libraries Top Innovators, and what steps public libraries need to take to innovate in 2020 and beyond.
In your Fast Company article from June 2019, you write that economic development is the biggest issue U.S. mayors are tackling. Where do you see libraries fitting into this equation in helping communities prosper?
Libraries are an essential component of economic development, and they will be vital for economic recovery and resiliency as cities move beyond the pandemic. In so many of our communities, they serve as central hubs for people and businesses to convene, iterate and improve new ideas. Whether we think about job retraining, searches or 'making' – it is through libraries that people can access a vast treasure trove of free knowledge, resources and coaching via the written word, digital means or through chance encounters with the vast panoply of people that make our cities great.
Libraries have already adjusted to an advancement in technology phase (the internet). How do you think libraries can thrive through the next advancement in technology phase (AI)?
As COVID-19 has made all too clear, libraries need to continue to be open to change – welcoming new technologies and functionally helping people in the community understand how to navigate these rapid shifts. While artificial intelligence continues to permeate the workforce and our daily lives, libraries can serve as the conduit for knowledge on what is happening in the here and now, and what is coming next. Ultimately libraries have been leading on technological transformation and in order to maintain that edge, institutionally they need to incorporate new technologies into their operations so that they can show how something like AI can be additive to society rather than compound existing equity challenges in our cities.
What were some of the biggest surprises you saw while judging last year's Innovations?
The biggest surprises that I saw while judging last year's Innovations was the great variance in project scope and the wide-scale impact that is taking place in libraries throughout the country. In so many ways libraries are on the leading edge of municipal innovation, and it is incredibly exciting to see such wide-ranging innovations across our cities. Whether we are talking about how robots can be used to further understand the shifts in artificial intelligence or giving teens a greater voice in the local election process, we see these types of programs flourish in libraries.
Based on your research and experience working with communities, what distinct ways do you anticipate mayors and other elected officials can more strategically partner with their city libraries as we work together to move beyond the pandemic?
Mayors and other elected officials will continue to see libraries as centers of learning and places that help support community members of all income levels. Both before and after the initial COVID-19 outbreak – I have heard so many stories of how libraries have transformed people's lives by providing access and opportunity to many community members that otherwise would not have had those doors opened to them. I believe that mayors and city leaders view libraries as essential to their communities and will want to continue to strategically partner with their city libraries to drive growth, open up opportunity, and help prepare residents for a rapidly changing technological environment – and of course, be a place for reading and learning.
Displacement of existing jobs is a given, and the new kinds of jobs that will arise in their place remain unknown.
Brooks Rainwater
Urban communities are facing huge changes in the workplace, and libraries continue to serve as a hub for entrepreneurship and workforce training. How can libraries best prepare for the unknown job market in the future?
The rise of new technologies has consistently been a large-scale impactor on the nature of work. Automation and robotics are beginning to permeate great swaths of the workforce – hyper-charged by the advent of usable artificial intelligence. With the physical distancing needs of the COVID-19 era, the potential for technology to displace large numbers of jobs is even greater. Libraries are on the front lines of these changes and offer the platforms and ideas for entrepreneurs to learn from one another and people across cities, to pivot towards the new jobs being created and capitalize on the opportunities to come. Technology doesn't need to be seen as a zero-sum differentiator, just as technology creates great disruptions it opens the doorways toward potential previously unseen. It is up to all of us – with libraries serving in a central role – to capitalize on the great opportunities to come and be ready for change while shaping our collective future together.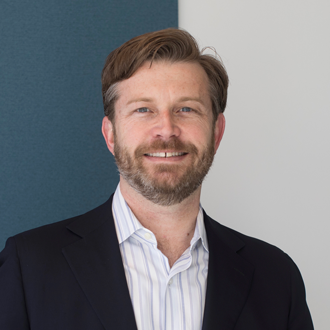 Brooks Rainwater
Senior Executive & Director, Center for City Solutions, National League of Cities
Brooks Rainwater drives NLC's research agenda, community engagement efforts and leadership education programming to help city leaders create strong local economies, safe and vibrant neighborhoods, world-class infrastructure and a sustainable environment. As an advocate for strong local leadership, Rainwater has published numerous reports and articles on innovative solutions that lead to vibrant and successful cities. He also speaks regularly across the country and overseas on issues facing city leaders. Rainwater's recent research and interests include advancements in technology and city innovation, the sharing economy, and how the rise of state preemption is impacting local authority. Rainwater serves on the Board of Directors for STAR Communities and the American Library Association Public Policy Advisory Council.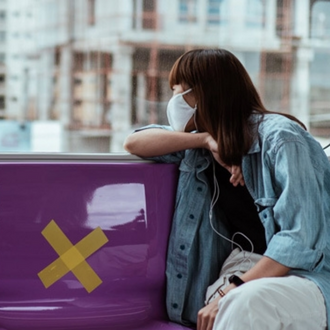 How ULC Libraries Are Preserving and Telling COVID-19 Stories
Urban Libraries Council
Learn how North American public libraries have launched innovative programs designed to capture, contextualize and illuminate the impact of COVID-19 on their cities and counties.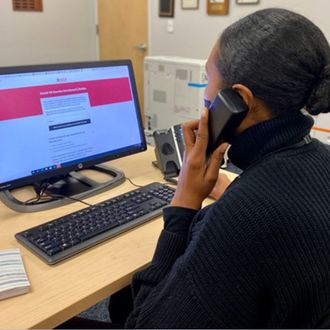 Libraries on the Front Line of the COVID-19 Vaccine Rollout
Prince George's County Memorial Library System, Cuyahoga County Public Library and Johnson County Public Library
Learn how Prince George's County Memorial Library System, Cuyahoga County Public Library and Johnson County Public Library have established innovative partnerships and outreach efforts to help serve their communities on the front line of their local vaccine rollout.