How ULC Libraries Are Preserving and Telling COVID-19 Stories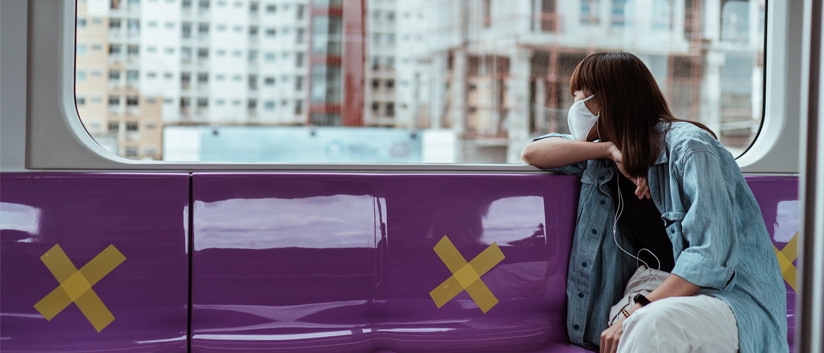 by Chloe Novillos, ULC Communications Intern
Living through COVID-19 means watching history unfold right before our eyes. As time passes and our society moves forward from the pandemic, it is vital that we do not lose sight of the lessons learned from this unprecedented period and how it is shaping our culture, economy and democracy.
As trusted hubs for information and local news, North America's public libraries play a unique role in preserving and telling stories from their communities' history. During the pandemic, libraries across the U.S. and Canada have leveraged that unique capacity to launch innovative programs designed to capture, contextualize and illuminate the impact of COVID-19 on their cities and counties.
These programs are particularly interesting to me as an American studies and political science major, and learning about them has been one of the most exciting parts of serving as the Urban Libraries Council's communications intern this summer. Below are just a few examples of the many innovative approaches that ULC libraries have been taking to document the events of 2020-2021 in their cities and counties.
Documenting a Visual History of the Pandemic's First Days
DC Public Library's Archive This Moment DC project launched in March 2020 to collect and share stories of daily life during the first months of the quarantine period. Local creators helped build a collection of over 2,000 videos and photos between March and May 2020, sharing content through social media, email and the library's website.

This project was developed by DC Public Library's People's Archive department, which aims to immerse patrons in D.C.'s history and culture through diverse perspectives, and documents local history dating back to the 18th century. The Archive This Moment DC collection was inspired by the library's archival collections of images and documents from local residents such as Dr. Darrell C. Crain Jr. — who spent over 50 years photographing pivotal moments in the city's history, such as the March on Washington.
From photos of children wearing masks to take-out food signs, Archive This Moment D.C.'s chronological collection shows the city's evolution during the pandemic. Due to the popularity of the original project, the library is currently in the process of developing a collection of stories for 2021.
Capturing Daily Pandemic Experiences Through Writing
While Markham Public Library's online exhibit, Life During a Pandemic: COVID-19 Stories, collects and shares stories from across a diverse range of media, it primarily spotlights the written testimony of community members. City residents submitted all writing contained in the collection and — to encourage all types of submissions — MPL noted that no experience was "too important" or "too boring" to preserve.

The online exhibit contains written accounts of how the pandemic has changed day-to-day life ranging from single paragraphs to short essays to poems. These stories are organized by categories, including groupings of stories from the perspectives of adolescents, childrens and parents. They illustrate a broad array of lived experiences — including children reminiscing on their lost pool days, adults struggling with in-person shopping and grandchildren surprising their grandparent with an outdoor birthday party.
Mapping Community Members' COVID-19 Stories
Queens Public Library and Queens College, CUNY, have collaborated on a special COVID-19 focused project as part of their Queens Memory partnered initiative, which builds a sense of ownership and belonging among community members by archiving personal histories, images and other shared media. Queens Memory also provides materials to help guide community members in documenting their own oral history interviews, photographs and other records.
The Queens Memory COVID-19 Project demonstrates the resiliency and lived experiences of the Borough's residents during the pandemic. To build this special online collection, the partners asked individuals to share stories by uploading photographs, audio and video recordings online using this submission form or by calling a toll-free phone number to record their oral histories. People anywhere can explore these stories by using an interactive map, featuring user-submitted digital video diaries, written reflections, graphic art, poetry, student work and more.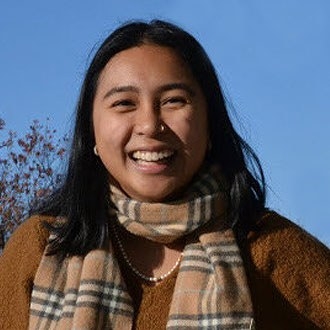 Chloe Novillos
Communications Intern
Chloe (she/her) is ULC's summer communications intern. This summer, she also interned at Gallagher & Associates as an exhibit and content coordinator. Prior to joining ULC, she served as an intern at OCA National, where she represented the policy platform of immigration, AAPI representation in education, racial equity and inclusion, civic engagement and census and workforce development technology. As an American studies and political science major at The George Washington University, Chloe works to create safe spaces for communities of color in honoring their needs and demands.