Pop-Up Shops on Small Business Saturday in Baltimore County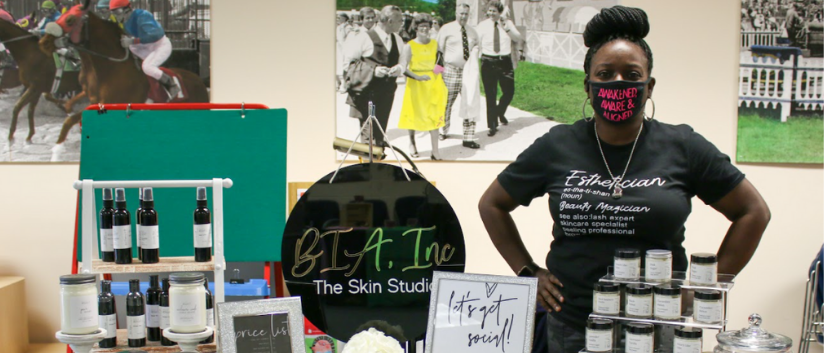 Baltimore County Public Library, a 19-branch system in a county with a population of 830,000, is not new to working with our small business customers. We've long collaborated with our local Small Business Development Centers to offer introductory workshops on starting a business in Maryland and counselors from the county's Chamber of Commerce schedule meetings with clients in our branches. Our system provides business-oriented databases and print material, collaborative workspace and access to computers, 3-D and traditional printers. As we sought to expand our services to entrepreneurs, our Adult and Community Engagement department partnered with our neighbor in the city of Baltimore, Enoch Pratt Free Library, to create Entrepreneur Academy (EA), a seven-class series taught by subject matter experts that covers critical information needed to start and operate a small business.
In 2019, we opened registration for our first Entrepreneur Academy. Registration filled up immediately and we maintained a waiting list in the hundreds — it was clear we had uncovered a need and a desire for no-cost, high-quality programming geared to small businesses. It was also clear that many of our Entrepreneur Academy students were in the very early stages of business evolution — either just developing an idea, or had a quasi-side hustle going and were interested in formalization and expansion. At the same time, we had been looking for a way for our library to become involved in Small Business Saturday and the concept of pop-up shops was gaining popularity. Our EA students had products and services to sell but little to no experience in doing so —it seemed a logical extension to create the Pop-Up Shops at Baltimore County Public Library for Small Business Saturday 2019.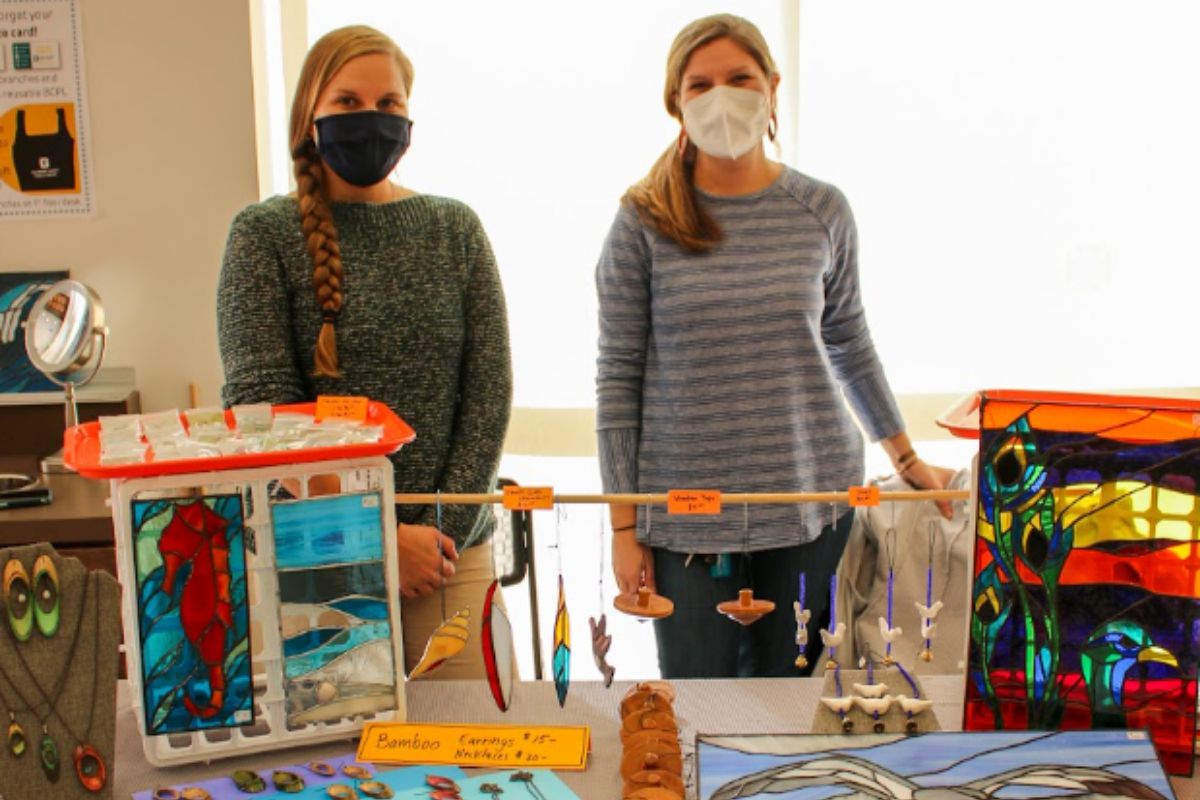 Was it as simple as registering vendors and assigning them a spot? Well, no. As a public library, our policy does not permit our users to exchange money or sell goods or services, so our first hurdle was obtaining buy-in from library administration for an exception to existing policy — which when granted, allowed us to move forward. We arranged shops at three branches, spread around our county's beltway for increased accessibility for both vendors and buyers.
With locations in place, our next step involved recruiting vendors. We created a postcard-sized flier with a link to register at one of the three branches. The flier was shared with our EA students and our general small business email list first to give them priority access, and later shared with the general public. To encourage participation, we provided space — and tables if needed — at no cost to the vendors. This differentiated our shops from other marketplace venues, which usually charge a fee, and it's a cost that new and microbusinesses are happy to bypass. We also expected vendors to use this as an opportunity to strengthen business skills, such as honing their sales pitch, marketing the event and handling their financial transactions and recordkeeping.
With over 50 vendors set up to sell their products or market their services on Small Business Saturday, our three Pop-Up Shops were a success. Post-event, we surveyed the vendors and this comment is representative of the overall feedback we received: It was well organized and well attended. Several of us were suggesting that you should have it again. Anecdotally, our staff observed vendors networking with each other between customers, and experienced sellers sharing tips on booth set-up and sales techniques. Pleased with the vendor satisfaction, sales and customer attendance, we immediately planned to have it again the following year. Instead, COVID-19 arrived, programming switched to virtual platforms and the 2020 Pop-Up Shops were cancelled.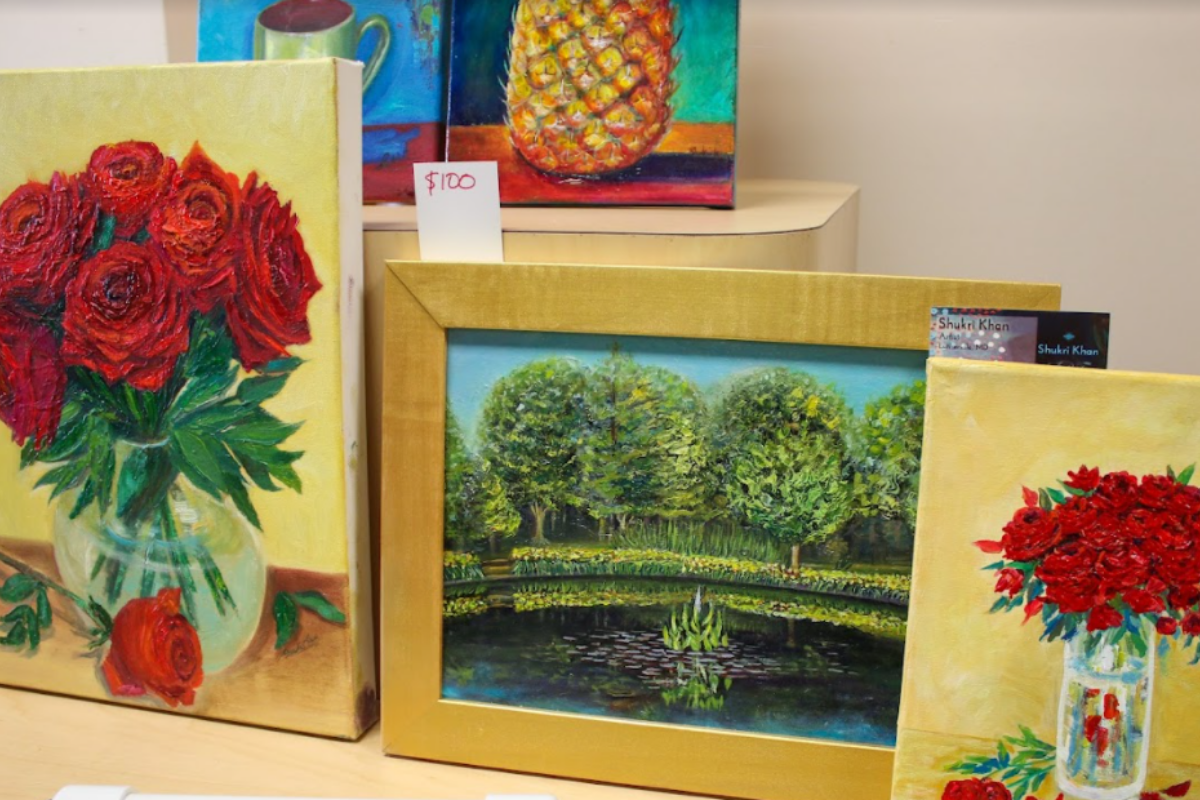 Fortunately, we were able to reprise the shops in 2021, albeit with some updates and improvements. In light of the pandemic, we instituted social distancing in our spaces, which limited the number of sellers at any given branch; to compensate, we expanded the number of shops from three to five to accommodate more sellers and we also required that any food items be individually prepackaged and consumed off-site.
It wasn't just the pandemic that prompted changes. We realized that the Pop-Up Shops were, for many of the participating vendors, their first retail experience. In response, we created a Prepare Your Pop-Up Shop program offered exclusively to our registered vendors that covered sales tips, best practices for table setup and advice for marketing, which included access to a Pop-Up Shop graphic. To keep the shops equitable, we moved to providing same-size tables for all vendors and selected qualifying vendors on a first-come, first-served basis. With vendors spread among five branches, emails were becoming unwieldy, so we shifted logistical communications to the hosting branch librarians.
We are pleased to report that the Pop-Up Shops version 2021 was another success! Ultimately, more than 60 vendors participated and over 400 customers visited the shops. With positive reports from our branch staff, like will gladly host again, and vendors who said let's do this again in the spring, we are excited to keep the shops in our small business programming rotation.
What's the future for the Pop-Up Shops at Baltimore County Public Library? Due to vendor requests, we plan to offer the shops twice a year instead of only on Small Business Saturday. We will keep our popular Prepare Your Pop-Up Shop program, but will add information on payment platforms, and we'll try to find the line between overbooking vendors and planning for inevitable no-shows by instituting a firm deadline for participant confirmation. Finally, we've learned that planning for the Pop-Up Shops, especially vendor recruitment, cannot start early enough, so we'll enjoy the success of the event for a week or so, and then start working on the next one!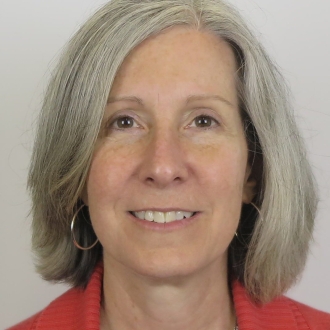 Lori Hench
Adult & Community Engagement Librarian, Baltimore County Public Library
Lori Hench is a librarian with the Adult and Community Engagement department with Baltimore County Public Library. She plans and implements systemwide programming and projects, and has a special interest in furthering the role of public libraries in enhancing the community's economic vitality and providing opportunities for lifelong learning.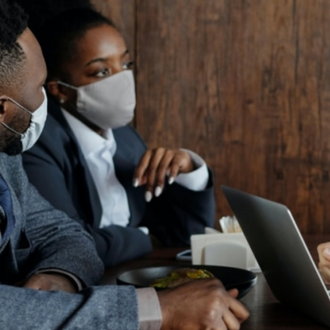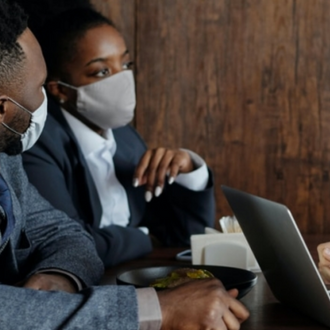 Mapping Out Kansas City's Entrepreneurial Ecosystem
Kansas City Public Library
Learn how Kansas City Public Library's small business engagement specialist, Hadiza Sa-Aadu, helps entrepreneurs and small businesses get connected to the resources and partners they need.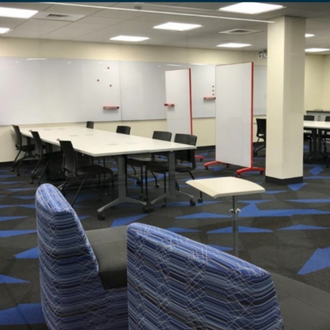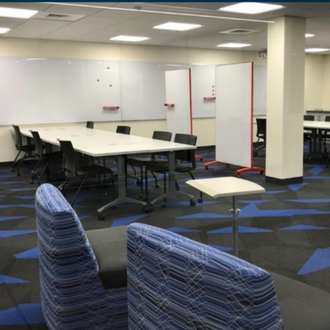 Creating and Expanding the Library's Role as an Entrepreneurial Hub
Toledo Lucas County Public Library
Discover how Toledo Lucas County Public Library has expanded its role as an inclusive ecosystem builder for local entrepreneurs.