Creating and Expanding the Library's Role as an Entrepreneurial Hub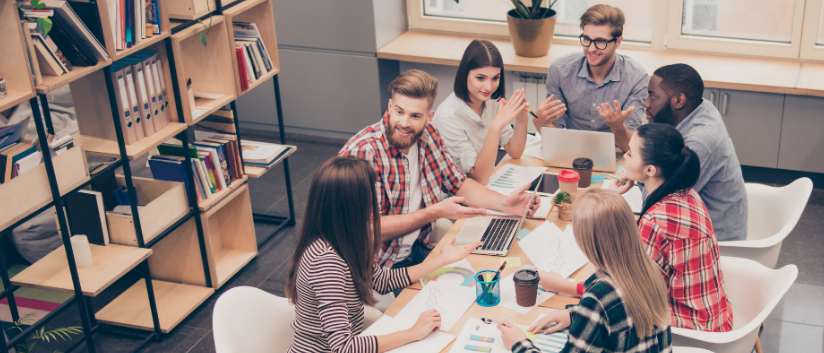 by Toledo Lucas County Public Library's Mely Arribas-Douglas (Welcome Toledo-Lucas County Librarian), Linda Lucas Fayerweather (Business Specialist Librarian), Zachary Huber (Business, Workforce, Grants Specialist Librarian) and David Topoleski (Reference Librarian/Manager, Business and Workforce Department)
When it comes to entrepreneurship, the knowledge gap for starting a business has the potential to feel insurmountable. The public library has long been a trusted place to ask questions about all types of different topics, including information about starting or growing a business. People tend to have fond memories of using the library as a child, as a young adult and as an adult, so there may be a natural comfort in asking library staff questions about how to become an entrepreneur. The public can anticipate welcoming and helpful responses to their questions and staff members are typically available without long wait times.

Whereas some technical services providers in an entrepreneurial ecosystem may be limited in how they provide their services, public libraries often have multiple locations, a wider range of service hours, access to free parking (even in the larger, metropolitan areas) and a commitment to excellent public service. Similarly, most libraries have been intentionally designed to provide equitable access to their resources, including internet computers/Wi-Fi connectivity, Maker equipment, books, audio and video materials and so much more – all of which can be leveraged for individuals who want to develop a business idea.

Because of these assets, public libraries are uniquely positioned to reach and engage under-resourced communities with entrepreneurship services. Field-wide recognition of that role was illustrated by a recent poll conducted by the Urban Libraries Council (ULC) – the percentage of members who are focusing on entrepreneurship services, with a specific lens on equity, jumped from 41% in 2019 to 71% in 2021.

The Toledo Lucas County Public Library (TLCPL) has participated in ULC's Strengthening Libraries as Entrepreneurial Hubs cohort since it began in 2018, allowing our team to grow our understanding and our capacity as an inclusive ecosystem builder for local entrepreneurs, including building on several key initiatives that were just starting in our community.

Around the time we joined the cohort, TLCPL had just worked with our local Lucas County government, the Local Initiatives Support Corporation (LISC) and several other partners to place the headquarters for the community's immigrant and refugee welcoming initiative, Welcome Toledo-Lucas County (TLC), at TLCPL's Main Library and the library was planning to add a new position to coordinate this work.

At the same time, the many different business service organizations in Northwest Ohio were beginning a conversation around collaboration with one another and creating an understanding that was specific in its details regarding serving the local communities and particularly those who have been under-resourced and under-capitalized.

Finally, a year-long renovation of the system's Main Library had begun and this change offered up an innovative new service model for the business specialist librarians and included a new Work Space within the Main Library, allowing TLCPL to provide a hub for local businesses and nonprofit organizations and additional ways for our specialist librarians to serve them.
As these pieces all came together, we were able to further develop and strengthen our understanding and skills in serving entrepreneurs through our work with ULC, the Kauffman Foundation and the 12 North American cohort libraries. Connecting these different facets of our work were several themes, including being intentional about our diversity of reach, eliminating disparities and creating stronger partnerships to better serve the public. Below are highlights of lessons learned from our library related to those themes.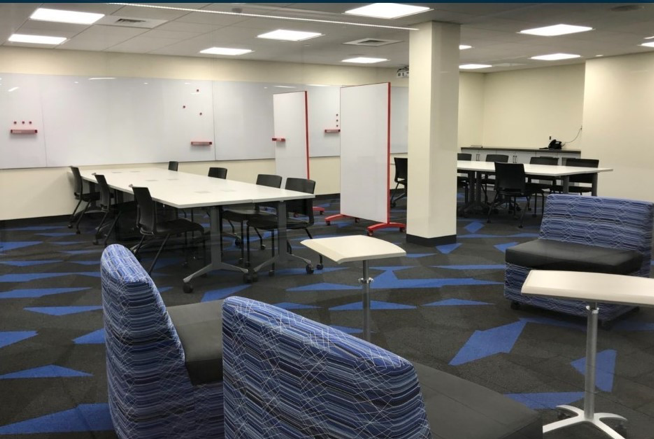 TLCPL's Main Library Work Space.
Applying an Equity, Diversity and Inclusion Lens to Entrepreneurial Services
Nationally and in our region, advancing equity and inclusion for diverse local immigrant populations is a vital strategy for supporting communities and promoting economic success. Locally, the Welcome TLC (Toledo Lucas County) initiative was launched in 2014, with resolutions of support from Lucas County and the Toledo City Council to support that vital strategy.
Now housed at the Main Library and coordinated in partnership with Lucas County and LISC Toledo, the initiative is governed by a steering committee of community partners and leaders including immigrants and refugees. Lucas County is the fourth local government in the country and the second local government in Ohio to achieve the status as a Certified Welcoming community. The national nonprofit Welcoming America designates Certified Welcoming communities by conducting an independent audit for cities and counties that have created policies and programs reflecting their values and commitment to immigrant inclusion.

From 2017-2019, Welcome TLC and the Toledo Regional Chamber of Commerce worked together with the New American Economy – a bipartisan research and advocacy organization – to issue the "New Americans in Toledo and Lucas County" report, which illustrates the demographic and economic contributions of immigrants and refugees in Toledo-Lucas County.

The report found that immigrants in the Toledo region:
Contributed $200+ million to local communities
Helped offset local population loss
Paid $30+ million in federal taxes and $19+ million in state and local taxes in 2017
The report also details the contributions that immigrants make to Toledo's workforce, including major roles in key industries that are vital to Toledo's economic stability. In 2017, immigrants made up 3.7% of the area's population and had an outsized impact on many industries, representing more than 9% of science, technology, engineering and math (STEM) workers, 9% of education workers and nearly 8% of workers in construction careers.

This analysis has been pivotal for helping the library better understand and communicate the importance of being a welcoming, diverse community and the connection to creating a strong, sustainable economy. Soon after the report was released, Welcome TLC released an employer-facing hiring guide highlighting the business case for hiring international talent in our community. Additionally, the guide provided an overview of the most common visa types for employers.

In partnership with Upwardly Global's Jobversity Practitioner Learning Pathway (PLP) online training program, Welcome TLC and the Lucas County Department of Planning and Development coordinated training for 34 local workforce and service provider practitioners to better understand how to assist immigrants, refugees and internationals with finding jobs and building careers in the region's job market.

Recent efforts have focused on workforce and economic development, including collaboration with welcoming initiatives throughout the state to launch the State of Ohio Office of Opportunities for New Americans (OONA). Additionally, members of the steering committee successfully advocated for the translation of the Commercial Driver's License (CDL) knowledge test into Arabic and five additional languages. According to Frank Ellis with OONA, this outcome was "due in-large-part to the feedback from the New Americans Listening Session held in Toledo [Main Library] last year."
Library Partnerships for Inclusive Entrepreneurship Services
It is important for public libraries to understand their strengths and to explore their opportunities for continuous improvement. When assisting individuals in navigating the complex process of establishing a business, there are a number of these pieces that may be outside of the typical knowledge base of most librarians. As shown with the examples shared above, working closely with partner organizations can be critical for successfully strengthening the library's capacity to serve its community.

Developing an ecosystem of partners creates a wider set of connections — casting a net that includes and leverages the expertise of an entire community — and the end-result will be beneficial for library users. While many partner resources are freely accessible to your customers, individuals may be hesitant to approach some of these organizations on their own. Their trust in a library's recommendation can help overcome that hesitancy.

This graphic demonstrates that referrals from the library sets the customer on a pathway to assistance, further builds the entrepreneurial ecosystem and allows for referrals between partners without needing the library to act as an intermediary for every interaction.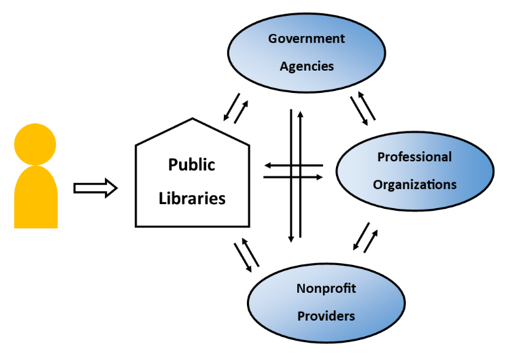 Setting up a network of partners is not light work and not all potential partners are created equal. Partners need to be vetted thoroughly by library staff to ensure that organizations have shared values with the library. The library's trust with its customers is on the line with every referral.

In considering partners, you may want to map out potential partner organizations in your community to understand what services are currently available for entrepreneurs and where. Next, the library should engage with their customers to identify the services they need and/or are lacking. The library can then perform an asset-mapping exercise to understand which organizations in the ecosystem are currently providing those missing services to customers and begin the dialogue to build shared services or a referral process.

For example, one of our branches serves a community with a high concentration of Spanish speakers. To address the unique needs of that community, one of our business partners – the Minority Business Assistance Center – now offers monthly business services and assistance in Spanish at this branch. 
When considering adding a potential partner:
Identify how the partnership benefits the customer.
Determine if the partner provides services that fill a gap in library services and vice versa.
Establish how the partners will help hold each other accountable.
Agree on how information will be shared between partners.
If an organization is already familiar with your business services, creating a formal partnership is a much easier process. That is why it is important for library staff to attend community events such as chamber of commerce meetings and maintain memberships with area professional organizations. Librarians are then viewed as colleagues in the field, opening new opportunities to collaborate.
Keeping the other public service staff informed about business services is another essential component in connecting customers to the network of partners. We're able to do this through our dedicated business services support page and the business resources booklet for starting a business and creating a customized business plan, which was created by our business specialist librarians.
Included in this booklet is a listing of our numerous business-service partners, their mission and their contact information. While some of the members in the local ecosystem may provide overlapping services, each individual organization provides their own specific nuance and depth in the services available to customers. Several organizations specialize in providing services to traditionally under-resourced groups such as women and communities of color, bolstering the library's initiative to reach these groups. Local examples include the:
Northwest Ohio Hispanic Chamber of Commerce
Ohio Minority Supplier Diversity/Development Council
Toledo African American Chamber of Commerce
Minority Business Assistance Center
Women of Toledo
Our network connects our clients to a diverse and specialized set of resources, which more holistically supports them as entrepreneurs and also as distinctive people. In essence, this type of networking works to ensure that the library is a fully accessible starting point for aspiring entrepreneurs from all backgrounds and levels of experience.

As public libraries work to determine their capacity to provide potential and active entrepreneurs with physical hub spaces and a specialized materials/digital assets base for business success, best practices will increasingly include applying a specific lens on equity in providing these services and working to gather a complete list of the business service providers in the local ecosystem. Incorporating these key measures will likely contribute toward improved service for the public and greater potential for the library to be seen as a key and vital resource provider (and partner) for business services in the community.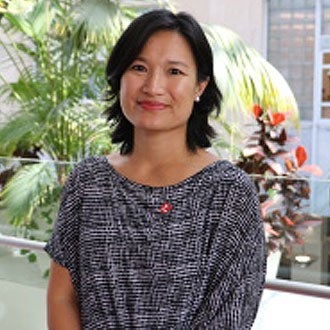 ​Mely Arribas-Douglas
Welcome Toledo-Lucas County Librarian, Toledo Lucas County Public Library
Mely Arribas-Douglas is the Welcome Toledo-Lucas County (TLC) Librarian for the Welcome TLC initiative. Welcome TLC is housed at the Toledo Lucas County Public Library, and in partnership with Lucas County and Local Initiatives Support Corporation (LISC) Toledo, advances an inclusive and global Toledo-Lucas County. Mely was born in Jakarta, Indonesia and has lived in Jeddah, Saudi Arabia; New Delhi, India; Manila, Philippines; Tamuning, Guam; Ankara, Turkey; and has spent a few summers in Habana, Cuba. After living and studying abroad for the first two decades of her life, she has since called Toledo her home.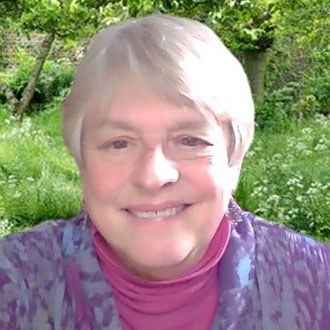 Linda Lucas Fayerweather
Business Specialist Librarian, Toledo Lucas County Public Library
Linda Lucas Fayerweather is a business technology specialist librarian for the Toledo Lucas County Public Library. She has firsthand experience in the world of small business having owned and operated many businesses including a licensed before- and afterschool daycare center in Maryland; counseled over 300 small business owners as director of the Delaware Small Business Development Center; was a founder of the Women's Entrepreneurial Network in Toledo, Ohio, and ran a thriving business coaching company in Ohio for 20 years.
In 2013, she joined the library staff to use her business coaching skills to assist people who typically are unable to afford these services in the private market while working with Toledo area partners to raise the entrepreneurial ecosystem for all community members, especially those who have been historically under-resourced.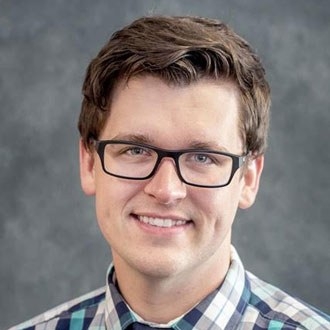 Zachary Huber
Business, Workforce, Grants Specialist Librarian, Toledo Lucas County Public Library
Zachary Huber is a specialist librarian in the Business & Workforce Department at the Toledo Lucas County Public Library covering the areas of grants, business and workforce development. Prior to joining TLCPL in 2019, he worked in the nonprofit sector for six years in fundraising and marketing. His is proud to bring this experience in serving business and nonprofit customers.
David Topoleski
Reference Librarian/Manager, Business and Workforce Department, Toledo Lucas County Public Library
David Topoleski is a reference librarian and manager at the Toledo Lucas County Public Library. He has worked with public libraries in North Carolina, Michigan, and Ohio for over twenty-five years and he's passionate about helping people with/through: community resources; career and workforce development; non-profit and business creation and management; and building personal finance and investing knowledge.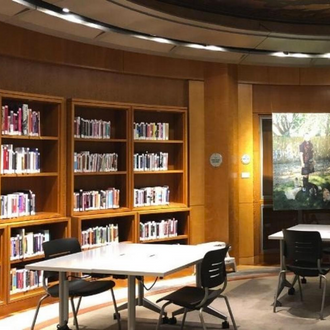 Strengthening Representation of LGBTQIA People of Color
San Francisco Public Library
Learn how San Francisco Public Library's Hormel Center is expanding scholarship and representation of LGBTQIA people of color.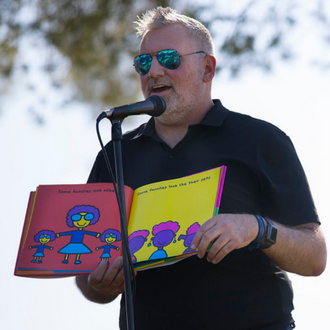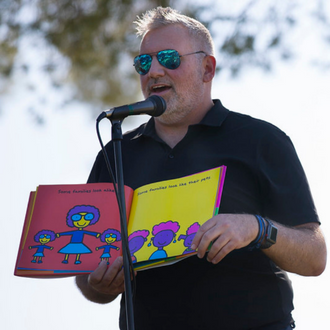 'We're Here for Everyone' Is a Guiding Principle at Pima County Public Library
Pima County Public Library
Discover how PCPL's LGBTQ+ Services Committee ensures representation and equitable access through collection development and book displays, curated book lists, events and partnerships.