Mapping Out Kansas City's Entrepreneurial Ecosystem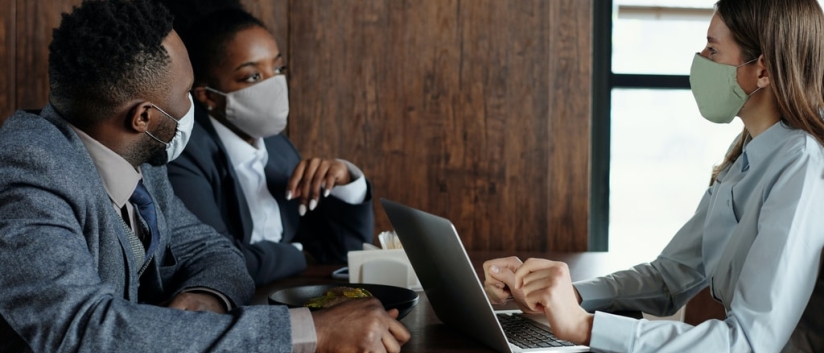 When I first started my position as Kansas City Public Library's small business engagement specialist in 2019, one of my first objectives was to learn as much as I could as quickly as possible about Kansas City's "business resource network." In meeting with a diverse array of ecosystem builders and representatives of entrepreneur support organizations in our community and during the Ewing Marion Kauffman Foundation's 2019 ESHIP summit, I realized that what I was mapping out was really Kansas City's entrepreneurial ecosystem, in which I am one of many ecosystem builders.
The more we can come together in the spirit of sharing resources and networks, while seeking input from entrepreneurs in the community, the faster we can come to equitable solutions for entrepreneurs navigating the underground ecosystem. In a COVID-19 world, libraries are especially poised to deliver value in this space, especially those that are new to providing small business services.
One of the most insightful meetings I had was with Gabe Munoz of Forward Cities. We initially had an in-depth meeting where I asked him, among other things, for input on potential programming ideas. We spoke at length about the accessibility of programs for business owners along the Prospect and Troost corridors — areas in Kansas City that have been historically and deliberately disenfranchised and yet are full of hard-working business owners and entrepreneurs. I learned that most business programming in the city in the summer of 2019 was not happening near their businesses. Fortunately Munoz had been going door to door, surveying businesses along both corridors to gather information about common barriers and challenges. It reiterated to me the importance of being intentional with programming and heeding the input of the community.
After three months into my role, I learned that the vast majority of patrons looking for business resources or asking business-related questions are just at the beginning of their entrepreneurial journeys. They're either strongly interested in becoming an entrepreneur or have an idea for forming a business. Many were using the library's computers and internet on a regular basis. I would often sit at a service desk during my office hours and set up meetings with people who had just learned about our services. It may not have been top of mind before entering the library, but after having a conversation with me, they would often leave with a few obtainable goals to get them closer to the reality of entrepreneurship. In some cases, I would schedule a follow-up meeting to go into more depth on a question or issue.
The term "entrepreneurial ecosystem" is fairly new. "Ecosystem builder" is even newer. When we talk of entrepreneurial ecosystems, we often think of major players that are well recognized for what they do and the resources they provide to the entrepreneurial community. A few examples in Kansas City are the Kauffman Foundation, the Small Business Development Center, KC Sourcelink and the local chapter of SCORE. Each has a different role while engaging familiar faces active in ecosystem building through programming. If certain faces are familiar, and particular names are attached to innovative projects, we have an "observable" entrepreneurial ecosystem with press releases, significant grant funding and the ability to advocate on behalf of others.
Let's come back to that last part: the ability to advocate on behalf of others. Organizations and individuals with that capability have great power to advocate on behalf of the faces that are not familiar, that are not at the table and do not have funding backing them. As I continued to map out KC's entrepreneurial resources and kept meeting different people, the extent to which individuals and organizations are supporting entrepreneurs typically excluded from more "mainstream" business programming and services became apparent. Mainstream programs and services are those that you must pay for, have the correct credentials to participate or require affiliation with a group to participate. Forward Cities and Alt-Cap are examples of entrepreneur support organizations that seek to remove barriers. Alt-Cap offers micro and character-based loan products for qualified applicants and specifically seeks to support Black and Latinx entrepreneurs with low to moderate incomes.
As my one-on-one consultations increased in frequency, I grew more meticulous in planning my first business program. Being engaged with Forward Cities' work early on was pivotal as it underlined my desire to serve entrepreneurs whose challenges are not usually considered when decisions are made on what services to provide and where. One of the biggest assets the Kansas City Public Library has to offer is geographic location, particularly its Lucille H. Bluford Branch in the Prospect corridor. It made sense to establish programming there, offering quality content, expertise and opportunities for business owners and aspiring owners to connect with resource providers around the city. Launched in October 2019, the Bluford Business Series was originally planned to offer quarterly in-person programs on different topics that entail expert-led learning sessions, panel discussions and opportunities to network with resource providers. Before COVID-19 hit, we completed two sessions and received ample feedback. One of the most consistent pieces of feedback (in addition to appreciation for the shared information) has been that participants were simply not aware of the available resources.
Participants often lacked access not just to the resources but, more fundamentally, to any information about them. If you don't know a resource exists, how can you take advantage of it? I also discovered that even though information about resource providers is available online, people often didn't conduct online searches to find them on their own. It was participation in the Bluford program that prompted them to learn more. While they might not have identified themselves as such, these entrepreneurs were part of an "underground" ecosystem rich with personal connections and interactions but lacking robust business programming and knowledge of resources available in the Kansas City metro area. My job is to be a bridge.
Conducting a basic keyword search is a task that is core to the identity of any librarian. However, this approach to knowledge gathering is not universally shared and should not dissuade new business owners or people trying to start a business in limited spare time. In conversations with SCORE, the Kansas City-area Mid-Continent Public Library and Forward Cities, one important point was brought up by MCPL Business Specialist Morgan Perry: "We've realized that our programs need to be accessible to people who have not or do not thrive in traditional learning environments first." Morgan's observation highlighted another dimension of the underground ecosystem that I hadn't actively considered. Asymmetry in information access was due in part to avoidance in finding that information through digital channels.
Now, about a year and a half in, we're in the thick of a global pandemic causing many to stay home and rely even more on online resources. The digital divide and its disparities in access to the internet, devices and resources for developing digital skills are exacerbating delineations between mainstream and underground entrepreneurial ecosystems. That underscores the extent to which access to resources in the mainstream ecosystem can be closed off from people who are new to entrepreneurship and/or do not navigate networks in which they can access resources provided by well recognized institutions. How do we offer support for entrepreneurs who are on the so-called wrong side of the digital divide?
I don't have a "silver bullet" answer. What I know is that collaboration is the only way to find solutions through experimentation, feedback and refining. That ranges from internal collaboration to working with other entrepreneur support organizations, library systems and most importantly entrepreneurs themselves. The more we can come together in the spirit of sharing resources and networks, while seeking input from entrepreneurs in the community, the faster we can come to equitable solutions for entrepreneurs navigating the underground ecosystem. In a COVID-19 world, libraries are especially poised to deliver value in this space, especially those that are new to providing small business services. If you have been weighing whether your library system should dive head-first into business librarianship, the time is now!
Hadiza Sa-Aadu
Small Business Engagement Specialist, Kansas City Public Library
Hadiza Sa-Aadu holds a Bachelor of Arts in economics and French from Emory University and an MBA with a specialization in data analytics from the University of Iowa. Her career has spanned marketing, sales and data analytics in both the public and private sectors. Hadiza is currently a member of ULC's Entrepreneurs and Small Businesses action team, one of six member-led teams spearheading ULC's Going Forward from the Pandemic Initiative.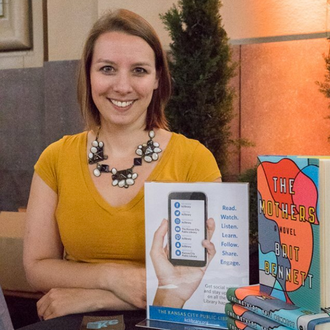 Reaching Small Businesses Just in Time
Kansas City Public Library
Learn how participating in ULC's Entrepreneurship Learning Cohort helped Kansas City Public Library discover the benefits of a "just in time" service model.
Business at the Library, Who Knew?
Mid-Continent Public Library
Hear from Mid-Continent Public Library Small Business Specialist Megan Engles about how libraries can better reach and engage members of their local business community.