Picture Books Can Open Doors to Tough Topics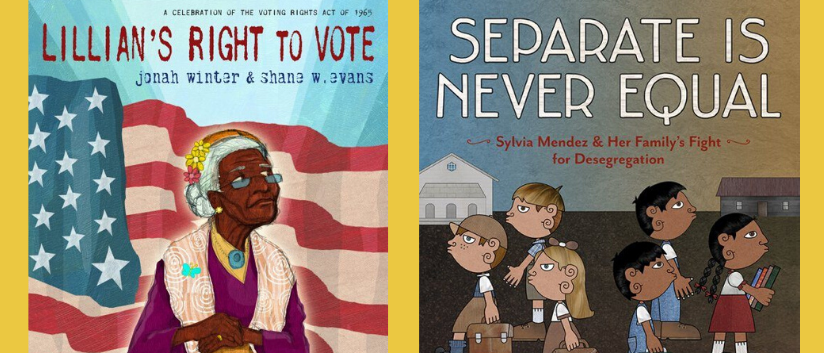 When we think about our favorite picture books or those we have shared with children, we likely conjure up vivid illustrations, a poignant story or an important message or theme we remember for a lifetime. We don't typically think of picture books that center around historical events, current events or news topics — nor do we often think of children as the audience for these stories.
In recent years, however, there's been an explosion of children's books that address issues of identity, diversity, bias and social justice. These books convey important lessons about aspects of identity and the diversity of our society, how to be inclusive, the ways in which bias and injustice permeate our lives and institutions and how to stand up for equity and justice.
Picture books about historical and current events
Beautiful picture books increasingly use touching stories to explore historical topics — including enslavement, the Holocaust, genocide, Japanese-American internment, voting rights, segregation, the Civil Rights Movement, Indian residential schools and more. And, many excellent children's books focus on current event and news topics such as immigration and the refugee crisis, racial justice, transgender rights, marriage equality and activism. There are even books about the news itself.
These books often tell a small, child-size story within a larger story about a significant historical or current day event or time period. While readers gain information, the power of these books is in how they build empathy and understanding about how lives were touched and how progress was made as a result of events during a particular time period.
The best of these books weave in the social and emotional aspects of our lives, so we understand how people felt and how they were connected to others. They foster compassion and inspire the reader to take action. As with all excellent picture books, their stories capture attention and become memorable through vibrant pictures, an engaging plot and a universal and profound message.
Picture books about important historical events include historical fiction (stories based on a past time period/event, with fictionalized characters) or narrative non-fiction (factual information presented in a narrative style using literary devices). Here's a sampling:
Many books share stories about current events:
What to be aware of when discussing these topics with young children
As you read these books with young children, it is important to make the experience positive, engage in age-appropriate discussions and avoid causing undue anxiety for them. Take note of the suggested age range, but also bear in mind the particular children for whom you will be reading the book. Consider the developmental ages and stages of young children, both what they can understand cognitively and handle emotionally. If the child(ren) for whom you are reading the book don't know anything about that historical or current event, build in some time to scaffold their learning about it both before and after reading the book. That way, their learning will have depth and context. And you can always focus on a child-sized action that children can take, especially when they become upset in the face of the difficult topic you are discussing.
How these picture books can be used at home and in the classroom
Here are some suggestions for different ways to use these books:
Choose as a read-aloud at home or in school
Integrate into your home, classroom or school library
Answer children's questions about some aspects of a historical or current event
Kick off a social studies unit about a historical event — either for younger children or older elementary and middle school students
Ignite curiosity motivating students to conduct further research and investigation
Connect the historical event to an event in their community
Inspire students to write their own stories about a historical or current event, which encourages compassion and empathy
Use as a springboard for engaging students in other activities related to the topic (integrating other disciplines like art, social studies, science, etc.)
Begin a conversation on the topic with these 3 simple questions: What happened? Why do you think it happened? What can we do about it?
Like all children's literature, books about historical and current events can play a powerful role in young children's lives to learn, inspire, act and transform. The beautiful imagery and language of picture books convey a compelling story and message. Reading picture books that share the important history and explore current events will leave lasting impressions and make a difference in young children's lives.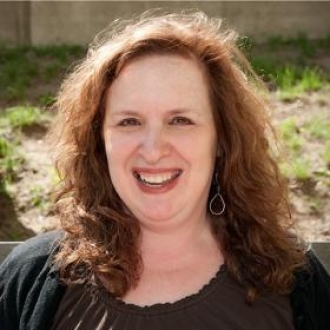 Jinnie Spiegler
Director of Curriculum and Training, Anti-Defamation League
Jinnie Spiegler is the director of curriculum and training at ADL where she creates anti-bias and bullying prevention training and curricular resources. Her professional interests include project-based learning, current events and civics education, children's literature and social justice education. Jinnie has worked for over 20 years in the field of K-12 education for both NYC-based and national educational organizations.