Honoring Black History in Cincinnati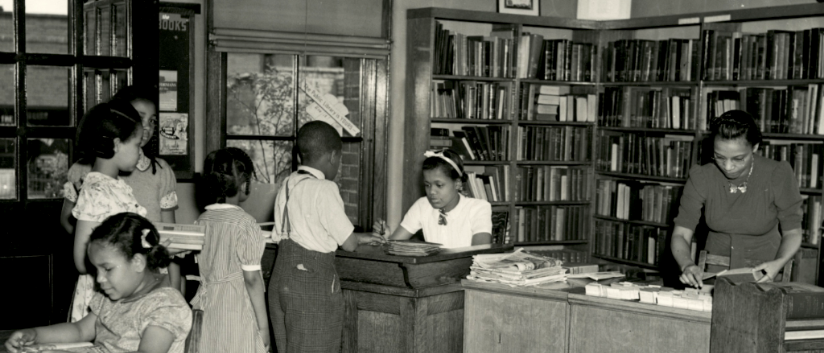 Pictured: The Public Library of Cincinnati and Hamilton County Branch Libraries Scrapbook, (1940), Douglass Branch Library, pg. 59.
Authored by Alli Jacobs (Teen Services Librarian) and Corrie Schuster (Library Customer Adviser), Cincinnati & Hamilton County Public Library
At the Cincinnati & Hamilton County Public Library one of our brand beliefs is community. To advance this belief, we seek to strengthen our community roots by elevating Black culture and history to the furthest reaches of our county. As co-chairs of the library's Black Events and Exhibits Committee (BEEC), we are tasked with leading a team that creates experiences, services and resources that are reflective of the Black experience in our city and county. Our 10-person team pulls in staff from all aspects of our organization. This allows us to have a multifaceted approach to planning experiences, curating resources and developing content.
The team meets monthly year-round to discuss local news and events and use that knowledge to brainstorm and plan services and access to resources that address current community interests and needs. Our collective work helps to ensure that traditionally marginalized groups are at the forefront of the library's mind and work. The pandemic has changed the way we deliver our resources and services, but it has not held us back from advancing this important work.
Leveraging Staff Expertise
One initiative we are working on is highlighting our historically Black neighborhood branch libraries to showcase their unique history and contributions. A sub-committee is researching our historically Black neighborhood branch libraries, and using what we find to creating a series of blog posts for the public. These are all locations that still serve a primarily African American population today. The series will build awareness among the community about the histories of each neighborhood and demonstrate how their history has positively impacted the Greater Cincinnati community as a whole.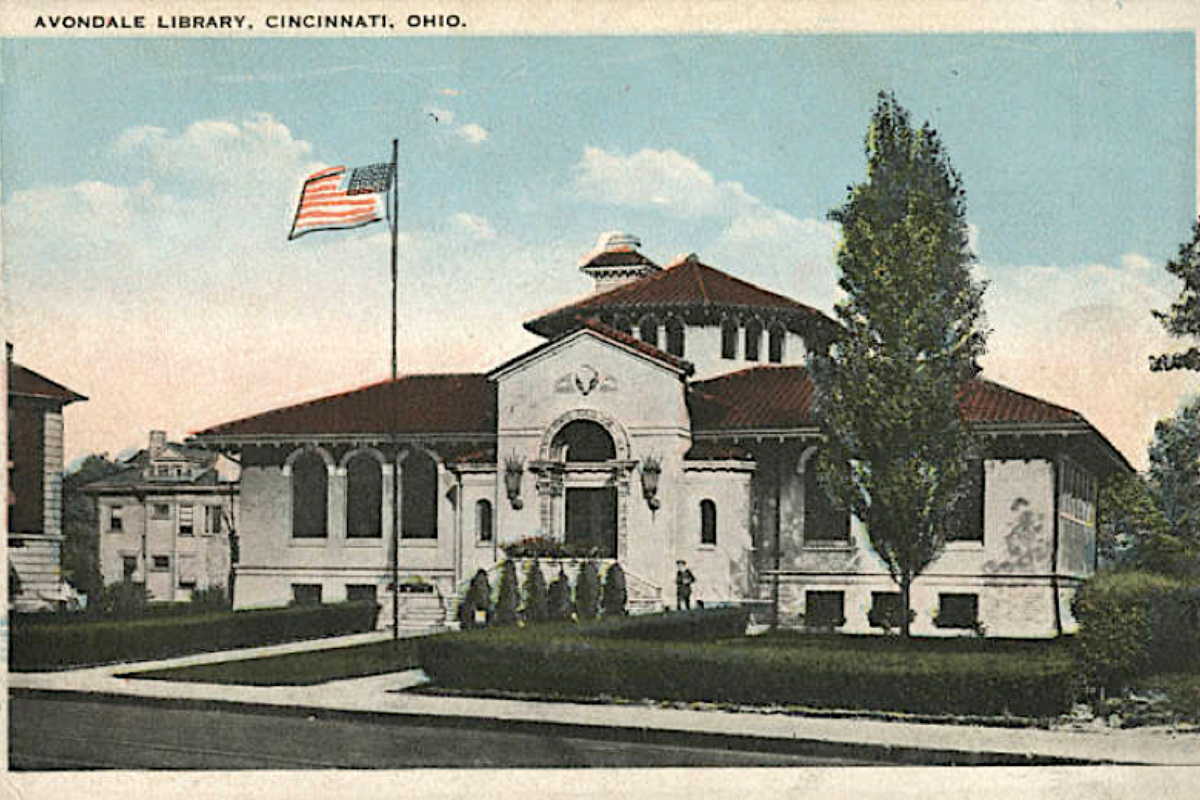 Photo Credit: Cincinnati & Hamilton County Public Library
We are also hosting a virtual discussion series called Race and the City, inspired by the book Race & The City: Work, Community and Protest in Cincinnati: 1820-1970 by Henry Louis Taylor. Participants will have the opportunity to share their viewpoints in a conversation hosted by Cincinnati area community activist Melanie Moon and BEEC staff. Experts will lead discussions about the historic systems that have created generational barriers to housing, employment and protest in this three-part series.
Engaging with the Community
In addition, BEEC recognizes the importance of engaging community organizations who have specific expertise and who can reach audiences that CHPL struggles to reach. We are pleased to be partnering with Cradle Cincinnati, an organization that supports and educates moms-to-be, on a series called Black Maternity Matters. According to the Centers for Disease Control and Prevention, Black women in America are three to four times more likely to die from complications during pregnancy than white women. This is due in large part to medical racism. In our county, we are almost two times above the national average of infant mortality. BEEC thought, "We can do something about this!" So, we partnered with Cradle Cincinnati for a five-part series about pregnancy and infant health/safety. These meetings will be on a variety of topics including breastfeeding, infant safety and sleep, healthy eating and mental health. To create an environment that could ensure a level of privacy so that moms-to-be could feel comfortable asking any questions, these sessions are being offered via Zoom.
Lifting Up Black Voices
The National African American Read-In is an initiative that honors Black authors and stories. This year our celebration of Black authored books is going virtual! On Saturday, February 20, we will be taking over our Facebook page by highlighting videos of authors reading from their book. We will be working with the National Underground Railroad and Freedom Center to curate a list of books about Black History. We have also put together a list of Black Joy books from birth to adults. Finally, our YouTube Storytimes at Home will feature Black-authored books all throughout the month of February.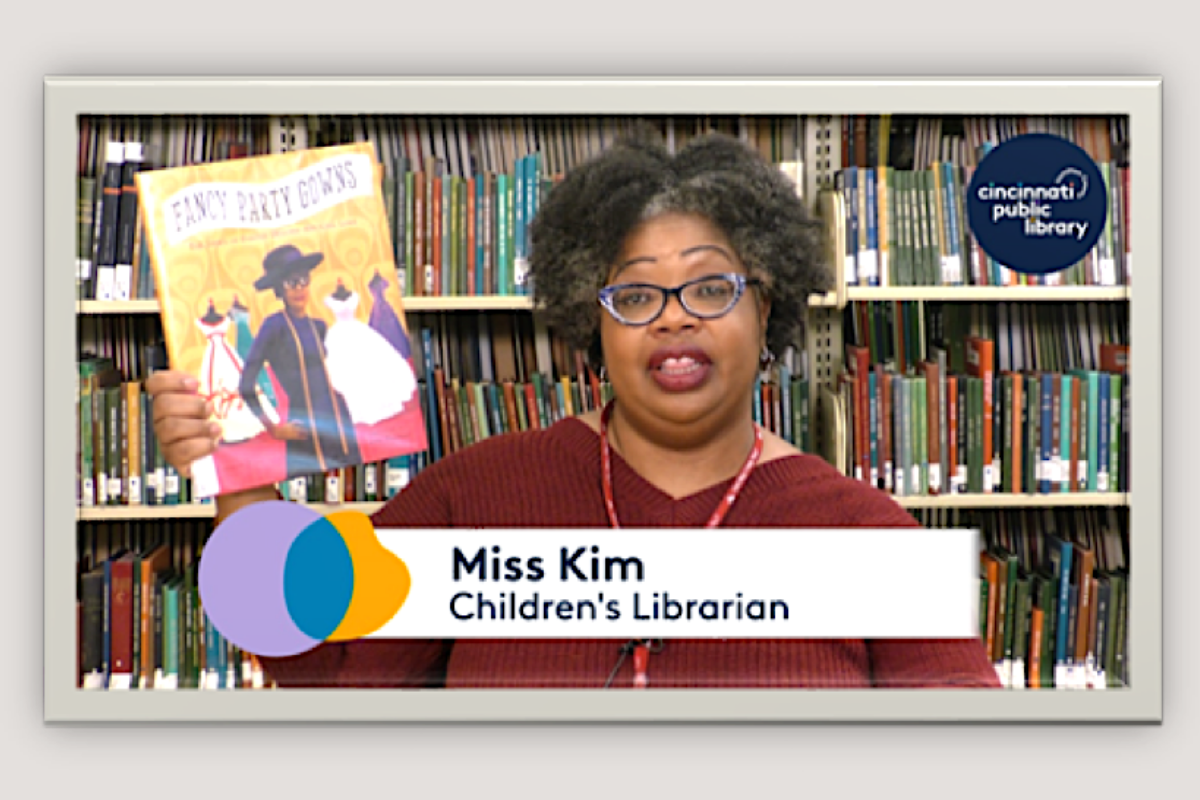 Photo Credit: Steve France, Cincinnati & Hamilton County Public Library
In addition to these great system-wide programs, we are also offering a number of smaller, neighborhood-focused initiatives. Our Genealogy and Local History Department will be hosting Throwback Thursdays. Each week, an African American historical Cincinnati-area photo will be featured on our social media channels. Our neighborhood branches will also feature virtual events and passive programs pertaining to Black History, including hosting a Beyond Black History Month Scavenger Hunt and a Black History Bingo Set. Finally, our marketing team is creating buttons featuring the first Black librarian at CHPL, Hattie Walker, that will be distributed to our customers.
Engaging the Community Beyond February
We can all agree that Black History shouldn't just be limited to the month of February. In the coming months, BEEC is producing a number of events relevant to the Black experience. For example, Cincinnati was home to a notable race-related uprising after the killing of Timothy Thomas by police in 2001. This April marks the 20th anniversary of his tragic death and the protests. BEEC is working with community members to create a video honoring Timothy Thomas wherein we discuss the long-term and short-term ramifications of the uprising.
We are also hosting a video discussion of the local dance collective, Pones Inc.'s, Black Lives Matter protest video. The airing of the video will be followed by a Q&A with the collaborators. This summer, we will be working with the Cincinnati Contemporary Arts Center to create educational arts videos for kids hosted by local BIPOC artists. BEEC plans to keep the momentum going and is planning more events for the end of this year and into the future.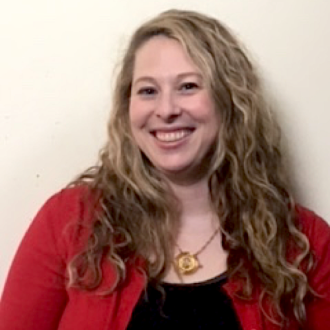 Alli Jacobs
Teen Services Librarian, Cincinnati & Hamilton County Public Library
Alli Jacobs is the teen services librarian at the Walnut Hills Branch Library of the Cincinnati & Hamilton County Public Library. She is co-chair of the Black Events and Exhibits Committee. She is devoted to using her white privilege to elevate the voices of traditionally marginalized communities.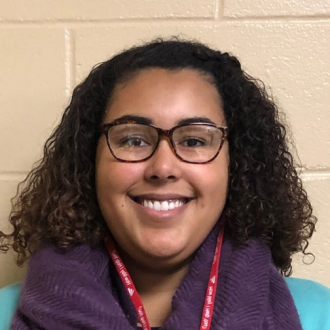 Corrie Schuster
Library Customer Adviser, Cincinnati & Hamilton County Public Library
Corrie Schuster is a library customer adviser at the Mariemont Branch Library of the Cincinnati & Hamilton County Public Library. She is co-chair of the Black Events and Exhibits Committee and is committed to increasing diversity within public libraries. She is also pursuing her Master's in Library and Information Sciences at the University of Kentucky.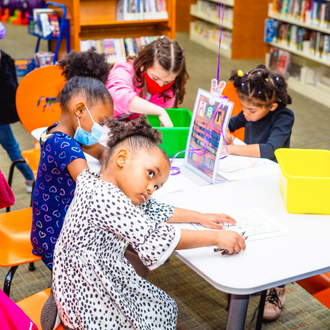 Lexington Public Library & Luna Library: Celebrating and Creating Black History
Lexington Public Library
Learn more about the launch of the Luna Library, a special collection of children's books within LPL's catalog featuring titles by, for and about Black people named in memory of Kamaria Spaulding.
Fairfax County Public Library Works to Curb "Islands of Disadvantage"
Fairfax County Public Library
Discover how Fairfax County Public Library made positive and aggressive changes to library policies, procedures and program using an equity lens.