Reading with Young People in Challenging Times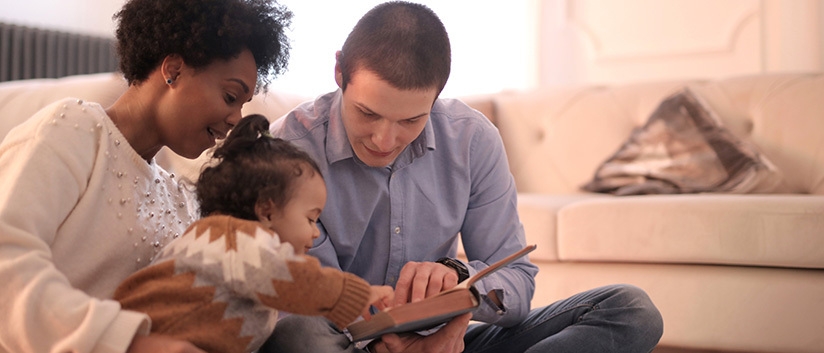 Reading together makes a difference in the lives of families. It can open conversations that help children and young people to acknowledge, understand and navigate challenging times.
Three intersecting crises marked the past year as among the most difficult and tragic years for many people. The world faced a global pandemic that, to date, has killed more than 2 million people worldwide and 400,000+ in the U.S. while affecting every aspect of our lives from employment to education. The excruciatingly painful murders of George Floyd, Breonna Taylor and Ahmaud Arbery spurred and reignited a reckoning of racial violence and injustice in this country. And finally, we watched the tragic display of hate-inspired violence at the storming of the U.S. Capitol on Jan. 6.
Changes in schools and communities
By March 2020, most in-person teaching in the U.S. had been brought to a screeching halt, affecting at least 50.8 million public school students. School closures raised equity issues related to technology and internet access and they dramatically changed the role of parents and caregivers in their children's education. Many family members found themselves balancing work with coordinating their children's online schooling. As a result, nearly 2 million women left the workforce because balancing a job and their children's online education became impossible.
Against a backdrop of grief and loss resulting from the pandemic, record-level unemployment, housing and food insecurity, and the isolation tweens and teens experienced with remote learning, there is evidence that these factors impacted young people's mental health. Young people were also grappling with the inequities evident in coronavirus outcomes for communities of color. They marched, organized and played a significant role in pushing for legislative action to address the racial injustice highlighted by the murders of George Floyd, Breonna Taylor and Ahmaud Arbery. Parents and families were challenged to help young people express and come to grips with all that they were seeing, thinking and feeling.
What role does literature play for engaging children and young adults in conversations about race and social equity?
Reading together makes a difference in the lives of families. It can open conversations that help children and young people to acknowledge, understand and navigate challenging times. Besides meeting academic standards and fulfilling SEL (social and emotional learning) needs, reading a picture book can be an entry point for children to explore important questions about equity and justice and to connect with what's happening in the news. Books can introduce different people and perspectives and help even young children to begin thinking about topics like racial injustice. For teens and tweens, reading also provides an emotional release and escape from the stresses and hardships of daily life.
In the Fall of 2020, many expected that schools would open their doors again, but as the virus continued to spread across the country, teaching continued to take place in some combination of onsite and online learning – and for many, school remained completely online. With libraries and schools shuttered, how were families going to access books?
How schools, libraries and communities helped
Many individuals and organizations rose to the challenge! Book publishers adjusted their read aloud policies so teachers could read books aloud to their students virtually. Children's book authors offered free read alouds, virtual Q&A's and even drawing demonstrations and workshops. Public libraries partnered with school districts to distribute books to students, offer guidance to families on book selection and conduct virtual read alouds, and some libraries offered increased access to digital books, especially on relevant topics like racial equity.
Reading books with children about what they are seeing in the news—racism, equity issues, social justice, voting and democracy—is more important than ever. Here are some tips for being prepared to discuss before, during or after reading books that raise difficult issues. You may find these helpful whether you are reading with young people in a school, library, home or virtual space.
Choose books thoughtfully. Make sure book selections about tough topics are excellent pieces of literature, with a compelling plot, engaging characters, narrative elements and that convey values without being didactic. Pay attention to the authors and prioritize authentic voices (#OwnVoices) that reflect their lived experience in the stories they are telling.
Prepare yourself emotionally for discussing difficult topics so that you can be there for a child and help talk through the feelings that may come up for them. You can also prepare yourself with background information about the issue. At the same time, it's fine to acknowledge that you don't know everything about a particular topic and to say what you don't know.
Create a safe environment where young people feel comfortable expressing themselves and asking questions. Establish the norm that "there is a lot we don't know and we will learn together." Be mindful not to judge their thoughts, feelings and questions.
Encourage children to ask questions. Treat all questions with respect and answer them as honestly and clearly as possible. Be careful not to sugarcoat injustice by saying things like "those are not nice people" to describe those who are behind actions that have caused harm. Be sensitive to a child's age and developmental level of awareness, and at the same time be clear and direct when bias and injustice are taking place.
Help young people understand. Young people often struggle to understand why certain things happen, especially when they seem unfair and unjust. For very young children, it may be hard for them to fully understand why injustice happens in both individual and systemic ways. It may be necessary to begin by unpacking what bias, prejudice and injustice are and talking about the role of bias in the story you're reading.
Be alert for signs of distress in young people. While you're reading together and sometimes afterward, children may express sadness, anger, disappointment, or other feelings. Be aware that their feelings may surface at unexpected times and be ready to respond. Listen, acknowledge their feelings, and if appropriate, suggest actions that can be taken to make a difference.
Foster empathy. Books are good opportunities to nurture compassion, further understanding and foster empathy in young people. When you are reading together about racism or other forms of injustice, emphasize that real people are having these experiences—including ourselves, others and people we don't know. Asking questions about how the characters in a story are feeling can be especially effective in fostering empathy. Don't be afraid to share your own feelings – you can be a role model for expressing compassion and concern.
Focus on the helpers and child-sized actions. It can be emotionally difficult for children to hear about the injustice and hardship people experience in the world. Emphasize stories and actions where people helped and stood up to injustice with activism of different kinds. Together, come up the right-sized actions you can take as a family, school or community to challenge injustice.
Getting started
To get you started, here are some suggested collections of books:
While books cannot directly fix the inequities in our society, opening the door to conversations about these important topics will provide role models and equip children with the tools, knowledge and inspiration to challenge bias in themselves, others and society.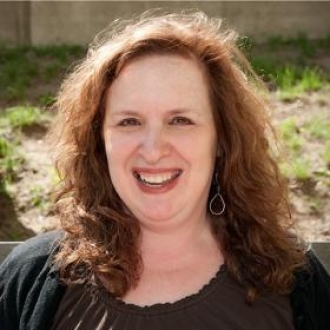 Jinnie Spiegler
Director of Curriculum and Training, Anti-Defamation League
Jinnie Spiegler is the director of curriculum and training at ADL where she creates anti-bias and bullying prevention training and curricular resources. Her professional interests include project-based learning, current events and civics education, children's literature and social justice education. Jinnie has worked for over 20 years in the field of K-12 education for both NYC-based and national educational organizations.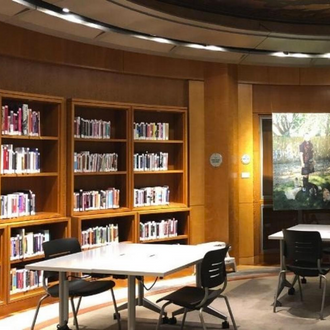 Strengthening Representation of LGBTQIA People of Color
San Francisco Public Library
Learn how San Francisco Public Library's Hormel Center is expanding scholarship and representation of LGBTQIA people of color.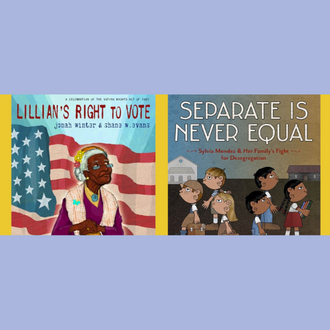 Picture Books Can Open Doors to Tough Topics
Anti-Defamation League
Discover how libraries can use picture books to convey important lessons about aspects of identity and the diversity of our society, how to be inclusive, the ways in which bias and injustice permeate our lives and institutions and how to stand up for equity and justice.