Locally, Nationally and Now Internationally, Kansas City Public Library Pushes Digital Equity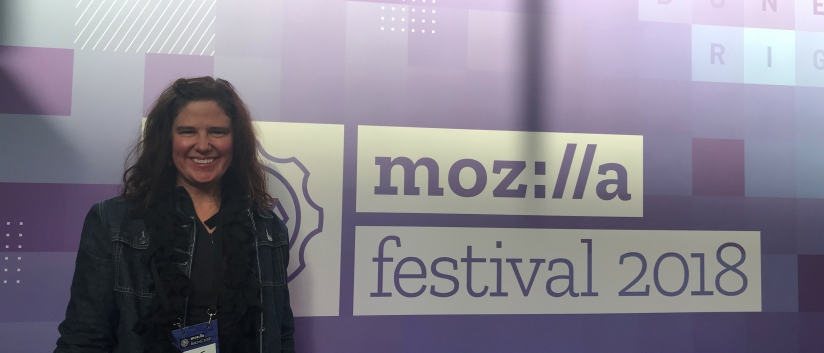 The issue of digital literacy and inclusion has reverberated in Kansas City for some 20 years, dating to when the city – in partnership with the Kansas City Public Library – offered public access to computers and the internet at area community centers in the late 1990s.
Kansas City saw digital literacy efforts intensify in 2012 in the wake of a Google study that showed significant numbers of low-income individuals, senior citizens, students and a disproportionate number of minorities in the area still did not have online access in their neighborhoods or homes and lacked computer skills in general. Further impetus came with the selection of Kansas City, Kansas, and Kansas City, Missouri, as the first cities in the nation to be wired into Google Fiber's new ultra-high-speed network.
That Google study was sobering, showing that 28 percent of Kansas City's residents didn't have access to the internet, 41 percent thought it was irrelevant and 17 percent – almost one in five in the city – weren't using it. Of the latter, close to half were African Americans and nearly that many were 65 or older. Separate data indicated that 70 percent of all students in Kansas City's public schools don't have internet access at home.
It's inspiring to present and share ideas and challenges with people who are working to bridge the digital divide all over the world. We all have something to learn from one another.
Kansas City is home today to a broad coalition of institutions and organizations committed to narrowing the area's digital divide. The library leads on a number of fronts, spearheading an array of inclusion and literacy initiatives and playing a prominent role in the founding of the Kansas City Coalition for Digital Inclusion, an alliance of representatives from more than 70 nonprofits, government agencies, corporations and other entities.
For the past four years, I have served as the library's deputy director for public affairs and community engagement. I also chair the coalition's executive committee, and was part of a select team two years ago that put together the Digital Equity Strategic Plan adopted by Kansas City's city council. Additionally, I serve on the board of directors of the National Digital Inclusion Alliance.
Last fall, I had the opportunity to take my advocacy to an international stage, joining the heads of national digital inclusion alliances in the U.S. and Australia in a presentation at the annual Mozilla Festival in London. MozFest, held annually since 2010, is organized by Mozilla, the nonprofit tech giant behind the Firefox web browser. It's arguably the world's foremost brainstorming session on the health of the internet, drawing 2,500 participants from 50 countries over seven days.
I was joined by National Digital Inclusion Alliance Executive Director Angela Siefer and John Huigen of the Australian Digital Inclusion Alliance in addressing global concerns about online accessibility, affordability, and literacy.
It's inspiring to present and share ideas and challenges with people who are working to bridge the digital divide all over the world. We all have something to learn from one another. What's not surprising, but is disheartening, is that there still are so many countries in our world with little to no access. At Mozilla, I met two young men who had never been on the internet until they were 18 years old. Both said access and connections to opportunities provided by the net transformed and changed the trajectory of their lives.
​I can't stress enough the important roles that libraries play in the pursuit of digital inclusion.
I am now leading a team working on a follow-up to the Google survey, attempting to assess where digital inclusion stands in Kansas City today. The task force includes John Windhausen, executive director of the Schools Health Libraries and Broadband Coalition (SHLB), and John Horrigan, a senior fellow at the Technology Policy Institute and senior advisor to the ULC. We have done so much work as a community in the area of digital inclusion, but what kind of an impact are we making? Where are the success stories? What's working? What are the challenges? Updating the study and adding new datapoints will help us see where we are now, almost seven years later.
This team's work is just one area of ongoing engagement for the library, which also includes:
The library's Tech Access program helps adults cross the digital divide through classes, group study and one-to-one sessions. Community partnerships extend the program's impact, offering training at low-income housing complexes, community centers and assisted living facilities for seniors.
A Library partnership with the regional Mid-Continent Public Library and nonprofit Literacy KC points area adults toward accredited high school diplomas and career certification through Career Online High School. It has produced two dozen graduates, with 56 more students currently active in the program.
KCPL also is collaborating with three other local agencies on a pilot project that will make a newly drawn-up, uniform online digital literacy curriculum – certified by DigitalLearn.org and Northstar – accessible to anyone with a library card.
I was part of a select group that provided content and lessons learned for the Digital Inclusion Coalition Guidebook, developed by the National Digital Inclusion Alliance, Media Democracy Fund and Cleveland Foundation. The manual is the first of its kind offering support and guidance for communities that are committed to working for digital inclusion and equity, mapping out ways to bring people, institutions and organizations together to collaborate.
Beyond my involvement, the library's executive director, Crosby Kemper III, has taken a position of national leadership as chair of the board of directors of SHLB. He's in his second year in the post.
I can't stress enough the important roles that libraries play in the pursuit of digital inclusion. They offer free, open, and inclusive access to an array of programs and services that can lift people to success in the 21st century.
I encourage everyone in the library world to be innovative and creative in providing these services. We're a key community institution – more than ever – a vital component in leveling the playing field for people who've fallen behind in these fast-changing digital times.
Carrie Coogan is the Deputy Director for Public Affairs & Community Engagement at The Kansas City Public Library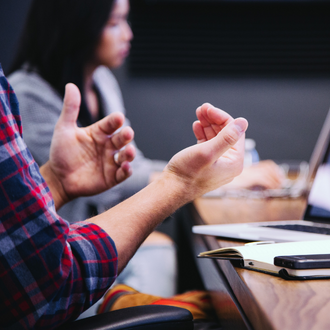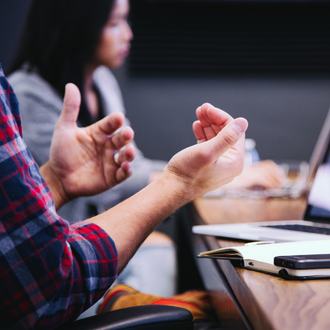 The Library's Role in Bridging the Digital Divide
2U, Inc.
The below blog post examines the impact of the digital divide and how public libraries can work to bridge the gap to create social and racial equity for those within their communities.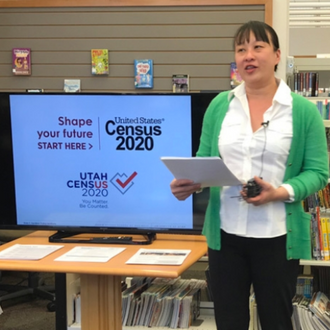 Salt Lake County Library Is Leading Its Community Forward in the Digital Age
Salt Lake County Library
Our 2019 ULC Forum host Salt Lake County Library is trailblazing digital citizenship and inclusion in the Salt Lake area. Learn how they are empowering their community to engage fully in the digital age!