Libraries Stand for Democracy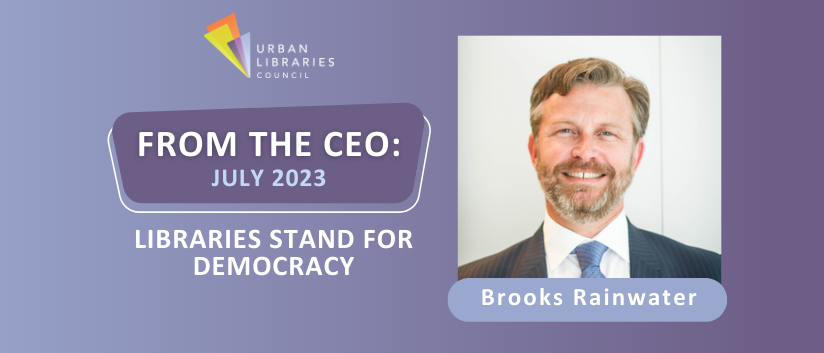 Written by Brooks Rainwater, President and CEO, Urban Libraries Council
As ULC libraries celebrate Canada Day and Independence Day, I am reflective on the rights and freedoms our two great nations hold dear. As leaders of public libraries, ULC members have been experiencing challenges to these very values. It is difficult to know where to begin when these hardships arise, but I know we can all take heart in the commitment ULC libraries have made to protect these foundations of democracy.
I am proud to share our newest Leadership Brief: Libraries as Cornerstones of Democracy accompanied by Frequently Asked Questions and Commonly Used Phrases: Talking about Democracy and Free Expression in Public Libraries. Both documents were written by the Democracy Advisory Group in response to concerns and needs expressed by our member libraries. As part of this release, we are also inviting all North American libraries, regardless of their ULC membership status, to sign on to the Declaration of Democracy.
NEW Leadership Brief: Libraries as Cornerstones of Democracy

Informed by the work of ULC's Democracy Advocacy Group, this Leadership Brief highlights the core areas libraries can focus on to increase their reach in promoting a more democratic community, as outlined in the Declaration of Democracy. It also spotlights the work of eight exemplary ULC member libraries in the U.S. and Canada that empower their patrons through various programs and services.
A supplemental resource, Frequently Asked Questions and Commonly Used Phrases: Talking About Democracy and Free Expression in Public Libraries, offers answers to frequently asked questions and explanations of commonly used phrases when discussing the library's role as a cornerstone of democracy.
If you haven't already done so, I hope you'll join the 100 libraries and other supporters of free expression as an inherent human right by signing the Declaration of Democracy, affirming our collective commitment to the library as a cultural placeholder for the full exercise of the freedom of expression. The Declaration provides a baseline for building policies and actions that preserve and protect democracy in our communities as we stand in solidarity with one another and against petitions for censorship that we recognize as attempts to marginalize the voices of equity-deserving groups.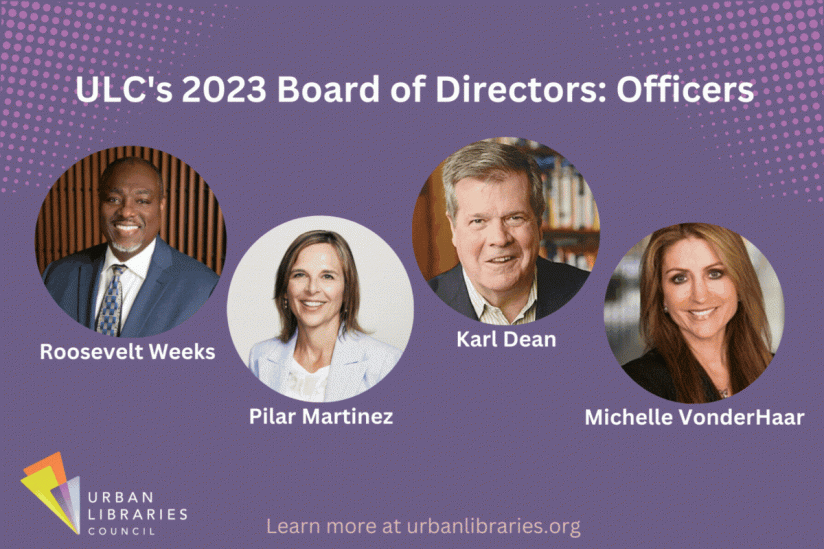 I also wanted to wrap up the month by recognizing some recent highlights from ULC - most notably, the election of our newly named 2023-2024 Board of Directors officers and members during our Annual Member Business Meeting on June 16th. Our newly elected officers and members bring a combination of expert knowledge and deep commitment to public libraries, and I'm excited to begin our work together.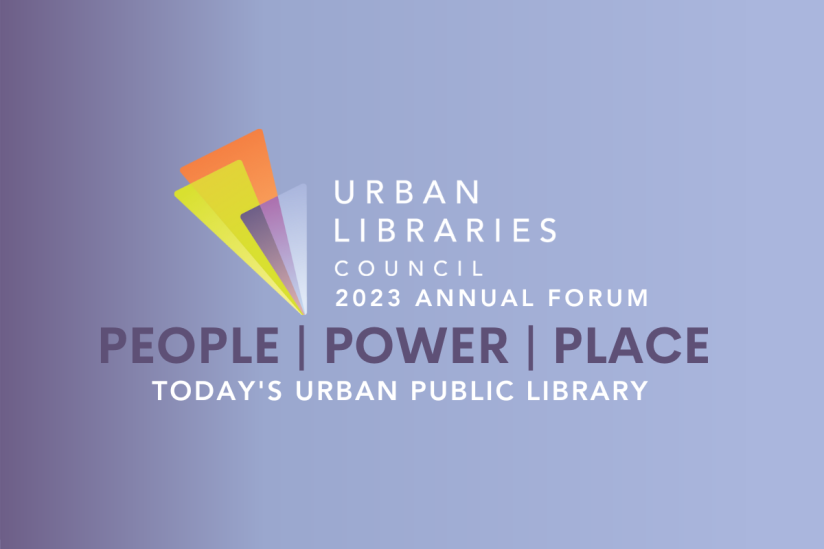 The relevance of public libraries continues to intersect across all areas of community, economy, technology and more. We saw this at ALA's annual conference this month, where ULC paired up with the National Book Foundation to moderate a session on Book Rich Environments, a program that supports collaborations between public housing and libraries. It was amazing to connect with so many folks face to face in Chicago, and I am excited to continue these larger conversations at our 2023 Annual Forum: People | Power | Place - Today's Urban Public Library. I look forward to witnessing the connections that will be made between members old and new.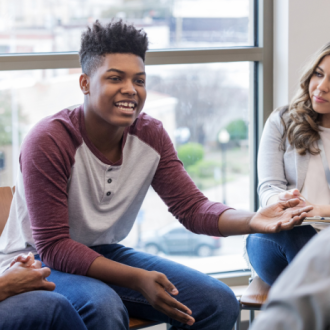 Public Libraries as Critical Spaces for Convening
Hear from ULC President and CEO Brooks Rainwater about the importance of libraries as physical convening spaces. Through creative development of these spaces, libraries can contribute to the wellness, civic engagement, and productivity of their communities.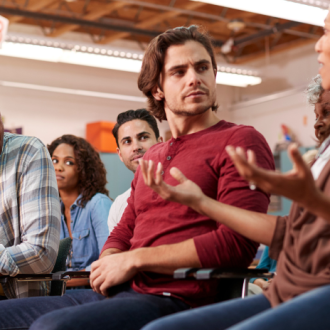 Libraries Are Inspiring Tomorrow's Entrepreneurs
Hear from ULC President and CEO Brooks Rainwater about the underrepresented value of libraries as entrepreneurial hubs. Libraries are supporting the development of their patrons through one-on-one support, skill-building programs, premier public space and more.