Libraries Are Inspiring Tomorrow's Entrepreneurs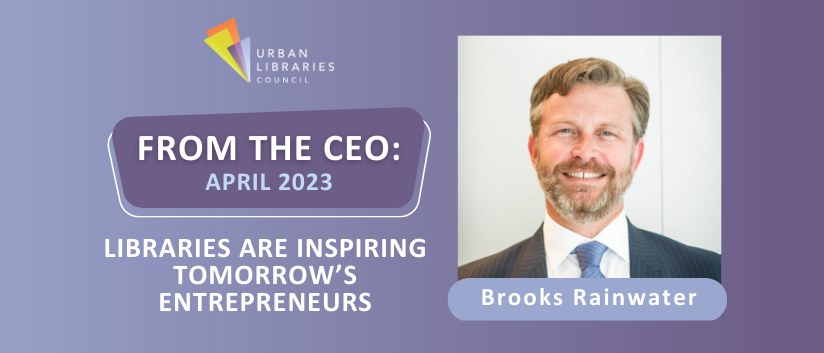 Written by Brooks Rainwater, President and CEO, Urban Libraries Council
Small businesses in Oklahoma account for 99.4% of all private enterprises in the entire state. This is just one fascinating revelation gleaned from our fantastic pool of 2023 Innovations submissions. With such a dire need for entrepreneurs, ULC member Pioneer Library System developed new ways to help youth successfully navigate starting and maintaining one's own business. We see these examples of ingenuity across North America in our libraries, and leaders are now enhancing their programs to advance equity and support all entrepreneurs – particularly women, people of color, immigrants and veterans.
Over the course of the last month, I have been busy connecting with library leaders from our membership about recent challenges and trends in our industry. I always appreciate these connection points with our members, but it is especially valuable when I can see the similarities that libraries are facing across the board. One frequent topic in my conversations with members is on the value of the library – not simply the importance of the library itself, but the actual cost, investment and return on the services every library provides – and how we communicate that outward to the public. In February 2023, Boise Public Library in Idaho utilized ULC's Business Value Calculator to report providing $1.3 million in annual value in 2022 to local businesses.
Books are often the first resource that people point to when talking about the value of the library. But when one considers the vast and varied services that libraries offer, the scope expands dramatically. Libraries have always been known as an educational asset – providing space, reference help, an array of databases and entire sections of library collections. But one often overlooked yet invaluable resource of libraries is that of entrepreneurial services. Libraries are one of the most critical elements of a community's entrepreneurial ecosystem. Increasingly, libraries are supporting the business and workplace development of their patrons through one-on-one support, filling gaps in device and internet access, offering skill-building programs, premier public space and more.
Consider the value of these services in terms of return on investment. By investing in libraries, funders are investing into the future of communities' workforce and economic health. Drawing on community and neighborhood connections, libraries are able to reach populations who are underrepresented in the entrepreneurial economy and most in need of guidance to help shape ideas, build confidence and jump-start new possibilities.
Perhaps more than any other organizations in the entrepreneurial space, public libraries have the unique ability to level the entrepreneurial playing field. Too often, barriers to access such as cost, higher education and systemic racism make the possibility of starting a business seem impossible. In contrast, the library is trusted, inclusive and free. The barriers that budding entrepreneurs face are removed, allowing the growth of creativity and innovation of these future business leaders.
The offerings of a library as an entrepreneurial hub span from free/low-cost workshops, electronic resources and makerspaces to the physical space of the library and the network it provides. In Los Angeles, Calif, the library built a mobile program for street vendors to learn business, digital and English-language skills to be successful business owners. At Broward County Library, patrons can take advantage of "Creation Station Business," a coworking hub and small business incubator that offers free meeting spaces, high-tech equipment, business resources and expertise to help people take their dream of starting a business from idea to reality.
Public libraries are essential to creating a world of business that is more diverse and community focused, which in turn creates a healthier local economy. It is essential that the public – and potential funders of libraries – understand all of the benefits of their investment. Luckily, there are other organizations that are making this a priority. I was privileged this month to speak to the Entrepreneurship Funders Network about the power of entrepreneurship programs at libraries and ways foundations can support this important work. Likewise, members of the ULC team were also present at the Main Street America conference and spoke on a panel about libraries as invaluable entrepreneurial hubs.
The more we can educate about this often overlooked asset of public libraries, the more people will begin to understand everything libraries really have to offer – and the detrimental effects we risk facing if libraries and programs like these lose funding. We must continue investing in public libraries to truly invest in the future of our communities.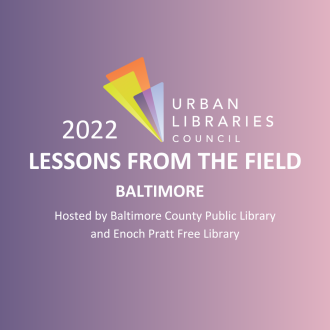 Growing Your Business Services to Improve Your Local Economy
Library leaders from 22 ULC member libraries across North America convened in Baltimore, Md. to share and discuss how public libraries can continuously enhance their role as valuable players in the local economy.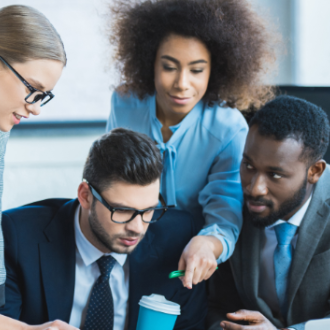 Connecting the Dots: Mapping Entrepreneurship Ecosystems with Public Libraries
Learn how libraries can reach and engage entrepreneurs in their communities — particularly people of color, women, immigrants and veterans.