Libraries Are Not Neutral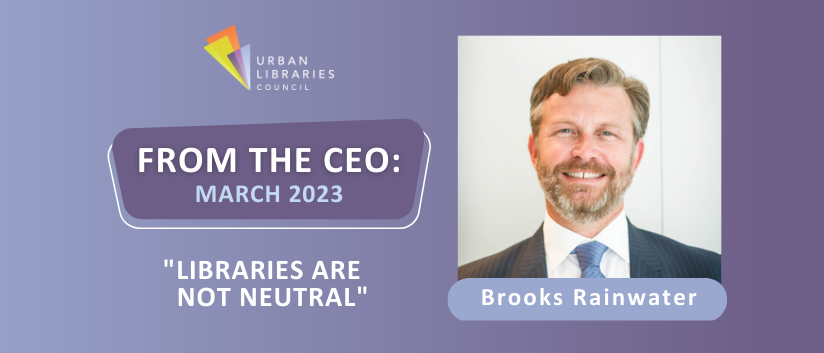 Written by Brooks Rainwater, President and CEO, Urban Libraries Council
Verbal assaults. Physical confrontations. Facing head on attempts to diminish and restrict people's access to information to prevent open, uncensored discourse and opportunities to learn from each other's perspectives.
This is what it means to be a library leader in 2023.
Our library leaders across North America are facing extreme challenges, becoming targets for anger and frustration in their communities like never before. Libraries are — and have always been — meant to be peaceful spaces for intellectual and societal advancement. Full access to civic life occurs daily at our member public libraries, because public libraries are open to all.
Today, that ideal seems constantly challenged. Librarians are now unwittingly on the frontlines of a fight to protect the very values of libraries — and stand as a bulwark of democratic institutions. Often, these challenges are brought up by a loud minority; it can be difficult to remember that many more people are behind you when those against you are so prominent. It is unfair that the freedom of information and for diverse voices to be heard has become a fight, but it is a fight we must continue and win.
Over the last six months, I have talked with ULC members and learned a great deal about what is happening in our library systems across North America. While there are so many promising and positive stories out there, it is clear that the themes of hardship and attacks against democracy are pervasive. Book bans and protests against programming are especially prevalent. It is true that debate remains a healthy part of any functioning democracy, but it no longer becomes a debate when a preponderance of voices are silenced.
The new year has brought much optimism, but we must take the momentum for democracy that we have built up over the last few months since ULC's Annual Forum and expand the effort. If your library system has not done so, please review our Declaration of Democracy. I implore library directors to sign this pledge so that we stand even stronger in number against those that would diminish the freedom of information and the freedom to participate in a healthy democracy.
It can feel overwhelming, but I know that there is cause for hope: the majority of Americans strongly oppose attempts to ban books, and there is active work being done across North America to protect democracy in libraries. In Missouri, more than 8,000 comments were submitted regarding the proposed legislation by Secretary of State Jay Ashcroft to prevent state funding of libraries that "purchase books that might appeal to the prurient interests of minors." Following in the footsteps of Chicago, the city of Stamford, Conn. and the Ferguson Library have declared the city a Book Sanctuary. And just last month, Brooklyn Public Library and PEN America launched the Freedom to Read Advocacy Institute, teaching young leaders how to best challenge book banning.
Your fellow ULC members and the ULC team are always available to support your work in whatever ways you may need. Continue to share your challenges and requests for feedback through our vast network, but take time to share your celebrations as well. We have a lot of work ahead of us, but I am looking forward to it and excited to be part of that work with you.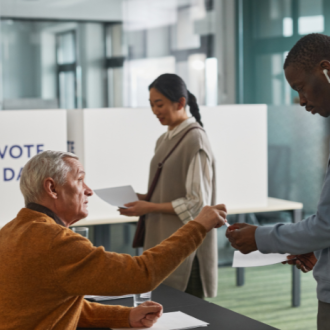 Ballot Wins for ULC Member Libraries
Take a look back at how our member libraries performed in local ballot initiatives in 2022.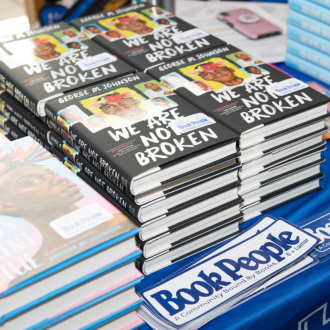 The Freedom to Read is a Right That Must Be Protected
Discover how Austin Public Library launched Banned Camp — a series of free events for the Austin community to come together, engage with books that have been banned or challenged and be part of the conversation around the freedom to read.