Ballot Wins for ULC Member Libraries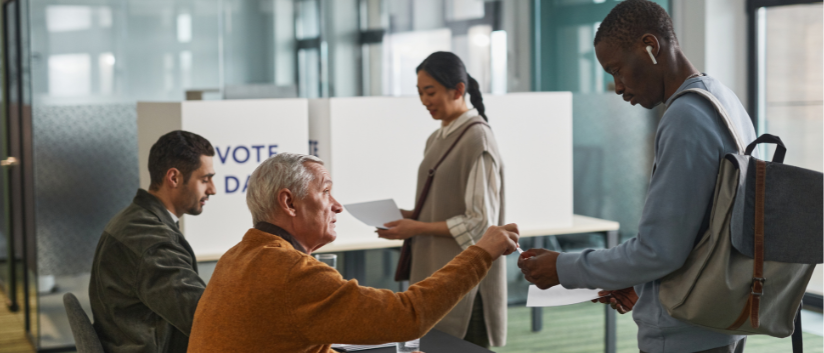 Authored by Chloe Novillos, Communications Coordinator, Urban Libraries Council
This past November, cities and counties across the U.S. voted on local ballot initiatives regarding urban planning, government funded programming and more. Local libraries in particular seized this election cycle to push levies forward that support the libraries' funds, programming and development. As we kick off 2023, we can happily reflect on some of our member library's biggest wins on the ballot!

Albuquerque/Bernalillo County Library System
In New Mexico, the New Mexico Bond Question 2 (the Public Libraries Bond Issue) was approved with 63% of voters in favor. This measure supports authorizing the sale and issuance of $19,266,000 in bonds for public library improvements.
Greensboro Public Library
In July, Greensboro voters passed a $70 million parks and recreation bond. Approved with nearly 67% of voters in favor, the bond funds will be used to build and improve city parks, recreation and joint library facilities and continue enhancements at the Battleground Parks District.
Houston Public Library
In Texas, Houston Proposition F was approved with 69% of voters saying yes. This approval authorizes the city to issue $26 million in bonds to fund improvements to the public library system and levying a tax to repay the bonds.
Marin County Free Library
In Marin County, Calif., Measure B passed with 73% of voters saying yes. This renewal enables the library to repair their aging facilities, their book and eBook collections, keep branches open and maintain hours and services to the community.
Oakland Public Library
Voters in Oakland, Calif. approved Measure C with 82% of voters saying yes, extending an existing parcel tax for the next 30 years that provides the city's public library system with $18 million every year, or 40% of its budget. "It's really foundational to everything that we do," said library director Jamie Turbak.
Pasadena Public Library
Because the Pasadena Public Library's revenue source was set to expire in February 2023, the City Council placed Measure L — the Pasadena Public Library Services Continuation Measure — on the ballot. This year, 85% of Pasadena voters approved of Measure L thus generating approximately $2.8 million annually for the next 15 years.
San Francisco Public Library
San Francisco voters overwhelmingly approved Prop F — the renewal of the Library Preservation Fund — with 83% of voters saying yes. Funding was secured for San Francisco Public Library services and materials as well as operations of facilities and capital projects for the next 25 years. "San Franciscans once again show they truly love their libraries," says Mayor London N. Breed.
Toledo Lucas County Public Library
The Lucas County, Ohio, Issue 11, Toledo Lucas County Public Library Measure was approved with 72% of voters saying yes, supporting the the library system's five-year, 3.7-mill levy renewal. "One of the things that's remarkable I think about the public library is it is rooted in tradition, but it also has one foot in the future..." said Jason Kucsma, the library's executive director and fiscal officer.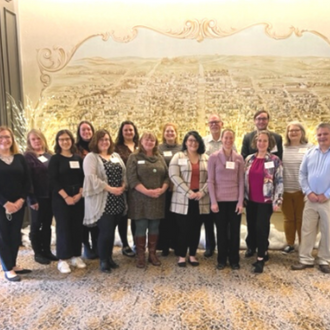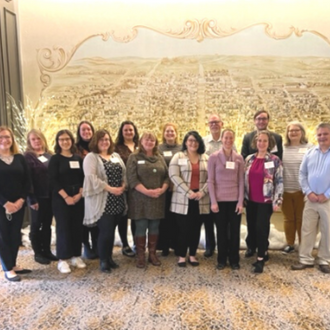 Libraries and Food Security: Bringing Together Grassroots Efforts, Cultural Relevance and Innovation
Urban Libraries Council
On December 7-9, 2022, library leaders and partners from 20 organizations gathered for a convening on the role of libraries in food justice. The convening emphasized how libraries of all sizes can support residents who lack access to nourishing food and nutrition information.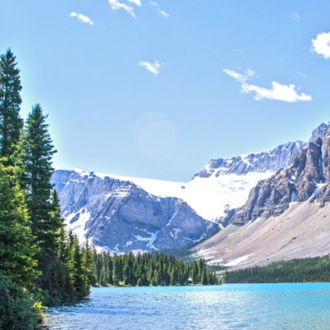 The Library's Role in Climate Literacy
Probable Futures
Nearly 2,000 years after the first library opened its doors, the world is on the brink of losing climate stability. Hear from Alison Smart, Executive Director of Probable Futures, about how libraries can help build societal climate literacy and help people foster needed skills for a changing climate.