Libraries and Food Security: Bringing Together Grassroots Efforts, Cultural Relevance and Innovation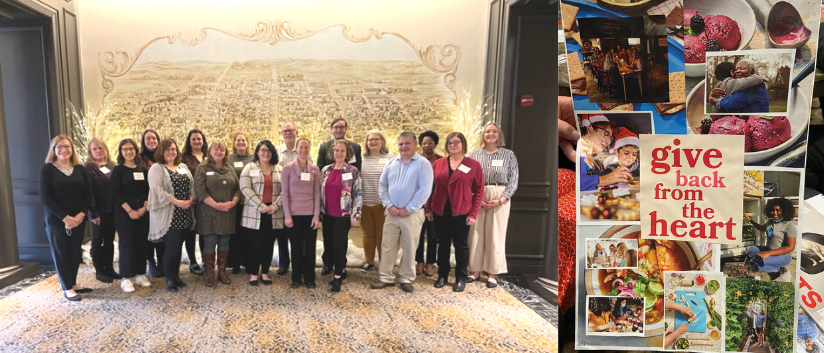 Authored by Katie Sullivan, Program Manager, Urban Libraries Council
Library leaders and partners from 20 organizations across the United States gathered in Alexandria, Va. on December 7-9, 2022, for visioning activities, panel presentations and peer discussions focused on the role of libraries in food justice. With the support of the Walmart Foundation and in partnership with the Association for Rural & Small Libraries, the Libraries and Food Security Convening emphasized how libraries of all sizes leverage partnerships, innovation, funding and other tools to support residents who lack access to nourishing food and nutrition information.

To kick off the convening, participants collaborated to identify values libraries stand upon in approaching food security work — community, collaboration, responsibility, sustainability, inclusion and independence rose to the top of several values discussed.
Next, participants listened to the "Policies to Plenty" panel, featuring Paige Pokorney of Share Our Strength, Noah Lenstra of the University of North Carolina at Greensboro, Aisha Salazar of Virginia Cooperative Extension and Kehmari Norman of the D.C. Department of Parks and Recreation. Panelists focused on replicable examples of successful food initiatives as well as highlighting federal programs available to libraries and their community.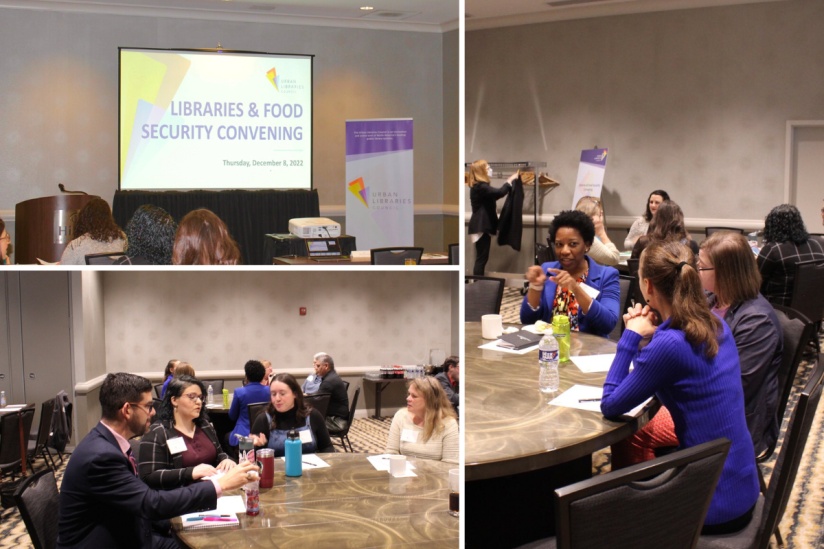 "[Make] sure you're both a critic and an advocate," Pokorney said of federal programs like the Summer Food Service Program and the CACFP At-Risk Afterschool Program which provide healthy meals to children over the summer and after school in places like libraries. These programs are essential to children's health and access to nutrition; however, they require children to remain on-site to eat and do not provide food for caregivers who may be with the children, often creating a challenge for libraries who face space and staffing concerns, or even rules that prohibit eating in the library.
"If we want to allow a kid to pick up a meal and move on their way, we need Congress to act," Pokorney concluded.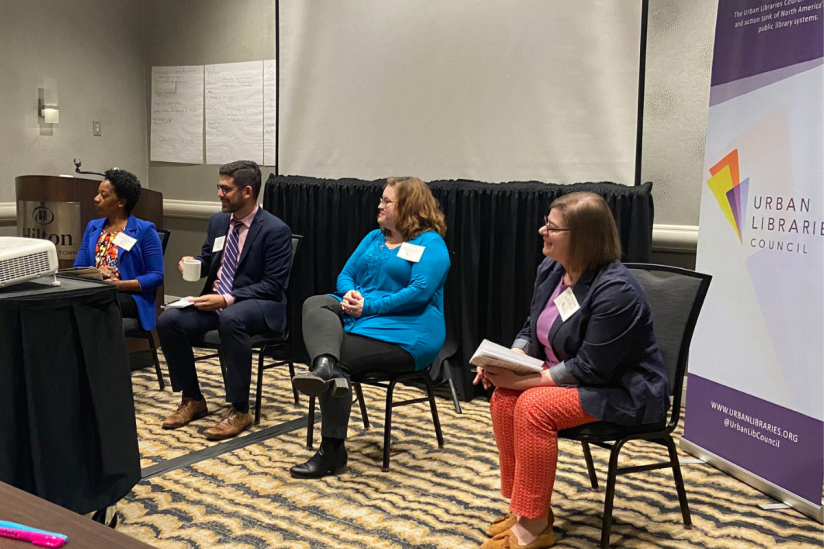 Later, during the "When Policies and Values Collide" large group discussion, participants unpacked challenges that can occur between programming requirements and library values. These contradictions, such as navigating partnerships and donor relationships, as well as stigma against adults living in poverty, can create added tension to food security programs.
A second panel discussion, "Libraries Leaning In," featured leading library programs from Nicholas Brown of Prince George's County Memorial Library System, Anastasia Diamond-Ortiz of Lorain Public Library System, Lauren Boeke of Toledo Lucas County Public Library System and Genelle Schuler of Alexandria Library. Panelists discussed the importance of knowing each community's unique needs and creating a program that fits.
Schuler outlined a framework for a successful program. "[It] must be three things: 1) a grassroots effort; 2) culturally relevant; and 3) innovative."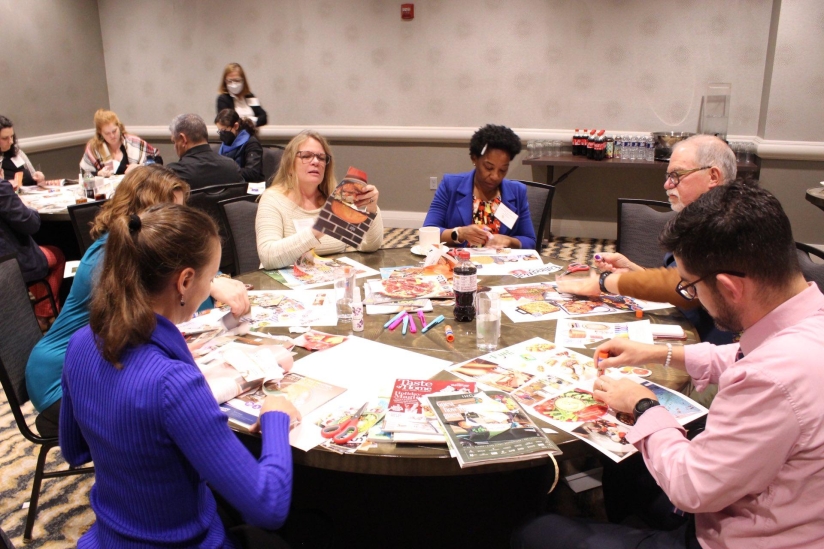 On the final day of the convening, ULC presented new findings from a forthcoming white paper on how libraries are engaging in the food security space (program type, challenges, etc.) for feedback from participants. Participants also engaged in a closing discussion on the impact of the term "food desert" and brainstormed alternatives.

ULC's white paper will be released at a public webinar in January 2023. To learn more about ULC's Food Security Initiative, click here.
Food is a Right: Libraries and Food Justice
White Paper, Libraries and Food Security Initiative
© Urban Libraries Council 2023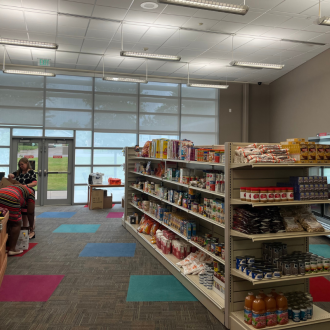 Launching a Food Pantry in Lexington
In the first week of June 2022, hand in hand with the launch of Summer Reading, Northside Library in Lexington launched its food pantry.Discover how Lexington Public Library's is combating food insecurity due to the COVID-19 pandemic head on.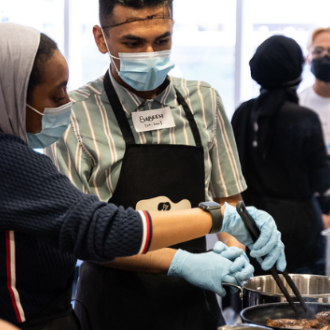 What's Cooking at Edmonton Public Library?
Check out 2,100 square feet of space in The Kitchen, housed inside EPL's Stanley A. Milner Library, which offers patrons learning opportunities for health, nutrition and food literacy.