What's Cooking at Edmonton Public Library?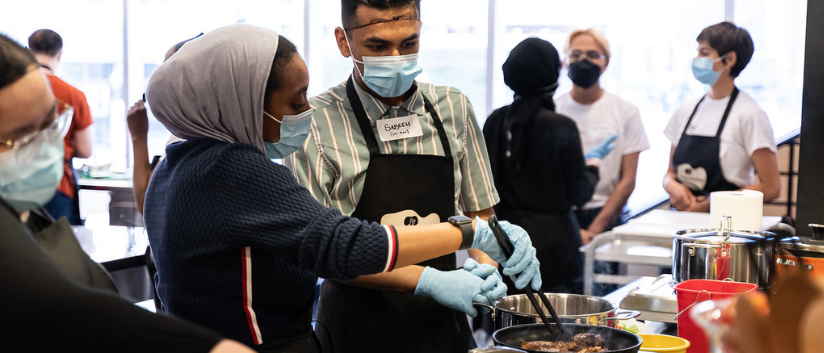 At EPL, we often say that great libraries shape great cities. Libraries are a powerful force in the economic, social and cultural foundation of a vibrant and thriving community.
Community Collaboration
When EPL began planning for the revitalization of the Stanley A. Milner Library – our largest library located in the city centre – we wanted to make sure community interests and needs were foremost in our planning. When we asked customers across the city what they wanted to see and do in the newly renovated space, cooking was a surprisingly common response. We continued our community engagement by asking local food experts, partners, chefs and others to participate in a consultation event and help us imagine what a kitchen in a library could do. We also reached out to libraries that had already started the experiment of teaching cooking and nutrition in their spaces, and received tremendous support from The Free Library Philadelphia and Richland Public Library to name just two.
The Kitchen at EPL
Located on the second floor of EPL's downtown main library, The Kitchen at EPL is designed like the rest of our services – to inspire curiosity, experimentation and lifelong learning. The 2,100 square foot space provides a hybrid of commercial grade and common home kitchen equipment. It was created in response to community feedback that highlighted an increasing interest in food literacy, a lack of basic knowledge around cooking and nutrition, and the desire for community groups to have a place to connect over food. The space has three primary focus areas:
Classes: The primary focus of The Kitchen is introductory to intermediate level cooking classes for people of all ages and abilities that will help everyday Edmontonians learn new skills and gain hands-on experiences with cooking and nutrition. Delivered by both EPL staff and community partners in-person and online, classes cover a range of topics like baking, quick meals, cake decorating, knife skills, kids cooking camps and more. The space will also be available for others to rent and use to deliver their own classes.
Community and Events: EPL will serve diverse community needs for food-related learning and cultural community-building by making the space available to others to use to share and showcase cultural food practices and develop relationships and community over food. We will also allow the space to be booked for community events.
Entrepreneurship: Food entrepreneurs looking for space and equipment can access The Kitchen as a low-risk way to ideate, experiment and test a concept and see if there is a commercial opportunity.
The space is new. Launched in March of 2022, we are still experimenting with our service plans, partnerships, schedule and fees. Our focus in the short-term is classes in person and online, followed by rentals and community events. Only after we've had some more experience delivering classes and events will we explore inviting entrepreneurs to use the space.
What Have We Learned So Far?
People of all ages want to learn about cooking! It was clear from our community consultation that there was interest in learning more about food and nutrition through the public library. That interest was confirmed when EPL launched online cooking nutrition classes during the pandemic. Classes were consistently full and with long wait lists and attended by a diversity of ages and demographics. Now that The Kitchen is open for in-person classes the demand continues with every class at capacity.
While this is a service that many others provide, few offer it the way libraries can and do. One of the many benefits of libraries is that we are open and accessible to all, and we work to ensure all people have opportunities to develop, grow and learn. The Kitchen is no different. We've had some questions and concerns about whether EPL is taking business away from local organizations who offer cooking classes. We understand and respect these comments. Our goal is to make cooking classes accessible to all and grow interest in learning more about food, nutrition, sustainability and more. When that interest grows, we believe it will benefit the larger food community in our city.
Community experts really want to give back. Most experts we reached out to have helped deliver classes and generously shared their ideas. Similarly, many people are contacting EPL and offering their help. People understand how important food literacy is – as a life skill and a cultural and community practice.
A hybrid approach to classes is the best way. One of the many COVID-19 silver linings was delivering services in a new way. Virtual cooking classes were one of our most popular classes delivered during the pandemic. Because of this, we ensured that the physical design of The Kitchen will also allow for classes to be shared via livestream or pre-recorded in the space.
We can't do it alone. This applies to internal staff and partnerships. One project team led the design and construction of the space. Another project team supported many of the pieces needed for the service design and launch. Now that we are open, a Kitchen Coordinator and Branch Manager handle the day-to-day operations, and we are exploring how to involve more staff in the facilitation of classes, events and rentals. Similarly, while we have internal expertise to lead classes, libraries are great at developing partnerships with experts and providing space and time for them to share their knowledge with community members. We are the community connector bringing people together for learning and The Kitchen is no exception.
It's still early days. The ideas, opportunities and lessons learned grow daily. By being open minded, community-led and driven by innovation and curiosity, we'll continue to deliver services that meet the interests and needs of our community.
More information can be found at epl.ca/the-kitchen/.
Take a virtual tour of The Kitchen at Edmonton Public Library.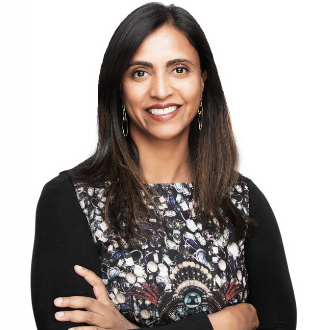 Tina Thomas
Executive Director - Customer Experience, Edmonton Public Library
Tina Thomas is the executive director of customer experience at the Edmonton Public Library (EPL) (http://www.epl.ca) where she leads branch services, research and assessment, digital services, marketing, communications, fund development and is responsible for leading service teams in implementing the EPL Business Plan and other organizational priorities. She was the project lead for the implementation of The Kitchen at EPL and is currently the Executive Sponsor.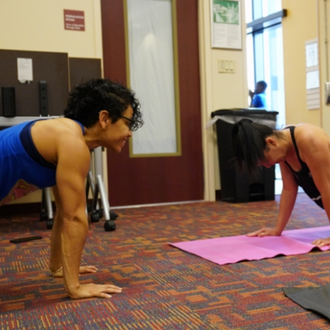 Revisiting 2018 Top Innovators: BCLFit Wellness Centers
Broward County Library
ULC reached out to Broward County Library Adult Services Coordinator Michael Bryant to follow up and learn more about the lasting impact of the BCLFit program, which earned the library a 2018 ULC Top Innovator award. Check out the latest ULC blog post to read his responses.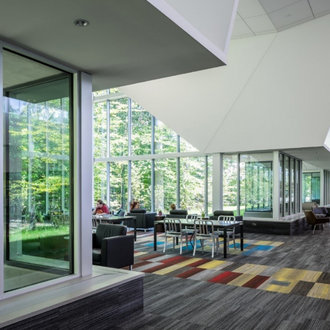 Generative and Resilient: Sustainability Beyond the Walls of the Library
MSR Design
MSR Design's Dagmara Larsen provides a global perspective on how public libraries can enrich the natural environments of their communities through cutting-edge, sustainable architecture.