Engaging Youth Through STEM Education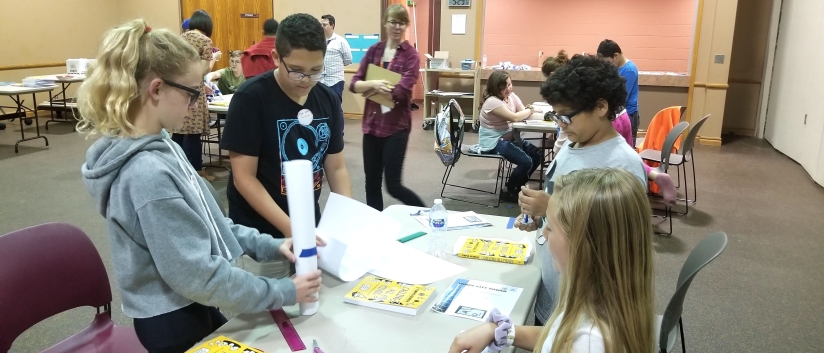 STEM learning served as a channel to foster deeper connections and build empathy. Tweens formed relationships with their STEM pals across the country, supporting one another during challenges and celebrating successes together.
Today, perhaps more than ever before, libraries are called to action to address a number of crucial topics such as social justice, inclusion, race and more. While libraries are the ideal connector in our communities and a safe space to bring people together to tackle tough issues, we cannot make the highest impact alone. At Pioneer Library System located in central Oklahoma, we aim to maximize our impact by building new partnerships and maintaining existing ones to spark conversations around crucial topics.
PLS has a reputation of being deeply embedded in our communities, having built relationships in our three-county service area for over 60 years. As our goals change over time, we are mindful of the partnerships we have built and identifying new partners to work with, aligning our goals with crucial issues in our cities and state. Like many libraries, STEM skills-building, workforce development and digital literacy have long been priorities. While we aim to further these goals, we are not only teaching critical technical skills, but also the critical soft skills needed to navigate and better our world. This year, PLS had unique opportunities to further the development of technical and people skills through partnerships with new and existing groups. Here are a few ways PLS engaged youth in exploring topics like diversity, representation and empathy, and how STEM education has served as a channel to foster these conversations.
Diversity, Representation & Empathy Through STEM
This year, PLS wrapped up a new partnership with Prince George's County Memorial Library System in Maryland through ULC's Partners for Middle School STEM project. Together, our library systems guided tweens through the real-world application of STEM, introduced them to STEM professionals and encouraged STEM career exploration. Learning could have stopped there – instead, the topics of diversity, representation and empathy were intentionally threaded throughout each lesson.
We expected to see an increase in interest, knowledge and application of STEM principles, and we did. Tweens saw STEM in a new light as they engineered structures, designed 3-D prints and steered AI-powered robots through LEGO block mazes. But we also saw powerful outcomes from the strong role that diversity, inclusion and representation played throughout this eight-week program series.
PLS and PGCMLS staff were intentional about including a diverse slate of STEM professionals to work with the participants. Professionals were identified based on their varied backgrounds, race, gender and unique fields, but also their ability to build relationships and connect on a personal level with tweens. It was important that tweens see themselves represented among the professionals and be able to connect at a personal level. Library staff shared role model strategies with professionals before the session to allow time to think about how diversity and inclusion relate to STEM. Resources, such as Calling All Minds by Temple Grandin, were discussed by the group, reinforcing the ideas that science can be for everyone who is interested and that there are different ways to be a scientist in the world.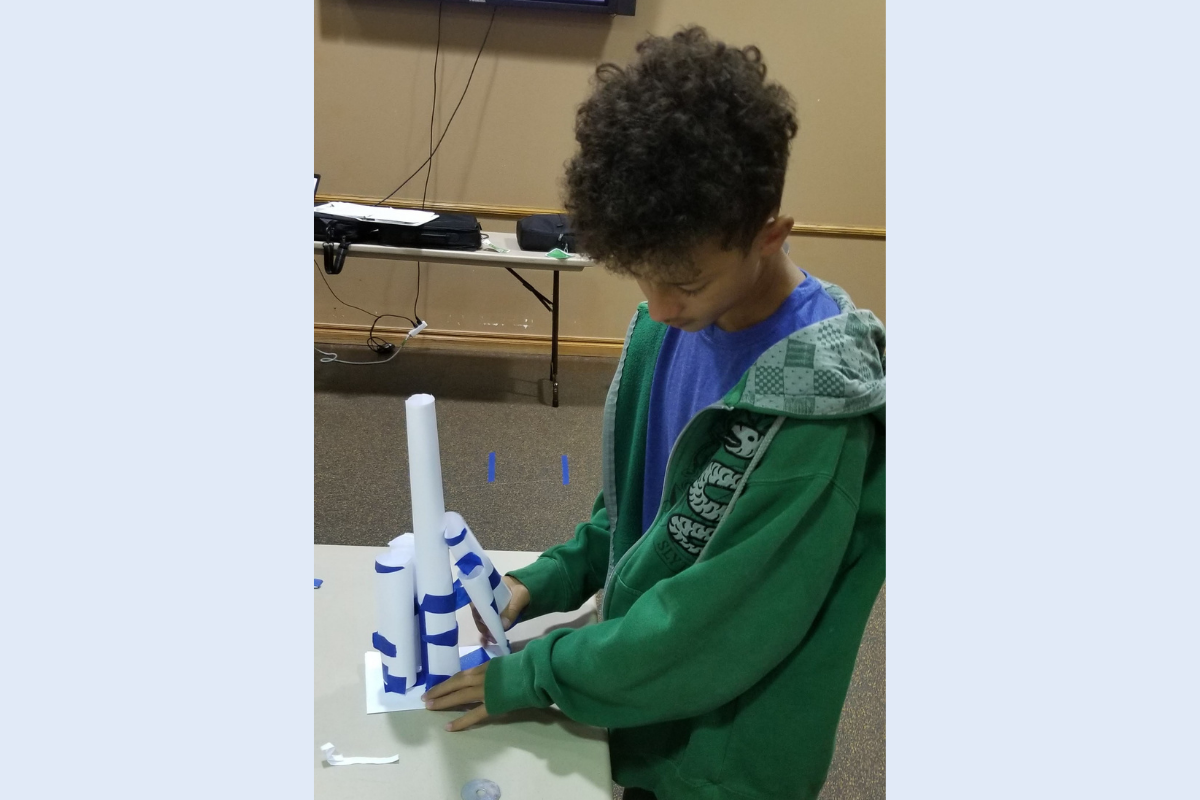 Pictured: STEM Pals participant
STEM learning served as a channel to foster deeper connections and build empathy. Tweens formed relationships with their STEM pals across the country, supporting one another during challenges and celebrating successes together. After tweens learned about the science behind cosmetics, they interviewed one of their cross-country pals via Zoom to learn more about them, then used design thinking to create custom bath bombs and lotions to gift to their partner. This simple project built STEM, empathy and interpersonal skills. When a senior forecaster at the National Weather Center's Weather Forecast office in Oklahoma explained the science of tornadoes, tweens also discussed and expressed empathy about the effects of tornado damage.
Through this new partnership of STEM Pals, tweens expanded their thinking on a range of topics. Technology enabled these tweens to connect with not only professionals and tweens in their own community, but also those across the country. As STEM learning took place, tweens also learned more about others' experiences and got outside their bubble.
Getting Connected to Converse
PLS's existing partnerships also provided chances to deepen conversations and expand the library's impact, even during a time when we must physically distance ourselves. When a local summer camp reopened this summer amid the pandemic, they faced a new slate of challenges — outside presenters were prohibited due to the pandemic and the camp lacked equipment to host virtual events. They sought solutions by reaching out to a long-time partner — the Pioneer Library System. For years, PLS has provided summer outreach to this camp, but clearly this year would look different. Library staff quickly devised a plan with the camp leader to adjust outreach services to fit this new environment. To accomplish this, PLS staff lent necessary technology and equipment to the summer camp to get campers connected to the library virtually.
Each week, campers and library staff met virtually to explore social issues in a safe space and identify current issues that were important to the group. Over several weeks, tweens identified and discussed local issues such as homelessness impacting the city, inclusion (the concept that everyone belongs), domestic violence, mental health and more. These issues were then tied to other conversations around identity, compassion and empathy, using literature as a way to introduce these topics. Finally, library staff called campers to action. Campers explored ways they could take steps to improve the issues their city faced and how to get others involved.
We found success in talking about tough topics with tweens by creating that space to voice concerns, share experiences and voice ideas about our current and future world. We often host community conversations for adults, but sometimes youth are left out of those conversations. This program provided an opportunity to raise every voice, especially in a time of turmoil and unrest in our community.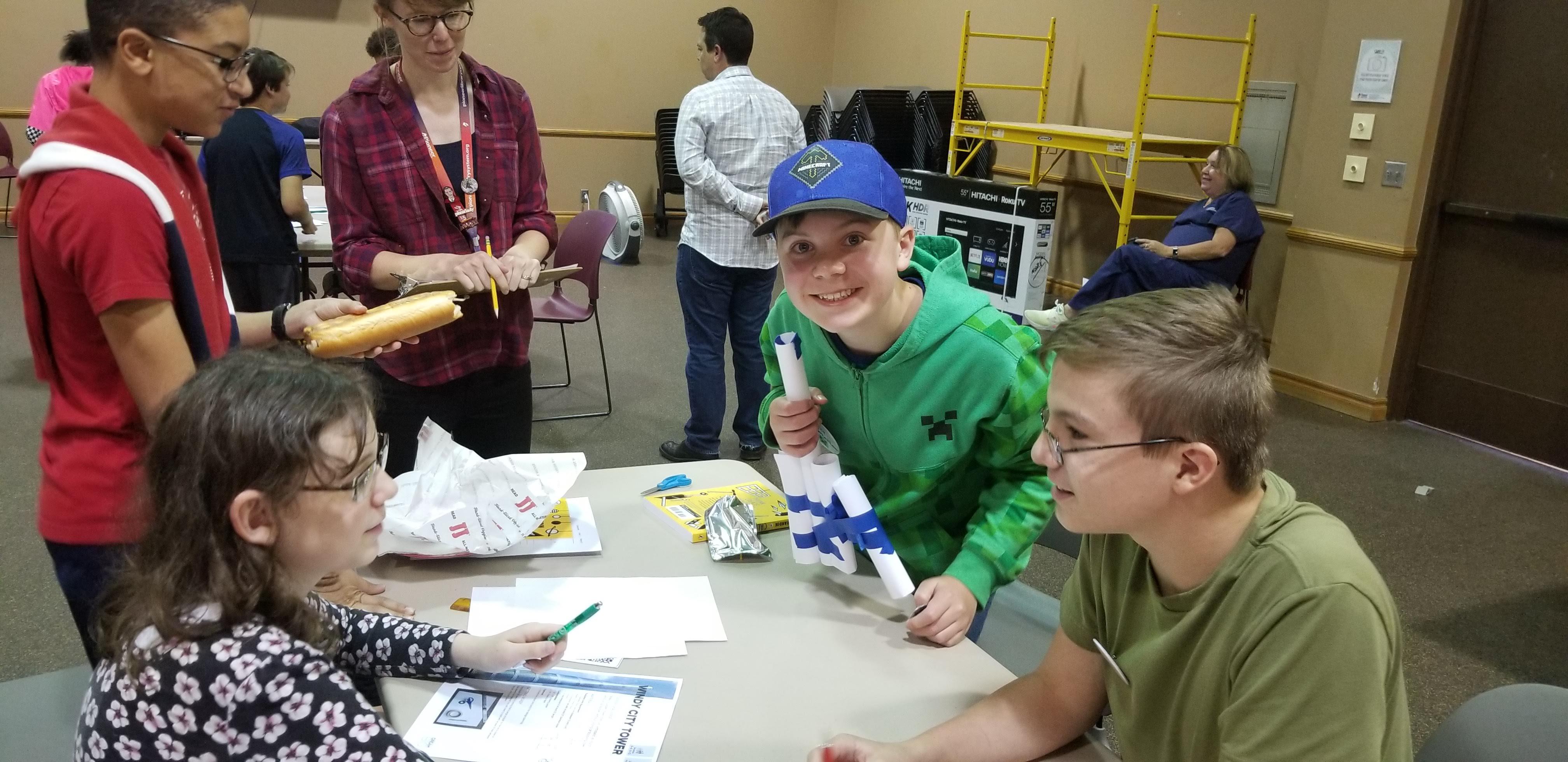 Pictured: STEM Pals group working on a project
Convening Conversations in the Time of COVID-19
In many ways, the pandemic has served as a catalyst to innovation. This has given us the opportunity to think outside the box, reevaluate services and prioritize what matters to our communities.
Virtual meetings have long been a way to connect across the country and around the globe before the pandemic, but they are even more prevalent now. For many, this is the first experience interacting virtually, and even youth, who were born in a world of technology, are experiencing isolation, anxiety and a loss of control during this time. The library can provide the spark to inspiration and connect youth with others in their community or from afar.
Fortunately, PLS had already incorporated a variety of technology into both internal and external services, making it possible to connect quickly with our new and existing partners. While there are limitations of meeting through a screen, tweens in both programs felt comfortable sharing their thoughts, concerns and ideas with one another because of the thoughtful environment created by the library. Whether facing hurdles of distance or a pandemic, technology allows us to keep in touch and carry on.
Our partnerships were key before the pandemic and continue to be crucial to our success. PLS staff bonded with PGCMLS staff and have continued to work together after the program ended. In a time of crisis, we were able to support and be supported by those who we have worked with consistently, both budding relationships and those we have partnered with for years.
Libraries are still pursuing our strategic priorities and offering above and beyond library services — they just come in a different package these days. STEM is just one piece of the puzzle and can serve as a conversation starter of larger issues. In digging deeper through our interactions in youth programming, we are helping build confidence, decrease anxiety and isolation and develop vital life skills that will benefit youth now and in the future.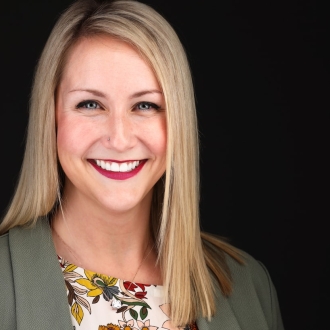 Kelly Sitzman
Director of Communications & Employee Development, Pioneer Library System
Kelly Sitzman is the director of communications & employee development for Pioneer Library System in Norman, Okla. She oversees the brand strategy and staff engagement for PLS's three-county system. Kelly graduated from the University of Oklahoma in 2015 with an MLIS in library and information studies. She has worked in a variety of leadership roles within PLS since 2013 and helped lead the opening of the system's 12th and newest branch in 2018. Kelly is a graduate of the ALA Leadership Institute, OLA Gold Leadership Institute and was recently recognized by OLA as Outstanding New Librarian.
About the ULC Partners for Middle School STEM Initiative
Developed in partnership with the National Center for Interactive Learning at the Space Sciences Institute and funded by the Institute for Museum and Library Services, this two year project focused on building community partnerships that resulted in increased science, technology, engineering and math learning opportunities for low-income middle school students in urban areas.
This project was made possible in part by the Institute of Museum and Library Services grant LG-95-18-0025-18.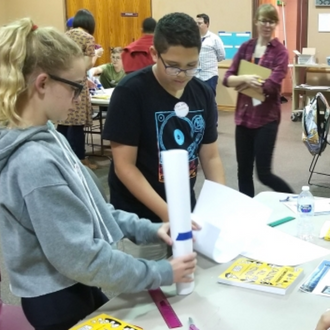 Engaging Youth of All Ages in STEM
Algona Public Library
Find out how Pioneer Library System used STEM education to engage youth and foster conversations about diversity, representation and empathy.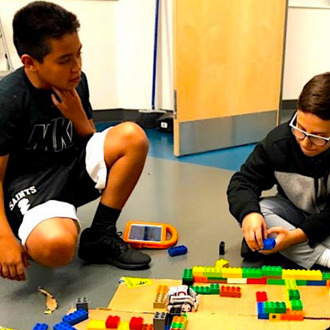 Connecting and Engaging Tweens as "STEM Pals"
Prince George's County Memorial Library System
Discover how Prince George's County Memorial Library System used technology to foster connections between tweens in two different parts of the country, all while growing their intellectual curiosity and confidence with STEM.