Engaging Youth of All Ages in STEM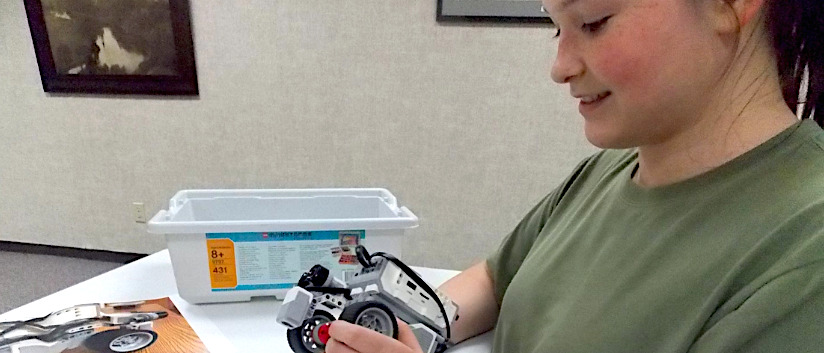 Pictured: Student STEM participant at Algona Public Library
Public libraries have always been at the forefront of engaging local youth, especially in providing science, technology, engineering and math (STEM) learning opportunities geared towards developing the future workforce. Now in the midst of the coronavirus pandemic, libraries are finding innovative ways to offer virtual STEM programming and creative activities to younger patrons.

Read below to learn how libraries across North America have adapted their STEM offerings to keep youth learning, despite the new challenges of COVID-19.
Roanoke County Public Library
As parents were forced to become educators during the pandemic, RCPL staff quickly discovered many were struggling to find hands-on educational activities to meet the developmental needs of their children and to supplement more formal virtual learning. To create innovative ways to help educate and empower the community, RCPL branch manager Randi Wines worked with her staff to create STEM kits available for pick up in-library or curbside, and to develop complementary virtual programming.

RCPL's recently rebranded Wonder Packs are geared toward children ages two through eight, and designed to promote essential early literacy skills. Each kit includes a resource guide for parents detailing which early literacy skills are the focus of the kit, and outlining ways they can expand upon them. The Mad Scientist program is geared for children ages seven and older, and combines a pick-up STEM kit with a corresponding Zoom program. Each kit includes an information packet, complete with worksheets to practice principles being learned, and four science experiments revolving around a similar theme. Patrons are invited to complete one of the experiments during a monthly virtual event. The online program gives staff time to interact with patrons and expand the space for learning.
Staff has learned to be flexible regarding the way they view age ranges, realizing that learning doesn't always coincide with perceptions surrounding birthdates. Also, while each kit is geared toward a specific age group, increased awareness that many parents are teaching multiple children of differing ages has brought about a shift in practices. Programs have been expanded to allow for multiple age groups to participate. The feedback has been overwhelmingly positive, demonstrating how vital the kits have been in filling the educational gap created by the pandemic, while children are unable to physically attend school.
Tips for Engaging Young Learners in STEM During COVID:
Make kits that are fun and engaging.
Use materials that can be found around the house (for patrons who may be unable to get kits).
Add additional educational components that explain the core concepts or give parents additional resources to build upon.
Find ways to engage multiple ages with one kit.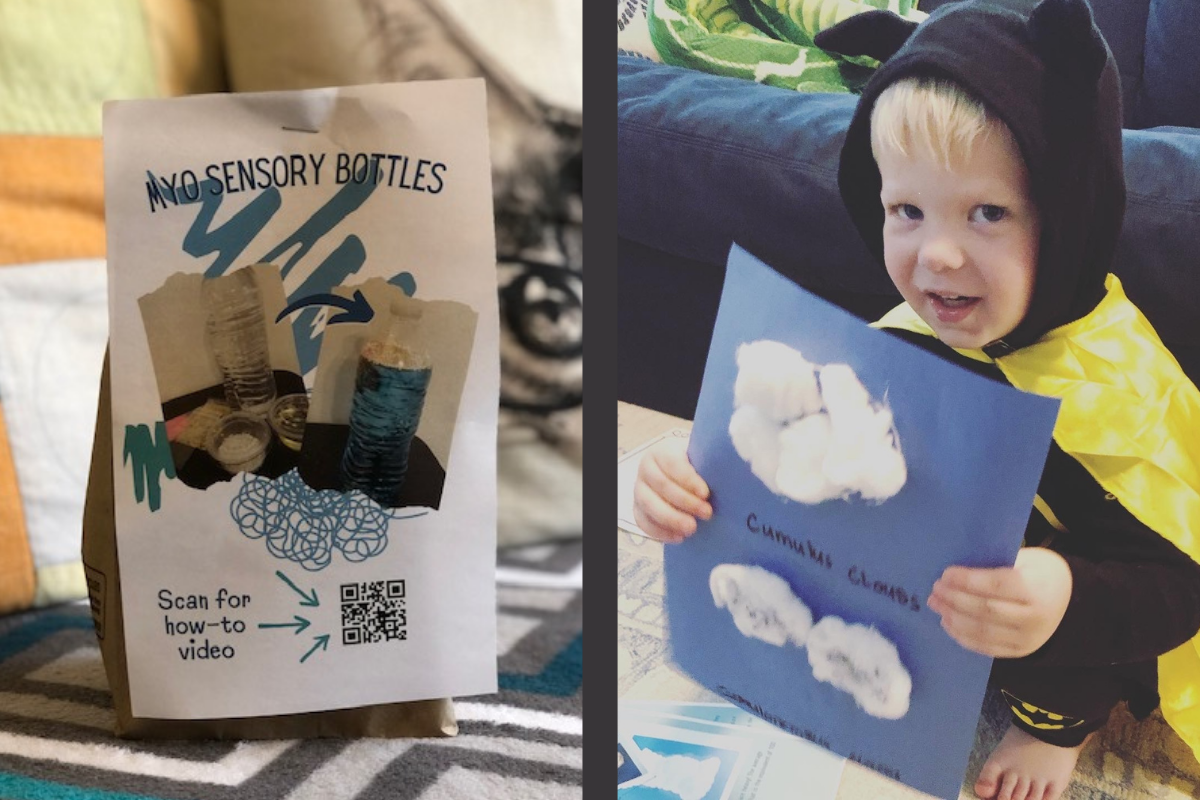 Pictured: STEM kit and young STEM participant at Roanoke County Public Library

Algona Public Library
The Algona Public Library in Algona, Iowa brought STEM to their Summer Learning Program as part of ULC's Partners for Middle School STEM cohort. The team wanted young people to associate learning with fun and see that STEM is a natural part of everything that we do. We can be more than just consumers of STEM, we can be creators.
One of the big lessons learned is that STEM is everywhere. The library was able to build on relationships within their community to support STEM activities in new ways. What was once a craft project with the local quilters group became a math and engineering project developed with STEM terminology. What was once a fun activity in the kitchen became math and science as materials were measured and combined and created. By reaching out to local engineers, young people saw how building with LEGOs translates to design.
Interviewing architects who were designing plans for the renovated library helped young people to see the possibilities for their own imaginations to design and create. Working with ULC's STEM cohort caused us to look at what we are doing in a new way. Instead of just creating fun activities, we now consider the STEM skills that are being strengthened as a result of the activity.
Top Tips to Engage Middle School Youth
Make it fun – It can't seem like school.
Make it relevant – What are they interested in and how can you bring STEM into their interests.
Take it outside the library walls – Kids love field trips, both virtual and real.
Bring in the experts - You don't have to know everything. Guest presenters allow young people to see how STEM can become a future career.
STEM doesn't always involve computers - Think outside the box to see how STEM is a part of just about everything.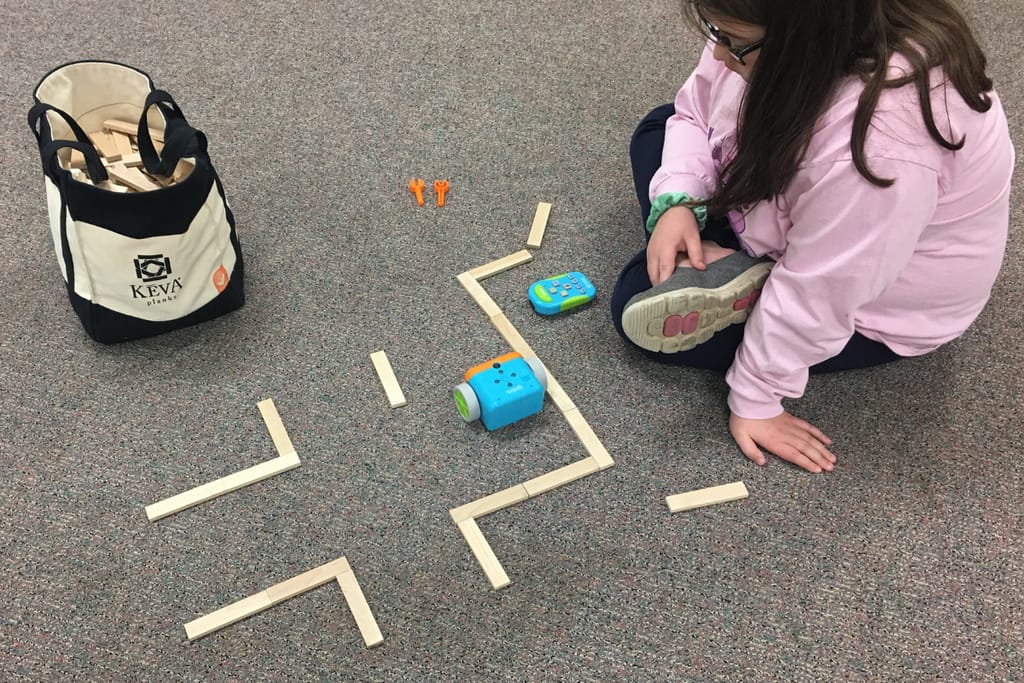 Pictured: Student STEM participant at Algona Public Library

San Francisco Public Library
"Stay Stem-tastic" is the closing line of each STEM Challenge Yo'Self episode created by the San Francisco Public Library. When the team realized that libraries would remain closed during the summer, they quickly unplanned hundreds of STEM programs and created an original web series for youth with a handful of youth librarians before they were deployed as Disaster Service Workers. The library pulled from tried-and-true favorite experiments that could be replicated with common household items. Ileana Pulu (Youth Development Coordinator) and JoSep Ferrer (Youth Service Tech Librarian) then worked with local teens from the YELL (Youth Engaged in Library Leadership) virtual cohort to continue the series built by teens for younger kids. This resulted in 29 more stem-tastic challenges, each having a live premiere on the SFPL YouTube channel during Teen Takeover in October 2020.
Why is STEM important to teens? Informed by the research of ULC and the National Summer Learning Association, SFPL strategically focused on STEM learning opportunities for youth during the summer. Public libraries are uniquely positioned to provide teens with leadership experiences to rediscover the library as a place to create, take risks and be a mentor to younger kids.
STEM Challenge Yo'Self offered the opportunity for teens to tap into their scientific knowledge, design an experiment that they would have enjoyed as a young kid, learn how to film and edit videos and work collaboratively to benefit their community. During COVID, providing teens with meaningful workforce development experience is paramount.
As teens learned to navigate distance learning, library staff listened, experimented and worked collaboratively in pairs and groups for an interactive and safe experience. Teens had access to library leaders with expertise in managing social media accounts, graphic design, curriculum design, story boarding, filming, editing, marketing and content creation. This resulted in original challenges that were a combination of collaborative team work and independent work with peer analysis and a focus group to provide quick feedback.
Tips for Working with Teens
Use icebreakers as inspiration.
Be transparent to build understanding of community impact and project goals.
Offer more time for individual and group work. Let it drive questions, feedback and collaboration.
Provide templates, timelines, critical feedback and guidance so teens feel supported.
Be open to teens' expertise and lean into letting teens lead.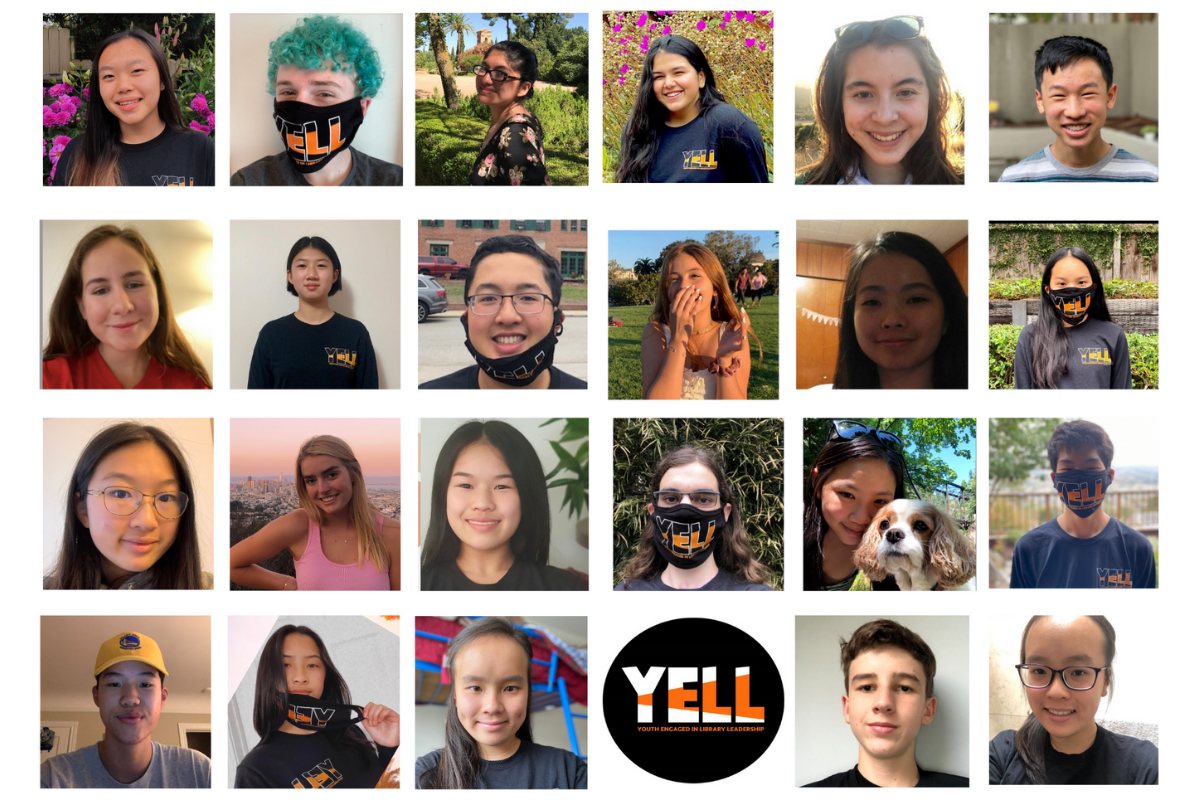 Pictured: Teens from SFPL's YELL (Youth Engaged in Library Leadership) virtual cohort

About the ULC Partners for Middle School STEM Initiative
Developed in partnership with the National Center for Interactive Learning at the Space Sciences Institute and funded by the Institute for Museum and Library Services, this two year project focused on building community partnerships that resulted in increased science, technology, engineering and math learning opportunities for low-income middle school students in urban areas.
This project was made possible in part by the Institute of Museum and Library Services grant LG-95-18-0025-18.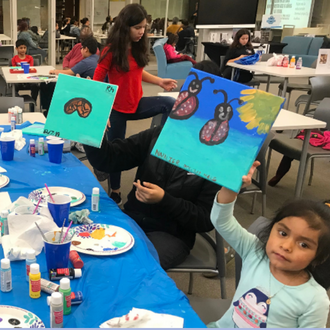 STEM Programming En Español
Gwinnett County Public Library
Learn how Gwinnett County Public Library created a series of STEM programs in Spanish that focused on blending science and art.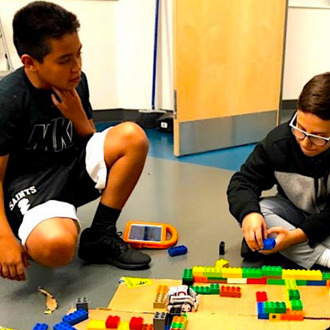 Connecting and Engaging Tweens as "STEM Pals"
Prince George's County Memorial Library System
Discover how Prince George's County Memorial Library System used technology to foster connections between tweens in two different parts of the country, all while growing their intellectual curiosity and confidence with STEM.