Digital Navigator Profile: Amanda Perry
Q&A with Amanda Perry, Associate Librarian, Salt Lake City Public Library

Now being piloted by Salt Lake City Public Library and the National Digital Inclusion Alliance, the Digital Navigators service model positions trained individuals to provide phone-based support for issues related to the full spectrum of digital needs.
ULC is connecting with Digital Navigators for one-on-one discussions of their work on the forefront of this exciting new initiative. Read the third interview in this series below, featuring SLCPL Associate Librarian Amanda Perry.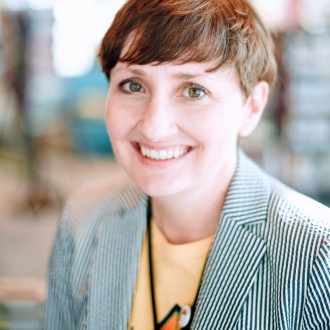 Q&A with: Amanda Perry
Digital Navigator and Associate Librarian, Salt Lake City Public Library
Amanda Perry has a background in film and media arts from the University of Utah. She has been a part of the SLCPL team for 20 years, starting as a library aide, progressing to associate librarian and now also as a Digital Navigator. She became a passionate member of SLCPL's Committee for Digital Inclusion at its inception, leading the Creative Lab makerspace at her branch, located in Salt Lake City's socioeconomically diverse Marmalade District.
Start with knowing the demographics and connectivity data of your communities so you have an idea of who needs help and where, and then what resources are available to assist those in need.
Why is this work especially critical right now?
Digital Navigators work became imperative this year as COVID-19 shut down many in-person resources that individuals utilized at the library, including basic internet access. Without these services, people struggle to do basic things like check email, go to school and apply for employment.
In Salt Lake City, the public libraries are one of the main points of access to technology for many individuals, and when patrons were not able to use these services in-person, there was a gap to services that was left behind. This was one of my main concerns as a librarian. I knew that many people would be without the same access to services, so this work has become crucial in helping people find solutions to internet and technology needs.
How has this work changed your perception of the role of libraries in meeting digital needs?
Being involved in this project has affirmed and personalized the digital needs of our communities. I was aware of the need for services before simply by observing it in-person, but now I have a story attached to each individual with whom I speak.
I am informed about what they are facing without the needed technological resources available to them, and I gain a broad view of how many people in our community are struggling to find the adequate resources to be able to keep up with current life demands. Being able to provide devices and the internet and hear about the impact it is making to people's lives is remarkable, and it feels like we're giving people a needed helping hand.
How do you explain your daily work as a Digital Navigator in your own words?
I would describe it as being similar to a technology case manager. I receive the information on the intake form and get a general idea of what services may be needed. I then contact the person and explain the services, go over a skills assessment and then we come up with what needs are to be met and a goal to meet those needs. I then work on finding the best resources for the individual and remain in contact until the goal is met.
Can you share an example of feedback or an experience from this work that has been meaningful to you?
It's early on in the project, but so far every person I've spoken to has left an impression on me. I can tell that they are surprised at the prospect that someone is reaching out and willing to help them get resources they've desperately needed.
One of the very first individuals I helped was living without internet or a device and couldn't afford to buy one, and when he received both a Chromebook and a library hotspot he told me that, "You'll never know how much I appreciate this. You have opened up the world to me."
What tips do you have for other Digital Navigators or library systems who are just getting started with this work?
I think to start with it's helpful to know the demographics and connectivity data of your communities so you have an idea of who needs help and where, and then what resources are available to assist those in need. Also, it is helpful to have people working as Digital Navigators who are passionate about helping the community and being able to communicate and problem solve with the individuals who need services.
We're learning as we work and I think just having the experiences to share with other communities will be helpful to those who want to implement similar programs.
About the Digital Navigators Project
In partnership with the Salt Lake City Public Library and National Digital Inclusion Alliance, ULC is advancing a new Digital Navigators service model to help libraries address the new and intensified digital access barriers resulting from COVID-19. Now being piloted by SLCPL and NDIA through September 2021, the Digital Navigators model offers a replicable blueprint for meeting the digital needs of underserved community members via phone-based support services.
This project was made possible in part by the Institute of Museum and Library Services grant number LG-248566-OLS-20.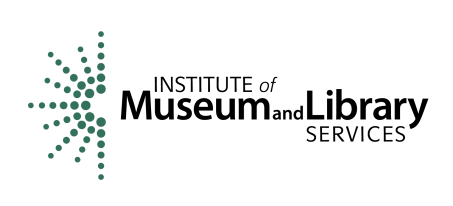 Digital Navigator Profile: Ali F. Abid
Salt Lake City Public Library
ULC connected with Ali F. Abid at Salt Lake's Catholic Community Services to learn more about his role as a Digital Navigator helping to engage and assist community members with digital barriers.
Digital Navigator Profile: Esmeralda Avalos
Salt Lake City Public Library
ULC connected with Salt Lake City Digital Navigator Esmeralda Avalos to learn more about her role helping to engage and assist community members with overcoming digital barriers.