Cornerstones in a Culture War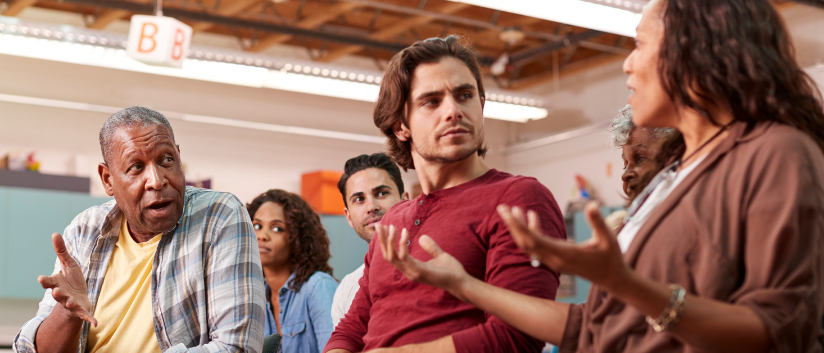 Written by Shari Henry, Director of Democracy and Community Impact, Urban Libraries Council
It's often said that libraries are cornerstones of democracy. Librarians who have, for years, accepted that role with honor, are now finding themselves in the midst of a culture war where they are needing to take a stand defending it.
In an interview with I Love Libraries, Dan Rather calls libraries "civic institutions that welcome anyone who wishes to become a more informed and independent citizen." He continues, "There is no other public resource that so well encapsulates this aspirational notion of democracy. Through the library, through books, through knowledge, through access to technology, we all can improve to become better, more learned, versions of ourselves and, in turn, be better neighbors to those around us."
We at ULC take our role in standing for democracy, and supporting libraries as they do the same — seriously. We have issued a Declaration of Democracy which has garnered over 80 signatures from library CEOs and other leaders around North America. The Declaration was borne out of the belief that public libraries are critical cornerstones of democracy and that as library staff of North America's urban public libraries, we must commit to preserving, protecting and advancing the highest hopes and ideals of democracy so all members of our communities may fully participate in the democratic process.
ULC uses the Declaration as a platform to inform ULC's work in advancing democracy, and ULC members use the declaration with their boards, staff and communities to articulate the library's commitment to democracy, especially surrounding the freedom to read and the freedom of speech critical to healthy societies.
Building upon the efforts of a Democracy Working Group formed during the pandemic, we have also formed a new Democracy Advisory Group comprised of library CEOs, deputies and DEI leaders. The group will meet bimonthly over the course of the year, focusing on the five bullets as outlined in the Declaration.
By mid-year, we will make available to ULC members a Leadership Brief and FAQs you may use in training new staff, communicating with stakeholders and messaging to the public. By year's end, we will share a white paper and toolkit. Throughout the year, please keep your eyes open for special democracy-centered webinars and virtual gatherings.
As those of you who are active on our listservs and participate in our regular calls know, we are talking a lot about rising security issues brought on partly by the ratcheted-up rhetoric, book challenges and how we maintain our reputations as well-trusted institutions in an increasingly polarized society.
We welcome all ideas and hope you will consider contributing to, and taking advantage of, the body of knowledge we are sharing. What better way to engage in democracy than to participate with your peers as we consider how we stand together in standing for all?
ULC's Declaration of Democracy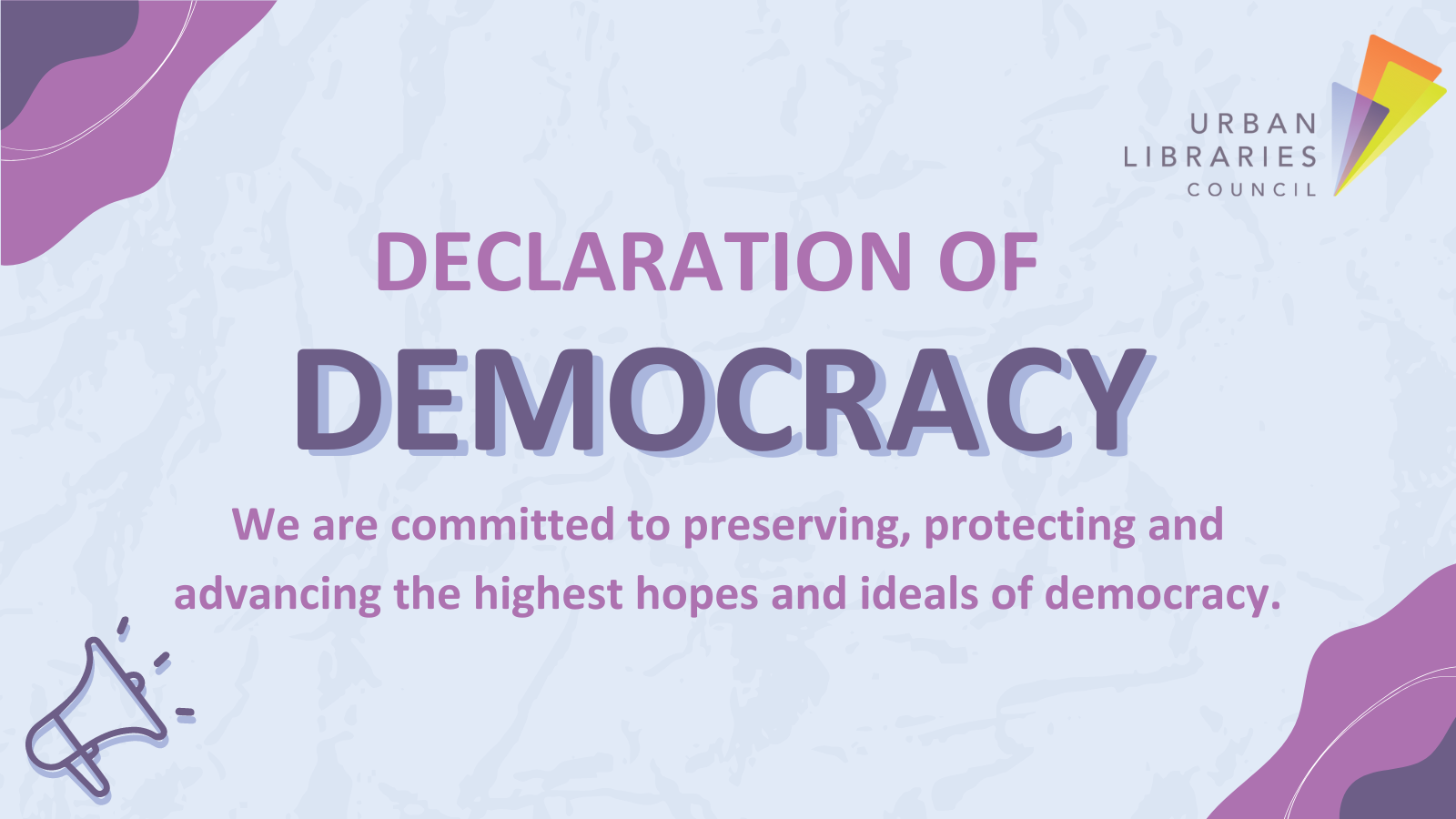 As leaders of North America's public libraries, we are committed to preserving, protecting and advancing the highest hopes and ideals of democracy so all members of our communities may fully participate in the democratic process.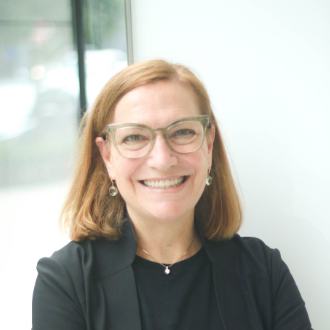 Shari Henry
Director of Democracy and Community Impact, Urban Libraries Council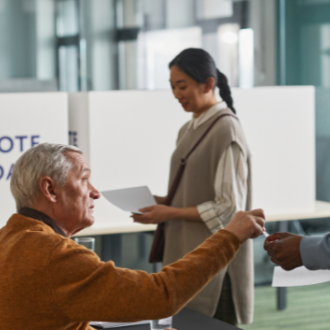 Ballot Wins for ULC Member Libraries
Take a look back at how our member libraries performed in local ballot initiatives in 2022.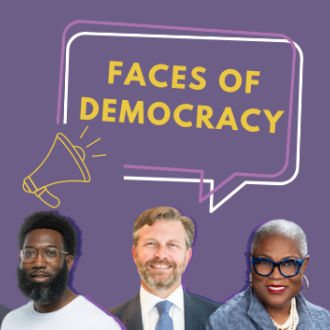 Faces of Democracy: Libraries as Leaders for Civic Engagement
Across North America, public libraries are stepping up as leaders of democracy and civic engagement in their communities.