3 Ways Libraries Can Make Media Mentorship Real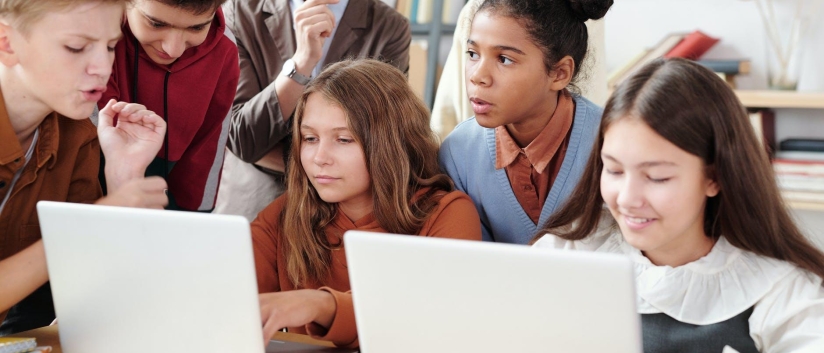 By Lisa Guernsey, Director of Teaching, Learning & Tech Program, New America
The task of helping people make sense of digital information is taking on new urgency. Analysts who observe Facebook and Twitter worry about the explosion in the sharing of misleading or false information. Parents and educators worry as young people tap into new streams of information or opt out of reading traditional print books and newspapers. And young people themselves are seeking out new ways to improve their well-being and sort through what they see on their screens.
As librarians, your role in this space is vital. Finding ways to tweak your everyday work can lead, over time, to more significant changes, helping members of your community become savvier consumers and feel more confident in using and sorting through new media. Every moment counts — from the one-to-one interaction at the reference desk, to the sharing that happens over Facebook, to those 'aha' moments when community members are taught a new skill for searching, finding and discerning. These are the moments that bring us closer to having a more informed and media-savvy citizenry, and ultimately a stronger democracy.
Over the past several years, I've been helping to lead a few projects at New America that focus on the skills of librarians across this confusing and complex space. The projects explore how to promote media mentorship — the act of mentoring and providing tailored guidance to students and families in selecting, analyzing and using media to support learning.
Media mentors represent an evolution in librarianship, one the Association of Library Service to Children has been championing for years. They share similarities with librarian digital navigators, who help residents learn how to use new technologies and gain access to tools and content for school or to apply to new jobs. One of our recent reports, Public Libraries and the Pandemic: Digital Shifts and Disparities to Overcome, explains how these roles are helping libraries be more responsive to the needs in their communities. In both cases, whether media mentor or digital navigator, the emphasis is on mentoring and one-on-one support, using the power of human relationships and social connection to help people find their way and learn to participate fully in this Digital Age.
Librarians are excited about taking on these roles, but it can all be a bit overwhelming without details and ideas for next steps. These concepts need to be integrated into daily routines. One librarian, quoted in Lessons from the Illinois Media Mentorship Project, put it this way: "I'd like to bring the conversation down from the conceptual plane to concrete plane."

What are some actions to take this month and for the next school year? How might you use funds from the American Rescue Plan or advocate for programs in next year's budget? What should you shift in your current professional learning programs?
Below are three ideas to help. They build on recent conversations in New America's media mentorship projects with librarians, library users and, importantly, non-library users about what they need and want.
1. Don't fixate on tech. Sneak it into interesting programs on history, science or current events.
In building media mentorship programs in Maryland and Illinois, we were reminded that parents of young and school-age children do not make explicit statements like "I need to learn about digital media environments" or "I want to figure out how to use new technology with my kids." Instead, they are often simply looking for content that will bring joy and smiles to their family.
Similarly, adults (whether educators and other community members) are not necessarily looking for broad guidance on technology choices. Instead, they have a topic they want to learn more about, whether it's climate change or how to find support groups for mental health, and they may not realize that, say, podcasts or TED Talks could be among the media they could tap into.
So, sprinkle in some quality options for new media when you can. Books should definitely be on the list (print and electronic) but also offer new tools — such as hashtags to follow on Twitter, or video series offered by cultural museums — that represent what well-designed and engaging digital media looks like. And there are ways to sneak in references to media literacy specifically: When presenting a curated list for learning about historical or current events, add in references to fact-checking sites (like Snopes) and model what it looks like to verify sources and avoid misinformation.
2. Display your mentorship expertise through new media and community platforms.
In Harford County, Maryland, for example, librarians have been using Instagram (@hcplmediamentors) to showcase different media and offer tips and tricks for making good decisions about using screens for learning. In Homer, Alaska, librarians have teamed up with the public radio station for read alouds.
Don't be afraid to harness the power of media platforms to augment your audience and showcase your skills at curating and connecting people to ways of learning about technology and new media. In the book Becoming a Media Mentor, authors Claudia Haines and Cen Campbell give examples of libraries creating maker kits that include hands-on materials, like Legos, copper tape and small LED lights, with information on getting instructions digitally and learning how to code via community programs for kids.
Partnering with local media, schools and early learning centers can be a smart way to build capacity for these kinds of programs — and reach people who may not originally see the library as a source for digital media support. Ask yourself: Are we taking full advantage of community partners and various media platforms to show off our stuff?
3. Exchange ideas with librarians across your community through shared lunches or evening gatherings.
It is impossible for any one librarian to stay on top of all the trends and changes in the digital media landscape. Staff members will need to lean on each other and the resources of organizations like the Urban Libraries Council. And don't forget about the other librarians, teachers and instructional technologists in your community coping with the same overload.
Think about hosting casual, light-lift events such as monthly book clubs or brown-bag lunches so that mentors across a community can learn together and get to know one another. Creating low-stakes but highly interactive meetings can help people learn new lingo, hear different viewpoints and get ideas for new books, videos, podcasts, websites or apps to share with library patrons. It can also open avenues for eventually sharing resources across systems, such as having public librarians share new digital materials with school librarians and vice versa.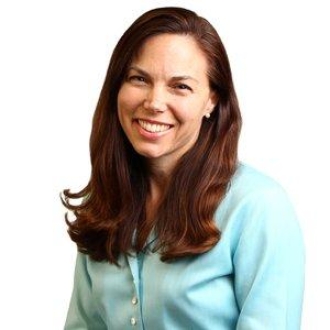 Lisa Guernsey
Director, Teaching, Learning & Tech Program, New America
Lisa Guernsey is director of the Teaching, Learning & Tech program and senior advisor to the Early & Elementary Education Policy program at New America. She also co-founded and leads the Learning Sciences Exchange fellowship program at New America. Guernsey focuses on new approaches to help students and families succeed in the digital age, and her work involves leading teams of analysts and writers to translate research, examine policies, and generate new ideas for developing high-quality learning opportunities for underserved and historically disadvantaged populations. Prior to her work at New America, Guernsey was a staff writer at The New York Times and The Chronicle of Higher Education and has contributed to national publications including Scientific American, The Atlantic, The Washington Post, Newsweek, Time, Slate and USA TODAY. Guernsey holds a master's degree in English/American studies and a bachelor's degree in English from the University of Virginia. She lives in Alexandria, Va. with her two daughters and you can find her on Twitter @LisaGuernsey.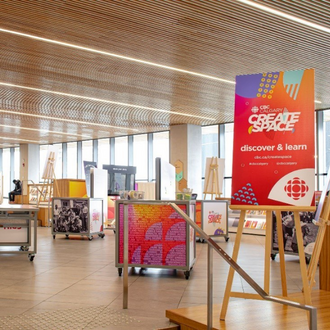 Strengthening Media Literacy in an Age of Misinformation
Calgary Public Library
Discover how Calgary Public Library has taken a leading role in fostering media literacy and building connections between the public and the media.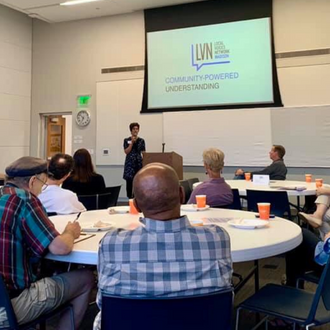 Local Voices Network: Using AI to Elevate Community Voices and Inform Library Planning
Madison Public Library
Learn how Madison Public Library partnered with Cortico's Local Voices Network to capture community conversations and make community-informed decisions.