Local Voices Network: Using AI to Elevate Community Voices and Inform Library Planning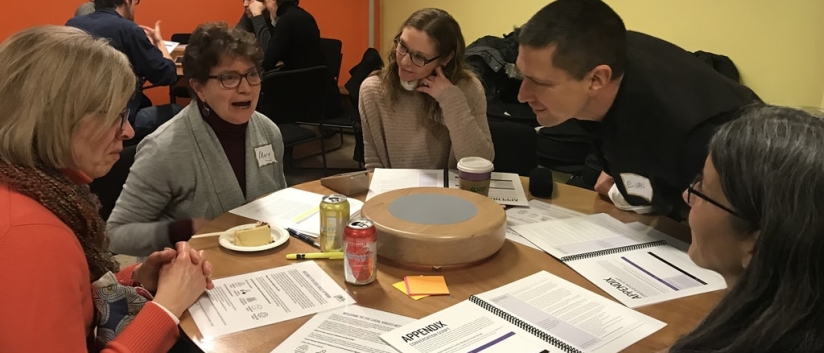 How can AI change the social conversation?
Social media and national news have divided our country in polarizing ways that allow for fewer cross-cultural and cross-perspective conversations. The Local Voices Network developed by the nonprofit Cortico in cooperation with the MIT Media Lab, uses "Digital Hearth" technology to create community-led facilitated dialogue on issues of local importance to improve our understanding of one another. Cortico envisions a country connected through more constructive and empathetic public dialogue that includes diverse perspectives focused on local community concerns.
How It Works
The Local Voices Network is designed around three core efforts:
Facilitating in-person conversations
In a time when news, social media and general conversations have grown more divisive, hosting facilitated, in-person conversations guides participants in meaningful, in-depth discussions about local topics of importance.
Connecting conversations digitally
A "Digital Hearth" records the sessions and allows conversation hosts to include curated quotes from other conversations as prompts, connecting conversations together and including new perspectives into group conversations. As the network grows, facilitators and participants will be able to connect to other communities to gain new perspectives on similar issues.
Elevating voices into the public dialogue
Conversations are recorded and uploaded into an AI-powered platform developed by Cortico that allows users to search through the aggregated conversations. These conversations, transcribed and searchable, allow stakeholders (e.g., local media, city officials, political candidates and researchers) and the general community unprecedented access to a wide variety of perspectives through a transparent process. As people connect to others through these facilitated conversations, stakeholders can learn from the hopes and concerns of community members.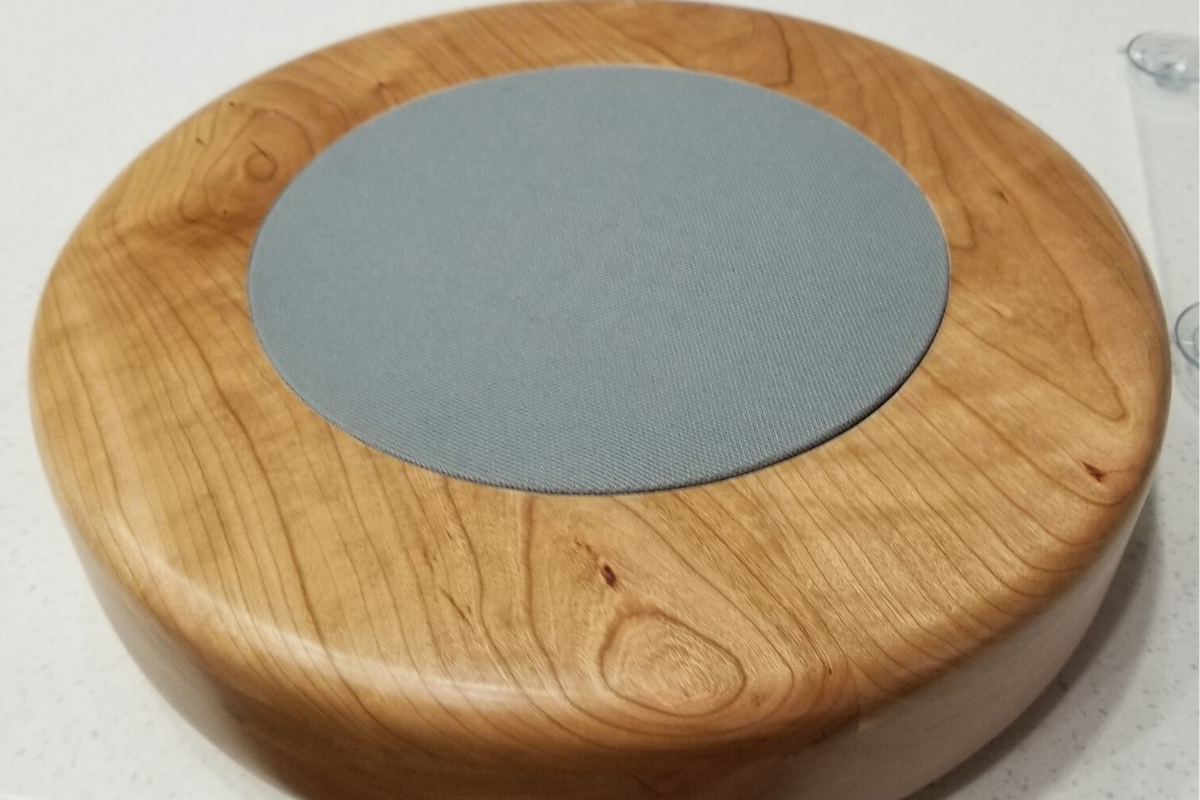 Photo of Digital Hearth
Photo credit: Madison Public Library staff
LVN Madison Partners with Madison Public Library
Public libraries often play a critical role in fostering community conversations and furthering cross-cultural understanding. In Fall 2018, UW-Madison political science professor Kathy Cramer — author of The Politics of Resentment and senior advisor of the LVN Madison effort — contacted Madison Public Library Director Greg Mickells to inquire about the possibility of a library collaboration. It was a natural fit – recognizing the project reflected the library's focus on providing a platform for innovation in the community, Madison Public Library became the first public library to work with LVN on a full-scale pilot.
LVN Madison was originally planned as an effort to inform local media and the public in advance of the April 2, 2019, mayoral and council election in Madison. LVN Madison changed its focus when — early in the training of volunteer facilitators — it was discovered that keeping the conversations open on many topics was more inclusive and a better test of the system. That spring, LVN Madison hosted over 60 conversations leading up to and just after the April 2 election, and a partnership with Madison newspaper The Capital Times resulted in a series of articles sharing conversation clips from LVN Madison on topics such as affordable housing, public transportation, climate change and racial disparities.
The LVN team trained volunteer hosts, who committed to holding three to four conversations. Hosts checked out the Digital Hearths and conversation toolkits from all nine Madison libraries and hosted conversations in various locations throughout the city, including libraries. Library staff worked with LVN to create procedures for checking out the devices and guides for uploading the recorded conversations to the LVN platform, and they provided troubleshooting for the Digital Hearth technology. When the Digital Hearths were returned to the library, staff uploaded the recordings to Cortico's network. Library staff were instrumental in providing on-the-ground feedback of how the devices worked after multiple uses and how the checkout and uploading procedures could be improved, providing the knowledge needed to expand the technology's use to other cities and public libraries.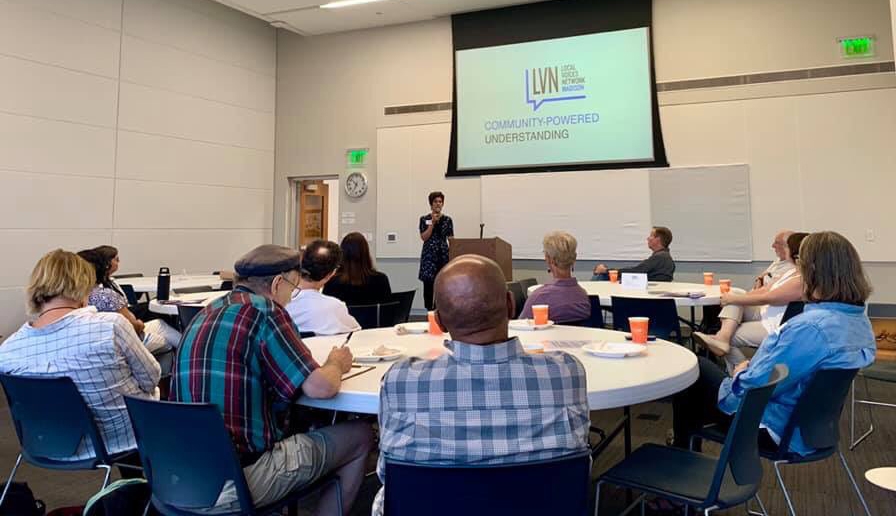 Kathy Cramer leading a moderator training at Madison's Central Library
Photo credit: Madison Public Library staff
To date, 80 conversations have been held in Madison, with 382 people participating. Additional news articles have featured conversations on health care, the Muslim experience in Madison, and K-12 education.
The program has created an opportunity to bring new voices to news coverage. LVN has since expanded to New York City and Boston, both in cooperation with local public libraries, and there are plans to expand to Birmingham, Ala., later in 2019.
Libraries Learning from LVN
Deb Roy, cofounder of Cortico and director of the MIT Media Lab's Laboratory for Social Machines, says in his introductory video to the LVN project, "We're ready to build out a network that empowers people everywhere to connect within their own communities, amplify their voices through local news media, and build shared understanding across the nation. It's a new model for meaningful engagement, and a vital new resource for researchers, journalists, and public officials. We want to put a Digital Hearth in every library in America — all 17,000 of them."
A major outcome realized through the LVN Madison pilot was the realization by Cortico that public libraries are a critical strategic partner to assist with community connections, have systems in place to handle the distribution needs of the program and staff expertise to address the logistics of the project.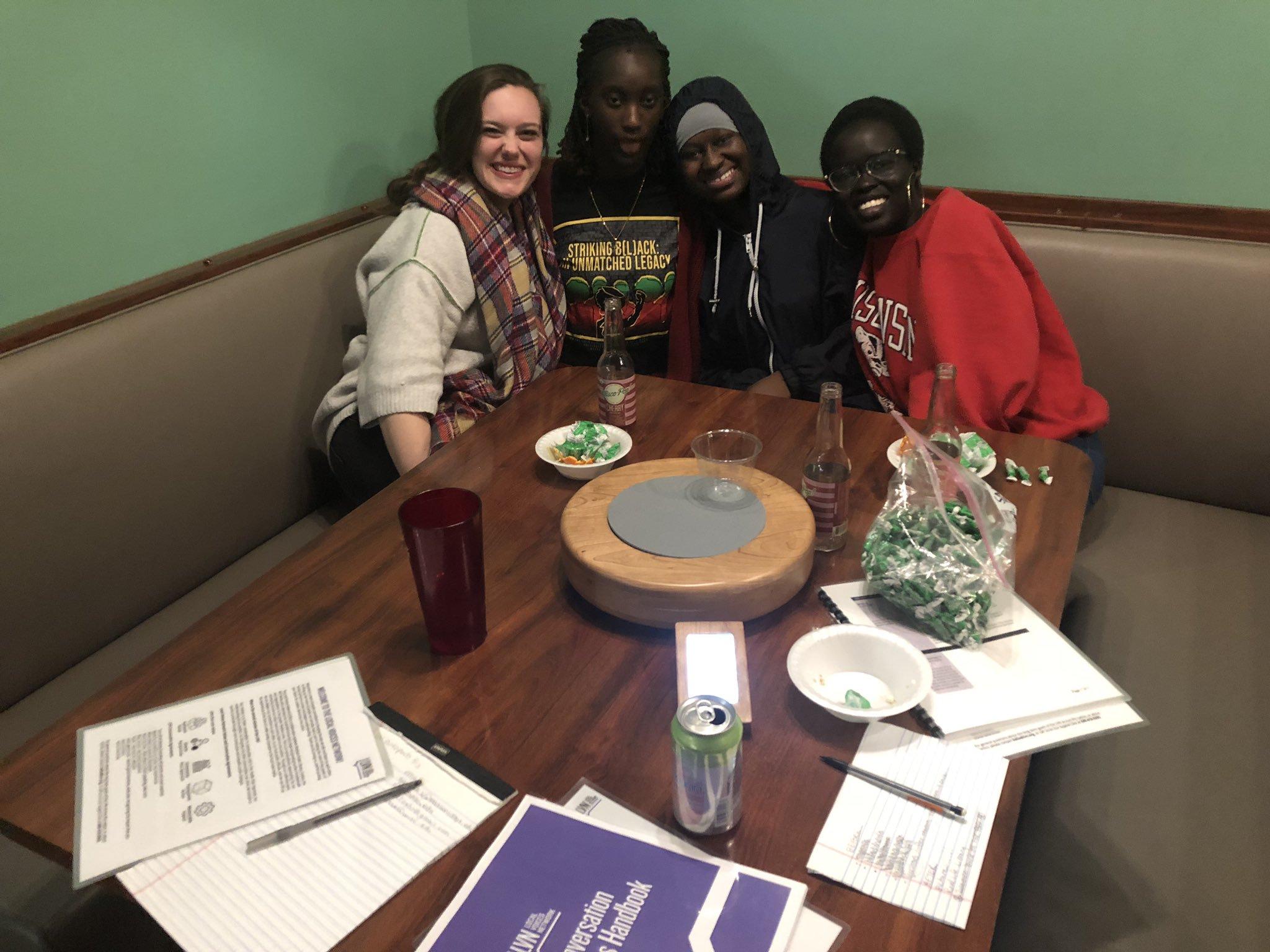 A conversation circle meets at Short Stack, a local restaurant
Photo credit: Cortico
Through our partnership with LVN, we are using the Digital Hearth in our own planning for a new library — the Imagination Center at Reindahl Park. That site on the city's underserved east side was chosen through an earlier planning process that involved a similar approach of recording community conversations and identifying common themes and concerns. Library Planner Kevin Englebert recently hosted two conversations about the proposed new library and will host other conversations as he wraps up his community engagement process in 2019. Madison Public Library plans to continue to use the Digital Hearth to conduct conversations to further engage residents around public library issues and inform and inspire us to improve buildings, services and programs. We are excited to see how this effort plays out in New York City and Boston and to begin having larger conversations about the use of this technology in libraries, while continuing to learn more about our own community.
Tana Elias is the digital services and marketing manager for Madison Public Library, where she manages branding, promotion and communications across all platforms. As a member of the library's management team, she also coordinates grants and helps set the library's strategic direction.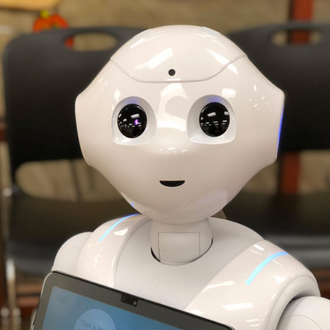 Whatcha Gonna Do When They Come for You? Libraries, Robots and AI
Roanoke County Public Library
Advanced technology is arriving quicker than we know. Robots and artificial intelligence are now a reality, not just an idea. Learn how Roanoke County Public Library is trailblazing new paths for library leadership in emerging tech.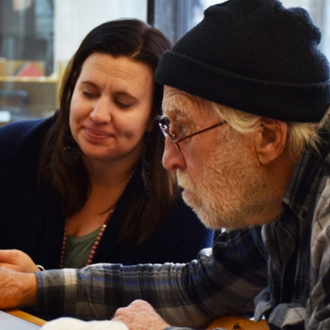 Leading Digital Inclusion in Salt Lake City: Interview with SLCPL's Peter Bromberg
Salt Lake County Library
ULC reached out to SLCPL's Executive Director Peter Bromberg to discuss Salt Lake City's unique digital inclusion needs and how the library is leading efforts to strengthen its communities in the digital age. Read the full interview below!