Try, Adapt and Explore: STEM Summer Learning in Cedar Rapids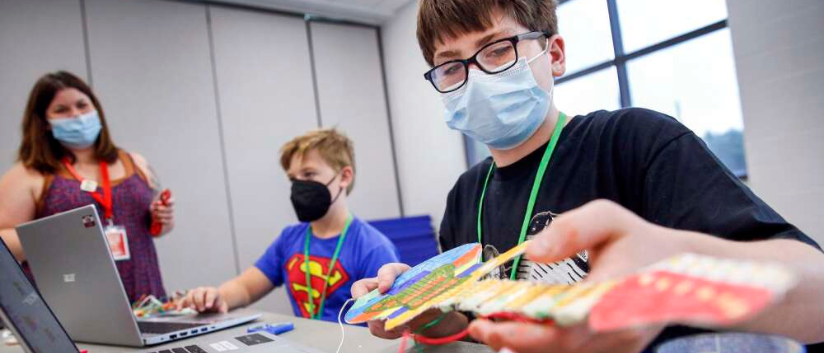 When our Downtown Library caught on fire at the end of July 2022, forcing the building to close and restricting access to everything inside, one of our three offsite free summer learning camps was already underway. That didn't stop Programming Librarian Jen Eilers from continuing to run the camp. She didn't have access to supplies for the lesson plans she'd prepared — just what was in the back of her car when the fire broke out.
We could have cancelled the remainder of the camp that week, but that didn't feel right for the middle school kids we were serving at the camp or for our mission. Instead, it proved to be a chance to model one of the goals of the STEM-focused week: being flexible when faced with a problem and working together to find a solution.
Part of STEM education is being able to problem solve, to work with a team. If I wasn't teaching that, I wasn't really doing justice to the whole thing.
Jen Eilers, Programming Librarian, Cedar Rapids Public Library
Instead of moving on from their first lessons in making stop motion videos for the Art and Technology Camp, the campers dug deeper into those projects. They wrote scripts, learned the editing software and worked in teams to create finished short movie projects.
"It ended up working out really well because those movies needed the time and effort to make a final product," Jen said. "What was really cool about that program is that the kids really had to figure out what they could or couldn't do. Some leaned more heavily into the art part of it. They really had to think about project management and what their skills were."
That experience led to one of our biggest takeaways from the three camps we held over the month of July — some of the best lessons the kids learned weren't the ones we'd planned.
"I thought I would need to provide more instruction and be more of an expert, and what I realized is if I took a backseat and gave the kids space to explore and fail, that was a better experience for them," Jen said. "It was about letting the kids lead, letting the kids do, providing less structure – my job became supporting whatever vision they had. They helped each other; when a student was having trouble, they often got help from another student instead of the instructor."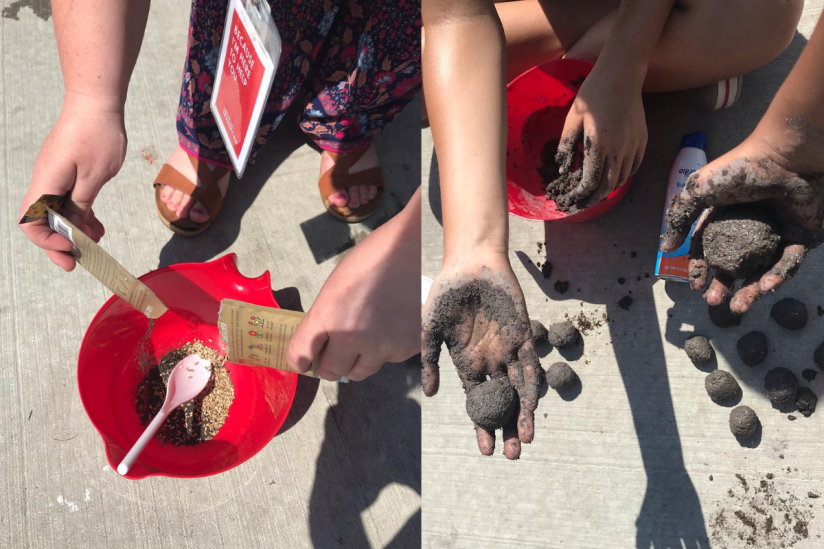 Along with the Arts and Technology Camp, Jen led two other STEM-focused middle school summer camps: a Sustainability camp and a Circuits and Coding camp, all as part of our work for ULC's Building Equity: Amplify Summer Learning initiative. I applied for the Cedar Rapids Public Library to join the 2022 cohort because it aligns perfectly with everything we believe in and our library's strategic goals of advancing literacy, access and inclusion.
We know literacy goes beyond the written word and includes computer and technology literacy. Much of our work has focused on that over the last few years, with the addition of our Mobile Technology Lab. A techmobile rather than a traditional bookmobile, it lets us take STEM-focused activities into the community.
In a 75-square mile city with just two library branches, we know we have to work hard to meet the patrons who need our services most where they are instead of always asking them to come to us. So we did resource mapping, using data from the Cedar Rapids Community School District that included free and reduced lunch numbers and home internet desert maps – data they collected during the pandemic to determine where students needed help accessing remote learning. We also looked at where other free summer STEM activities were happening so we would not duplicate efforts of other nonprofits.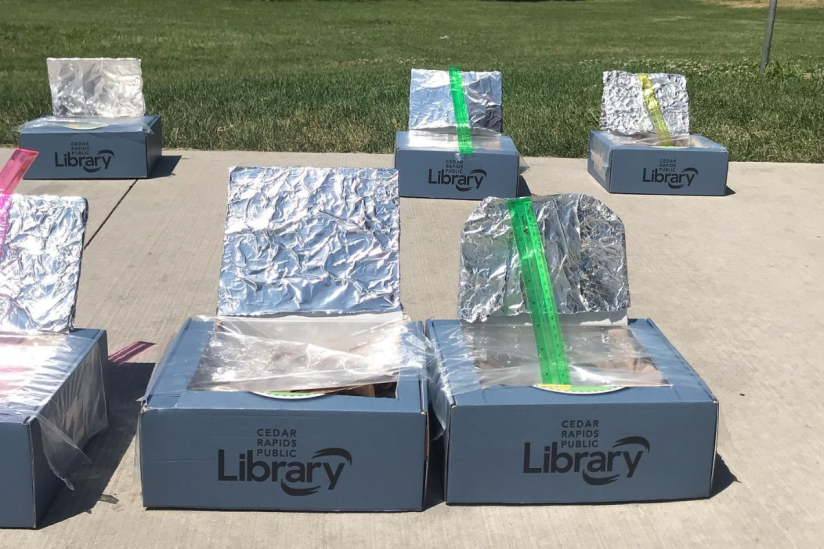 The resource mapping let us pinpoint the neighborhoods we targeted with our summer camps. We then worked with three middle schools that serve those neighborhoods to reach out to parents and register students. Our programming staff planned and ran the camps, led by Jen with assistance from summer Americorps Vista volunteers and seasonal staff.
At the Circuits and Coding camp, the students got to work with coding teaching tools like Makey Makeys and Ozobots and used software to write, code and play their own games. They also learned the logic of coding language with a more low-tech activity – writing out instructions for making a simple peanut butter and jelly sandwich. They then read the instructions to a "robot" staff member, who acted them out. They learned there are a lot of steps it is easy to forget the to tell the robot to do!
At the Sustainability Camp, students visited a greenhouse and pollinator prairie at a city park to learned about native plants, insects, and animals. They did projects like building solar ovens to make their own s'mores and creating art sculptures made from trash they collected during a park cleanup.
Those sculptures were then displayed at the Downtown Library throughout the month, something the students were proud of. In the end, the STEM skills were important, but one of our favorite outcomes was seeing the relationships the students built with each other.
"What I really enjoyed seeing was how good they were to one another and how they came alongside each other to get things done," Jen said. "They really developed relationships over a week-long camp that I think meant something to them."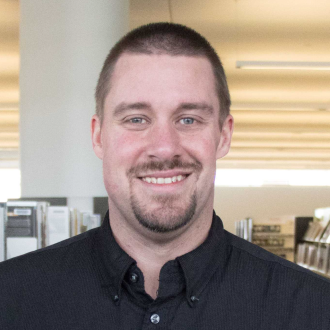 Kevin Delecki
Programming Manager, Cedar Rapids Public Library
Kevin Delecki has served as the programming manager at the Cedar Rapids Public Library since 2106, overseeing programs and outreach for all ages, including the library's new Mobile Technology Van, workforce development and technology initiatives. He has served on multiple Association for Library Service to Children (ALSC) Book Award committees and contributed to The Makerspace Librarian's Sourcebook. Prior to coming to Cedar Rapids, Kevin spent 11 years at libraries in Dayton and Greene County, Ohio.
About the Building Equity: Amplify Summer Learning Initiative
Funded in part by the Institute of Museum and Library Services and with the support of our partners — the National Summer Learning Association, the National Recreation and Park Association and STEM expert Bryan Wunar — ULC and its strategic partners will work with the learning cohort to design and implement quality STEM summer programming.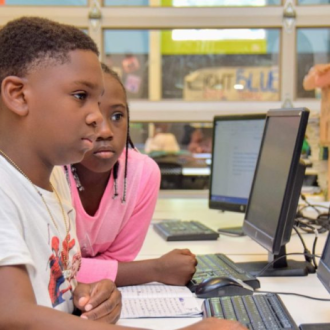 Amplifying Summer Learning Through Youth-Focused Community Partnerships
As part of the ULC Building Equity: Amplify Summer Learning cohort, the Central Arkansas Library System enhanced community summer learning by partnering with a local program for youth experiencing housing insecurity.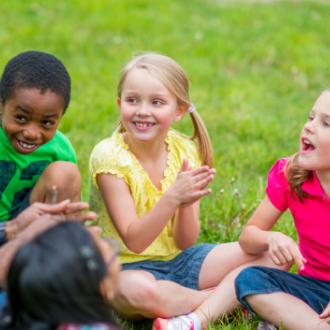 Discover the Power of Summer Learning
ULC libraries serve as essential summer learning leaders in their communities. Discover how ULC, our partners and our member libraries celebrated Summer Learning Week 2022.