Security in Libraries: Finding the Right Fit for Your Community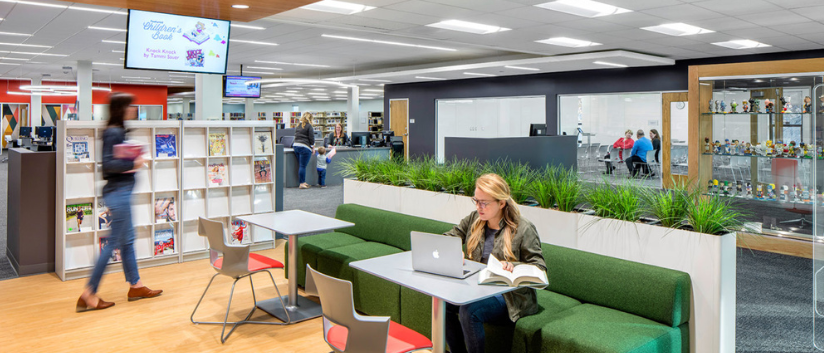 When I began working at Mid-Continent Public Library in 2019, it was the first time the system had hired a full-time staff member dedicated solely to safety and security. Many folks had questions on what it would mean to have this new department. Four years later, our department has grown to a team of five, and we've implemented many new policies and practices that provide daily support to the 800+ MCPL staff members and the communities we serve.
Our goal is to make sure everyone feels safe and welcome when they step through our doors. Along the way, I've learned a great deal about what works best for our organization, and perhaps these insights will be helpful to you as well.

To start, I'd like to ask you a couple questions: "What is security? And what does it mean to libraries?" These questions pose no shortage of answers, and security means something different to everyone. While one person may not think much about security daily, another might think about it often and take measures like putting bars on their home window and installing a working alarm system. As a library, we see people from every walk of life and have a wide variety of daily encounters. With that in mind, how do we begin to answer the question, "What is security?"
To do this, I want to ask three other questions. These are meant to be rhetorical and get your mind thinking about security:
#1: What does security mean to you?
As we already established, security is different for everyone. We all have different life experiences that have led us to where we are on our journey, and those experiences shape our definition. Consider first what security means to you as an individual.
#2: What does security in a library mean to you?
Does it mean that there are cameras covering every square inch of the building, RFID gates at the doors and that no one can come in or exit without presenting an ID? Or does it look like a safe place for the community to gather and have access to free resources? Is it a space where families can come and not worry about their intellectual freedom being violated? I think we all know the answer to this last question, but again it is important to take note of these values and apply it to your library.
#3: What is one of the most powerful tools that we all possess that can make a difference in security?
Maybe it's our senses — our eyes, ears and noses. Or maybe it's our ability to find books for people based on their vague description that the cover was red with a turtle (library staff are truly magical!). But I would argue that our most powerful tool is communication.
Being able to communicate effectively during a security related event can make a critical difference. It goes back to the saying we all know: "See something, say something." Your voice is important and using it is powerful. But remember, we are also constantly communicating non-verbally, even more than we speak. Be mindful of your body language and what your body is telling others — just as you are when watching others' body language. Examples are eye contact, crossed arms, finger pointing, etc.
As we think about these questions, it is important to remember the core values of a modern library and how those align with security. Some of the key pillars that libraries are built upon today are intellectual freedom, inclusion, innovation, service, stewardship and trust. Each of these areas are key to the foundation of a library and any violation of these pillars could lead to a security related issue. Any perceived threat to these core values can lead to hostile exchanges and can damage trust within our communities.
If you find yourself in a hostile exchange with a customer, there are many tools that you can use to try and defuse the situation:
Be empathetic.
Truly listen.
Distract them away from the area of focus.
Refocus them on something different.
Motivate them to make a different choice (and give the choice to do so).
And finally, most importantly, set limits. Know what your limits are and when it is okay to disengage from the customer and ask someone else to help.
There are also many unhelpful things we may do when we become frustrated with a customer exchange that you should avoid:
Taking an accusatory tone.
Attempting humor.
Allowing them to move closer to you (or you are moving closer to them).
Taking an aggressive stance.
Being judgmental.
Ignoring what they are saying.
Or like we talked about earlier, poor body language.
While this is just a small list of some of the helpful and not so helpful things to consider when dealing with a difficult customer, this is not an all-inclusive list. There will always be exceptions, and each interaction will come with its own set of circumstances. One important thing to remember is that it is always okay to ask for help.
The last thing I want to leave you with is this: I call it my "Rule of 30," and it is intended to help you become more situationally aware. Approximately every 30 minutes, stop where you are and take 30 seconds to look around. What do you see, hear, smell, etc.? Where are the exits? Do this for approximately 30 days, and it will become more of a habit.
Security in the library is a vital part of creating a welcoming atmosphere, which we all strive to foster. I hope some of these tips will help your team, so you can feel secure as you carry out the important work of libraries!
Spotlight on Safety: Addressing Threats in Public Libraries
Dustin's safety and security experience was part of a facilitated conversation during the Public Library Association's "Spotlight on Safety: Addressing Threats in Public Libraries" virtual town hall, presented in collaboration with ULC and the Association for Rural and Small Libraries (ARSL). During this event, panelists explored effective policies and practices to improve safety and security for library staff and patrons, and invited questions and resources to be shared among all attendees.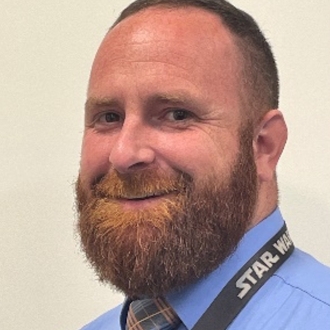 Dustin Koopman
Security Director, Mid-Continent Public Library
As the Security Director for Mid-Continent Public Library, Dustin is responsible for a team of 5 employees who facilitate the security for 38 buildings and the 800+ employees who work there. During his time with MCPL, Dustin has trained, multiple libraries and staff members on a variety of security practices to increase situational awareness and enhance verbal de-escalation skills. Prior to working for the Library, Dustin spent a decade working in law enforcement in the Kansas City area and was assigned to multiple specialized units.
Supporting Mental Health and Well-Being in Pima County
At Pima County Public Library, the Synapse Team connects patrons and staff to resources that inform optimal mental health practices, reduce stigma often associated with mental health issues, empower community members to seek necessary help and serve as a bridge to community partners.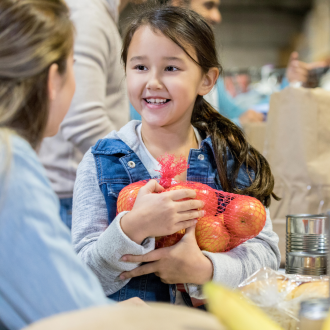 Libraries: Nourishing Children's Minds and Bodies
Libraries across North America have been embracing a role in food access and nutrition information for decades, and now many employ a range of programs and services to address barriers to food security in their communities.