Reclamation/Reclamación — Stories of Climate Change Refugees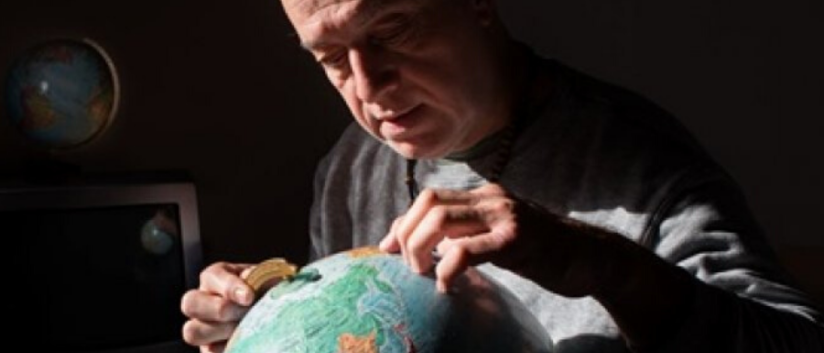 From wildfires in California to hurricanes in the Carolinas to extreme heat across North America, nearly all of us have a story about the weather and climate change — from evacuations, loss and migration to rebuilding and resilience. Last fall, artist Genesis Báez conducted a daylong program at Brooklyn Public Library gathering stories about climate change refugees. It coincided with a month-long exhibition titled Reclamation/Reclamación which explored issues surrounding environmental and social justice. One of the patrons Baez spoke with, Rongming Wu, grew up in China where he said the seas, rivers and mountains "intermingled," making his hometown sensitive to climate change. But he told Baez everyone should be concerned.
[For] every place, every minute, every person, whether you are old or young, whether you are man or woman, whether you are rich or poor, whether you're in the mountain area or on the coastline — climate change is very serious.
Rongming Wu
The stories Baez collected became part of Our Streets, Our Stories, the library's ongoing oral history project. Created in 2015, the project explores Brooklyn's past and present through the words of community members, using the special power of voice to add emotion and texture to the memories and stories. OSOS collects and stores audio recordings, digitizes materials (via scanning or digital photography) and creates metadata to describe the digitized documents to the newfound audiences.

The project aims to create neighborhood-specific history archives based on interviews with Brooklyn residents and is a two-time nominee for the Guides Association of New York City's Apple Awards for Outstanding Achievement in Radio Program/Podcast (Audio/Spoken Word). The Public Programs Office of the American Library Association also recognized OSOS as a replicable model-based program.

The heart of OSOS is the perspective of the people next door, on your block and down the street. They represent the voices often omitted from mainstream historical narratives, telling their own stories of struggles and success about the issues of their time, including the climate changes we are all facing today.

In February 2018, with funding made possible by the Greenpoint Community Environmental Fund, the OSOS team was able to collect nearly 200 interviews and documents detailing climate change in various Brooklyn neighborhoods, including Greenpoint. For many decades, Greenpoint has suffered from the aftereffects of a 1919 Standard Oil refinery fire which spilled a million gallons of oil in the area. In addition to collecting oral histories, BPL runs free community scanning events and environmental education programs. A Greenpoint Outreach Archivist was hired in April and later this year a brand-new LEED certified Greenpoint Library will open, serving as an environmental center for the community, in addition to offering traditional library services.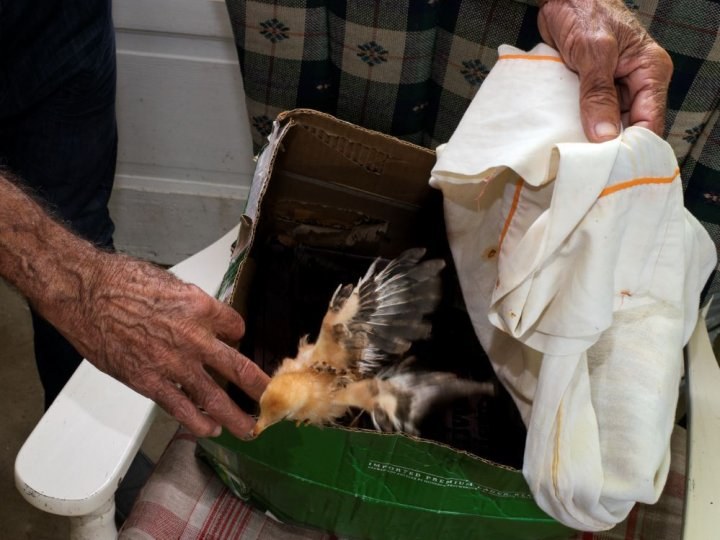 Next, BPL would like to extend its climate change outreach to patrons in Gowanus where a once heavily polluted canal still impacts the neighborhood, and Red Hook and Coney Island which were both greatly impacted by Hurricane Sandy.

As libraries become central hubs for environmental information, BPL is continually seeking new ways to educate and inform the public about their role in protecting the local environment and OSOS will be there to capture their voices.

To date, nearly 350 stories have been recorded and archived, including 72 about environmental challenges. The stories have more than 16.6K plays. Head to the project's Tumblr for recently submitted photos and audio.


Taina Evans has worked for BPL since 2007, and work with a network of fifty-nine branches to support age-friendly programs: including Creative Aging art classes, Never Too Late to Learn computer classes, and health and wellness workshops for the 50+ audience. Overall, her role is to help better connect older adults in our community to library services. Taina received her master's degree in library science from St. John's University.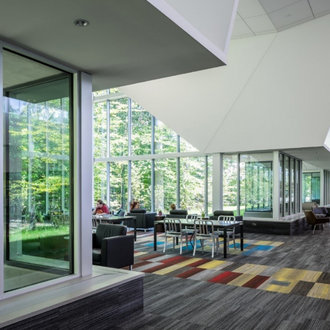 Generative and Resilient: Sustainability Beyond the Walls of the Library
MSR Design
MSR Design's Dagmara Larsen provides a global perspective on how public libraries can enrich the natural environments of their communities through cutting-edge, sustainable architecture.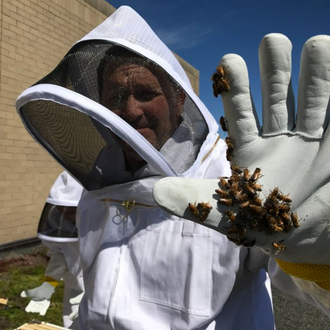 Building Buzz About Pollinators at the Oak Park Public Library
Oak Park Public Library
Learn how Oak Park Public Library sustains a natural environment and offers learning opportunities on the Main Library's Green Roof.