Providing Access to Maker Tech and Programming During COVID-19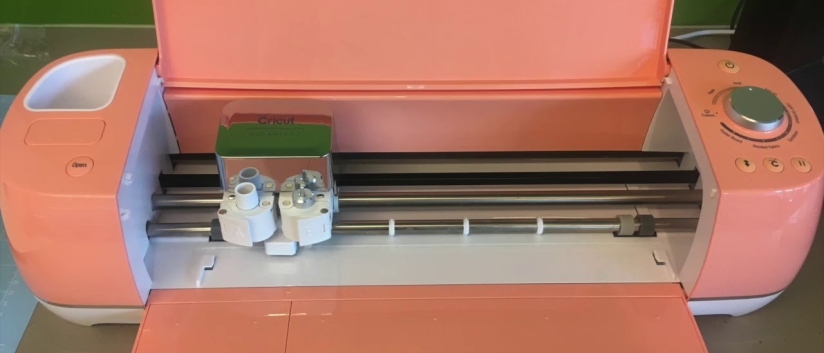 Pictured: Durham County Main Library's Cricut Explore Air 2 Cutting Machine

Authored by Gracey Gordon, STEAM Senior Library Assistant, Durham County Main Library
Edited by Faith Phillips, Manager, Durham County Main Library

For decades, Durham County Library (DCoL) has provided physical, safe spaces for community members to gather, explore, create and learn. Durham's libraries are points of access to the community for information resources and technology. In addition to providing access to the technologies traditionally in libraries (computers, scanners, fax machines, etc.), DCoL has a long-standing commitment to bridging the digital divide through access to maker and STEAM/STEM technologies such as 3-D printers, laser cutters and robotics.
The powerful impact of this programming, and the popularity of STEAM/maker programming at DCoL, was expanded when Main Library underwent a four-year renovation and transformation. The renovation allowed for the creation of two dedicated STEAM programming spaces and the development of a staff unit within the library dedicated to providing access to STEAM technology and programming.
In 2014, DCoL began maker programming at our Main Library, which grew in popularity and availability due to several grants. While the MakerLab at Main and the associated programming was open to all, it was mostly targeted towards teens and was attended primarily by teens from traditionally underserved populations. In these programs, many teens learned about careers and education options, like engineering and computer programming, which they had not previously considered. They became creators of technology, not just consumers.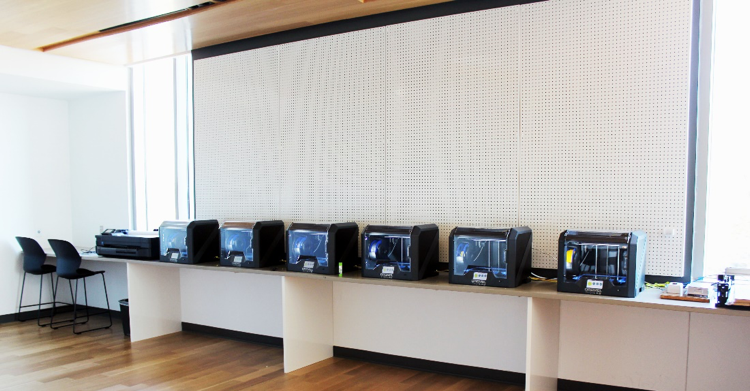 Pictured: Durham County Main Library's Innovation Lab 3-D Printers
Another step in DCoL's commitment to inspiring lives and transforming Durham was our participation in the Urban Libraries Council's Partners for Middle School STEM cohort, starting in 2019. This ULC initiative mobilized a cohort of libraries across the U.S. to pilot innovative approaches to STEM/STEAM programming for low-income middle school youth.
As part of ULC's peer learning cohort, DCoL piloted our "STEAM Off" program. For STEAM Off, Teen Services staff planned a four-week, theme-based program geared towards low-income middle school students at the Stanford L. Warren Branch Library and the Durham County Youth Home. Middle schoolers are at a pivotal age for STEAM learning, both in terms of cognitive development and getting started on career tracks.
Similar to the teen programming at Main Library, the STEAM Off initiative at Stanford L. Warren Branch Library and the Durham County Youth Home provided access to programming and technology such as robotics, electronic piano keyboards and engine-powered rockets. This program encouraged students to develop collaborative skills, experience parts of successful STEAM career fields and learn to be unique makers.
As described above, a hallmark of bridging the digital divide with access to maker programming for DCoL has been in-person programming and experiences. When DCoL suspended in-person programming and services in March 2020 due to COVID-19 safety concerns, library staff pivoted to provide unique and safe ways of reaching our community. This included hosting virtual programs, creating take-home activities and checking out items using our Library Take-Out! service.
DCoL staff and leadership have worked vigilantly to ensure staff and customer safety and to make sure that DCoL can continue to encourage discovery, connect the community and lead in literacy despite the challenges of the pandemic. Our staff have put an extreme amount of effort into moving our programs to a virtual environment and providing Library Take-Out! services so that customers still have access to our physical materials. Additionally, when customers come to Main Library to pick up their items on hold, we have displayed numerous book/movie bundles, craft kits, curriculum packages and interactive packets that customers may check out or take home. These packets and bundles have been created and displayed so that customers can still have a limited browsing experience while maintaining safety protocols.
Providing STEAM programming during this time has been challenging, but our STEAM Services unit at Main Library has developed unique methods for engaging with the community, including free Take & Make STEAM activity packets that highlight the equipment that will be available for in-person use once the library returns to in-person programming.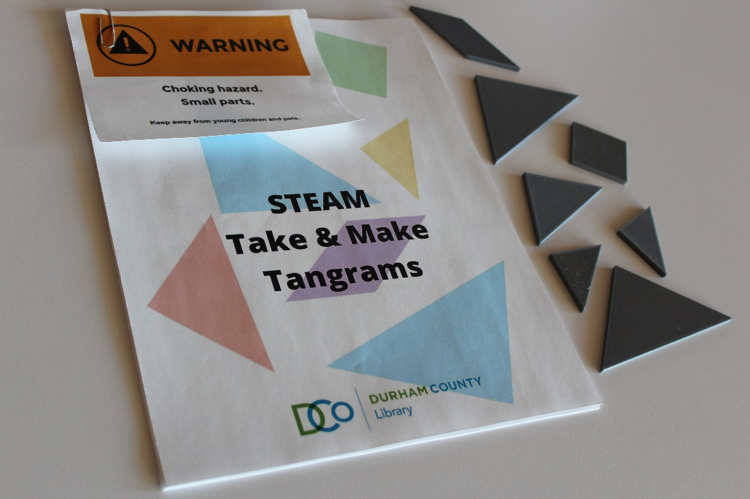 Pictured: Durham County Main Library's STEAM Take & Make Tangrams Packet
The first Take & Make packet highlights Main Library's 3-D printers and is a tangram puzzle set for all ages. A tangram puzzle consists of seven shapes that you put together to make other larger shapes, objects and figures. This particular puzzle is great for helping people of any age develop problem solving, spatial, geometry and basic mathematical concepts.
As DCoL Main Library's STEAM Senior Library Assistant, I directly led the creation of this packet. Inspiration for the packet came from my own middle-grade memories of the overwhelming feeling of accomplishment when successfully completing a puzzle. That experience is what STEAM learning is all about: critical thinking, problem solving, creativity, innovation and so many other skills.
To create this packet, I 3-D printed the tangram shapes for each packet, recorded a tutorial video on our 3-D printer and uploaded it to our library's YouTube channel. The packet includes links to various resources such as the 3-D designs used to print the tangram pieces. The packet highlights the 3-D printer tutorial video, encouraging customers to scan a QR code on their phone that will directly link them to the tutorial. The packet also includes information for those who are interested in further knowledge about STEAM resources.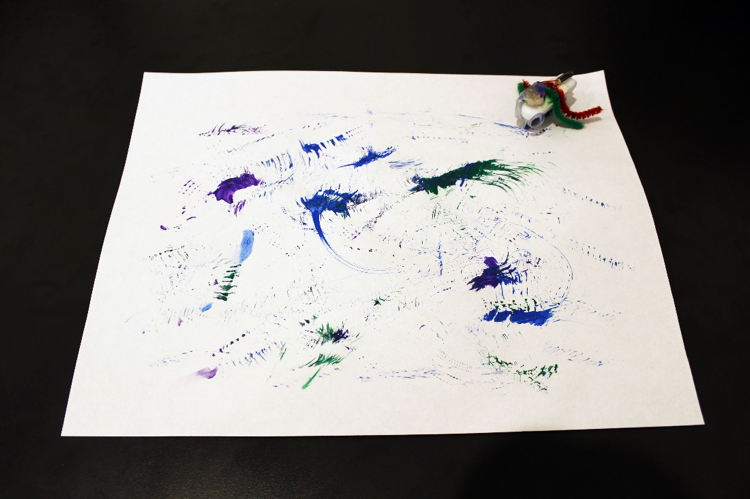 Pictured: Durham County Main Library's STEAM Take & Make Robot Toothbrush Abstract Art Activity
Another one of our STEAM Take & Make packets allows for even more creativity through abstract art. This packet includes the materials to make your own robot toothbrush and then use your bot to create abstract art. This packet tangibly links art with the other STEM fields in order to foster a higher level of creativity and innovation.
As customers put together their robot toothbrush and use it to create a piece of art, they will have to adjust the materials on the robot to ensure it responds in a way that will produce their desired effect on the paper canvas. This tinkering with the robot and artistic abilities strengthens a multitude of skills for any age. Our goal with these STEAM packets is to safely provide physical materials that engage, empower and intrigue our community.
As we work through these times of uncertainty, DCoL is committed to providing STEAM education, activities and resources in new and innovative ways. As we continue to brainstorm and innovate amid the new challenges, DCoL is implementing the second phase of the Partners for Middle School STEM initiative in summer 2021. Despite the current limitations, we are proud and excited to provide STEAM learning as an important part of the community in order to reach and spread knowledge about the lifelong benefits it can have.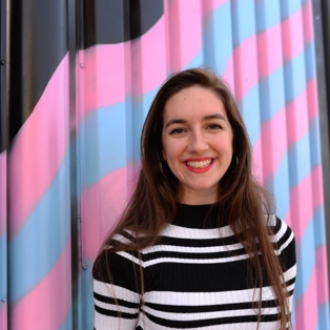 Gracey Gordon
STEAM Senior Library Assistant, Durham County Main Library
Gracey has been in a library environment volunteering and working as an employee for nine years at Durham County Library. She takes pride in being able to provide help and access to STEAM and other resources within the library. Gracey graduated with distinction from the University of North Carolina at Chapel Hill with a bachelor's degree in information science and a master's degree in library science.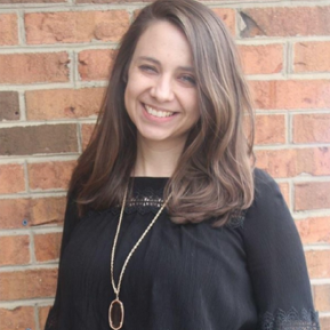 Faith Phillips
Manager, Durham County Main Library
Faith graduated from Duke University in 2010 and received her Master of Library Science from UNC-Chapel Hill's School of Information and Library Science in 2015. Faith joined the Durham County Library team in 2013 and became interim manager of Main Library in 2016 and manager in 2020. Faith is passionate about empowering her staff and community members to succeed in informal educational environments.
About the ULC Partners for Middle School STEM Initiative
Developed in partnership with the National Center for Interactive Learning at the Space Sciences Institute and funded by the Institute for Museum and Library Services, this two year project focused on building community partnerships that resulted in increased science, technology, engineering and math learning opportunities for low-income middle school students in urban areas.
This project was made possible in part by the Institute of Museum and Library Services grant LG-95-18-0025-18.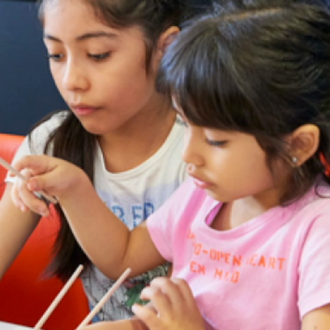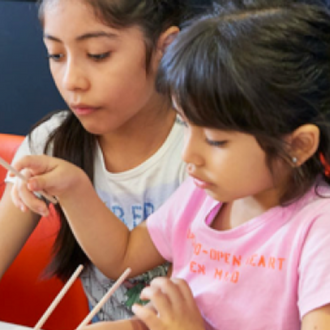 Rethinking Chicago's STEM Programming in the Age of COVID-19
Chicago Public Library
Learn how Chicago Public Library transitioned their youth STEM programming to virtual spaces once the pandemic hit.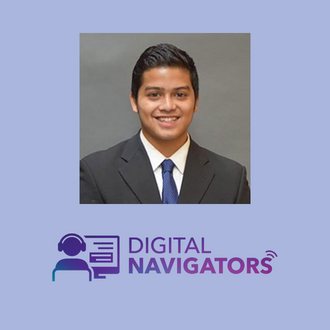 Digital Navigator Profile: Angel Sanchez
Salt Lake City Public Library
ULC connected with Salt Lake City Digital Navigator Angel Sanchez to learn more about his role helping to engage and assist community members with overcoming digital barriers.