Digital Navigator Profile: Javier de Juan Prado
Q&A with Javier de Juan Prado, Technology Assistant, Salt Lake City Public Library

Now being piloted by Salt Lake City Public Library and the National Digital Inclusion Alliance, the Digital Navigators service model positions trained individuals to provide phone-based support for issues related to the full spectrum of digital needs.
ULC is connecting with Digital Navigators for one-on-one discussions of their work on the forefront of this exciting new initiative. Read the first interview in this series below, featuring SLCPL Technology Assistant Javier de Juan Prado.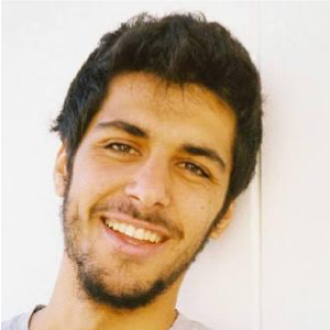 Q&A with: Javier de Juan Prado
Digital Navigator and Technology Assistant, Salt Lake City Public Library
Javier is originally from Sevilla, Spain and has lived in Salt Lake City for the past 2.5 years. He is a full-time student at the University of Utah, studying computational math and working as a teaching assistant. In his free time, Javier loves to skateboard and play guitar.

This is not the moment to make people justify getting help, but to simply help them.
Why is this work especially critical right now?
From the young to the elderly, it's undeniable that the pandemic is forcing a shift towards a more digital way of life. The options for people to go job-hunting or learn in person are becoming more and more constrained. So, it's a priority to familiarize people with these digital tools and make them feel comfortable using them.
How has this work changed your perception of the role of libraries in meeting digital needs?
Working at SLCPL has always exposed me to the most vulnerable people in the community and the digital divide that needs to be tackled. COVID-19 simply made these problems more apparent and urgent than ever before. This project takes a step forward to close that digital divide, to provide crucial help more proactively.
How do you explain your daily work as a Digital Navigator in your own words?
We establish a one-on-one line of communication with our users. We first assess their need for digital devices and follow up with training and support for their correct use and maintenance. The training also focuses on the crucial aspects of online safety, password management and productive use of the internet.
Can you share an example of feedback or an experience from this work that has been meaningful to you?
The project is still in its early stages, but the gratitude that I hear from people is immense. There's a big sense of relief when our participants become aware of their online presence, how to recover passwords and credentials and how to leverage all the cloud resources offered for free today.
What tips do you have for other Digital Navigators or library systems who are just getting started with this work?
I'd recommend to always start from a place of empathy and unconditional love. There are people in need out there and they're not necessarily outspoken. This is not the moment to make people justify getting help, but to simply help them.
About the Digital Navigators Project
In partnership with the Salt Lake City Public Library and National Digital Inclusion Alliance, ULC is advancing a new Digital Navigators service model to help libraries address the new and intensified digital access barriers resulting from COVID-19. Now being piloted by SLCPL and NDIA through September 2021, the Digital Navigators model offers a replicable blueprint for meeting the digital needs of underserved community members via phone-based support services.
This project was made possible in part by the Institute of Museum and Library Services grant number LG-248566-OLS-20.