Leveraging Community Partnerships to Offer Outdoor Programming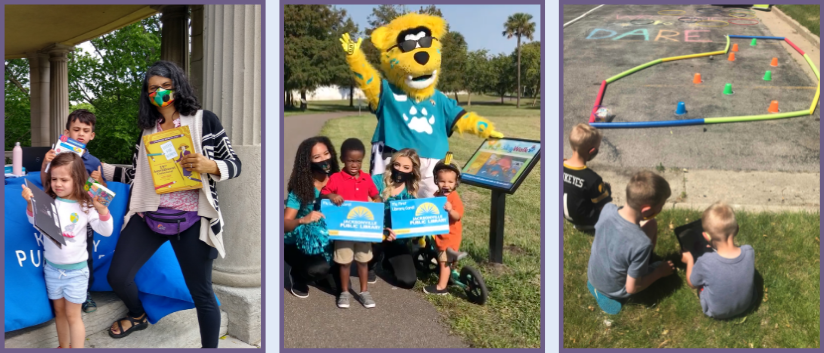 By Paul Negron, Director of Communications, Urban Libraries Council
The last year and half of the COVID-19 crisis has made it clearer than ever that the scope of library work extends far beyond library buildings. From leading the charge for broadband in every household to staff reassignments across city and county departments to increasingly sophisticated digital spaces — libraries are continually stepping out into their communities to meet customers where they're at.
While library buildings are reopening and reducing restrictions following the rollout of vaccinations, outdoor programming will continue to be a vital channel for community engagement during this transition period and beyond. ULC libraries across North America have secured innovative collaborations with local government agencies, parks departments and sporting teams to take their library programming outside the walls of the library this summer.
Read below to learn about the inspiring work of ULC member libraries who have established innovative partnerships to transform their outdoor programming.
Connecting Families to Summer Learning
Kansas City Public Library
In 2020, as the pandemic hit, the library reached out to form a partnership with Kansas City Parks and Recreation and Kansas City Public Schools to design outdoor "pop-up" alternatives for families to engage with vital resources. Due to popular demand, the pop-ups are back for Summer 2021.

KCPL's 2021 Pop In at the Park series is extending Summer Learning opportunities to more area families and providing no-contact assistance to sign up children and families for the library's Summer Reading Program. Library staff are stationed in parks throughout the city Tuesdays through Fridays during the week to engage families and offer resources.
"The pop-ups were so well received that numerous other partners requested to join us including Harvesters, our local food bank," said Director of Youth & Family Engagement Crystal Faris. "Providing meals and hands-on activities has grown repeat participation from families and strengthened the relationship between the library, partners and families. Plus we are having fun!"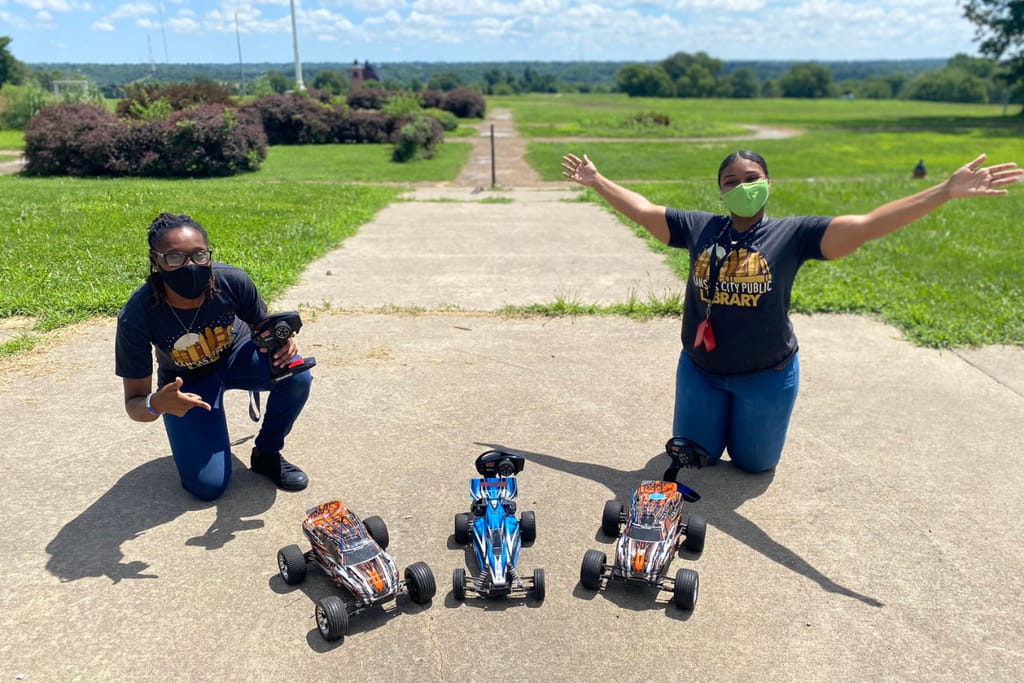 Providing a Safe Outdoor Activity for Kids
Jacksonville Public Library
Families in Jacksonville looking for a fun, socially-distanced activity can take their kids to nearby Klutho Park to enjoy the library's new children's StoryWalk®, featuring a new children's book set installed every three months. A StoryWalk® is a series of signs featuring sequential physical pages spread from a children's picture book, originally created by Anne Ferguson and developed in cooperation with the Kellogg Hubbard Library and the Vermont Bicycle & Pedestrian Coalition.

Jacksonville Public Library collaborated with the City of Jacksonville's Department of Parks, Recreation and Community Services and the Springfield Preservation and Revitalization (SPAR) Council to launch the project. "Tap the Magic Tree" by Christie Matheson was the second interactive story featured.
"A big part of the success of this first StoryWalk® exhibit was due to ongoing engagement with community leaders in the neighborhood," said Assistant Director of Community Relations and Marketing Chris Boivin. "We didn't just talk with SPAR during the planning, but involved them during installation, launch and even when we rotate the stories in the exhibit every few months. We're still thrilled to get such a warm reception from the community every time we visit, and know that we can count on them to support not only this exhibit but other community projects like it throughout the city."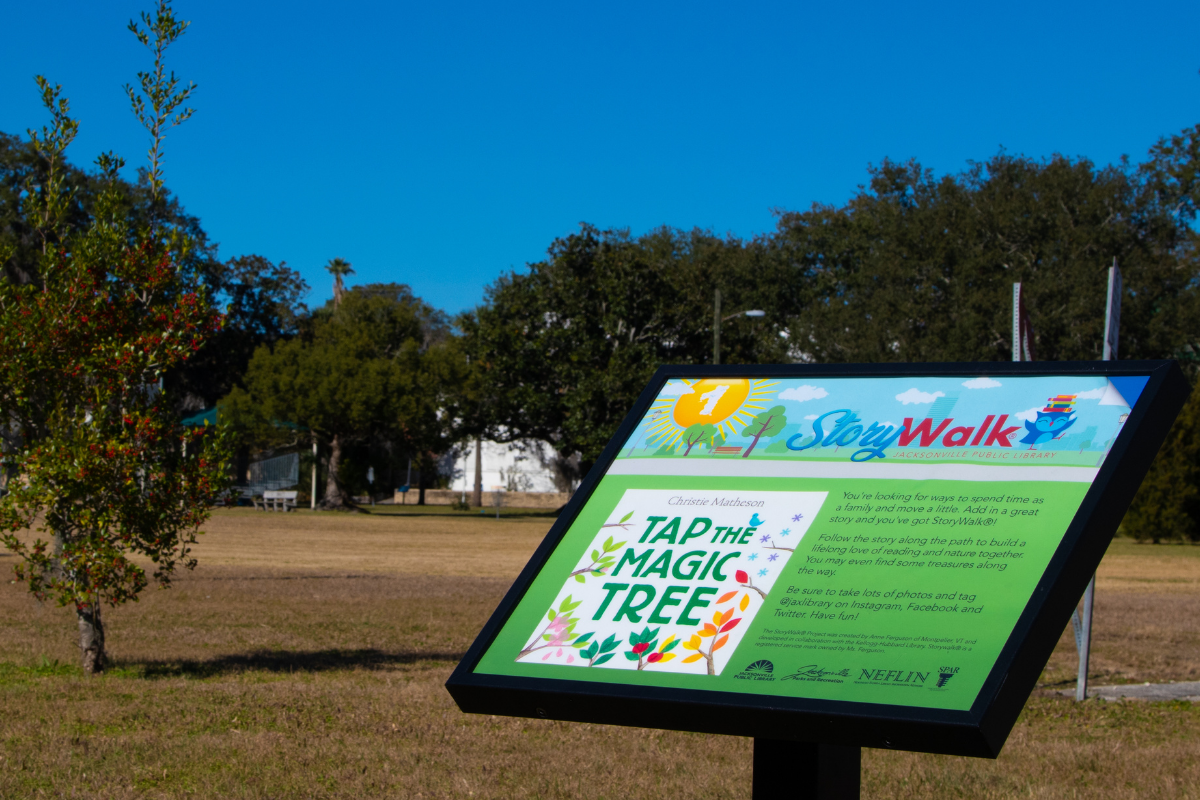 Debuting a New Mobile Technology Lab
Cedar Rapids Public Library
Cedar Rapids Public Library forged a partnership with Cedar Rapids Parks and Recreation's Rollin' Recmobile to venture to four Cedar Rapids parks per week throughout the summer. The library's new Mobile Technology Lab features a variety of accessible technology, including laptops, e-readers and Ozobots – tiny robots designed to help kids learn coding.
The van visits provide kids and community members with the opportunity to explore technology and learn marketable skills that could be valuable in a future career. The library is currently developing plans to continue using the Mobile Technology Lab in the fall at local schools and community organizations.
"Collaborating with our Parks and Rec Department and other community organizations has allowed us to further our goals as a collective," said Programming Manager Kevin Delecki. "We've found it helpful to be at the table for conversations around how to best support community needs and work together to achieve goals versus competing for individual outcomes. Being at the table year-round for conversations and sharing our resources means our partners are calling on us to work with them in new and exciting ways."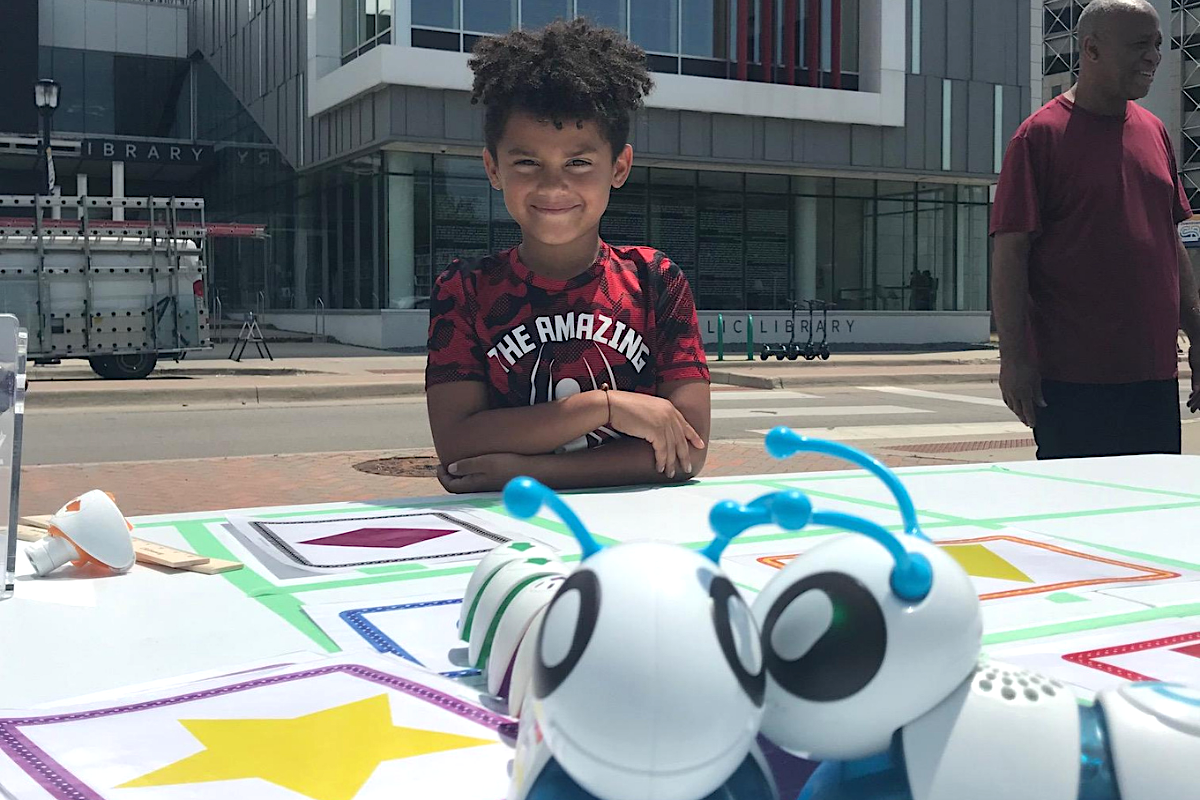 Partnering with a Local Soccer Team to Promote Reading
Madison Public Library
To promote literacy, support young writers and target nontraditional library users, Madison Public Library developed an ongoing partnership with American professional soccer team Forward Madison FC. Throughout the soccer season, the library's Dream Bus will park outside of Breese Stevens Field where the soccer team plays their home games to encourage attendees to sign up for library cards and enable them to browse library materials. The library's Youth Voices Writing Contest was announced at the home opener and winners will be honored at the final game of the season.
Also during the summer, soccer players from the team will be reading stories in MPL libraries and be featured at library events around the community, sharing their joy of reading! During the mobile visits, community members can get swag for We Read — Madison Public Library's year-round reading celebration. Madisonians can share their love of reading with friends and family or via social media using the hashtag #WeReadMadison.
"We strive to keep our community at the center of everything we do," said Youth Services Manager Tammy Ocampo. "Many times, doing this requires that we must search out opportunities to build partnerships with people and organizations that hold relationships with those in our community who are not regularly coming into our library buildings. This partnership with our local soccer team is a great example and helps us not only connect with diverse and underserved members of our community, it also strengthens the impact and reach of our message."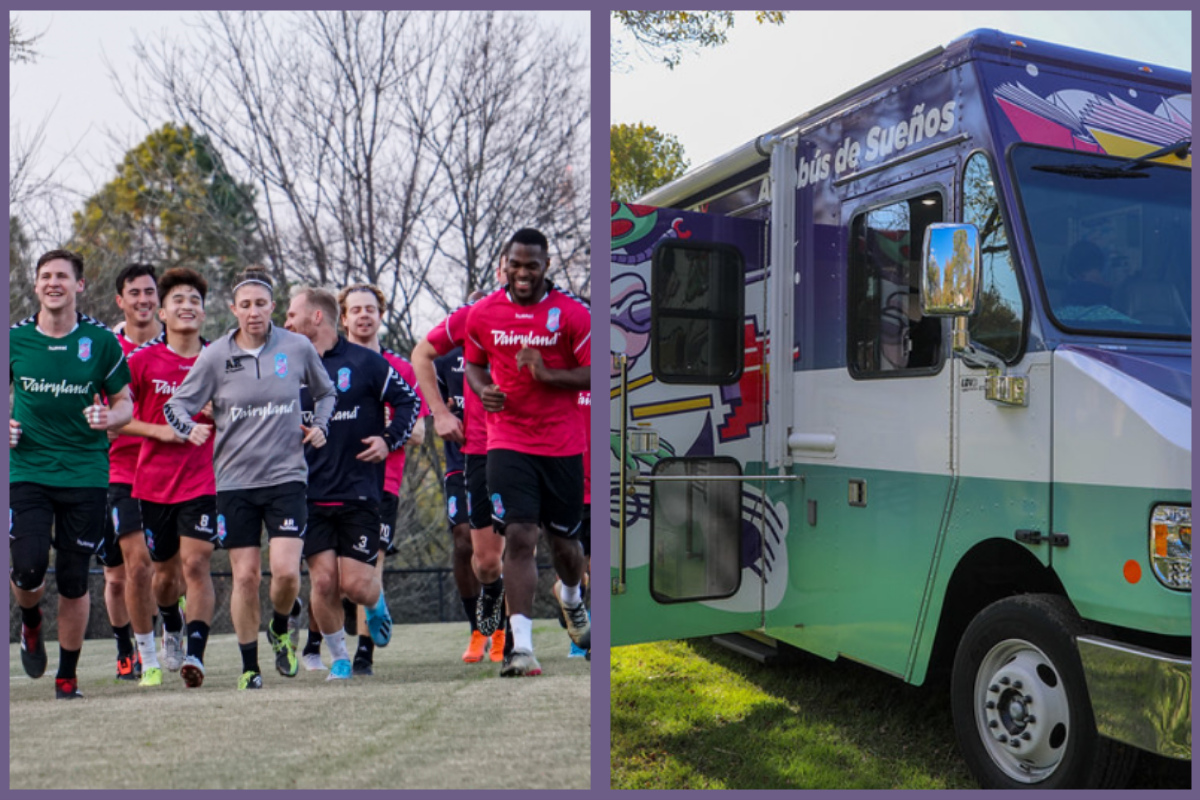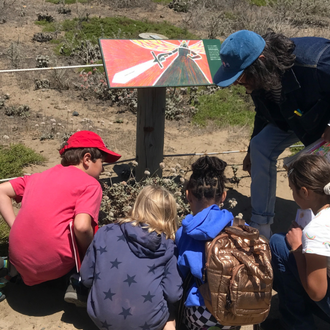 Parks and Libraries for All Forever
San Francisco Public Library
San Francisco Public Library and the National Park Service have forged a strong partnership to increase access and awareness of parks and libraries for all.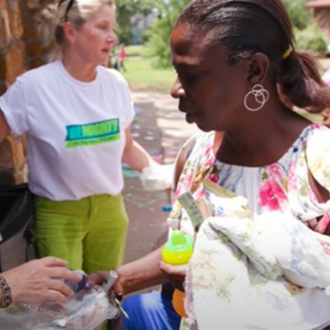 Parks and Recreation + Public Libraries = Partners in Advancing Community Well-Being
National Recreation and Park Association
National Recreation and Park Association Director of Health Allison Colman highlights how libraries and parks and rec agencies are increasingly leveraging their unique resources, strengths and assets to collaborate and work towards the shared goals of advancing equity, promoting health and wellness, closing the opportunity gap and building environmental and community resiliency.