How Eliminating Library Fees Advances Racial Equity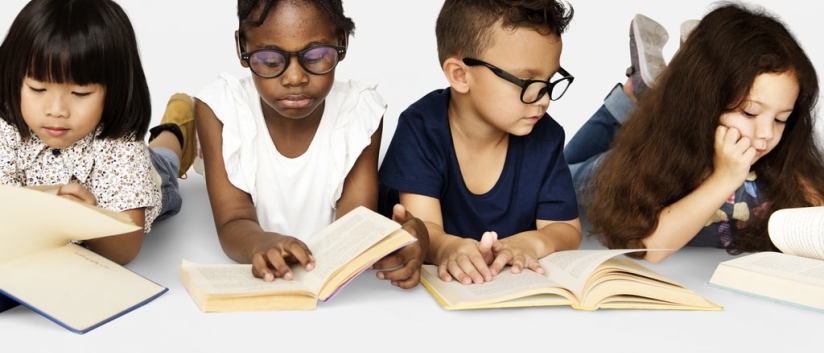 Libraries are vital community resources and sources of information. Never have they been more crucial than during the current COVID-19 public health crisis. Parents are searching for engaging activities to help keep their young children occupied. Teens and young adults are gravitating to resources like tutoring, college prep and free online classes. The Pew Research Center found that Americans are increasingly turning to public libraries to fill their information needs.
Rethinking Library Fees
In the midst of this public health crisis, having access to library resources is a priority. Local leaders are encouraging residents to explore e-books and digital e-audiobooks during this time of social distancing. However, many individuals are fearful to utilize library resources because they have unpaid late fees.

Research shows that communities of color are more likely to be impacted by unpaid library fees and are grappling with a higher percentage of suspended library cards. This is a growing concern for many municipal leaders who want better ways to engage and support community residents.

Overdue library fees often represent a very small fraction of a library's operating budget, yet disproportionately affect communities that have income insecurity or individuals with low incomes. Late fees add up and become insurmountable for some families when forced to choose between paying the fee or buying food. For many, this is a reminder of past injustices within public institutions.
History of Race in Libraries
There is a legacy of systemic racism in our public institutions such as hospitals, schools, courts and even libraries, laying a foundation of historical inequity which continues today. In the mid-1800s, African-Americans were prohibited from using libraries or participating in literacy activities. During the Jim Crow era, southern towns designated libraries for black patrons with materials that were worn out and outdated. Other libraries segregated entrances and reading rooms for black and white visitors and, in many locations, no library services were available for people of color.

As the civil rights movement secured equal rights under the law for people of color, public libraries began to embrace diversity and inclusion. In New York, the Queens Library launched the New Americans Program in 1977. This first-of-its-kind initiative provided language and citizenship classes, international book collections and resources to recently arrived immigrants.
Fines and Fees Multiply Existing Inequities
However, the practice of imposing late fees has been slow to disappear. Studies show that fines and fees exacerbate the wealth gap faced by people of color. According to the Aspen Institute, Black and Latino households have less debt than white households. However, because of inequalities in income and greater access to wealth in white households, the ability for Blacks and Latinos to repay debt is often drastically reduced. Debt can curtail future opportunities because of the long-term effects on credit scores and background checks. This in turn makes it more difficult to secure quality employment or housing, increasing the likelihood that future financial burdens will be met with unsecured debt, such as payday lending or high interest credit cards.

Increasingly, libraries are eliminating fines and fees, even before the onslaught of COVID-19. Fees are imposed inequitably and shown to be ineffective in eliminating past-due returns while disproportionately affecting communities of color.
Embracing Equitable Policies and Reforms
Municipalities can identify and advance reforms to create more just and equitable library systems. Reforms may include eliminating late fees, prohibiting juvenile and children fines, capping the maximum charged from fines and fees and ending suspended library cards for unpaid fees.

Some libraries designate "amnesty" days, where all late fees are waived if residents return the overdue items. Others provide alternative payment methods, such as asking for food donations or volunteer time in place of money. These examples highlight the creative ways that libraries can break down barriers to access.

In the wake of COVID-19, a message posted on the DC Public Library's website informs the public that all late fees will be waived and expiration dates will be extended. In Rochester, N.Y., Mayor Lovely Warren has eliminated fines for children materials as part of a new 3 to 3 initiative.

Mayor Warren co-chairs the National League of Cities' (NLC), Race, Equity and Leadership (REAL) Council. REAL serves to strengthen local leaders' knowledge and capacity to eliminate racial disparities, heal racial divisions, and build more equitable communities.

As libraries nationwide go fine free, local leaders are scrutinizing other fine and fee structures that are unfairly penalizing residents. Cities such as San Francisco, Calif., and Chicago, Ill., are at the forefront of "right-sizing" penalties using "ability to pay" guidelines and applying best practices to abolish unnecessary and inequitable fees.

Further reforms are underway in cities like Saint Paul, Minn., which stopped charging fines for overdue books and other items in 2018. As the first city in the state of Minnesota to eliminate late fees, Saint Paul set the example for other city departments statewide which are now examining other fees, such as snow emergency towing and impound fees, for possible "quality of life" code violations.

Saint Paul is one of six cities working with NLC to examine the landscape of fines and fees in their cities through the Cities Addressing Fines and Fees Equitably project, which helps municipalities assess the negative impacts of fines and fees on residents' financial health and implement equitable collections strategies.

Cities and public libraries can take steps to reform inequitable fines and fees that often strip wealth from communities of color and trap low-income people in a web of debt. During times of crisis, libraries must remain a trusted resource for tools and information — for all.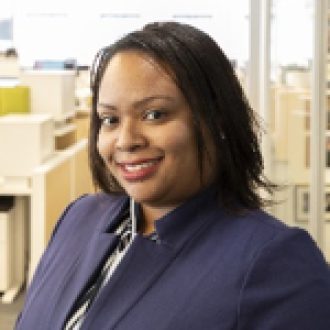 Katherine Carter
Senior Program Specialist, Race, Equity, And Leadership (REAL) Initiative, National League of Cities
Katherine oversees REAL's 2020 Cities Responding to Racial Tension National Technical Assistance Cohort that aims to strengthen local leaders' knowledge and capacity to sustain community conversations on race relations, justice and equity.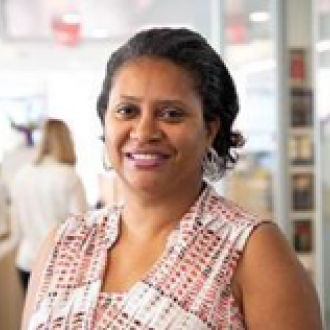 Denise Belser
Program Director, Economic Opportunity and Financial Empowerment (EOFE), National League of Cities' Institute for Youth, Education, and Families (IYEF)
Denise works with city leaders to help families and neighborhoods become more economically secure by connecting children and families to public benefits and helping families learn financial skills, save for emergencies and the future and invest in assets that generate wealth and income.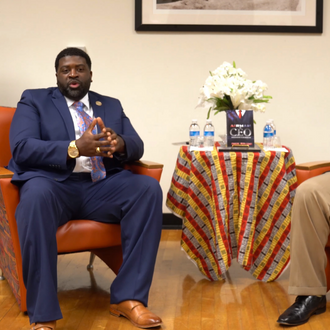 Equity Leaders Roundtable: Baker & Taylor and Broward County Library
Broward County Library and Baker & Taylor
Kelvin Watson, Broward County Library Director and Amandeep S. Kochar, Baker & Taylor Executive Vice President and General Manager, provide key insights into how public libraries and community partners can advance DEI in their communities.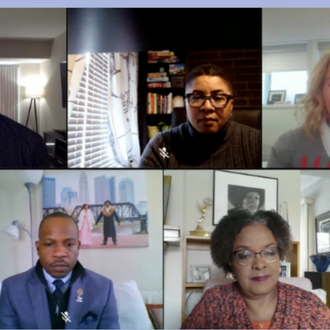 Speak Up/Speak Out: Conversations on Race in Columbus
Columbus Metropolitan Library
Discover how Columbus Metropolitan Library committed to a strong and sustained effort to combat racial inequity in their organization and community, focusing on the Black experience specifically and making race conversations a priority.