Fairfax County Public Library Works to Curb "Islands of Disadvantage"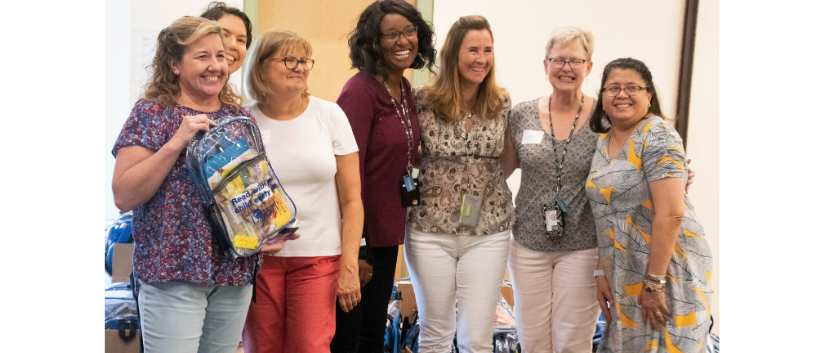 Fairfax County is a relatively massive locale, covering more than 1.1 million residents across 400 square miles. There are lots of people, lots of traffic and lots of opinions about what local government should focus on and how it should do its work. Even though the county is generally thought of as fairly affluent and healthy, a 2017 report by the Northern Virginia Health Foundation found that there are more than a dozen "islands of disadvantage" across the community, where life expectancies can be as much as 19 years less than those residents who don't live in more prosperous areas. The age gap was affected by a breadth of factors including preschool enrollment, English proficiency, food access, household income, access to affordable health care, housing stability, transportation costs and travel times and more.

That was unacceptable to elected officials in Fairfax, on both the County Board of Supervisors and the elected school board, who moved forward a new resolution and policy in support of social and racial equity in late 2017 — the One Fairfax policy. Shortly after the new policy was approved, leadership at the Fairfax County Public Library knew they had a golden opportunity to make positive and aggressive changes in support of equity. A task team of dedicated and enthusiastic employees came together to hone in on how the policies, procedures and programs of the library could be updated using an equity lens.
The FCPL Social and Racial Equity Task Team
Our library system had not made many systematic policy or procedural changes in the few years leading up to this group's formation. FCPL was doing pretty well, but hadn't really been trying to "rock the boat" as it moved through a change in board leadership and director leadership. The One Fairfax policy seemed like the perfect time to engage staff broadly around equity areas that they were passionate about, and to make positive changes that fully aligned with our county's priorities. To kick off the group, all staff (about 600 individuals) were emailed and asked to send in a brief description of why they would like to engage in this work. They were also asked to share specifically in what ways they were passionate about equity and how they might see changes applied in their everyday work. Answers ranged from wanting to totally eliminate fines, getting bilingual youth services staff, offering new programs for short term residents of the county and creating new (and cheap) bus advertisements in Spanish along our Route 1 corridor.
Applications came in from frontline staff, managers, administrative staff, librarians, paraprofessionals, clerical staff; you name a job classification — they wanted in on this project. It was heartwarming to see the genuine excitement staff had about just the idea of making things a little bit better /easier/more intuitive for their customers. At the end of the process, a lean, mean tasking teaming machine was formed of 10 dedicated FCPL staff — all ready to take on the task ahead.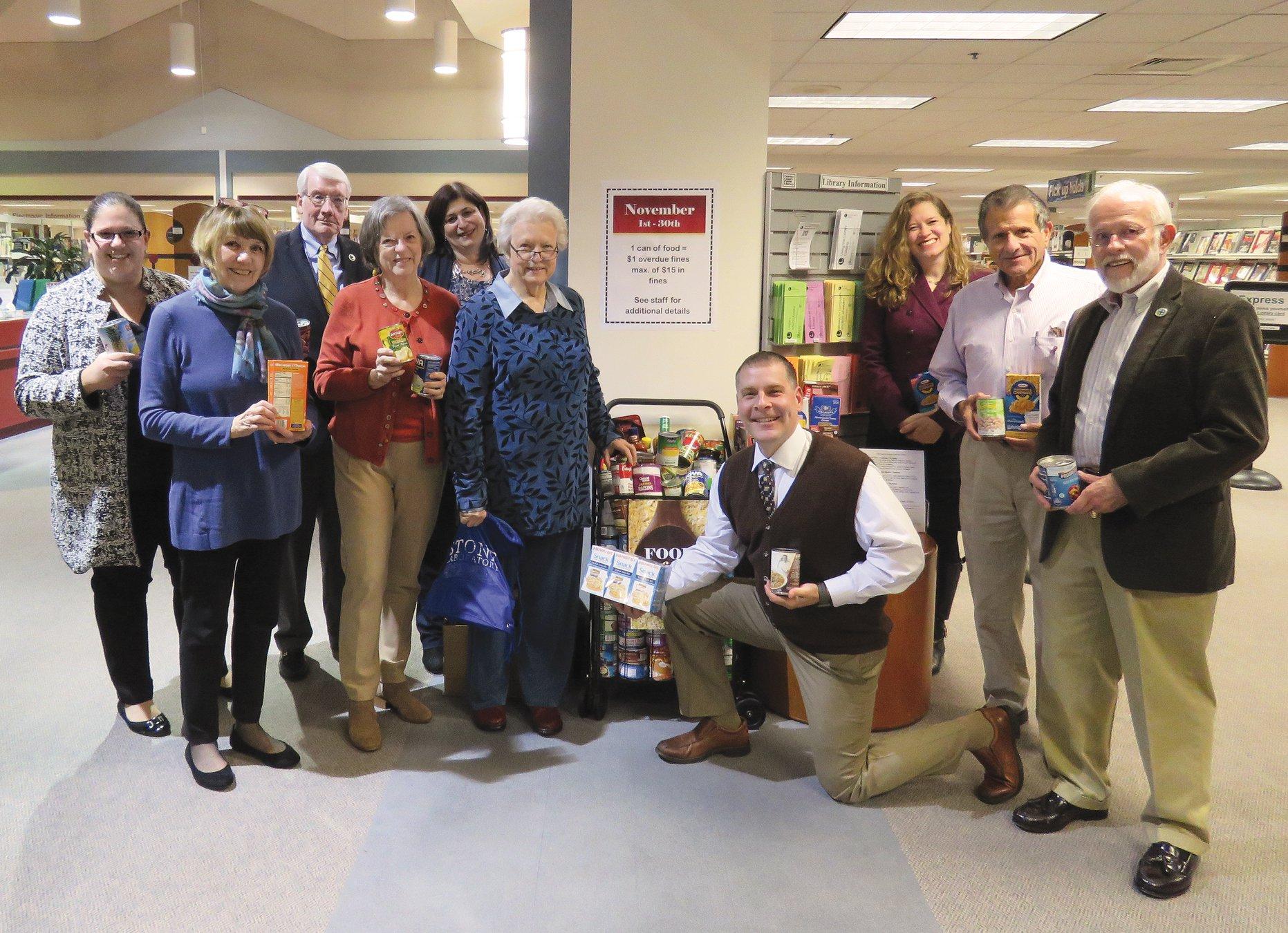 Fairfax County Public Library Board during Food for Fines event

The Projects
While each individual staff member came to the group with ideas about specific projects or policy updates they wanted to see completed, we worked as a team to figure out what was feasible. We conducted some heavy research on hot topics and came to a group consensus before moving forward. To this end, the group gelled and talked openly and honestly about the needs of staff and our community. While the task team worked together for the better part of a year, the first two months were really about setting goals on which projects might be of interest for further discussion and getting to know each other and the passions each person brought forward. One of the first full meetings — clocking in at two and a half hours — was all about whether it would be most beneficial to eliminate fines on children's materials or children's cards. As each task team member was coming from a different type of job and location and had varied experiences with their customers, there were heated discussions at times about what would work best for the majority of our youngest users.

After those forming and norming sessions, the group really buckled down to the projects at hand. Projects and topics included:
Guest passes: FCPL had a long-standing policy of charging a $2 nuisance fee for guest computer passes. This was a remnant from bygone days when time on public computers was a hot commodity and a service charge was meant to limit interest. The group identified this as low-hanging fruit to remove, so that our lower income customers would no longer have a barrier to access even if they chose not to get a regular library card.
Food for Fines: FCPL had never, in recent past, held any kind of fine amnesty events. Both a Food for Fines (waiving $1 for every can of food donated, up to $15) and a Read Away Your Fines ($1 for every 15 minutes of reading, up to $15) were discussed and endorsed by the task team.
Bus Tail Advertising: Traffic is an ever-present reality in Northern Virginia. So why not capitalize on that? The team was dogged in working with the local bus advertising vendor and ended up negotiating for 100 bus tail ads at $4,000 for a six-month run! Ads were developed in English and Spanish to capitalize on the predominant languages spoken along Route 1 in the southern part of the county.
Elimination of Fines on Children's Materials: We were thrilled to move forward a budget recommendation for FY21 to take away fines on children's materials. Although not yet approved formally, it's looking good!
Bilingual Youth Services Staff: After support from the task team, two Spanish-speaking systemwide youth services assistants were added to the staffing mix, to support outreach efforts across the county.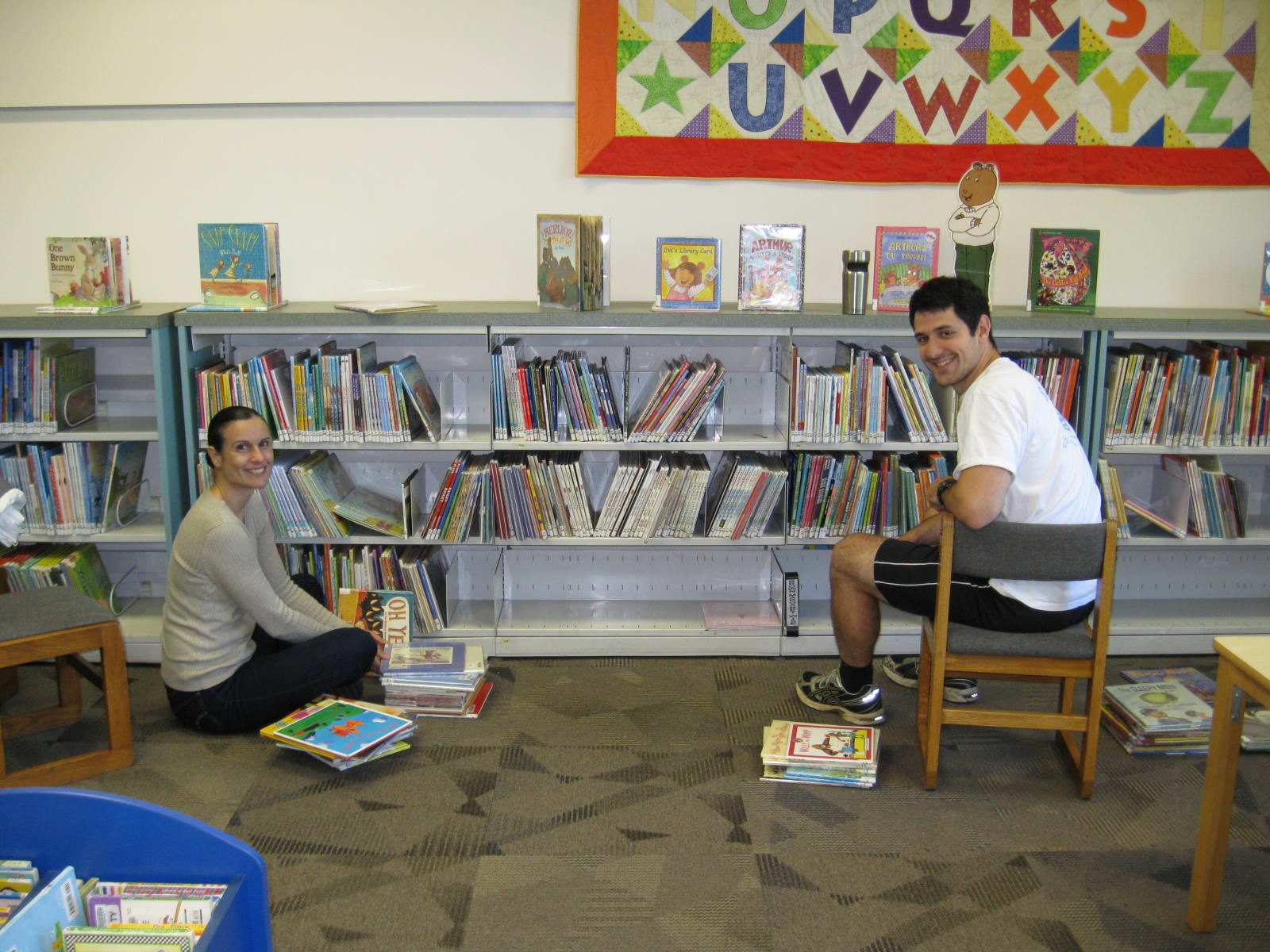 Fairfax County Public Library volunteers shelving children's books

The work of this group will continue to reflect forward into FCPL's future. Some of the projects we initiated are long-term and may take several years to get fully funded and implemented. The task team's persistence and energy will ensure that equity remains a guiding principle at FCPL and in Fairfax County.

Jessica Hudson is the director of the Fairfax County Public Library. She's an avid cheerleader for her staff and the community and knows that equity-based initiatives will help create a better place for all.