Do Space Fellowship Challenges Women Innovators to Address #Tech and #Business Gaps
by Anna Gadzinski, Executive Assistant and Project Specialist, Do Space (Omaha, Neb.)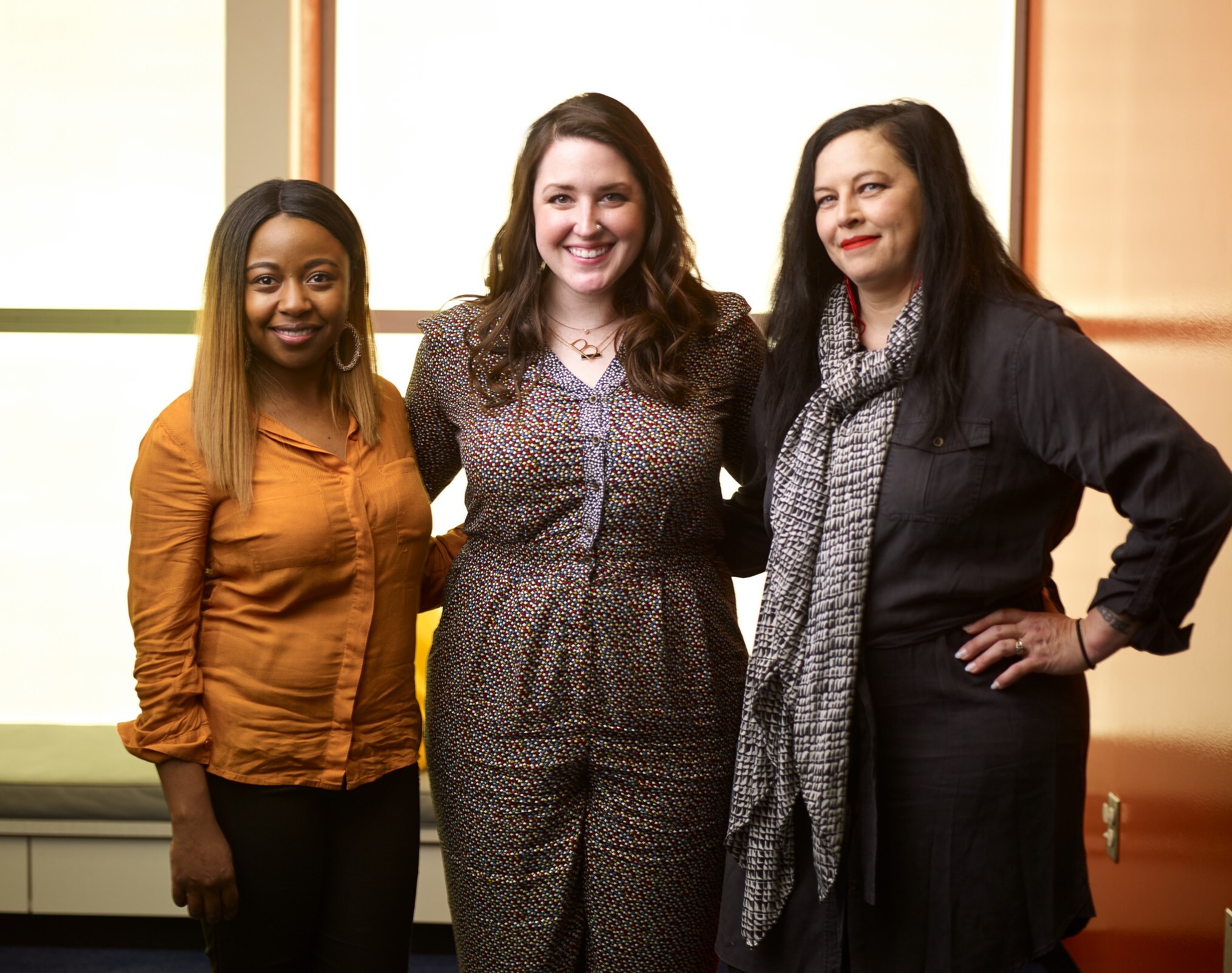 Pictured: Do Space's 2019 Women Innovators Fellows Carina Glover, Bianca Zongrone Jefferson and April Goettle
Last year, Do Space issued a challenge to the community: Omaha women are underrepresented in technical roles, and they are underrepresented in business. What's your big idea to change Omaha for the better?
The 2019 Do Space Women Innovators Fellowship was a competitive, six-month experience that challenged three Fellows to develop new resources and tools to promote the advancement of women technologists and tech entrepreneurs in Omaha. Each Fellow received a $10,000 stipend, expert mentorship from an all-female advisory board of local leaders in business and technology and additional resources to bring her big idea to life.
On Wednesday, July 31, the Do Space Fellows shared their final projects with the community at a free showcase event. Below is a quick look at the projects developed by the three Fellows.
April Goettle — Remote work is one of the primary benefits sought after by tech workers today, particularly women. April founded Remoter.tech as a resource website and job board that promotes remote tech work to local talent and employers in Omaha and nearby rural areas.
Bianca Zongrone Jefferson — Why do Omaha women choose to stay in or leave tech majors and careers? Bianca's research will help local universities and employers attract, retain and grow diverse tech talent.
Carina Glover — Carina developed HerHeadquarters, a mobile app that connects Omaha women entrepreneurs to collaborations with peers in L.A., NYC, Miami and beyond, empowering them to grow their empires faster.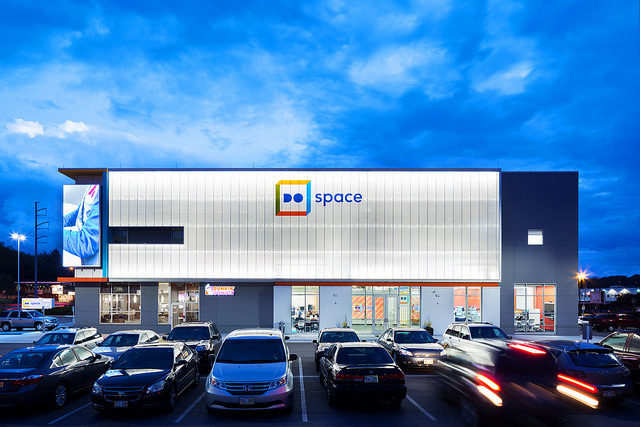 Omaha's Community Need
As the first technology library in the United States, Omaha's Do Space empowers the community through free access to technology and innovative learning experiences. This one-of-a-kind digital playground was designed to tackle the digital divide in Omaha, as well as to boost digital skills and drive innovation, creativity and invention in the region.

Through unique initiatives like the Women Innovators Fellowship, Do Space leads the local conversation about race and social equity in technology, elevating the voices and contributions of women innovators working to address inequities. Women hold less than a quarter of Omaha's tech jobs. Nationally, only one in five C-suite level leaders is a woman; fewer than one in 30 is a woman of color. Do Space was proud to offer three Fellows the opportunity to develop projects that address these community challenges while facilitating important conversations.
A challenge can be a powerful way to build community, raise awareness and engage your library patrons in the ultimate outcomes of library-supported fellowship projects.
How Can Your Library Launch an Innovation Fellowship?
Challenge your community.
A challenge can be a powerful way to build community, raise awareness and engage your library patrons in the ultimate outcomes of library-supported fellowship projects. Issuing a challenge with eligibility requirements and clearly defined objectives will focus the energies of fellowship applicants.
The subject of your challenge gives patrons renewed insight into the value and expertise that your library provides. Do Space believes that the future belongs to those who understand technology — a future that belongs to everyone. The focus of this year's Fellowship was squarely aligned with Do Space's role as a technology equalizer by empowering individuals who would otherwise have faced barriers to entry.
How will you inspire your patrons — and your community –— to pursue "moonshot" ideas?
Know your audience.
The Do Space Women Innovators Fellowship was the second in a series of fellowships. In Summer 2017, Do Space awarded three Omaha-area educators a $10,000 stipend to create innovative projects in 3-D printing, robotics and software development. This Do Space Innovative Educators Fellowship created opportunities for local teachers, librarians and educators to catalyze rapid innovation in Omaha. Given its target audience, Do Space structured the Fellowship as an intensive eight-week experience over the summer months when school was out of session.
When it came to the Women Innovators Fellowship, the Fellows performed the same 200 hours of project work — but they did so over the course of six months to accommodate a wider variety of schedules. Women and femme-identified individuals from all backgrounds were encouraged to apply — students, retirees, freelancers, part-timers and full-timers working in tech or in other industries altogether. Do Space sought self-starters, changemakers and innovators. Full stop.
Choose self-starters.
The Do Space Women Innovators Fellowship was a self-directed educational experience that gave the Fellows the opportunity to build a portfolio of work, exercise leadership skills and become more competitive in the workplace. The six-month nature of the program required the selection of three self-starters who could successfully balance Fellowship commitments alongside work, school and life commitments.
Each selected Fellow was given the freedom to build her project at her own pace, but certain expectations and requirements were in place for the benefit of Do Space and the Fellows, including attendance at group meetings and one-on-ones, guest blog posts sharing project progress and the electronic submission of a short progress report every two weeks. Stipend checks were paid to each Fellow at regular intervals provided she continued work and met all requirements.
Tap your networks.
Launching an innovation fellowship requires capital and time, but do not despair. It's easier than one might think. Identify a business or donor whose values align with your proposed challenge. Both of Do Space's innovation fellowships were sponsored by a generous local couple with an interest in technology and business. Offering a $10,000 stipend to the Do Space Fellows was pivotal for several reasons: 1) raising awareness about the opportunity, 2) attracting quality applications, and 3) acknowledging the Fellows' substantial investments of time and talent.
Innovation fellowships are exciting! Reach out to your community partners and encourage them to share your call for proposals far and wide. Beyond its traditional channels and partners, Do Space made a concerted effort to target new partners serving diverse audiences in Omaha. Do Space also distributed postcards at public desks and special events, and to business and computing programs at local colleges and universities.
Learn more about Do Space and the Women Innovators Fellowship at www.dospace.org.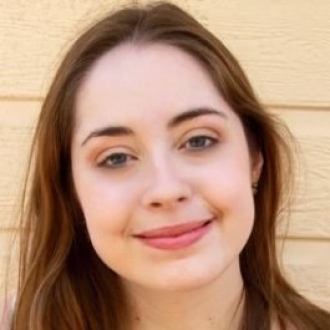 ​Anna Gadzinski​
Executive Assistant and Project Specialist, Do Space
Anna Gadzinski is the executive assistant and project specialist at Do Space. Anna assists Do Space Executive Director Rebecca Stavick with sustainability projects and new initiatives, leading development operations and grant writing. Anna holds a master's degree in international development and brings eight years of nonprofit sector and project management experience to her role. She managed the 2019 Women Innovators Fellowship, served as an advisory board member for the 2019 Gender Equity in Tech conference and co-founded Project 18, an all-volunteer group working to make Omaha #1 for women in tech.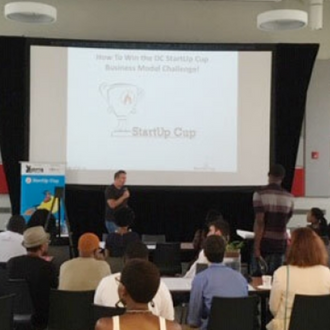 I Didn't Know the Library Did That!
DC Public Library
Learn how DC Public Library expanded entrepreneurship opportunities for justice-involved individuals through outreach, services and partnerships.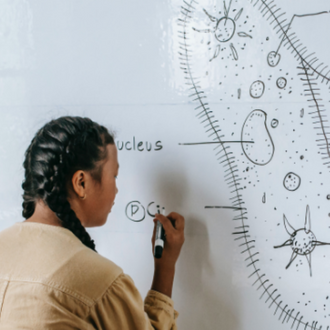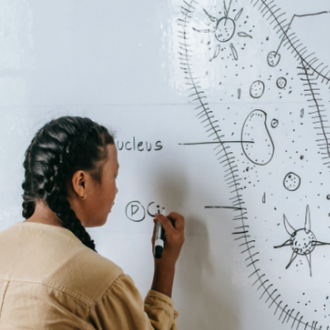 Getting Sonoma Teens Into the "Mind of a Scientist"
Sonoma County Library
Discover how Sonoma County Library created a new STEM learning opportunity for teens that addresses race and social equity issues embedded within science and our society.