Designing a Library with Style and Substance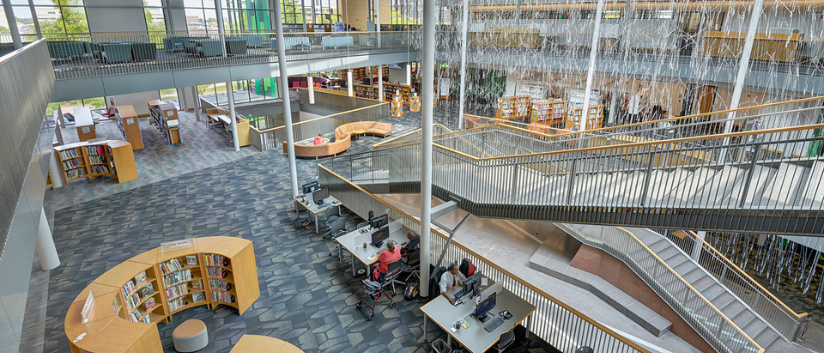 Pictured: Dayton Metro Library (Photo credit: Ken Schory)
Written by Jill Eyres, Associate Principal and Carolyn Carlberg, Senior Associate, Group 4 Architecture, Research + Planning, Inc.
ULC's Annual Forum is one of Group 4's favorite annual conferences, and this year's gathering in Seattle did not disappoint. The very first panel session on Thursday, October 26 was a rich discussion about the importance of libraries as place. As architects who work with libraries, this is a topic of particular interest for us.
During Q&A, someone on the other side of the room took the microphone and asked, "How can we get architects to design libraries that aren't just for other architects?" It's an important and complex question that we have talked about a lot about since that morning.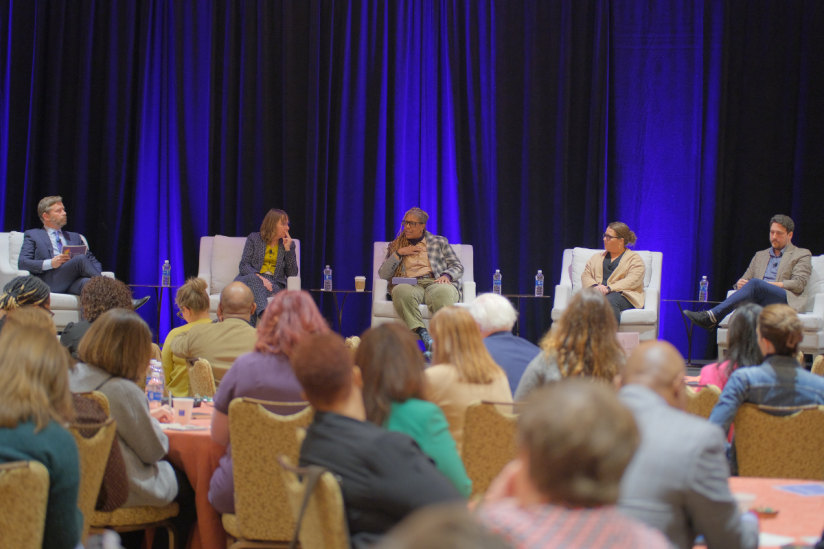 Pictured: 2023 ULC Annual Forum: People, Power, Place panel on "Libraries as Place"


Form and Function
Of course, architects want to design beautiful libraries that reflect and celebrate their communities. We want them to be places that attract both current users and new customers to the library and inspire them to return again and again. These are just some of the reasons why it's essential to engage communities in the design of their libraries.
Libraries also need to work well. In a survey for a planning study, one branch staff member recently told us, "Please think about function as well as form. It doesn't make sense to build spaces that look pretty but don't perform well." It is often library staff who are most affected by – and have to work harder to overcome – a library design that doesn't support the operating model and workflow. This is why staff, particularly front-line staff, need to be represented in the design process as well.
Having the right design team for the project also is important. In a perfect world, every library would be designed by an architect with extensive experience in libraries – enough to know that not all libraries are the same, to know the right questions to ask about service and operations and to know how to translate staff and community input into a design that perfectly marries form and function.
For a variety of reasons, however, it is not unusual for libraries to find themselves working with an architect who doesn't have quite this level of experience. Fortunately, there are strategies that libraries can use with a variety of architects to design spaces and facilities that are both functional and inspirational.
Develop a Master Program
The Next Generation Library Plan set Cincinnati & Hamilton County Public Library on a course of systemwide capital improvements – and with 41 facilities, this is no small task. To keep the capital program moving forward efficiently, CHCPL is working with multiple local architects.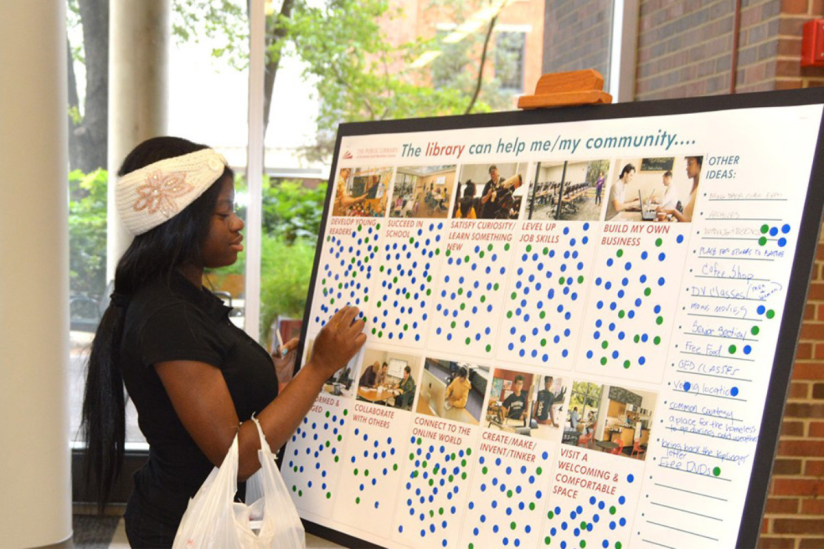 Pictured: A community member contributes to Cincinnati & Hamilton County Public Library's Master Plan process. (Photo Credit: Group 4)


CHCPL commissioned Group 4 to develop a Master Program as a communication tool and design guide for its architects. The Master Program translates CHCPL's vision of high-quality library programs and services into clear principles, objectives and requirements for the design team. It provides template-building programs for libraries of different sizes as well as variations responsive to diverse community needs. And it describes in detail the requirements for spaces, systems and furnishings included in each program.
While the Master Program is built on the extensive engagement conducted for the master plan, it recommends that library staff and community members continue to participate during design. Since 2020, CHCPL has used the Master Program as the basis for more than a dozen refresh, renovation, and reimagination projects – and many more are ahead.
Engage a Library Design Consultant
In 2013, voters in Dayton, Ohio approved a ballot measure to fund major library improvements. Dayton Metro Library contracted with three local architecture firms for all 18 of the bond-funded projects.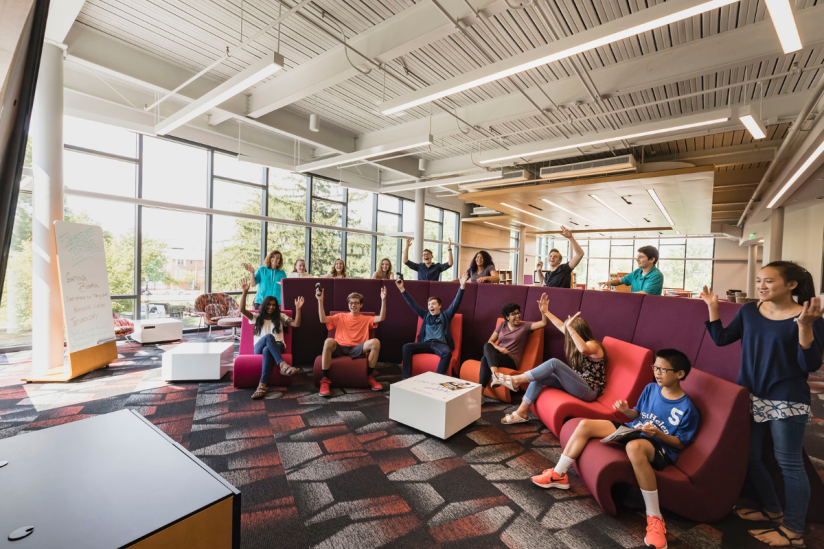 Pictured: Dayton Metro Library (Photo credit: Andy Snow)


To kick off the project, DML brought in Group 4 to lead intensive staff workshops focused on the branding, merchandising, operations, and customer experience principles that should carry through all of DML's facilities. One of the workshop topics was how service desk models, staff workspaces and technology both on the public floor and back of house should align to optimize effectiveness and enhance customer-staff experience.
Group 4 also was the library programming and design lead for the first phase projects, which served as a training ground for our local architect collaborators. As the capital program progressed, the local architects took the lead design role with Group 4's support for library programming and interiors. And together, we renovated, expanded, or replaced all 18 of DML's facilities within 10 years – as promised to the voters.

Great Libraries
Group 4 believes that both beauty and functionality are essential for great libraries – and that both are achievable in every design project. We are strong advocates for engaging staff and communities in the design of libraries with style and substance. Don't hesitate to reach out to us about how to achieve both in your library projects.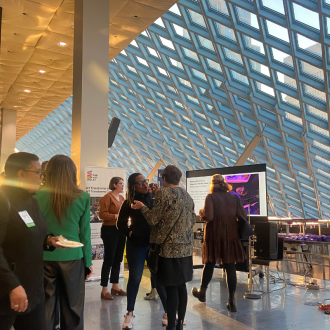 North America's Top Urban Library Leaders Convene in Seattle for the 2023 ULC Annual Forum
In November 2023, ULC convened over 200 library leaders from more than 90 North American public library systems in Seattle, Washington to network, collaborate and learn at the 2023 ULC Annual Forum: People, Power, Place — Today's Urban Public Library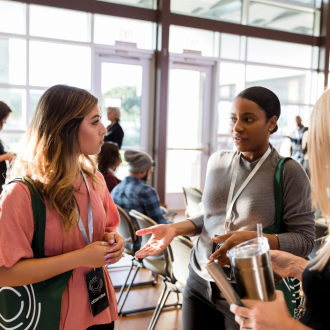 Public Libraries as Critical Spaces for Convening
Hear from ULC President and CEO Brooks Rainwater about the importance of libraries as physical convening spaces. Through creative development of these spaces, libraries can contribute to the wellness, civic engagement, and productivity of their communities.