Culture-First Community Services in Saint Paul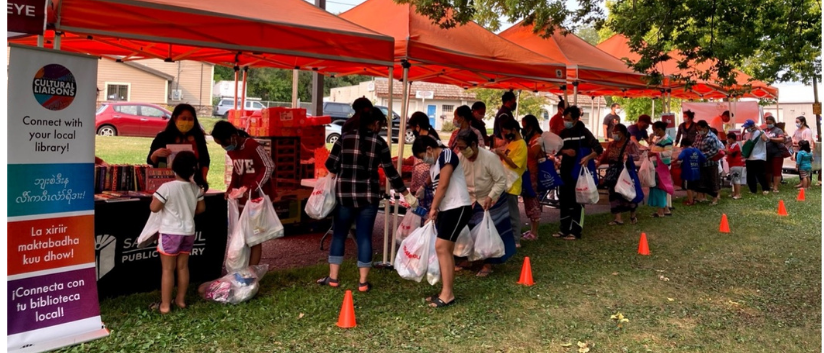 One summer day in 2018, Claudia walked into Rondo Library, one of 13 Saint Paul Public Library locations. She needed help completing paperwork for a second job, and did not have a computer and printer, much less skills to use them. Her journey had taken her up and down University Avenue, a busy thoroughfare running through Saint Paul. Repeatedly, people told her, "Just go to the library — they will help you."
SPPL's Latinx community specialist, Adriana, happened to be working that day and greeted Claudia in Spanish. As they spoke, details emerged: Claudia spoke Spanish at a grade school level — her first language was Mayan Mam. Originally from Guatemala, Claudia was supporting some extended family in Saint Paul as well as her family in Guatemala.
Adriana helped Claudia complete her paperwork and get a library card. The next day, Claudia came back with her younger sister, who got a library card as well. Soon after, she connected with Adriana about issues she was having with her landlord and started getting help with computers. When Claudia came to Adriana worried that she would be fired from one of her jobs, she talked with Adriana, who discovered Claudia could not see well enough to decipher the line orders coming to her. In addition, because Claudia could not see well enough to ascertain where she was from inside the bus or light rail, she commuted to both of her jobs on foot, often in the dark. Adriana immediately connected with the library social worker to see where Claudia might obtain a low cost, no questions asked eye exam. After getting Claudia an exam, the next task was to find low-cost glasses for her. Adriana and a social worker offered to find ways for her to pay for the glasses, but Claudia insisted that she had been able to save some money and with the help of a coupon from the Lions Club, she was able to purchase glasses.
Adriana is part of a Community Services, a library department born out of a program that taught digital skills, in languages other than English, mainly outside of library locations. Prior to 2018, between four and eight Community Services staff worked part-time with their hours totaling that of one full-time staff member. Additional resources to for staff time and work depended upon grants.
Although small in scope, this approach of connecting through culture and language began demonstrating a powerful way to provide more equitable service to communities underrepresented in library programs and services. Because Saint Paul is a primary and secondary resettlement destination for refugees and immigrants, particular efforts were needed to ensure the incredible diversity of Saint Paul was being ably and adequately supported at the library. Thus, it was named as a priority in the library's strategic direction as needing investment of time and money. In 2018, a grant was secured and staff moved into full-time roles.
It quickly became evident that the culture, language and community-first approach was extremely successful when coupled with full-time positions, both for the community and for library staff to witness different ways of working with communities, in fact, co-creating with communities. Trusted relationships were built one interaction at a time. Soon the number of computer classes, storytimes and events exploded with increases in participation.
Pictured: Amharic storytime

As the impact of the program grew, a question began to arise: How would the library represent, track and replicate this approach in a sustainable way?

With the program's funding came evaluation, and so SPPL worked with Wilder Research to answer its question: a logic model. It was important that community members who had been working with community specialists be part of the evaluation and creation of the logic model. Given many staff and community members were new to evaluation, Wilder led "Evaluation 101" training, which included the purpose and function of a logic model. After this training, staff and community members worked together to create the logic model's outcomes, inputs and outputs identified as key to community services work.
Through the work to develop a logic model, several key insights emerged, the first being that Community Services was invested in changing the culture of the library and modeling new ways of working with patrons to other staff ultimately to better serve the community outcomes the department was invested in. Community Services staff had honed key ways of working with and co-creating with communities, but these efforts had been small scale, targeted and siloed. It felt important to codify what Community Services had learned and hoped to embed into SPPL culture. The logic model introduced shared language around staff and community outcomes, and the idea that perhaps these outcomes were shared across communities, rather than specific to Somali or Latinx communities. Ultimately what hope for the future looks like could be different if you identify as Latinx or Somali, but hope for the future is a general shared goal.
Lastly, and perhaps most importantly, the logic model helped Community Services articulate a key equity message that they had been struggling to voice while living it in practice. "Saint Paul Public Library recognizes that there are communities that have been marginalized by structures and systems of power that create barriers to equal access, participation, and utilization of library services. It is with this understanding that we are intentional about expanding our community services to support all those who may benefit." These sentences helped the coordinator and community specialists say no when appropriate to requests for community specialists' time and attention. This statement helped them say no to requests for interpreters at events planned without community input, to storytimes in Spanish and to other requests that sought language skills with no cultural or community planning and representation. Similarly, it helped community specialists model relationship-building and good customer service in a cultural context and expect library staff to participate in interactions even if they didn't speak the patron's home language.
Because community services largely worked with immigrant and refugee communities, the logic model specifies communities. Through evaluation, we've tested the approach with the named communities and are now expanding the reach. Relationship-building, equity and inclusion, and culture and community-first ways of interacting are important in many communities, and the logic model allows SPPL to expand within the outcomes and refine its approach.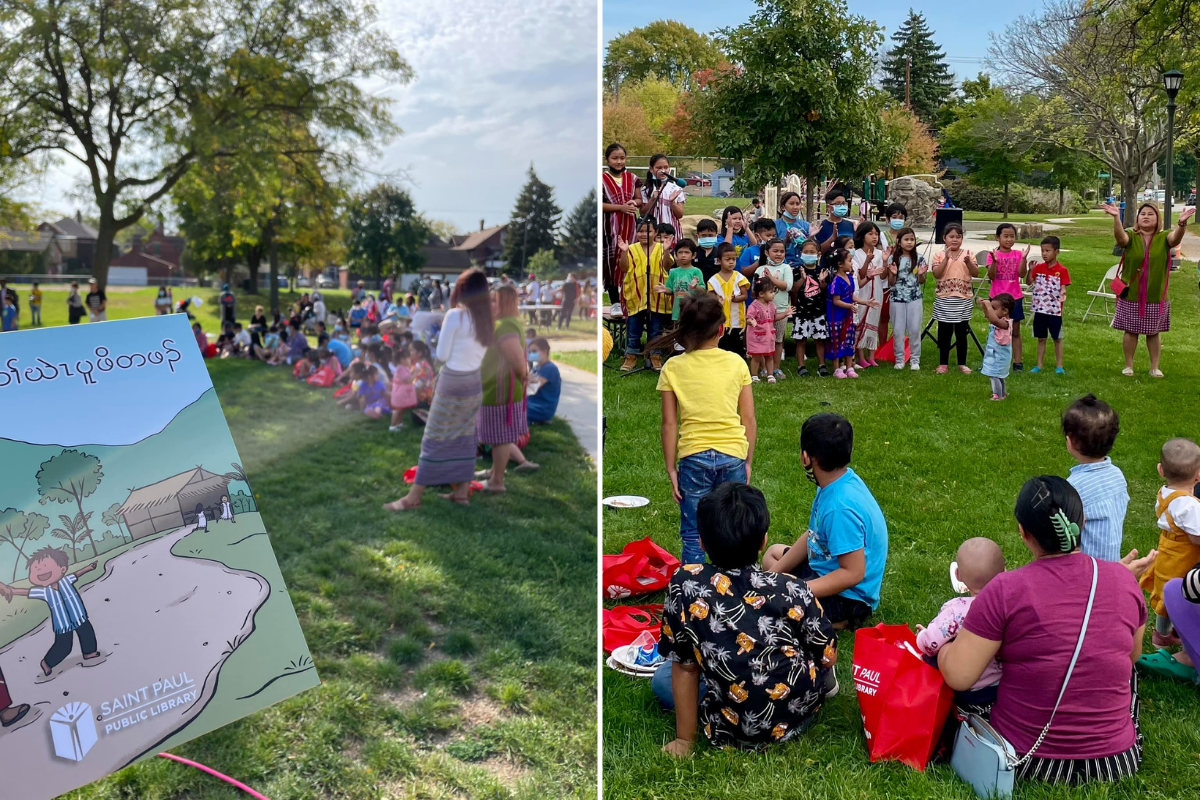 Pictured: Photos from book launch event for a Karen book that the library published in partnership with local Karen writers

The Community Services approach allows SPPL to respond quickly to community realities because the relationships are not mediated by other organizations. Partnership is important to community services, but it is because community specialists are building a web of referrals and support, not because the library needs help reaching specific audiences. In fact, pre-pandemic, the library had plans to build more concrete partnerships to support the work patrons were asking for: immigration and citizenship services. All along, Community Services has co-created programs with community members based on their goals and using library expertise and resources. The logic model has guided SPPL through a pandemic that saw community specialists retain and grow their relationships and programming. Even through the difficult switch to virtual, this team recorded more than 8,000 interactions in 2020. The outcomes have undergone the first evaluation, and Community Services has expanded to the point that our next evaluative steps will be to refine and update the logic model. The clear positive impacts from this culture-first approach to Community Services, especially during the pandemic, helped SPPL garner funding from the Institute of Museum and Library Services to support further expansion and evolution of this work.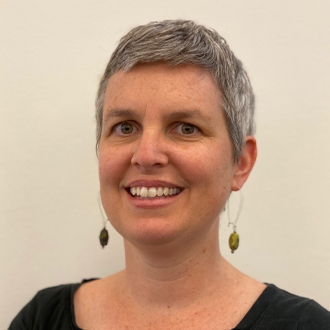 Rebecca Ryan
Public Services Manager, Saint Paul Public Library
In her role as public services manager, Ryan supervises SPPL's workforce programming, bookmobile and community services department and serves on the ULC's Digital Equity Action Team. During her tenure with SPPL, Ryan has led the formation of SPPL's community services department, piloting multi-lingual, culture-first programs and services co-created with communities which she currently oversees. She has also facilitated partnerships, sat on the Northstar Digital Literacy Project's steering committee and worked with libraries and adult basic education across the state to help them collaborate better.