A Testament to the Caring Community We Call Home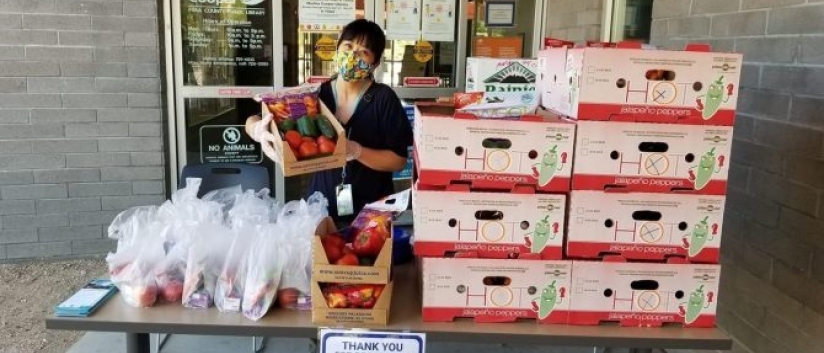 When Pima County Public Library closed our buildings' doors to the public on March 18, 2020, dozens of staff jumped at the opportunity to provide much-needed support to other Pima County departments. Read below to learn more about the COVID-19 recovery work of PCPL staff in vital positions throughout the county.
Vicki Lazaro, a young adult librarian at Joel D. Valdez Main Library in downtown Tucson, worked at the Pima County Emergency Operations Center, where experts in their fields coordinated messaging from the Health Department, logistics about food distribution, fielded questions from local and national media and navigated relationships with law enforcement, long-term care facilities and the Tohono O'odham Nation.

While there, Vicki provided administrative support to all staff operating in the center. "The work was dynamic, educational, scary and exciting all at once," Vicki said. "As a librarian, my mantra is 'access to information.' In this temporary position, I provided access to information by capturing crucial details of the seemingly non-stop meetings regarding everything from ambulatory care to volunteer coordination."

In this fast-paced situation, evolving minute-by-minute, Vicki helped Emergency Operations team members learn how to use and understand critical communications tools, including videoconferencing, natural language transcription, group chat software and Microsoft Office tools. According to Vicki, "This pandemic is an incredibly difficult point in our history and I am happy to be one of the helpers."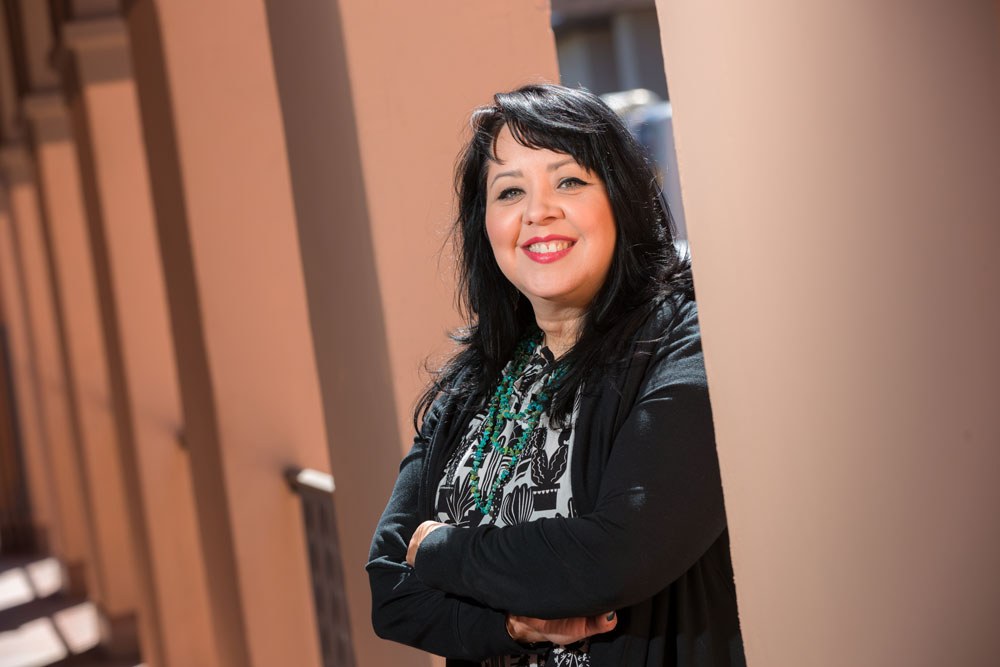 Vicki Lazaro, PCPL Young Adult Librarian
Wade Zelenak also worked at the Emergency Operations Center. Taking a break from driving the Bookmobile, which he's done for 25 years, Wade staffed the lobby desk, took temperatures and issued access badges. "I disinfected the badges every day, but also made sure to disinfect door handles and other frequently touched surfaces," Wayne said. "People took note of this and thanked me for doing it." Wade would also run errands for EOC staff, including taking two boxes of work gloves to the Nogales Food Bank for workers handling crates of produce.

Wade valued his time at the EOC. "I felt like I was making a difference because I freed up regular staff to complete more complex tasks. I even got to take advantage of all my years in library service when a staff member asked me to research disinfecting and re-use of N95 masks."
More recently, Wade was sent to the State Department of Health Services in Phoenix to pick up 480 doses of Remdesivir for distribution to hospitals in southern Arizona.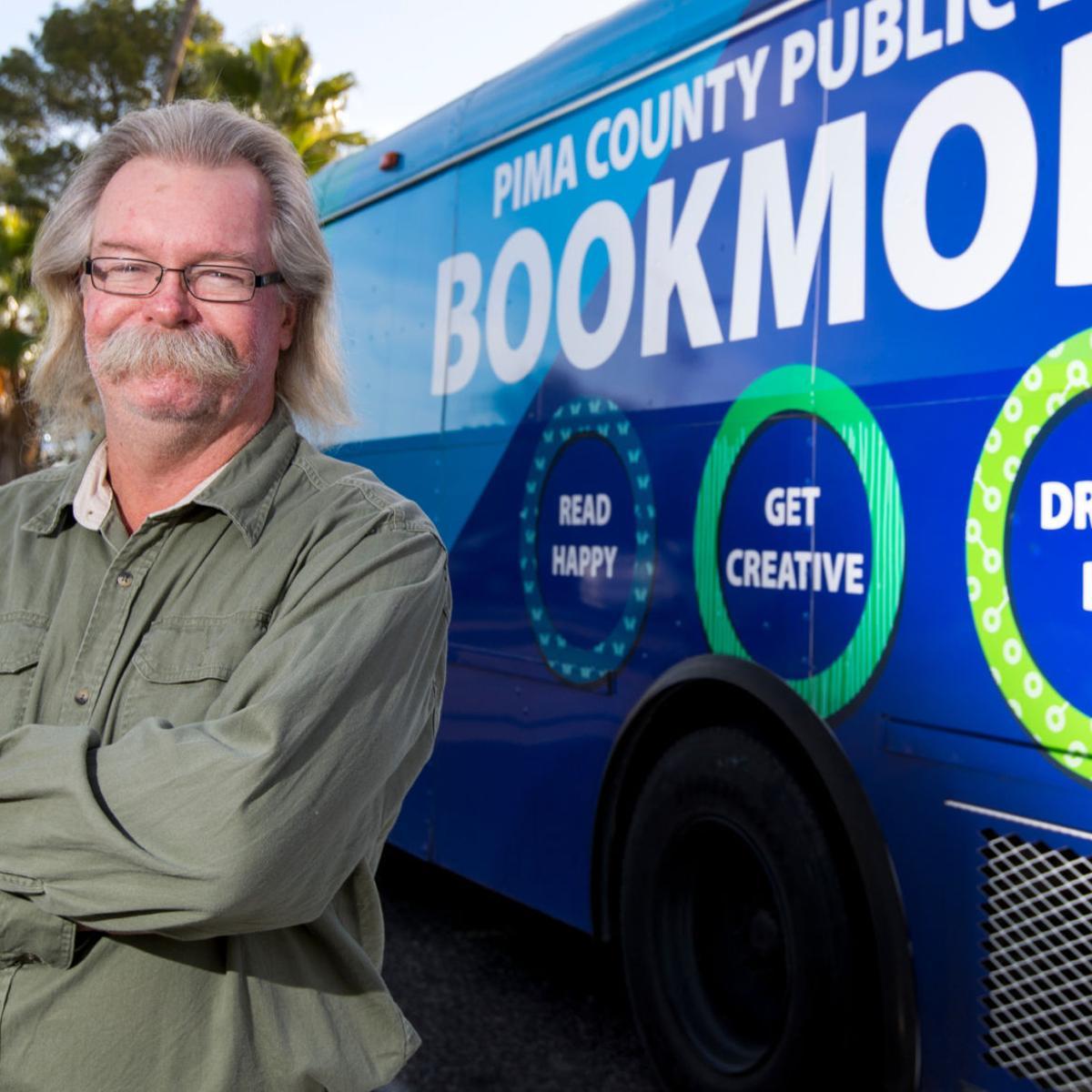 Wade Zelenak, PCPL LTA Supervisor
At the Pima County Community Action Agency, Grants & Nonprofits Librarian Wayne Wheeler helped staff the CAA call-in hotline assisting people who needed help paying their rent and utility bills because of economic hardships of the coronavirus.

According to Wayne, "It was sometimes sad and frustrating to hear about the predicaments of our community members, but the work itself was very rewarding and I was happy to help."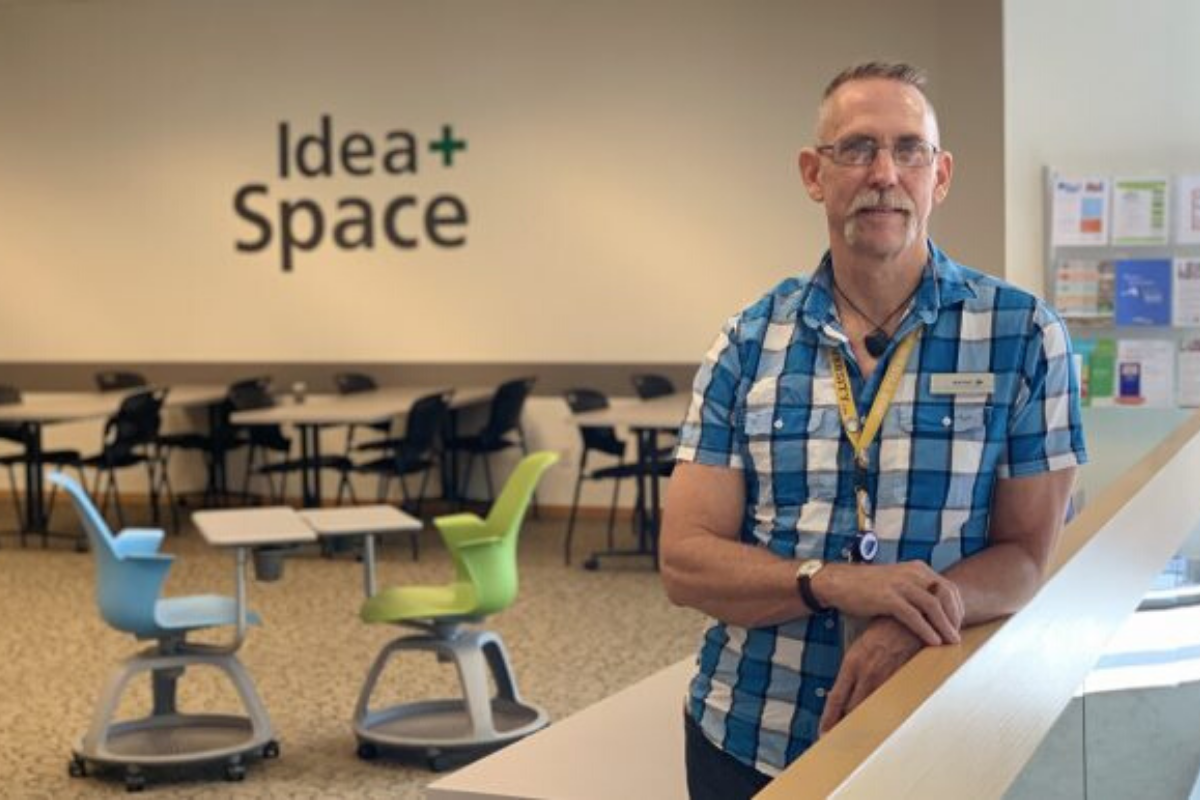 Wayne Wheeler, PCPL Grants & Nonprofits Librarian
Meanwhile, at the county's Community Services, Employment and Training Department, Librarian Matt Landon worked on a project called Tucson CARES, placing high-risk and COVID-19 symptomatic homeless people into hotel rooms for their protection, and to protect the community. Matt said, "I took calls from outreach workers, the Tucson Police Department and hospitals, filled out triage and intake forms and passed information on to fellow workers doing data entry and arranging transportation." The work meant a lot to Matt. "I feel like I'm doing an important job for the community. It's been rewarding to help people get into a temporary housing situation with the hope that case workers can offer additional help in the future."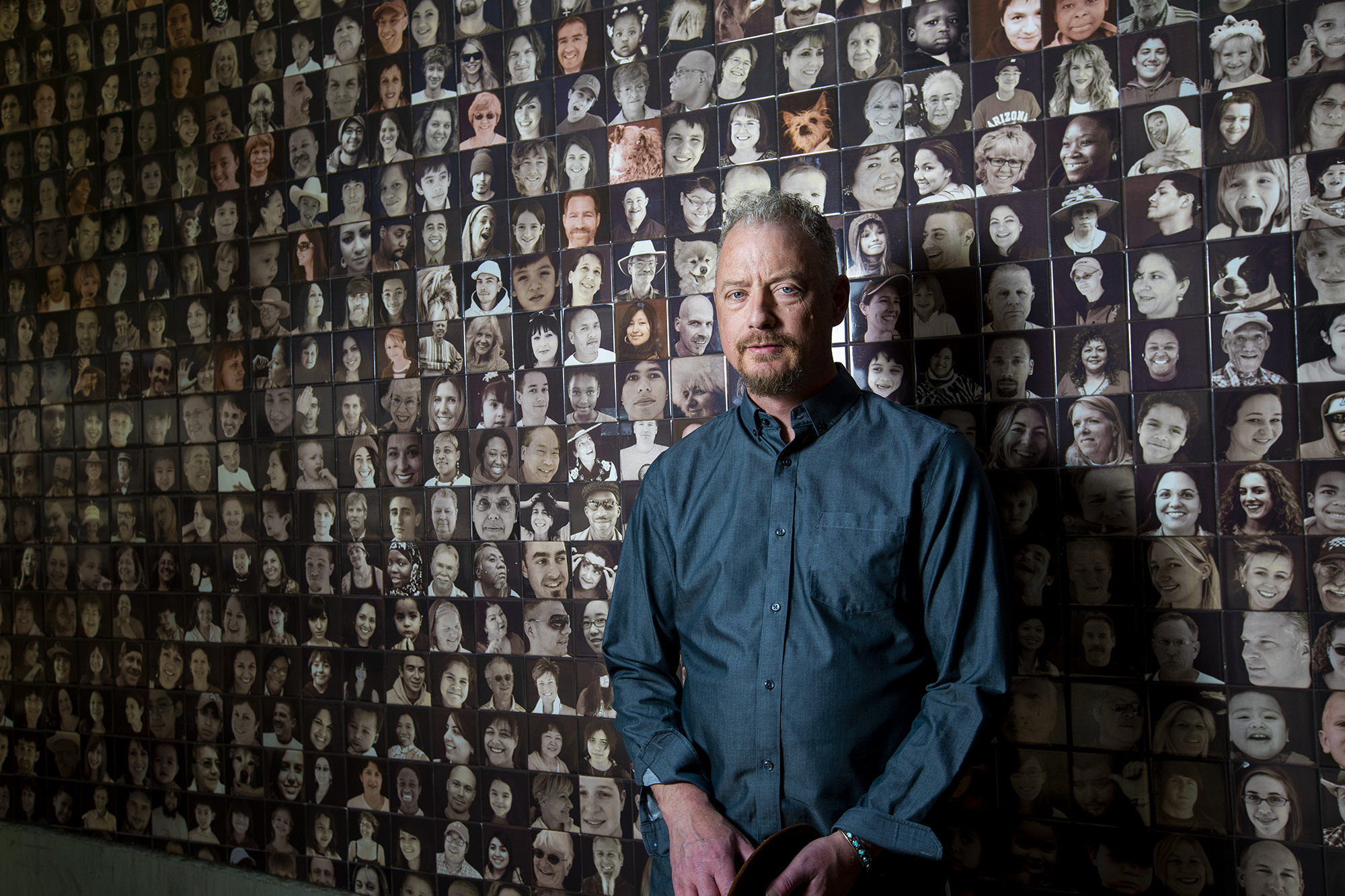 Matt Landon, PCPL Librarian

Brandon Milligan is the library's delivery manager, so it's apt that he took on the role of running deliveries all over the county, including face masks made by folks at the local Xerocraft Hackerspace, to the Pima County Health Department.

Starting his day at the Pima County Jail, Brandon picked up hundreds of surplus meals, loaded them into a library van and hauled the food to the Casa Maria Soup Kitchen. He did this seven days a week. "The gratitude I got to see was overwhelming. Watching the community come together for each other, especially in a crisis situation, is very rewarding."
PCPL team members help pack food for delivery to local organizations in need

Rose Kowalski is usually the circulation manager at the Miller-Golf Links Library. During the pandemic, she began working at the county's Dislocated Worker Hotline where she provided job placement, emergency and veteran assistance, among other tasks.
"During the first few weeks," recalled Rose, "we took 80 to 100 calls per day from people facing newfound hardship. I got to talk to people in a time when isolation was crippling. I was able to help my community in much the same way we help patrons [at the library]."
Alex R., a client who received help from Rose, wrote a letter praising her work. In it, he said, "I could not have asked for a better associate to speak with. Rose gave me all the information I needed with a direct answer, but at the same time in a courteous and helpful attitude."
Rose was not the only library staff member working that hotline. Fellow library staff Jon Meade, Meggin Kitterman, Jacqueline Felix and Victoria Villanueva joined her. "We are information geeks," Rose said. "Of course we're going to help people find what they need."
Other library staff, including Sherryl Volpone, Amanda Guest and Amy Peterson, did not hesitate to put themselves on the front line, taking temperatures at various Pima County locations. Amanda also spent time working with Wayne Wheeler at the Pima County Community Action Agency.

Pima County employees at the library, and other departments, stepped up in ways large and small to support the community during the COVID-19 pandemic. These past months have been a testament to the caring community that we call home.
As the stay-at-home order has been lifted and we begin to navigate this new and challenging environment, one thing is certain: When challenges arise and they are able to help, library staff will answer the call.
Holly Schaffer is the community relations manager at Pima County Public Library, where she has worked since 2016. She values the work of her nearly 600 colleagues throughout the library system who tirelessly serve the community, and finds sharing all that the library does an absolute joy. Holly is currently reading The Unraveling of Cassidy Holmes.