Reimagining Summer Learning During the Pandemic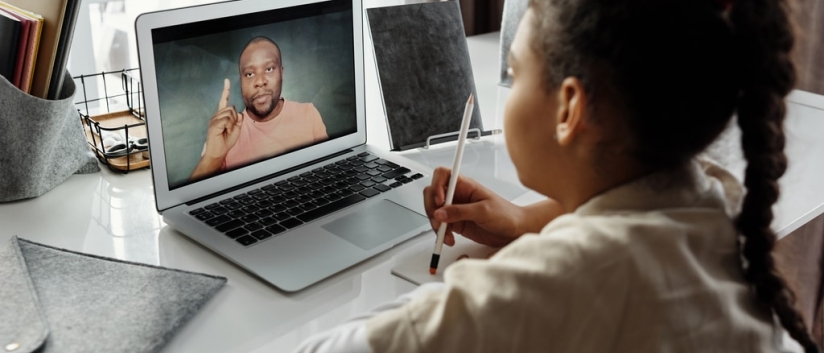 By Paul Negron, Director of Communications, Urban Libraries Council
Public libraries have always been at the center of summer learning and fun. Now in the midst of the coronavirus pandemic, libraries are innovating new ways to offer summer learning programs and activities to their patrons, including offering virtual engagement models and special kits designed to engage families who lack home access to broadband, digital tools and tech support.
Read below to learn how ULC libraries across North America have adapted their summer learning offerings to keep kids, teens and adults learning all summer long, despite the new challenges of COVID-19.
Los Angeles Public Library
LAPL launched their Summer Reading challenge by encouraging patrons to "get in the game" and challenging families to read every day. Patrons can track their daily progress by marking spaces on an activity worksheet, logging in to the LAPL Beanstack site or by using their mobile device on the Beanstack Tracker app. Attending virtual library programs, listening to a podcast, completing the 2020 Census or taking an online course all count towards this summer's reading challenge.

To reach as many community members as possible, LAPL's team designed summer learning packets and worked with partners including Los Angeles Unified School District, Los Angeles Regional Food Bank and LAPL Street Fleet to distribute them to community members at grab-n-go meal sites throughout the city. Packets include physical game boards, a folder containing a variety of library resources and learning activities, books, playing cards, a beach ball, crayons and scissors.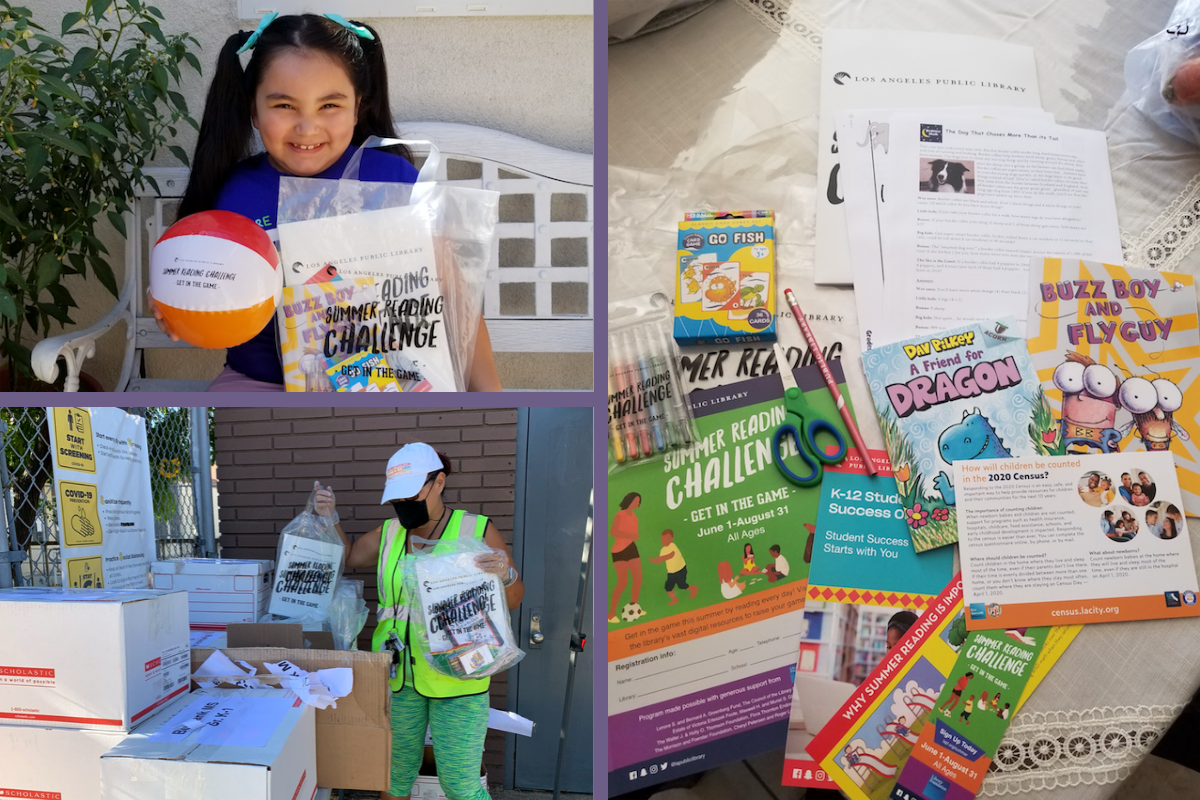 Mid-Continent Public Library
MCPL's 2020 Summer Library program began at the end of May and asks the question, "Where will your imagination take you?" When the library temporarily closed in March, the team was in the process of finalizing plans for their summer learning program. The library decided to theme their summer program for the Greater Kansas City area in an aspirational way to connect more with patrons during this challenging time.

As a result, this summer the library is offering a variety of ways for children and families to earn points towards free books and prizes. Participants are encouraged to read books, complete fun, age-appropriate activities with their families at home and take part in summer learning virtual programs featured on MCPL's dedicated Facebook page. As of July 23, MCPL has had almost 12,000 individuals registered for the program and has 9,000 active participants!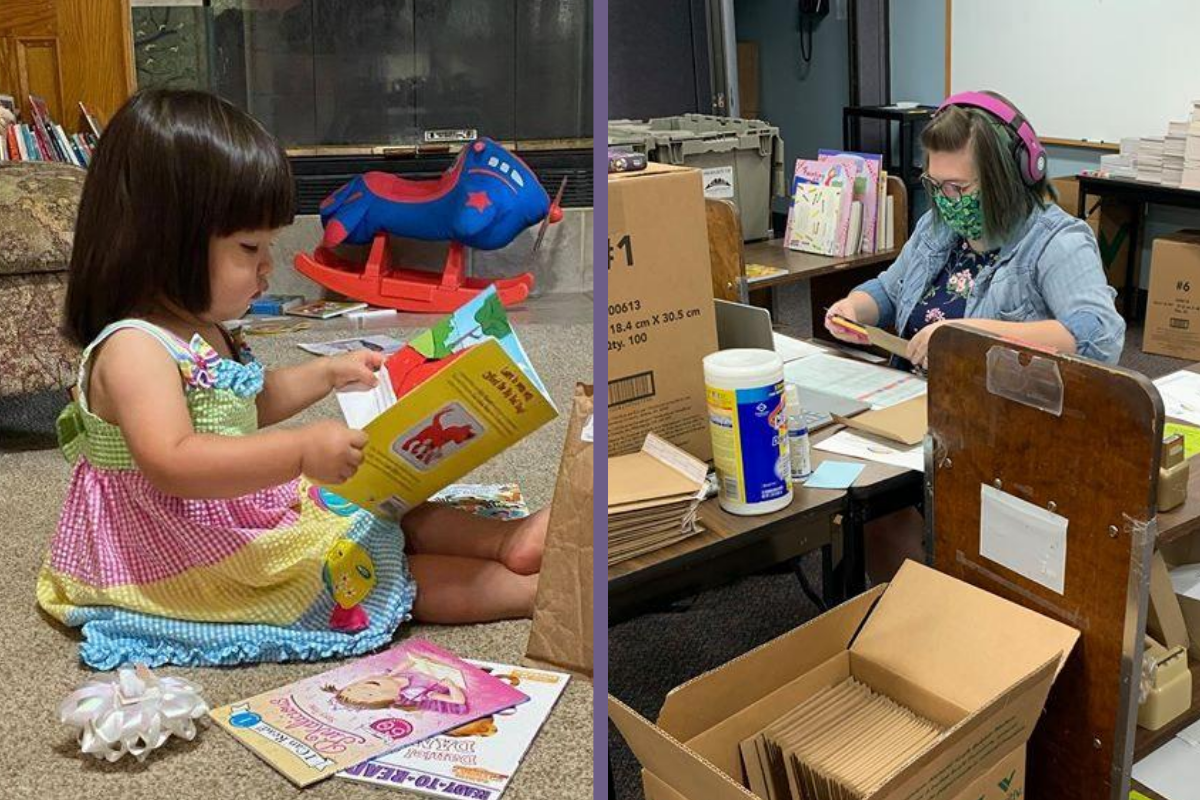 St. Charles-City County Library District
The team at St. Charles City-County Library District created physical outdoor compartments at each of their 10 branches, similar to real estate boxes one would see next to a for-sale sign, to advertise their Summer Challenge program. These boxes are filled with Summer Challenge game boards, bonus game boards, bookmark design contest forms, Beanstack informational sheets and recommended reading bookmarks.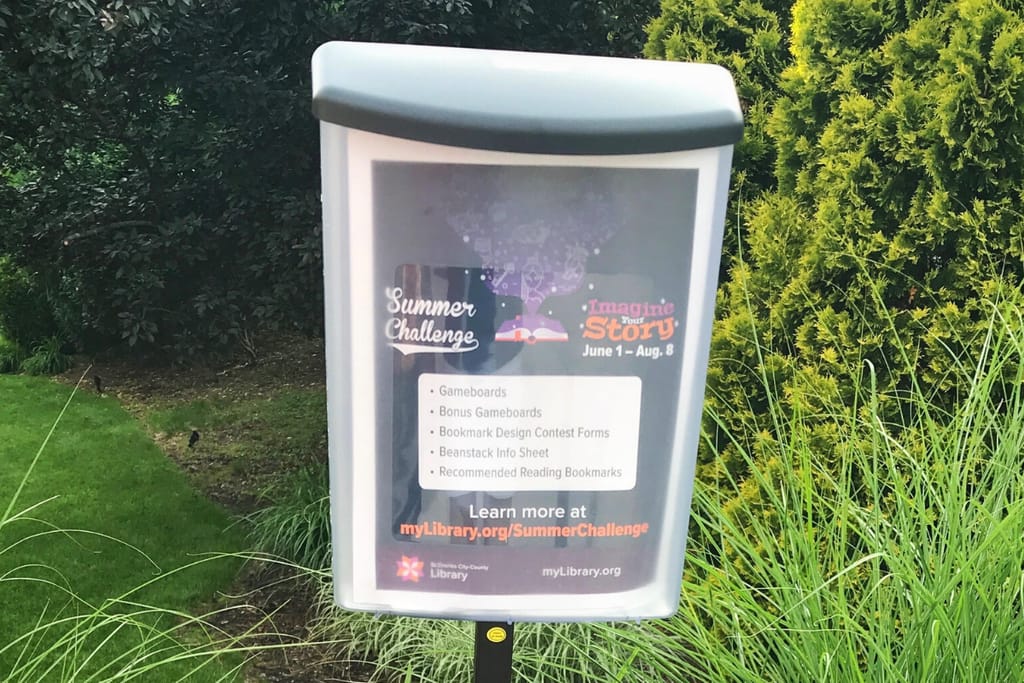 Readers can earn Super Reader status when they complete bonus reading and earn extra entries in a grand prize drawing throughout the summer. Using the "Imagine Your Story" theme as inspiration, photographers of all ages were encouraged to submit snapshots to a photo contest and try their hand at designing a bookmark. During the Summer Challenge, patrons can also enjoy a virtual "Enchanted Escape Tour" where each library branch represents a magical land with a curated recommended reading list. Patrons can physically go to a branch and take a picture with a garden post that staff decorated based on the branch theme for the summer. Prizes are then awarded based on the number of branches visited.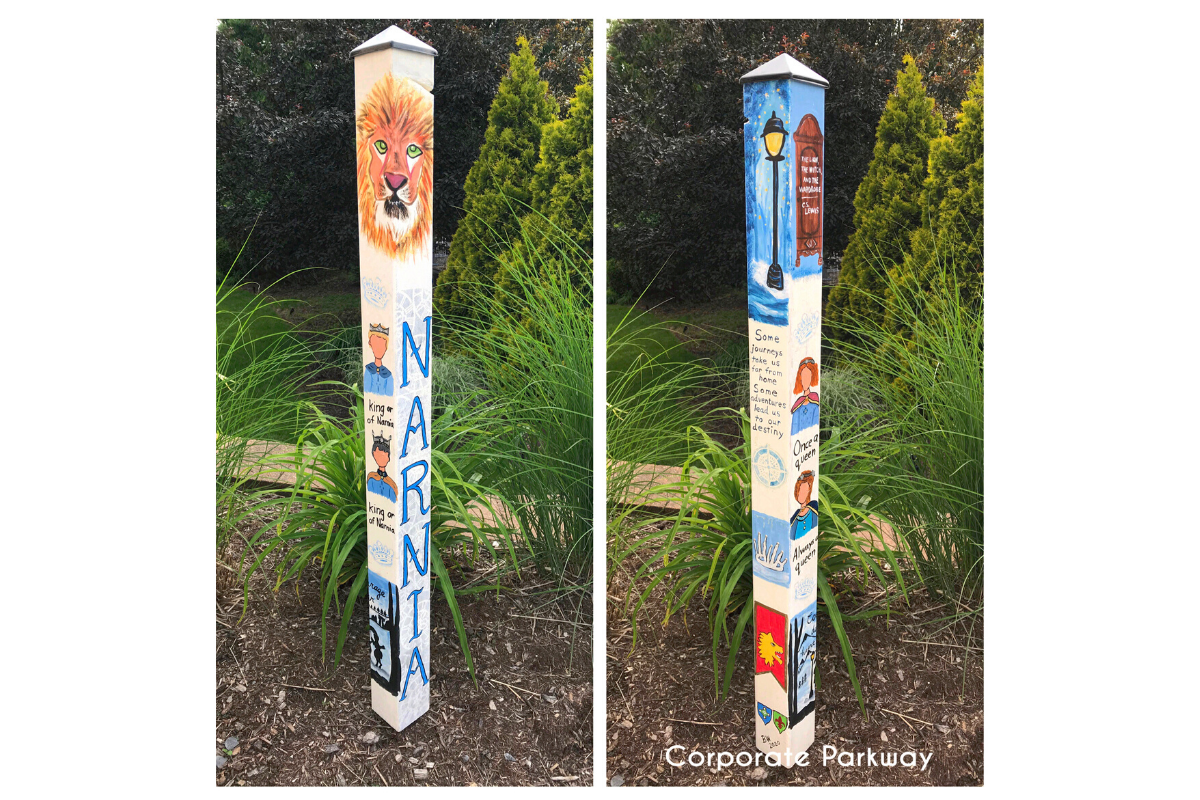 St. Louis Public Library
Recognizing that summer learning is more important than ever for the library, the team at SLPL doubled down on their outreach to get the word out about their programs. A new Summer Challenge postcard was mailed to all juvenile cardholders and distributed at locations as they've reopened with limited services. The postcard gives information about the Summer Challenge, and also serves as an offline "tracker" that mirrors the library's online program. As difficult as the transition to remote and online learning has been, the library is especially mindful of the many young people who lack reliable access to the internet or a computing device. Even for those children who can access the internet, screen fatigue is a real issue.
The team also created "Summer Challenge Starter Kits" that include new age-appropriate books, information on the Summer Challenge and enrichment activities like upcycle science experiments and recipes kids can complete with items they have at home. Kits are being distributed in high-need areas, in partnership with St. Louis Public Schools and the Urban League of Metropolitan St. Louis.

The library was scheduled to offer 70 free in-person summer camps, but scrambled to transition these camps to a virtual format after the pandemic hit. The library successfully offered 54 virtual camps this summer, ranging from Hogwarts to Minecraft to dance. This included the team mailing out supplies like ukuleles, chess boards and yoga mats so all campers could participate from home.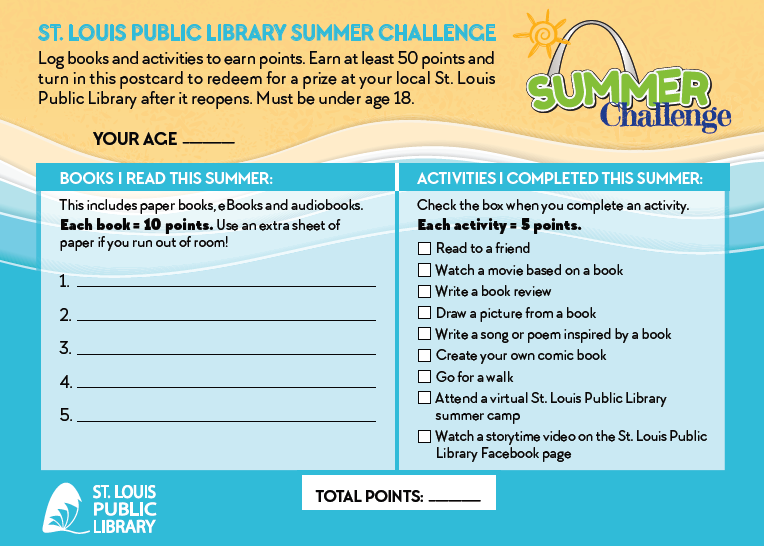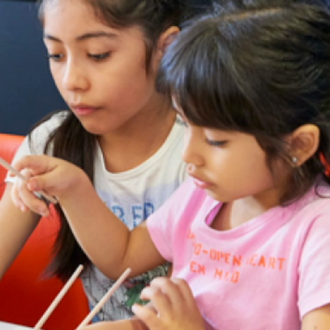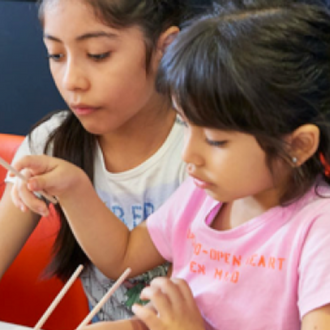 Rethinking Chicago's STEM Programming in the Age of COVID-19
Chicago Public Library
Learn how Chicago Public Library transitioned their youth STEM programming to virtual spaces once the pandemic hit.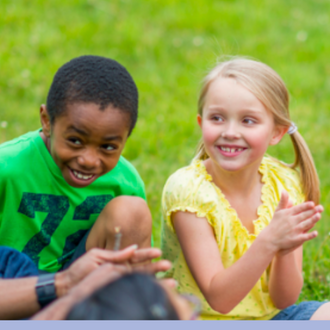 Discover the Power of Summer Learning
Urban Libraries Council
Discover how ULC, our partners and our member libraries are celebrating Summer Learning Week 2022.