Revisiting 2018 Top Innovators: Lilac City Live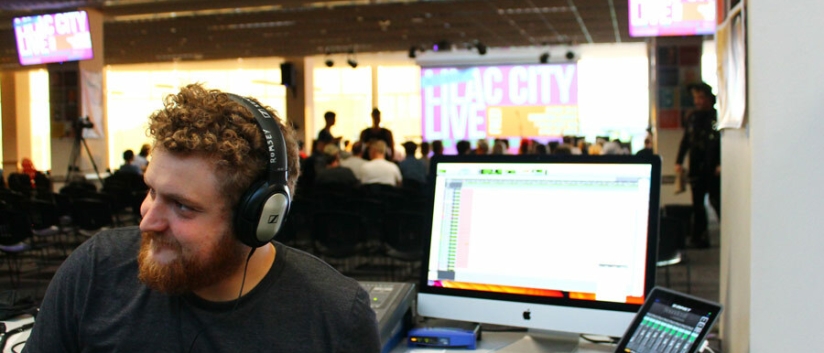 Q&A with Spokane Public Library's Community Engagement Manager Jason Johnson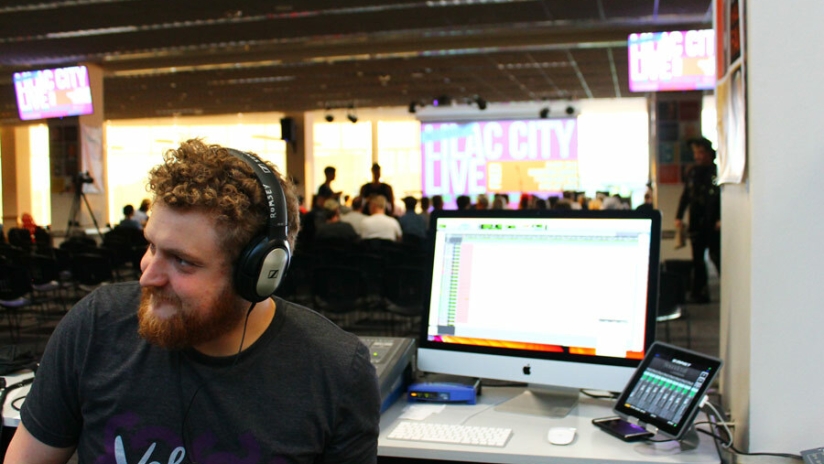 Lilac City Live is a talk show hosted in a custom-built performance space in the Spokane Downtown Library. Featuring musical performances, stand-up comedians and interviews with local authors, artists and celebrities, Lilac City Live transformed SPL's Downtown Library into a lively, multi-generational community destination.

This game-changing program earned Spokane Public Library a Top Innovator award in the Customer Experience category of the 2018 ULC Innovations Initiative. ULC reached out to Jason Johnson, community engagement manager at SPL, to follow up and learn about how the program as evolved since winning the award last year.

How many Lilac City Live events have you had since the program began?
By the end of this season there will have been 19 LCLs. We hosted shows at the Oregon Library Association/Washington Library Association Conference, and we will be doing a show on a float at Spokane's Lilac Parade this month.
Have you seen an uptick of use in the Downtown Library outside of Lilac City Live events? Has the program helped more people discover the library?
We have definitely seen increases in program attendance since LCL began. The show has allowed us to bring in new audiences and inform them of all the other things happening in the library, and it has allowed us to connect with community members about creating new programs and events.
Could you touch on some of the partnerships you've built through Lilac City Live? Have you seen these partnerships pay off in other aspects of the library?
We have built numerous partnerships with LCL. The biggest of which may be our partnership with the Inlander (a local weekly paper). They are providing us with deeply discounted advertising as well as promoting the event with their social media channels. The Inlander also assists us with show and guest ideas. This partnership has increased exposure of the library as a whole. LCL has led to a much deeper relationship with our local creative community. For example we had author Sharma Shields as a guest on the first show, which led to her having the book launch for her latest novel at the library, which attracted hundreds of people. This is just one example of LCL building relationships that pay off in other areas. The show led to a partnership with local non-profit Power 2 the Poetry. We now host a monthly event with them that brings in a new audience to the library. We have formed partnerships with Community Minded Television, City Cable 5, KYRS radio and other media operations.
Lilac City Live has put the library in the minds of people in Spokane that would not have thought of the library otherwise.
How has Lilac City Live had an impact on the larger Spokane community?
Lilac City Live has put the library in the minds of people in Spokane that would not have thought of the library otherwise. It is the flagship program that we provide and is an amazing entry point for new customers. It is also free and that allows citizens that wouldn't typically be able to afford to see these bands, comedians, authors, etc. to experience a high quality evening of entertainment and education. LCL is highly touted by the city government and the mayor's office in particular as something that makes Spokane great. It has been highlighted in the State of the City address and I received the City of Spokane Employee of the Year award in large part for the show. The show gives a platform to people in Spokane that are doing amazing things, but would struggle to find an audience to share it with otherwise. The video and audio clips we create are huge marketing tools for our guests. People want to be on the show to talk about what they have going on and share in this celebration of Spokane.
Want to learn more? SPL was interviewed as part of Ingram Content's Two Librarians & A Microphone Podcast. Listen below!