How Urban Libraries Can Benefit from Increased E-Rate Funding in 2020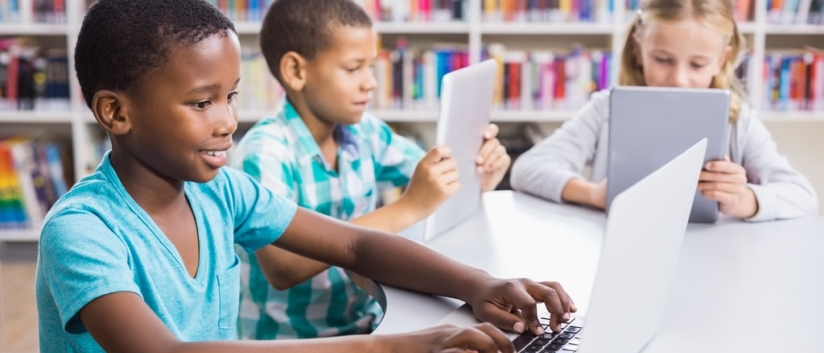 ULC members have a one-time chance to benefit from elevated federal E-rate funding for internal telecommunications updates in the coming year. A new order published by the Federal Communications Commission has established a unique opportunity for large urban public libraries to secure Category 2 E-rate funding with a budget multiplier of $6.52 per square foot.
Timing is tight for libraries to take advantage of this boosted rate, and the process for applying can seem overwhelming. Read below to learn more about the E-rate program and to find out if, and how, your library can leverage the 2020 rate increase.
Key Questions for Leveraging the Increased 2020 Rates
The filing window for the enhanced 2020 Category 2 rates will open on January 15 and close at 11:59 p.m. EDT on March 25. To determine if your library is eligible to take advantage of the $6.52 per square foot rate, consider the following questions:
1) Does your library fall under IMLS locale codes 11, 12 or 21?
The $6.52 per square foot rate is only available to libraries with the following IMLS designations:
IMLS Code 11 - City, Large: Territory inside an urbanized area and inside a principal city with population ≥ 250,000.
IMLS Code 12 - City, Midsize: Territory inside an urbanized area and inside a principal city with population < 250,000 and ≥ 100,000.
IMLS Code 21 - Suburb, Large: Territory outside a principal city and inside an urbanized area with population ≥ 250,000.
2) Has your library already filed FCC Form 470?
A library must submit the FCC Form 470 (Description of Services Requested and Certification Form) to begin the E-rate application process. This form establishes a point of contact and identifies any new telecommunications services that the applicant is seeking. February 26 is the last day for filing Form 470 in 2020.
3) Has your library reviewed vendor bids and secured signed contracts?
After filing Form 470, libraries must wait 28 days before reviewing bids from vendors for planned updates to telecommunications services. The selected contracts must reflect the most cost-effective option presented for consideration. Once the library has selected vendors, all signed contracts must be finalized before the library can submit Form 471 to apply for Category 2 funding.
About E-Rate
The E-rate program offers discounts on upgrades for telecommunications, internet and internal connectivity for public schools and libraries. The FCC sets the discount rates for the program, which is administered by the Universal Service Administrative Company.
Originally launched in 1997, the E-rate program underwent a comprehensive modernization process in 2014, which included the start of a five-year (2015-2019) program to pilot a "Category 2" budget approach. This approach provides discounts on equipment and broadband distribution used to enhance internal connectivity within schools and libraries.
ULC and our members worked with leading officials in the telecommunications sector to develop recommendations for the program's modernization that would allow larger libraries to receive increased discounts. Because of that work, the FCC raised the Category 2 rate from $1 per square foot to $5 per square foot for large urban systems. That increased funding has provided a powerful boost to the digital inclusion efforts and impact of libraries in major urban centers across the country.
At the end of the initial five-year pilot in 2019, the FCC announced that it would be making the Category 2 model permanent, and that the next five-year funding cycle would run from 2021-2025. Further, 2020 will serve as a transition year between the cycles, offering funding for libraries at an elevated rate.
Additional Resources
ULC E-Rate Resources
For additional information about the E-rate program, visit ULC's E-rate resource page. ULC members can also email info@urbanlibraries.org to ask questions.
FCC Resources
Click here to explore all information and resources about the E-rate program available directly from the FCC.
USAC Resources
The Universal Service Administrative Company administers the E-rate program. The USAC website offers extensive information about the application process and numerous helpful instructional resources, including how-to videos.
SHLB Coalition Webinar
Check out this recent webinar from the Schools, Health & Libraries Broadband Coalition to learn about E-rate program changes stemming from the FCC's recent order.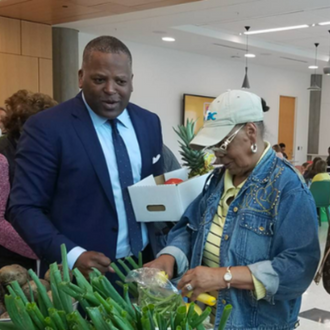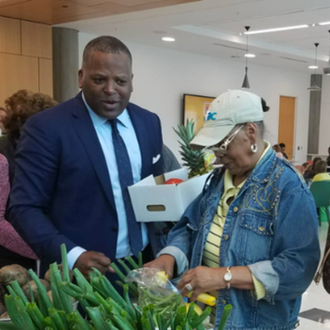 Closing Equity Gaps with Community Partnerships: Key Resources from OCLC's WebJunction
OCLC
Explore how OCLC's WebJunction implements a community collaboration strategy in addressing digital equity and inclusion initiatives, improving access to civil legal justice and health equity and crisis management planning.
Alternative Revenue Streams Survey Results
Urban Libraries Council
Learn from a recent survey of ULC's membership regarding library revenue streams.