How to Start a Library Podcast in 8 Simple Steps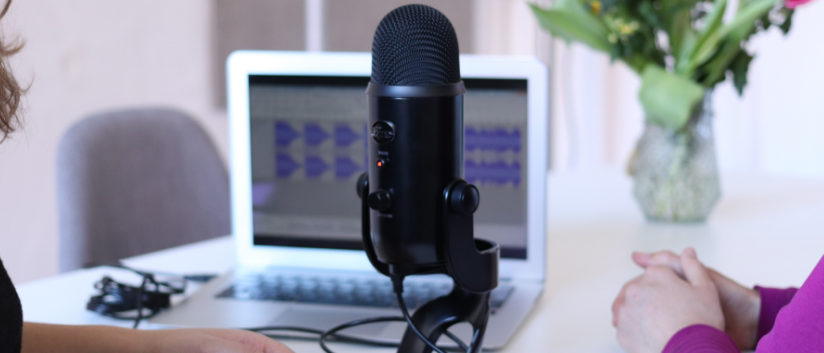 Learning how to start a podcast doesn't have to be scary or overwhelming.
I'm here to help guide you through the uncertainties by showing you the steps we took at Milton Public Library (MPL) to launch our Beyond the Stacks podcast.
Let's jump in, shall we?
1: Set Up Podcast Training
First things first: let's not put the cart before the horse.
The best thing we did on our podcasting journey was set up podcast training. If you're like the team at MPL, we had no technology background, no experience with podcasting, and no podcasting equipment. We were just eager and ready to learn.
Enter: training. We gathered the team together and had an afternoon of hands-on training and recording practice. There are a number of podcast training sessions out there. Find one that works best for your team and pencil it in.
The training was essential as it helped us establish our vision, understand what we needed to begin, and learn the technical side of recording. It was the first step towards our increased confidence in the un-familiar podcasting world.
2: Create a Vision and Name for Your Podcast
Now that you've got some training under your belt, it's time to jump in and create a vision for your podcast.
What do you want to achieve? Why do you want to start a podcast in the first place? Give your 'why' some thought and create a statement that encapsulates it.
Our vision at MPL was simple: we wanted to connect with the community in a way that was engaging and exciting. We wanted to showcase that libraries are so much more than just books, and so we ended up with this as our vision statement for the podcast: "Taking the community beyond the stacks and behind-the-scenes at MPL to deliver community-led content that matters, programming that surprises and buzz-worthy topics that entertain."
Name your podcast
After you've established your vision, you'll want to create a name. For us, our name came naturally after we nailed down our vision: Beyond the Stacks.
You want your name to be clear, simple, and easy to remember—but also engaging and interesting enough to capture your audience's attention. You'll want your name to be relevant to the topic and content you will be discussing.
3: Establish Your Audience, Podcast Type and Style, Host and Content
Now it's time to put together the "meat" of your podcast. This is when you'll establish your audience, choose your content and host, and decide how you're going to convey your message. This is the part where we had the most fun.
Who is your target audience?
First, determine your audience. Who would you like to listen to your podcast? Is it a segment of your patron base? Deciphering your audience will help you shape the podcast content and format.
What is your podcast type and style?
There are various podcast types and styles to choose from. Do you want your podcast to be an interview style? Do you want it to be formal or informal? How often do you want to release an episode? Peruse through the options and determine what fits best with your audience.
Types:
Interview
Single Person, Spoken Word
Dialogue (between two or more people)
Story-focused
Narrative/Information Sharing
Styles:
Informal vs. Formal
Length
Frequency
Who will be the host(s)?
Determine who will be the voice of your podcast. Will you will have one dedicated host or multiple?
At MPL, we chose more of an informal, interview approach for our podcast and have four trained staff members who are able to lead it. We typically have one to two interviewers and one to three podcast guests at a time depending on the discussion topic.
It's important to note that what you choose isn't set in stone — you can always make changes. It is a good idea, though, to keep the first three to five episodes consistent before changing your style to give yourself time to work out the kinks and find your groove.
Early in 2022, we will be relaunching our podcast with a single engaging host. We found that a single host resonated best with our audiences, as it creates a sense of familiarity, and better connection to our content. We are always learning as we go!
Create the visuals
Keep your podcast visual simple, eye catching and on brand. Use it consistently to help increase brand awareness and to help people identify it with your podcast.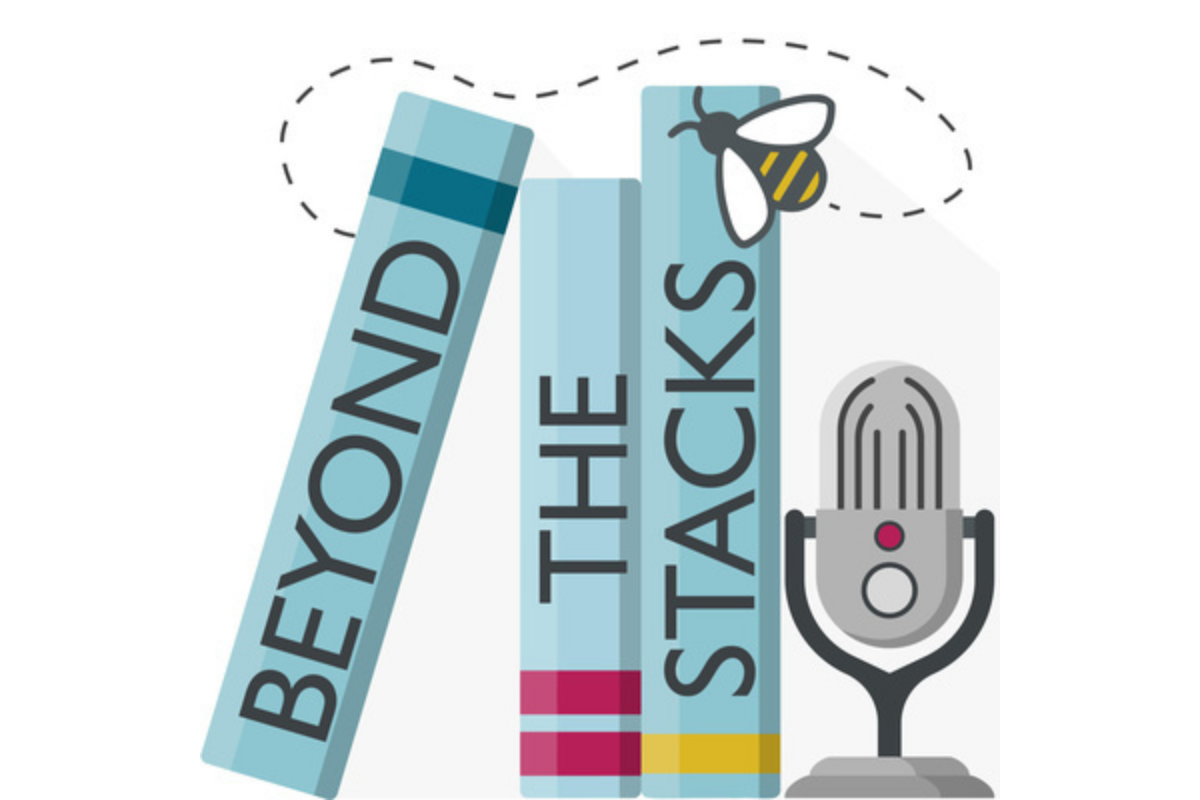 Choose your music!

All great podcasts have intro and outro music. When selecting yours, make sure that you are looking for music that is "royalty free", "podsafe" or "creative commons" so that it's legal to use.
Here are some great places to start:
4: Get the Gear
Assuming most of us have access to a computer, below are the essential equipment pieces needed to produce a high quality podcast:
A good microphone
There are many brands of podcasting microphones on the market to choose from. We found Yeti® microphones to be terrific and cost effective. You certainly don't want rely on the microphone on your computer.
One microphone per person is recommended for clarity and quality as well as to help mitigate technical hiccups that can pop up.
A conducive recording space
It's important that you choose a dedicated podcast room and optimize the space for the best sound. You'll want to prepare the room by eliminating noise distractions. Use curtains and carpet to absorb noise pollution and reduce echoes. Be aware of mouth noises and use spit guards if necessary. Make sure there are no fans or outside noise disruptions.
If you don't have an ideal space for recording, you may want to look to your community for a partner that has access to an established recording space that you can use.
Audio editing software
You'll absolutely need to find audio editing software to record and edit your podcasts. Our recommendation for recording and editing software is Audacity. It's great software for beginners and it works well on Windows, Mac, and Linux computers. It also allows you to export your audio into a variety of audio formats (MP3, FLAC, WAV, etc.). And best of all? It's free!
5: Record & Edit Your First Episode
Now that you've acquired all of the equipment you will need, it's go time!
Practice -> record -> edit
For our first episode, we wrote out a script and did a lot of practicing. Quickly, our comfort level increased and although we prepared for our podcasts, we didn't over-practice. This allowed us to keep them more organic.
We also learned that editing is no joke. We are lucky enough to have tech-savvy team members who are able to edit with ease. Play to staff strengths — if you are lucky enough to have someone on the team with strong or developing technical skills, hand the editing responsibility over to them.
For teams without this luxury, make sure you give yourself lots of time for editing. Go through your edit three times: the rough edit, the clean-up and the polish. Pro tip: leave time between talking when recording for editing purposes.
Save everything! The last thing you want to do is to lose an entire podcast you've worked so hard to create. Get in the habit of saving right after recording.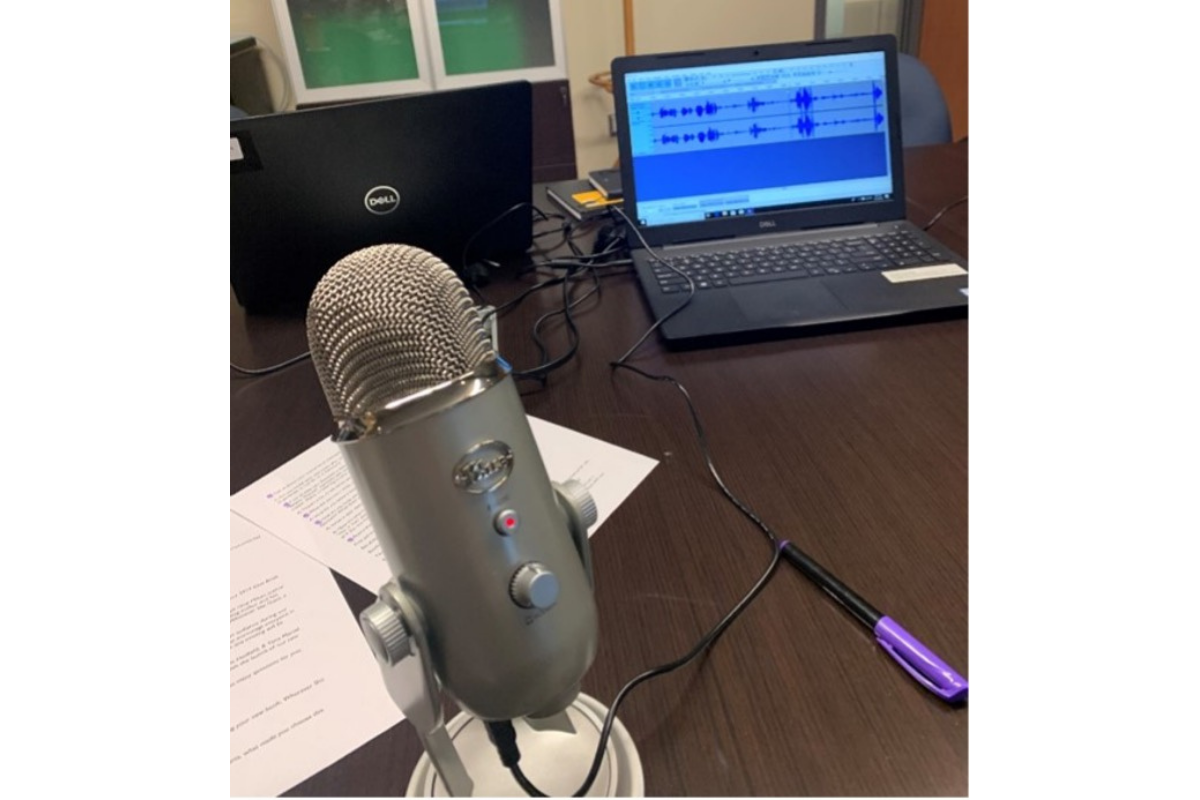 Launch Your Podcast
You've done all this work to get your podcast from conception to reality. Now it's time to get it out there in the world!
Keep your episode frequency consistent (daily, weekly, monthly etc.)
We decided to publish Beyond the Stacks monthly, which works great for us as it allows us to continue to build our momentum while balancing our internal resources.
Find your platform
There are many platforms out there to choose from. We opted for Anchor as it connects to all major podcast hosting platforms. It also provides detailed statistics and analytics for each episode across each platform.
7: Promote your podcast!
Promote, promote, promote.
Create a promotional plan to introduce people to your podcast and drum up excitement. After all, what's a podcast without listeners?
You can choose to create a buildup campaign to spark interest and gain excitement prior to the release of your first episode or launch all at once with a bang! We dangled some carrots leading up to the release of our first episode and promoted it through our various channels and mediums to maximize our reach.
​8: Evaluate and REPEAT!
Perfection is overrated. Don't wait for it to be perfect or you may be waiting forever. Do your best, send it out, and tweak it as you go.

Listen to your own material to see what you can improve on. Find out what's working and what isn't, embrace it, and adjust accordingly. If you find listeners tapering off, reignite the podcast with new content, a new host, or a new style. Don't be afraid to grow out of your formula.
_______________
Still not sure if you're ready to take the leap? My advice: just get started. Try not to overthink the process and learn as you go. You may pleasantly surprise yourself… and your audience.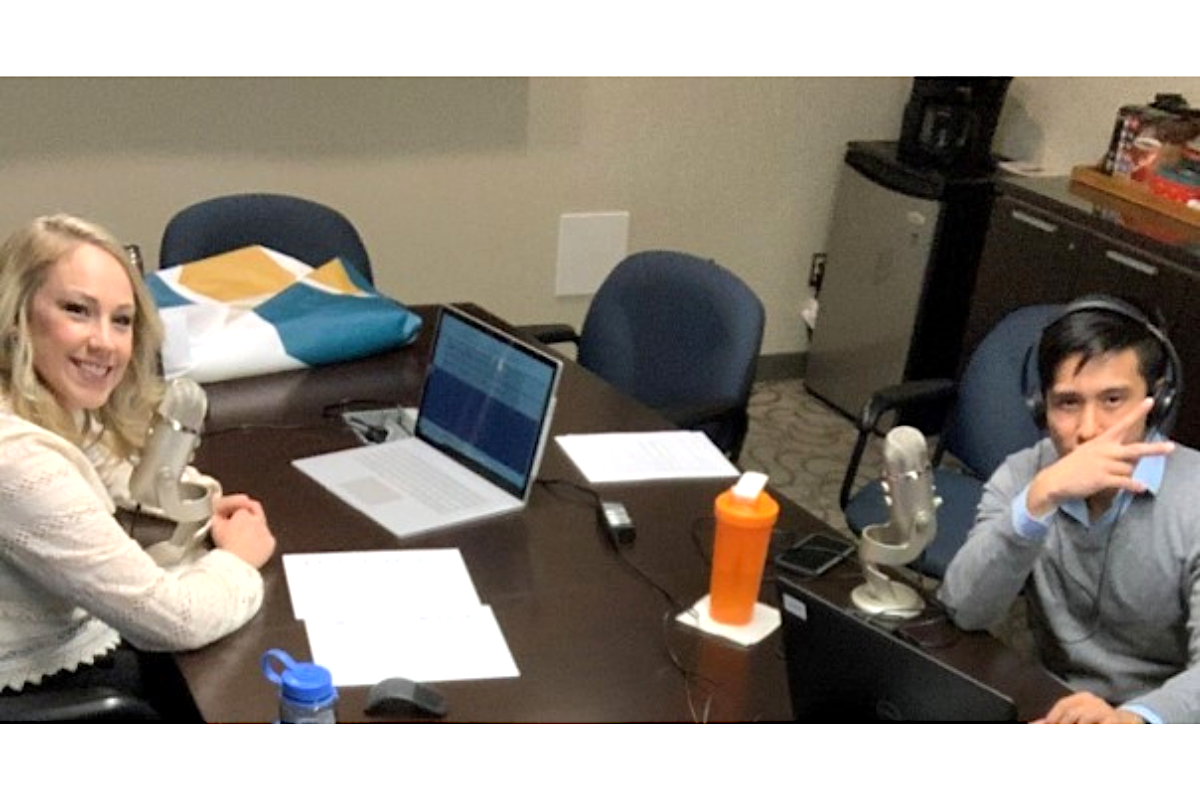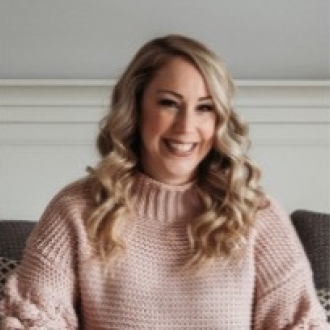 Ashley Directo
Manager, Marketing & Communications, Milton Public Library
Ashley Directo is Milton Public Library's Manager of Marketing & Communications. She oversees all marketing and communication initiatives system wide. Ashley has been in the marketing field for over a decade, in both the public and private sectors, and loves being in a role that supports the local community.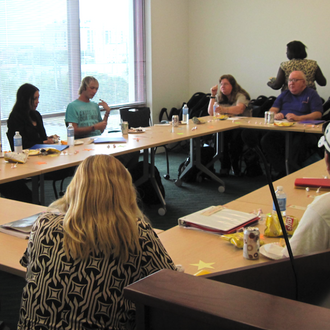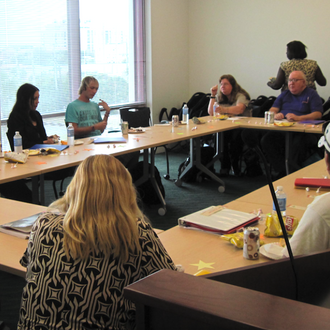 Adapting Library Services for Today's Jobseeker
Mandel Public Library of West Palm Beach
Find out how Mandel Public Library of West Palm Beach has adapted their career services to help the needs of their community and its unemployed.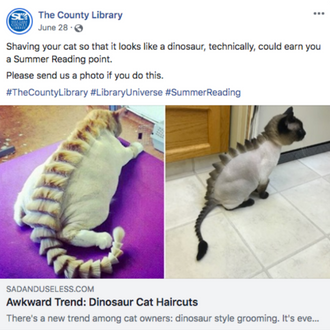 How Libraries Can Be a "Good Hang" on Social Media
Salt Lake County Library
Learn how Salt Lake County Library has significantly grown its social media following through targeted posts and efforts to let patrons express themselves.